Patrick van der Loo got his introduction to the world of pharmaceuticals as a student, when he wrote his thesis on the development of the generic medicines industry in Mexico in the early 1990s. He went on to forge a jetsetting career spanning dozens of countries and numerous roles, the majority of it spent at Pfizer, where he is now Regional President for Africa and the Middle East. 
When he was starting out with roles in the Netherlands and Canada, the model that worked for the company was to produce blockbuster drugs like Viagra in developed markets, and there was far less emphasis on the need to react to the impact of generic medicines, he explains. 
As he moved into the second part of his career and relocated to Asia, his focus, and that of the company, began to shift to what he calls the "high-science type of innovations" – ones that targeted much more specific groups of patients and typically made use of more complex molecules. 
"I've been in this organisation for 23 years and worked in 16 different roles, and the main shift I've seen is from the traditional blockbuster model with generic erosion to trying to find newer assets," Patrick reflects.
Scientific powerhouse 
Today, one of Patrick's main roles is to help facilitate that shift even further, pursuing expansion and growth by moving Pfizer from being a commercial giant to a first-in-class scientific powerhouse.
"We've started to develop these innovative treatments, particularly therapies and vaccines, that we strive to use to impact societies worldwide in a positive way," he shares. "As a result, Pfizer is now advancing one of the most robust global pipelines in our company's history." 
He says the company has 95 potential new therapies in the pipeline across its six key therapeutic areas, with nine programs in registration and 24 in Phase III clinical trials.
"Pfizer is now advancing one of the most robust global pipelines in our company's history."
Another key element of Patrick's job is to ensure that the various markets under his remit can all access these treatments – something that poses a challenge amid numerous regulatory frameworks in territories with wildly varying income levels and medical infrastructure. 
"Today, we have many products registered across this region, for example," he says. "Some of these are registered in countries with very challenging regulatory environments, where these efforts historically would have taken much longer. Now, we're looking at introducing these within a one- to two-year time frame, where previously it sometimes took four to five years to register them."
On top of tackling these regulatory hurdles, Patrick maintains a focus on patient access programs for people and countries in lower income brackets. "These breakthroughs can change patients' lives. But for them to do so, you need to have patient access programs and affordability programs to actually make it possible for patients to benefit, especially in a region like Africa and the Middle East," he explains.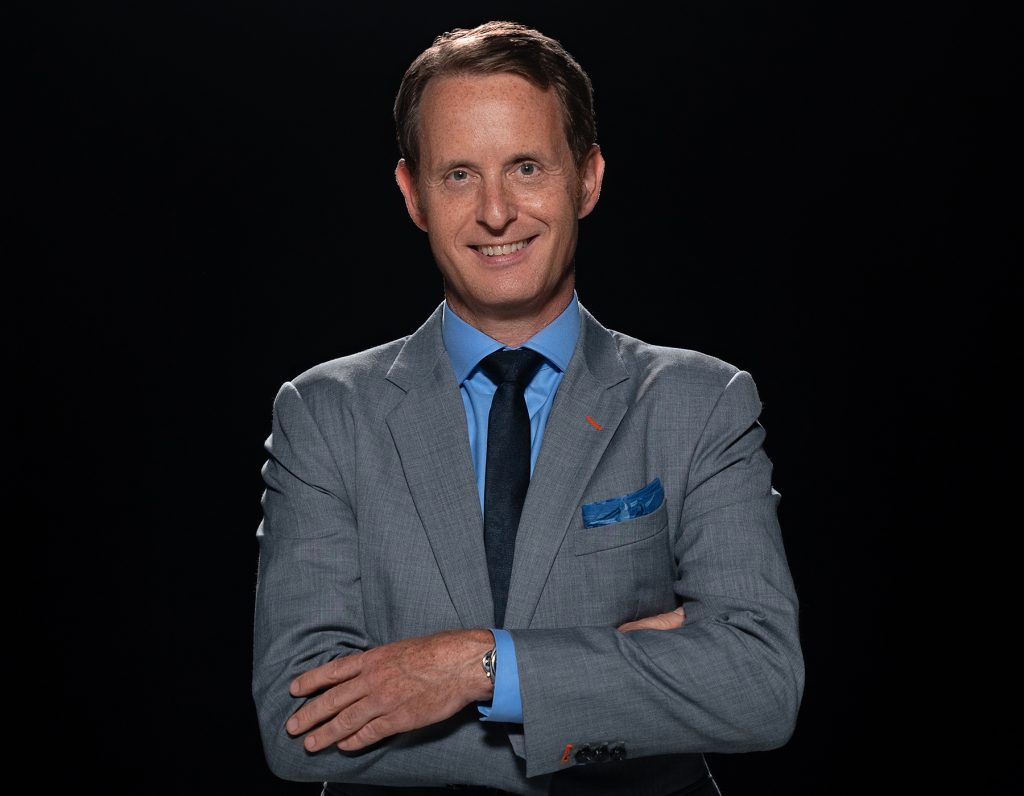 Biggest challenge
Pfizer now has more than 30 patient access programs in 11 countries across the region, supporting thousands of people who suffer from conditions related to oncology, inflammation, immunology and rare diseases.
According to Patrick, the company is also working on innovative medicine entry agreements in several countries, with a particular focus on health outcome-based models, in order to accelerate access to innovation. "We have a great ambition to increase patient access to our innovative portfolio over the next two to three years," he reveals. "This really is going to be one of our key areas of attention as a region." 
He admits it will not be an easy task, thanks in large part to the region's diversity. "We have some of the wealthiest nations on Earth here, as well as some middle-income countries and low-income countries," he says. "Making sure that from an equity perspective you ensure access to your portfolio, not just in these wealthy countries, but also in the middle-income and low-income countries – that is probably the biggest challenge we have to deal with."
"We spend a lot of effort making sure that we have equal representation, male and female, in the organisation."
As for the company's inner workings, one vital change that Patrick has been leading is the drive towards a more diverse team. The percentage of women among new hires is increasing month on month, and women are now the majority among them, with the goal being to reach equal representation across the business. 
"This is about lifting up this organisation from both an equity and a talent perspective. We spend a lot of effort making sure that we have equal representation, male and female, in the organisation," Patrick asserts. "We also have a program where we are developing specifically female talent to take the next step in the company." 
Vaccinating Africa 
Amid the COVID-19 pandemic, Pfizer has demonstrated its new role as a scientific powerhouse in spectacular form, teaming up with BioNTech to develop a vaccine against the disease in record time. The jab, the first-ever mRNA vaccine in the world to get approval, was developed in just nine months and first approved for rollout before the end of 2020. 
"Some of the countries in our region were among the first five countries that signed agreements in order to start a vaccination rollout," Patrick points out. "Over the course of the past year or so – it feels like a lot longer – other countries in the region have joined the rollout.
Pfizer has an agreement with the COVAX initiative, an intergovernmental effort to provide the COVID-19 vaccine to lower-income countries. "The agreement was signed with the US government for the donation of one billion doses to low- and middle-income countries, including countries that are members of the African Union," Patrick says.
Now the vaccine is approved for children and pregnant women, the company is gearing up to be able to provide booster doses to vaccinated populations. On top of that, Pfizer has developed a treatment for the disease.
"We have a protease inhibitor [antiviral pill]," Patrick says. "This has 89 per cent efficacy and is a treatment targeted for everyone, regardless of income level." 
"We are trying to leverage our heritage and deliver groundbreaking biopharmaceutical therapies and vaccines to improve patients' lives."
Pfizer's delivery of the vaccine in the region is a highly complex process. The doses must be kept at very low temperatures throughout their journey from manufacturing sites to clinics and other vaccine centres. In lower-income countries with underdeveloped infrastructure, this is even more challenging.
To address this, the company has a close relationship with trusted partners and key players in the healthcare community to drive access to innovative medications in developing countries and emerging markets.
"With the help of this network of global, regional and local forwarders, we move this product directly from the manufacturing site to the designated points of use with an incredible level of accuracy," Patrick explains. 
To date, the Africa and Middle East division has supplied doses to 51 countries, with plans underway to expand the rollout further. The enormous global effort required to develop and roll out the vaccine has helped Pfizer on its path towards becoming a scientific leader in research and development. 
"We are trying to leverage our heritage and deliver groundbreaking biopharmaceutical therapies and vaccines to improve patients' lives," Patrick says.
Figures and data shared are as of early December 2021.