She's been a nurse for more than 40 years, a nursing academic since 2003 and even Dean and Professor of the Johns Hopkins University School of Nursing in the United States, but Patricia Davidson insists nursing wasn't her first career choice.
"My first attempt at uni was some sort of journalism, political science, law, that sort of direction," she recalls. "I thought I might be a political journalist or something like that."
But another motivation came from an entirely different direction: "I started to think about nursing, and I remembered in particular when I was quite young how the nurses helped my mother and relieved her suffering when she was dying," she shares. "That was a big motivation for me, and from my first day at nursing school I've never wanted to do anything else. It's a wonderful profession and a fabulous career."
The latest chapter in that career is a doozy. In May 2021, Patricia was appointed Vice Chancellor and President of the University of Wollongong – the same institution where she took the first steps of her professional journey. "It's much bigger than it was back then," she laughs. "But the culture that I experienced as a student in the late 70s is still there. The DNA is there, the people are still very warm, very welcoming, and now we're building on that."
"When people talk about going back to normal, there were a lot of things wrong with that normal."
Some things have changed, however. A greater emphasis on technology and innovation has helped place the University of Wollongong among the world's top modern universities. "Even when I was in the US, I often met people who'd been to the University of Wollongong on exchange," Patricia says. "A real collegiality, community and the beautiful environment were the things those people would talk about."
And it's with open arms that the university has welcomed Patricia back into the fold. After eight years at Johns Hopkins, she admits she felt unsure about the future. "When you take on leadership positions, you're never quite sure how you're going to go," she explains. "I did do very well in the very competitive and elite environment of Johns Hopkins; I was able to achieve a lot. But I'd never really considered being a Vice Chancellor until headhunters started approaching me for those roles."
Right role, right time
When the University of Wollongong position arose, Patricia says it felt like the right time – and the right reason – to return to Australia. "I'm driven to achieve my goals and aspirations, and I have very much a value-driven leadership style," she observes. "Also being an alumna, I think I was a very good fit for where the university was and what they needed at that particular time."
That time was in the midst of Australia's COVID-19 situation. The future seemed uncertain and unknown to everyone, and the extended New South Wales lockdown was only a month away. "The university had done a good job of curtailing the financial haemorrhage, but there was still a lot of mistrust and cynicism, and a fear of the unknown when I arrived," she says. 
As challenging as that situation was, to Patricia there seemed to be a fundamental truth buried in the work she was taking on. "If you really care about the people around you and you're doing everything you can to make sure your organisation is right-sighted and moving forward, you can reach a place of greater optimism," she enthuses. "Now, the borders are opening, international students will be coming back and there's a sense that we'll get through this."
In fact, the people around her were a rich source of inspiration and determination for the new Vice Chancellor, as was her recent experience in a country much more deeply afflicted by the pandemic. "I'd had a baptism of fire in the US – it's hard to explain how bad it was," she admits sadly. "I had colleagues who were dying. It's been hard here, but nothing like the death and devastation in the US."
The power of communication
A world away, Patricia has found herself surrounded by diligent students. "I have young researchers and staff who are really[[ committed to the values of the institution. I knew instinctively what to do and could really push through," she says. The secret, she believes, is communication. "Communicate, communicate, communicate. That's what I learned was the most effective at getting through it all."
With these factors in place, Patricia hit the ground running, determined to align the university's key strengths to address some of the world's most pressing issues – and climate change in particular. "In a place like Wollongong, which is a city born of steel in many ways, the challenge is how you move the community along the period of transition and social and industrial change," she points out.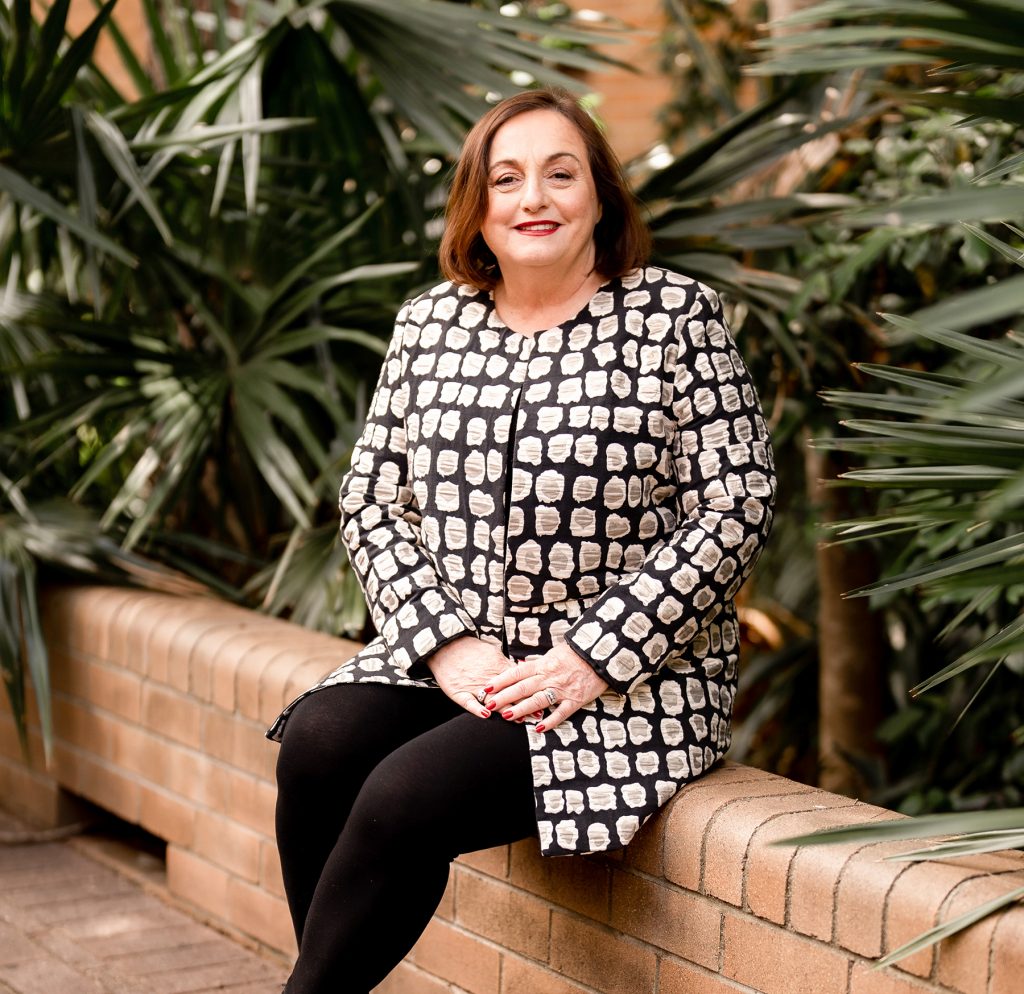 "I'm a great believer in focusing on people, and I really think that's what great universities are made of."
To do that, Patricia has embarked upon an ambitious research agenda involving clean energy and breaking dependency on fossil fuels. "We need to help the community and region look ahead to another time when there are jobs from renewables and other energy sources," she stresses. "You need to make people feel they'll still have a future."
Fortunately, it's an area with a lot of bipartisan support. "Particularly in our region, the feeling is – even from all of the big industry players such as BlueScope – we have to do something different and better. It's not going to happen overnight, it's not going to be the flick of a switch, but something has to change."
Enabling greatness
At the same time, the University of Wollongong is moving towards life post-COVID. "We know things are going back to being the same as they were," Patricia says. "But when people talk about going back to normal, there were a lot of things wrong with that normal. So what we're doing is looking at how we can get back on track by putting students at the centre of learning, by planning targets to individual needs."
There's also a greater emphasis on issues such as human rights and a clear-eyed assessment of the nation's history. The university's Jindaola program, run by Jade Kennedy, embeds Indigenous methods in teaching and learning. "We also have an amazing Indigenous centre, Woolyungah, where on my very first day, we had a very emotional and impactful smoking ceremony," she reveals. "I really felt that I was meant to be there and that I had the support of the people around me."
It was a moment that brought the new Vice Chancellor's relationship with the University of Wollongong full circle. "It's always been a welcoming place and it still is," she smiles. "I'm a great believer in focusing on people, and I really think that's what great universities are made of; not just beautiful buildings, but phenomenal researchers, teachers, students and scientists. The previous Vice Chancellor, Paul Wellings, was a visionary when it came to creating an amazing campus, and now it's up to me to keep it going."
In many ways, it's a task as daunting as her first day as a student all those years ago. "It's a challenging time to be in any leadership position," she reflects. "But I was in an enabling environment and I took opportunities when I saw them. It's not always easy, but you hope and know that you will do your very best. So far, so good."
In continuing to do so, Patricia hopes she's building on and improving the culture that gave her a career she's loved and an education she's used to its fullest potential. "The University of Wollongong is one of the biggest employers in the region," she explains. "So the success of the university, the success of our students, really influences the wellbeing of our home. I think that's a pretty compelling reason to give thanks to that culture."