When it comes to setting goals, Apotea CEO Pär Svärdson doesn't mess around. He wants the company to become Sweden's biggest pharmacy as well as its most sustainable company – two lofty ambitions that he is already working hard to achieve.
"If you want to grow, you need to be the customer's number one stock," Pär tells The CEO Magazine. "If you forget that, you will never grow. The key to becoming the number one player is to never forget your customer and be willing to focus on that in every step, every decision, every day."
He warns against "fat-cat syndrome" where a company becomes so big and successful that it believes it no longer has to change. "If you get to that point, then you are in big trouble," he says. "You need to change every day, and you need to be ahead of your competitors."
These are all learnings Pär has gathered over years of working in ecommerce, starting a variety of companies, including internet bookstore Adlibris, which he launched in 1997. "It was the first internet bookstore in Sweden," he shares. "We sold that bookstore to Bonnier Group, a large media group in Sweden, in 2005 and in 2011, I quit."
Apotea was his next big project, a collaboration with a few of his former colleagues from Adlibris, which recently celebrated its ninth birthday. "It's been growing very fast," Pär says. "Now we are between €400 million and €500 million in revenue, and we are quite close to 1,000 employees. We sell medicine to the Swedish population – both prescription and non-prescription – and I think we handle around 50,000 orders every day.
"We want to be the biggest pharmacy, not just online, but the biggest pharmacy in all categories in Sweden."
"We want to be the biggest pharmacy, not just online, but the biggest pharmacy in all categories in Sweden. And right now, the biggest pharmacy has revenue of around €2 billion, so we want to grow to four times our current size."
In order to hit these targets, Apotea needs to establish a "new way" of doing things, according to Pär. "You need to find a new road to make a new route, so your competitors can't just follow on your route," he reflects. "And that's a lot of work. You need to focus on that and your customers to always change and become better every day. But we do that, and we fight for it every day."
A big part of the way Apotea is differentiating itself is through its approach to sustainability – more than a nice-to-have, optional add-on, it is intrinsic to the business's philosophy. That's why the company is aiming to become the "most sustainable" company in Sweden – not just in the pharmacy sector but overall.
"As you see all over Europe and all over the world, we are struggling with climate change and biodiversity and so on," Pär says. "All companies that will meet the needs of the customer in the future will need to be much, much more responsible and sustainable, and we want to be leading that process, that change."
"If a warehouse is struggling and has too much work, I go with my colleagues from the headquarters to the warehouse and pick and pack orders."
In order to do this, Apotea has installed solar cells on the roof of its warehouse, the biggest roof installation in Sweden, according to Pär. It also uses greener shipping methods, reducing the use of plastics, cartons and paper.
On top of that, it has also signed up to meet science-based targets in accordance with the Paris Agreement, one of a handful of companies in Sweden to do so. "We have promised to reduce our carbon emissions to a level that complies with the Paris agreement," Par says.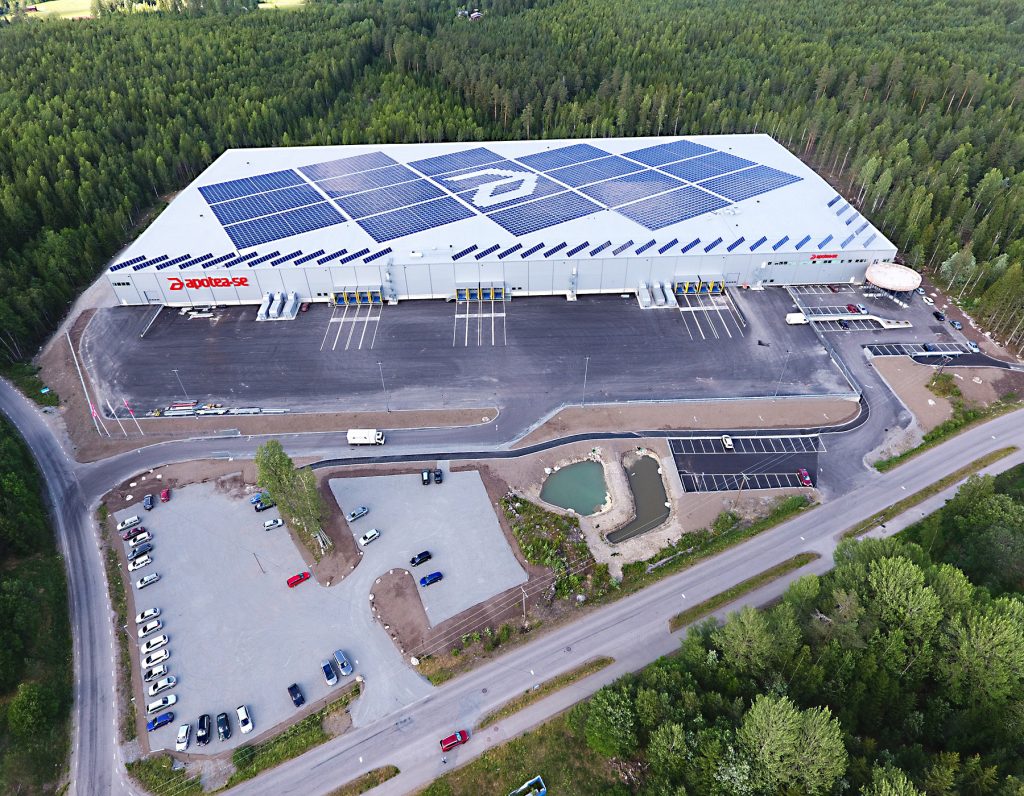 For him, the reason for this emphasis on sustainability is clear. "I want to be proud of my work and my company, and all our employees want to be proud as well," he says. "And I think employees want to work with a firm that's sustainable."
It's also what its customers are increasingly demanding; so to remain relevant, it must deliver on this front. "In Sweden, you have a lot of young customers fighting for the climate and for sustainability," he points out. "When they grow up or teach their parents how to think about sustainability, the companies that don't match their criteria will not be able to work, will not be able to exist.
"So for us, if we don't get to the top level on sustainability, we probably won't be in business 10 years from now – it's absolutely vital for us. Furthermore, when you compete with other companies, the one that is number one in sustainability will have a huge advantage compared to those that are not sustainable – so it gives us a competitive edge as well."
"It's in the DNA of our company to always try to change the market and rebuild the market instead of just being part of the market."
Taking into account the environmental inclinations of its people is part and parcel of its ambition to become the "best employer" in Sweden – just another massive task on its to-do list. "We want to have focus on our customers, our staff and the environment," Pär stresses.
"Everyone in the company has some authority," he shares, adding that everyone also chips in when times are tough. "For example, if a warehouse is struggling and has too much work, I go with my colleagues from the headquarters to the warehouse and pick and pack orders.
"We always try to work together, and we don't rely on consultancy services or hired consultants – it's a cost-efficient, do-it-ourselves culture where we work together and every single job is just as important as another."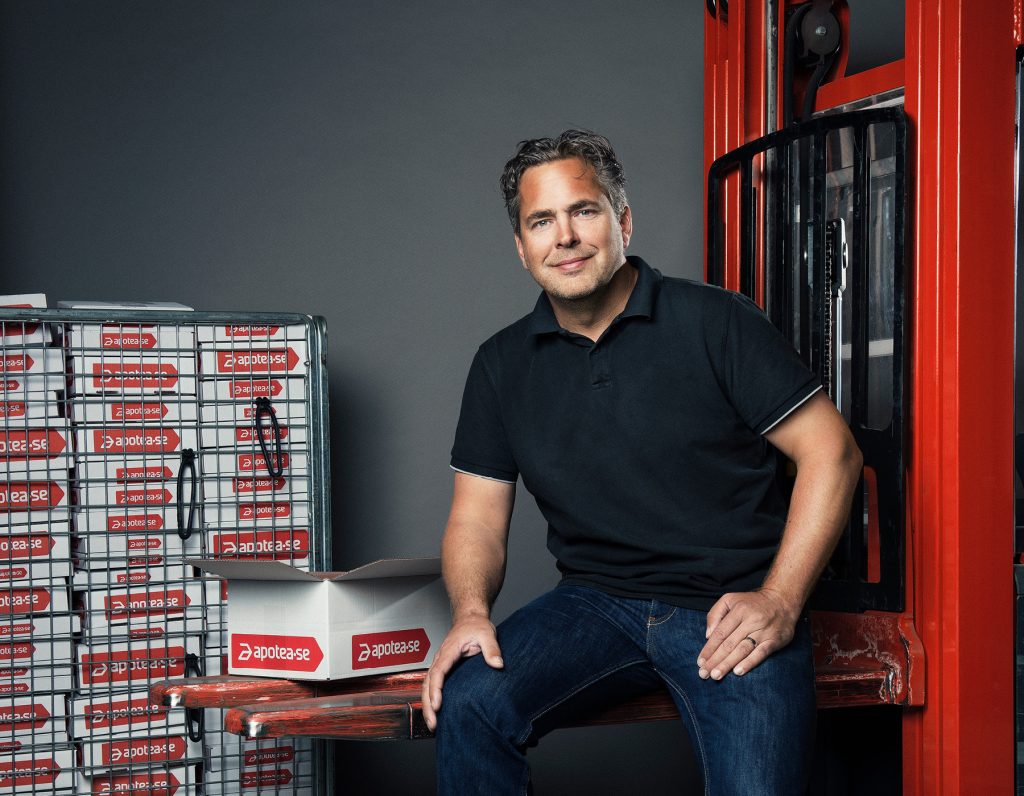 Pär is certainly not afraid to do things differently and believes this is what will see Apotea thrive into the future. "We don't try to be in harmony with the market – we want to change the market," he insists, describing it as "creative destruction work".
"It's in the DNA of our company to always try to change the market and rebuild the market instead of just being part of the market."
But he admits that it is a gradual process, with the company committed to change every day. "Human behaviour is resistant to change, but if we build change into the system then it becomes part of our corporate culture," Pär explains. "And the same with growth – that growing is the normal thing to do. Normal is to change and normal is to grow."