Seafood always tastes better by the ocean. The saline hit of an oyster feels practically preordained when slurped seaside, and there's little better than tucking into turbot while being sprayed by the waves through which it was recently wriggling.
In fact, the combination of fresh seafood, blue skies and even bluer seas can make the United Kingdom coast feel like a foreign holiday. With that in mind, we've selected nine seaside restaurants where the seafood is superb, the atmosphere even better and the sun is (hopefully) shining.
---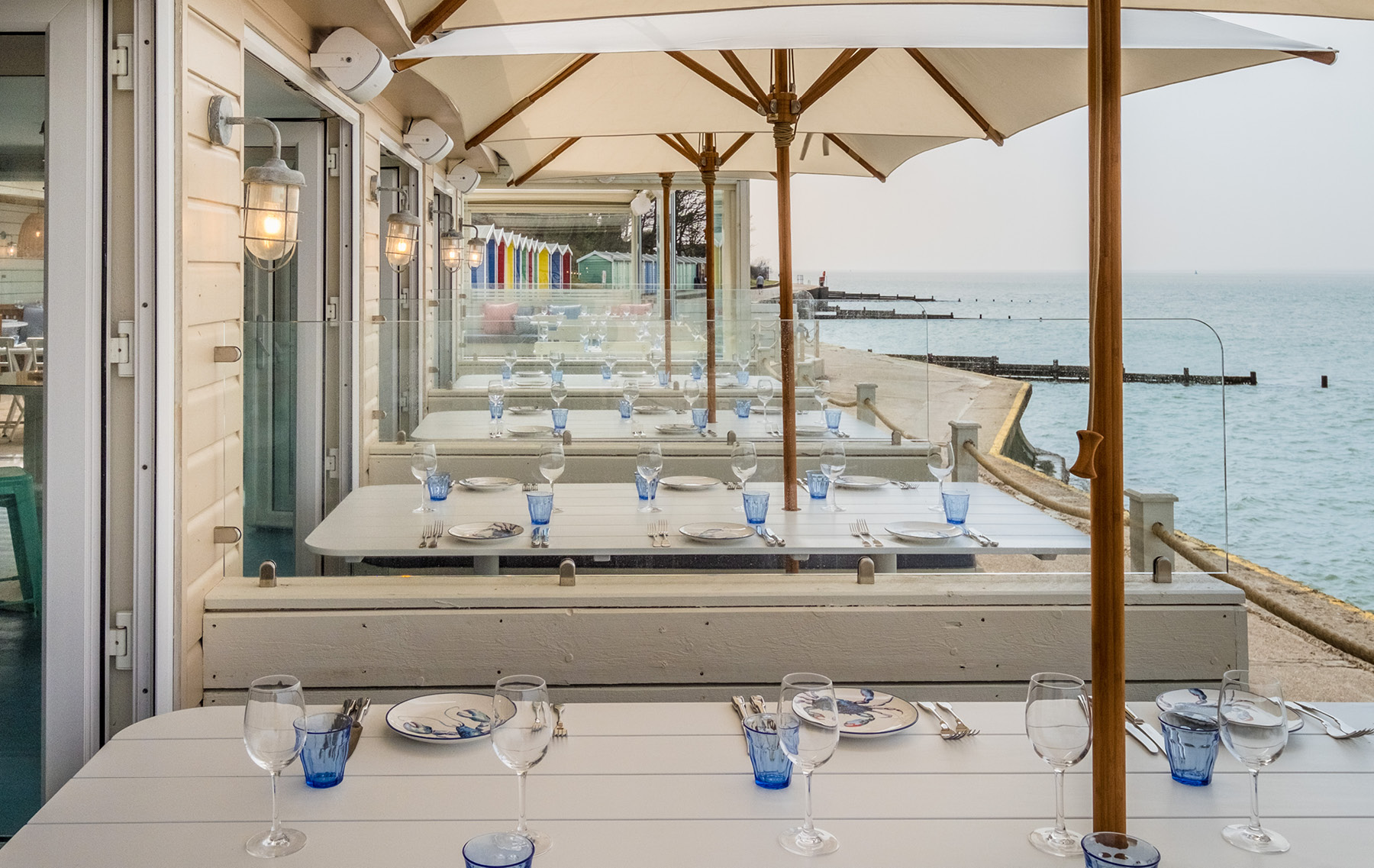 The Hut, Isle of Wight
St Tropez meets Colwell Bay at this buzzing open-air restaurant. It's only a 25-minute helicopter flight from Battersea (or 20 minutes from Lymington by boat), yet its white-and-rope decor looks straight out of the south of France, with azure waves to match.
A seafood-heavy menu – devised by ex-The Ned Executive Chef and The Hut Chef Director Ian Daws – can't be ignored; as a quick glance at other diners will confirm, at The Hut, you order rosé by the magnum and seafood by the platter.
Go for the surf 'n' turf: a huge, head-turning stack of tender steak, garlicky lobster, plump prawns, bone marrow, chips and well-dressed salad. It'll easily feed three, but should you have room to spare, load up on moreish turbot tacos and chargrilled nduja octopus.
Dinner done, it's time to dance. The in-house DJ has guests – and passers-by – swinging their serviettes and belting along to popular tunes, while upstairs yet more diners dance in yacht jackets and sip English sparkling. St Tropez? Non, c'est Colwell Bay…
Open March–October
---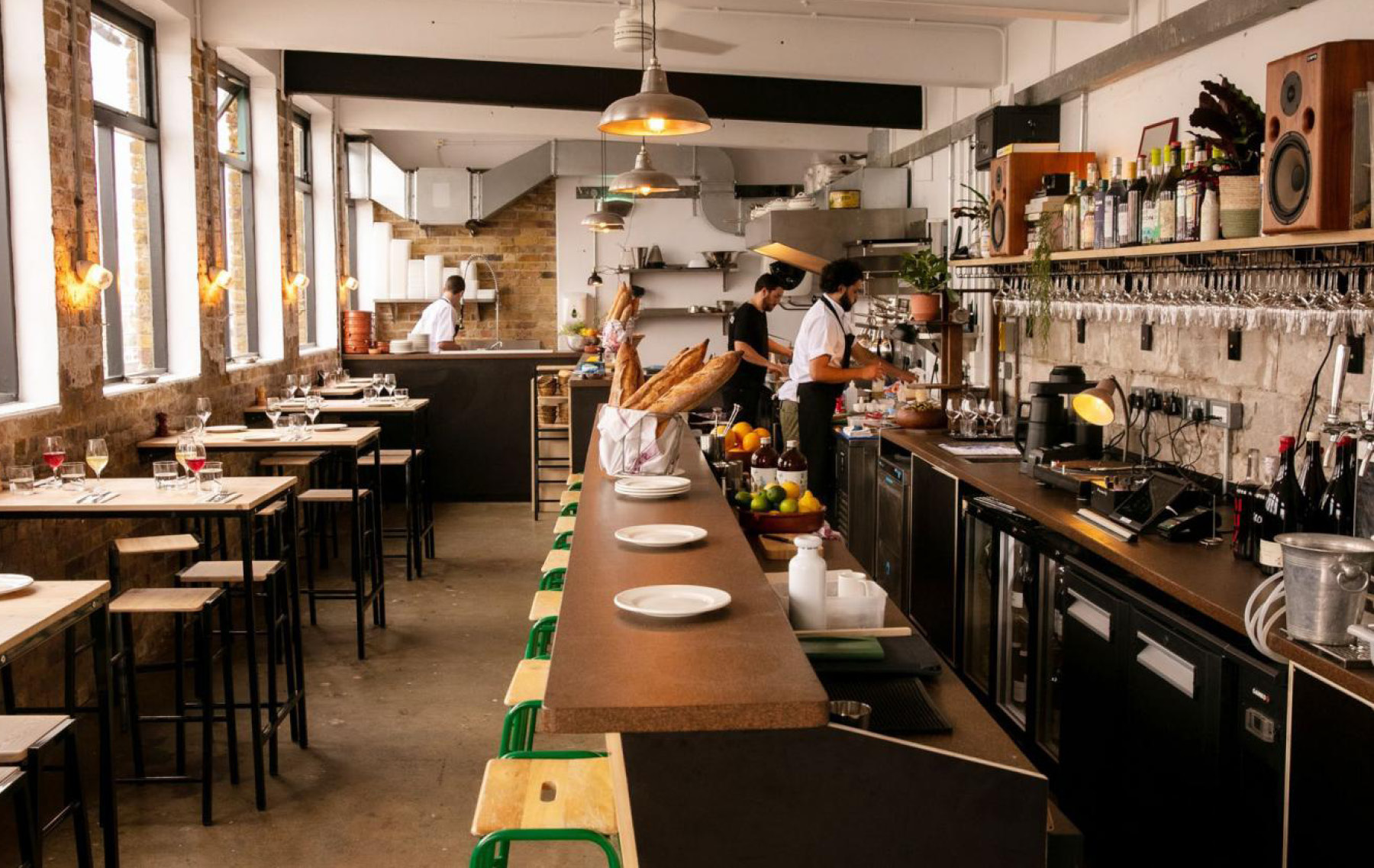 Sargasso, Margate
The so-called 'Shoreditch-on-sea' has welcomed yet another E2 outpost: Sargasso, the second restaurant from the team behind Colombia Road's Brawn. Of course, this is no bad thing, unless you don't enjoy exposed brick walls, vinyl players and spindly bar stools next to high windows.
The menu changes with the seasons and the tides; current dishes have an Italian inclination, although Portugal is present in the clams à bulhão pato. Order the crab or the clams – freshly fished by a local boat – plus extra bread to mop up the sauces.
Also, consider growing a hipster-style moustache before arriving; you wouldn't want to stand out now, would you?
Open Thursday–Sunday
---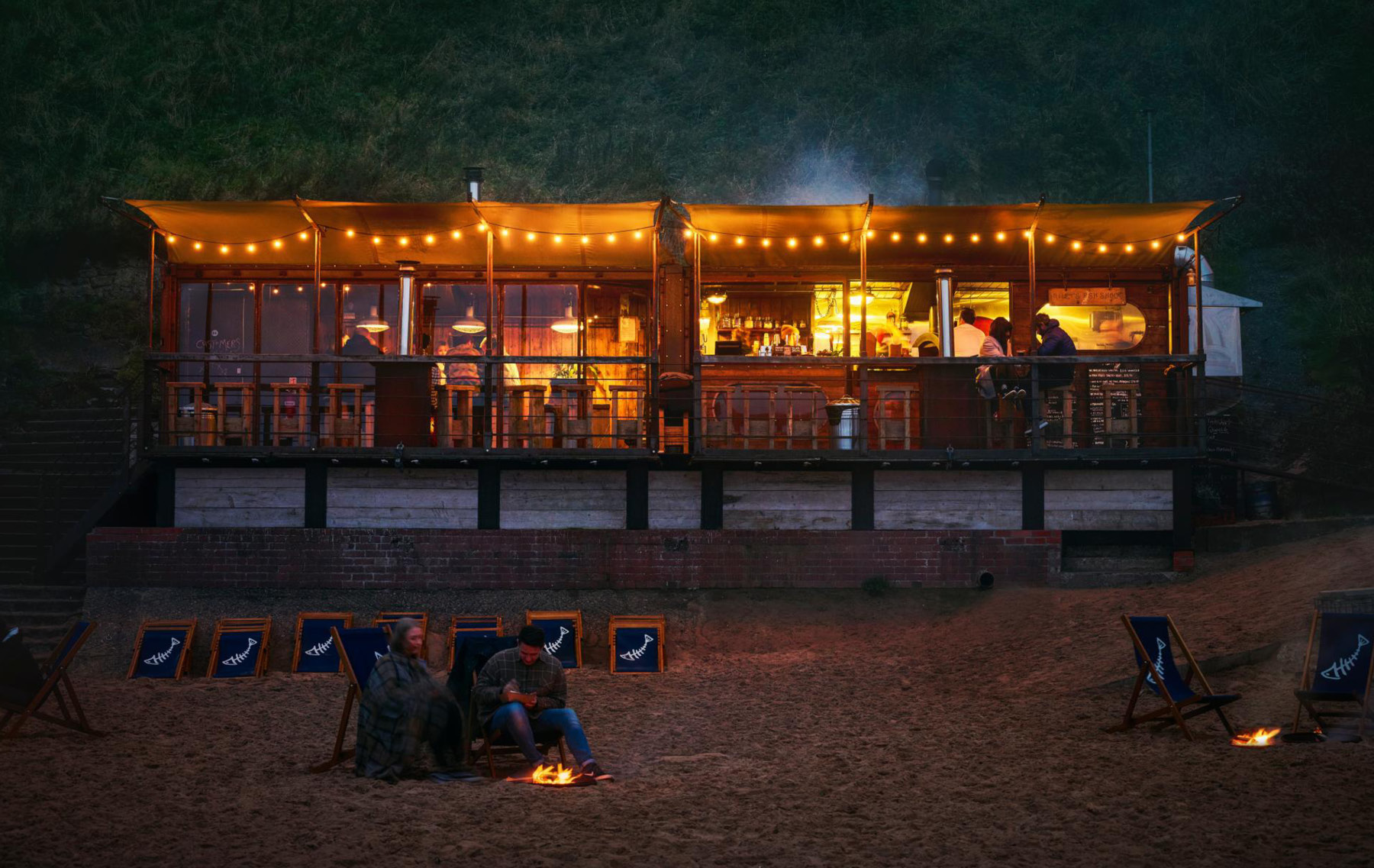 Riley's Fish Shack,

Tyne and Wear
The journey from sea to plate is so direct at this beach shack that breakfasters are almost in the way of its bounty-laden fishing boats. The aforementioned 'shack' is, in truth, two open-sided shipping containers with a fairy-light strewn balcony and bookable beach deckchairs.
As per the northern way, it's open all year and all day regardless of weather, so you could, in theory, come for breakfast kippers, a lobster lunch and a grilled mackerel dinner. Diners rave about the crispy, garlicky potatoes, but make sure to try the juicy beef and oyster empanadas (stringy in a good way) and the Lindisfarne oysters.
Open year-round
---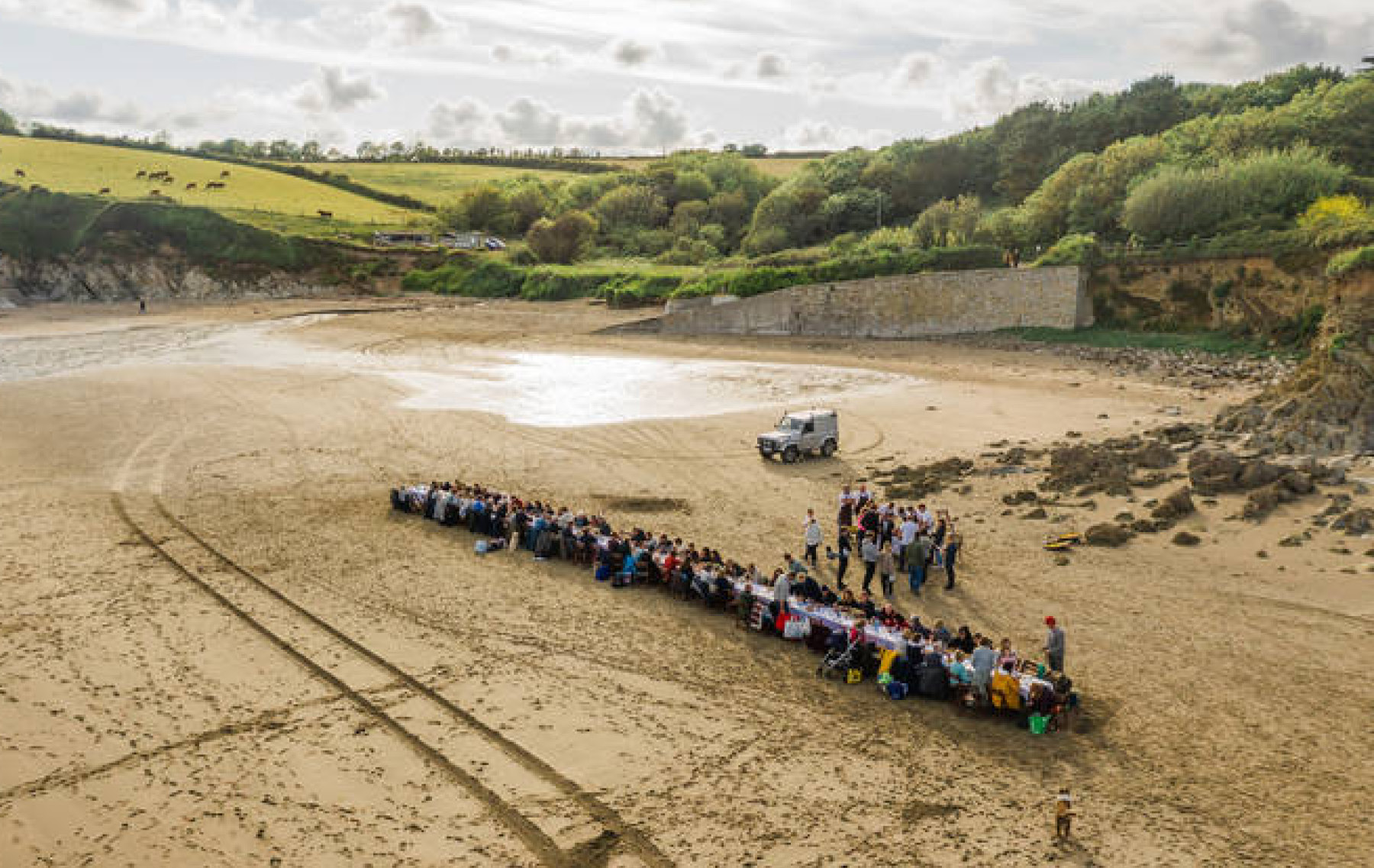 The Hidden Hut,

Cornwall
Finding The Hidden Hut isn't as hard as its name suggests; simply head for the massive line of people swarming a mint-green building on Porthcurnick Beach. It rocketed to foodie fame in 2021 when its one-meter open-air grill served lobster and scallops for the G7.
Nowadays, it's open for walk-in picnic lunches, which include daily-baked pasties and salads from its allotments, and dinner, which is a ticketed, long-table feast thrice per month. At these, guests bring their own plates and load up on just one dish – August's offerings are slow-braised ribs and baked Newlyn sole – before eating communally on the sand.
Open year-round; summer feasts May–September only
---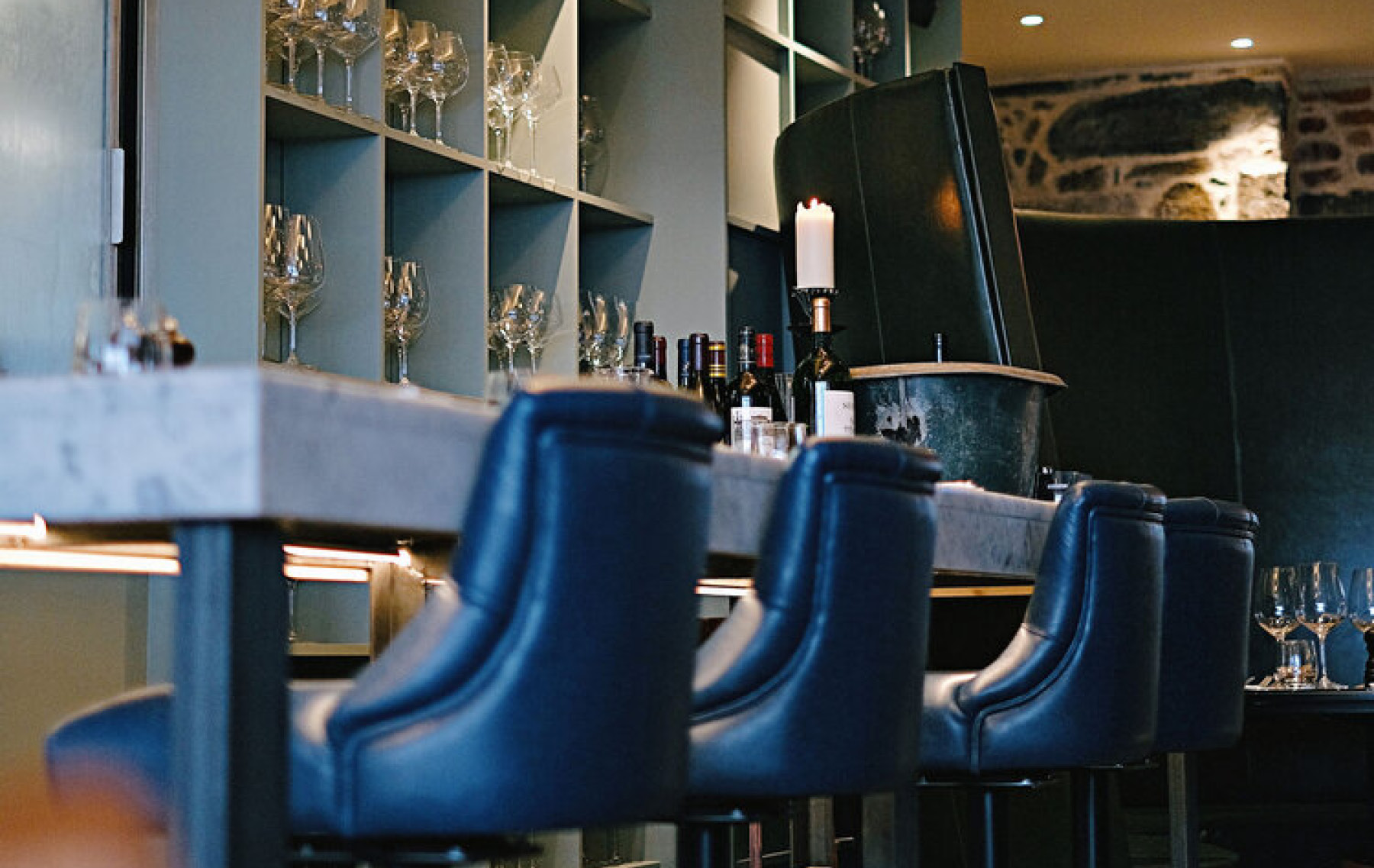 Red,

Guernsey
Guernsey isn't exactly short of blues, seeing as the island shares its azure skies and bay with sunny France. However, this cocktail bar and restaurant is all about the color red – both the wine and meat varieties.
Glass cases showcasing available cuts adorn the otherwise tropical walls, and the slow-braised Guernsey beef wellington is phenomenal (get it with a side of truffle mac and cheese, or the spinach salad if you're feeling healthy).
Should you be in the mood for seafood, ask for the catch of the day, which is always boat-fresh and presented impeccably. After eating, slink upstairs to Guernsey's most exclusive cocktail bar for a mojito with harbor-blue views.
Open Monday–Saturday for lunch and dinner
---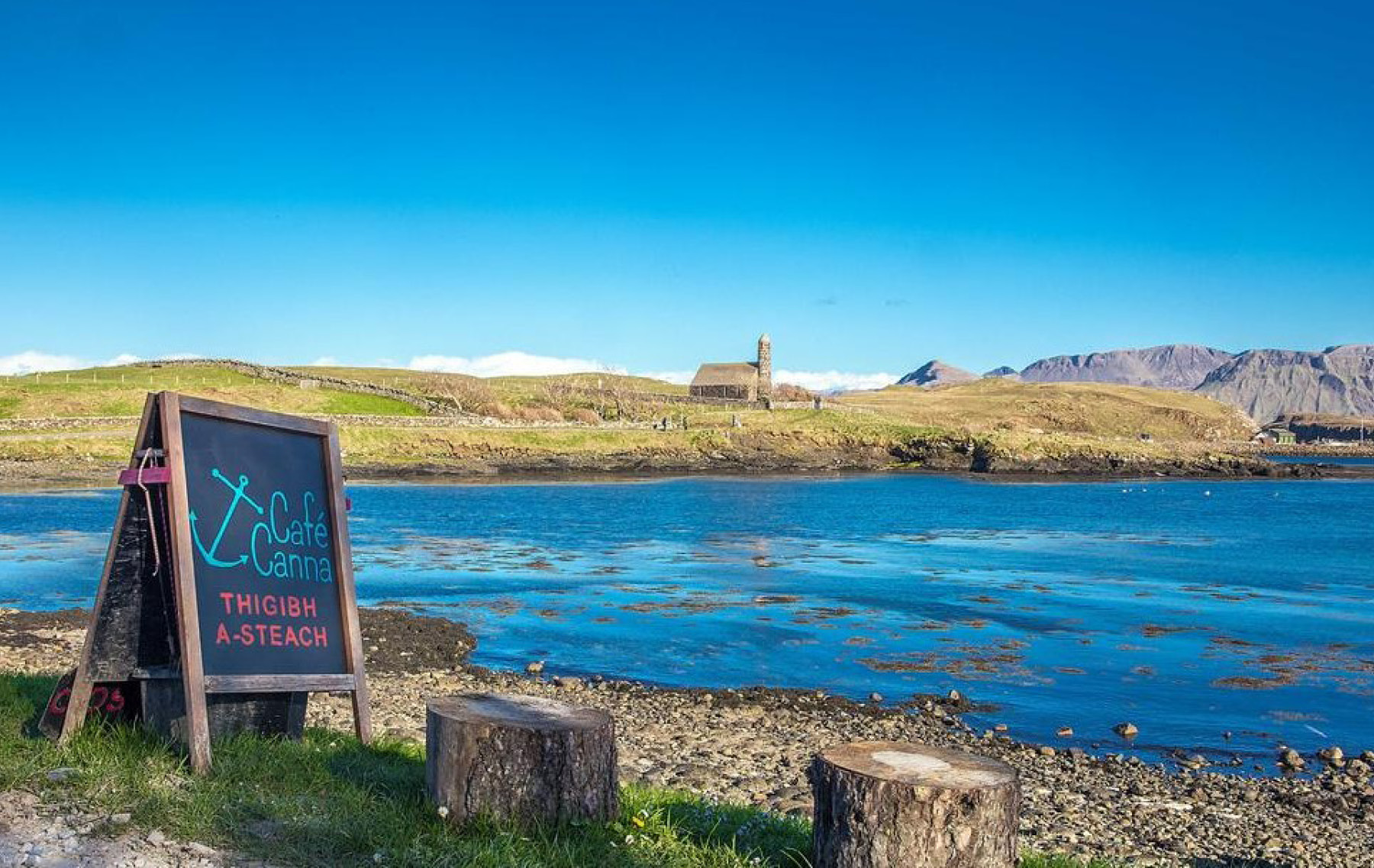 Café Canna,

Hebrides
There are remote locations, and then there are Hebridean islands with just 15 people. The Isle of Canna falls under the latter. It has just one restaurant: a white stone cottage called Café Canna. Every dish is sourced within eyesight: fish from the bay, meat from the farm, game from the hill and beer from the in-house brewery.
Expect elevated versions of pub classics, such as Isle of Canna fish and chips and Canna-reared beef and ale pie, plus fresh whole lobster, ordered in advance to ensure it is landed just before you sit down. Round it off with homemade ice cream, flavored with – what else? – Scotch.
Open June–September
---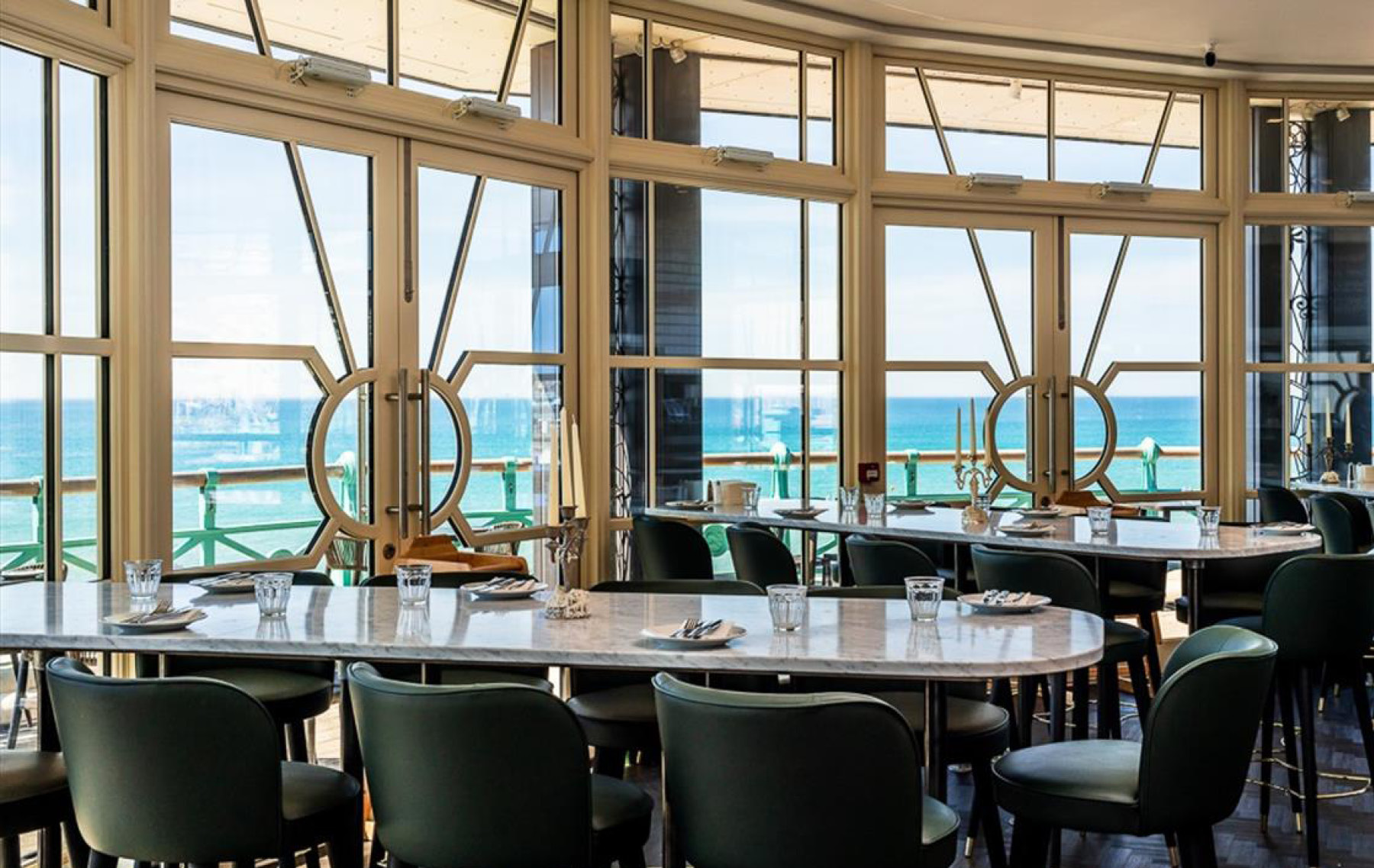 Riddle & Finns:

The Beach, Brighton
In Brighton, Riddle & Finns are the most iconic seafood pairing since oysters met champagne. The eponymous restaurant started in The Lanes, gaining a cult following for its fresh oysters and the longest champagne list in town.
Its second site, on the top floor of Brighton's Rotunda, quite literally elevates its offering. The menu swims across the globe – chowder from America; bouillabaisse from France; linguine and risotto from Italy – but you can't forget to order its speciality: locally caught oysters and your favorite champagne.
Open year-round
---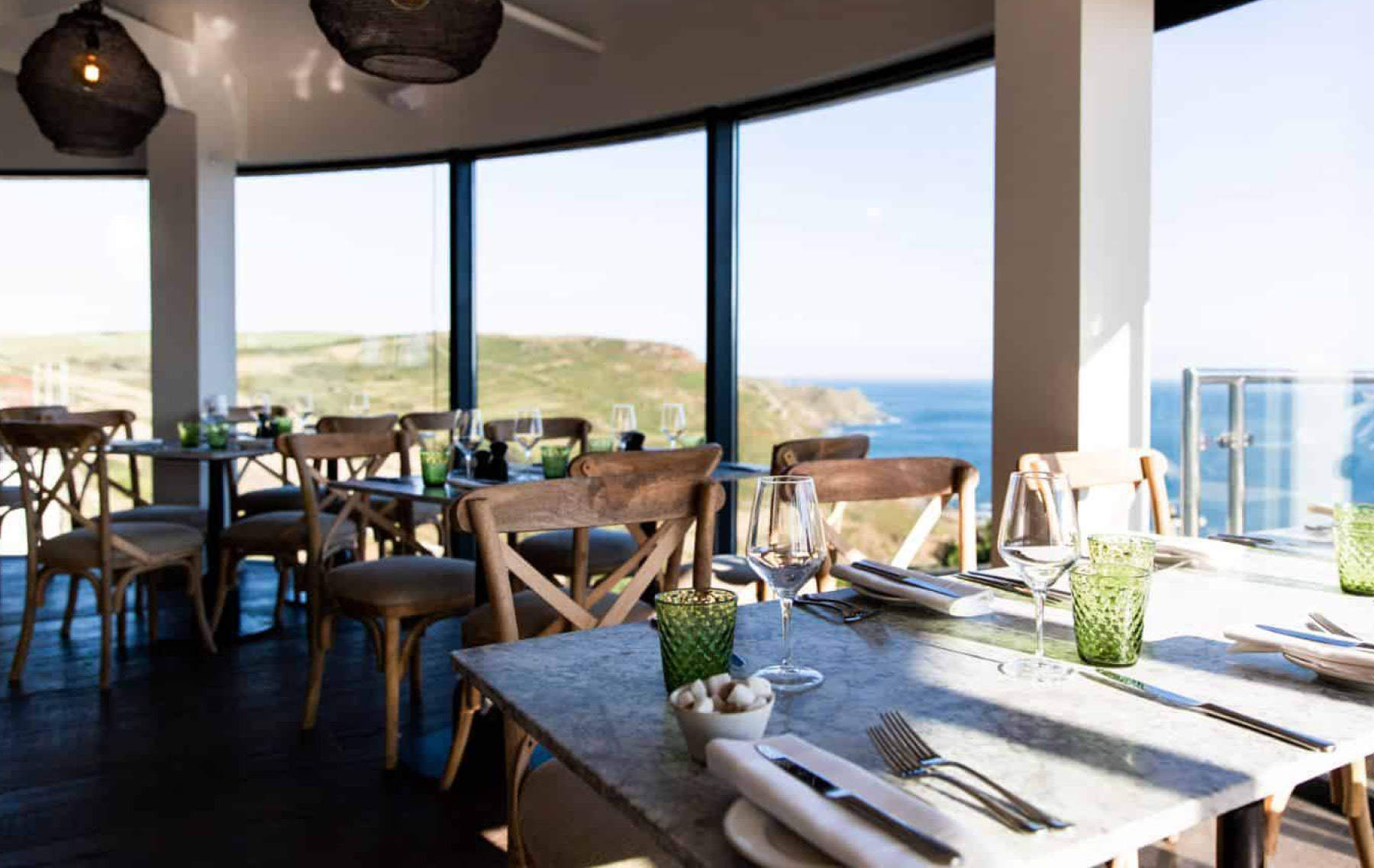 Gara Rock,

Devon
It's a long, blustery walk along the Salcombe Cliffs to get to this hotel restaurant, but you'll be rewarded for your efforts with impeccable views of the Devon coastline. Curved glass windows create the uplifting feeling that you're floating in the ocean; the best tables are next to the glass.
Fittingly, seafood is a crowd-pleaser; order the mussels – swimming in a creamy Devonshire cider sauce – or the crab claw. Plus, all herbs and salad leaves are grown in the hotel's garden. On your approach, you might even pass foragers collecting flowering rosemary from the cliffs.
Open year-round
---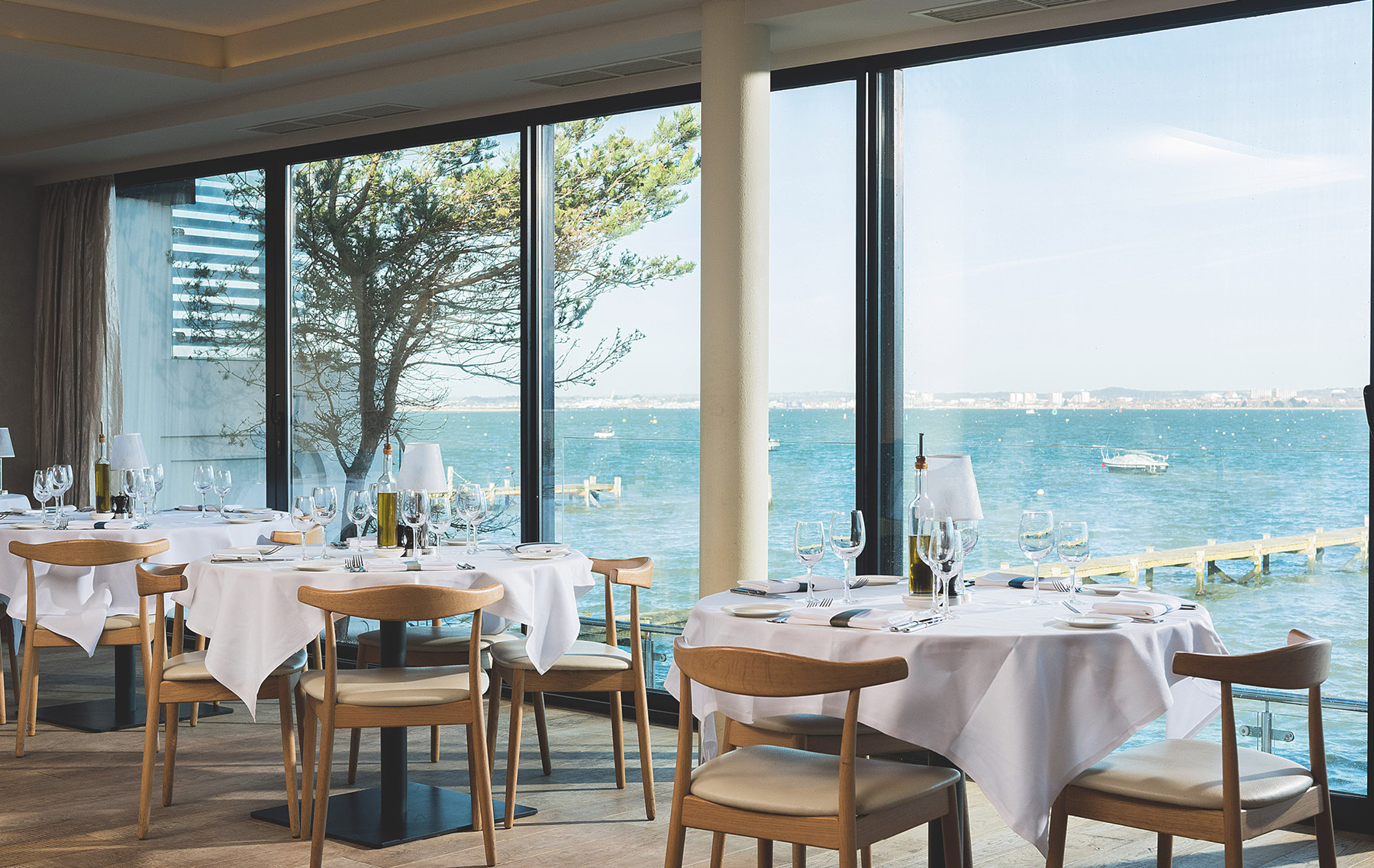 Rick Stein Sandbanks,

Poole
Would any article about seafood restaurants be complete without mentioning Rick Stein? The seafood mogul has a plethora of self-titled restaurants across the world, but our favorite is in Dorset.
Floor-to-ceiling windows look over the skeletal remains of Poole Pier, and there's a coastal color scheme that includes classic white tablecloths and wreaths made of mussel shells. An extensive menu covers all the Stein classics such as lobster thermidor and turbot hollandaise, but you would be wise going for the whole sole: a plate-sized fish smothered in butter and topped with lemon.
Open year-round
This story was first published by Quintessentially.com and is republished with kind permission. For more information, please go to Quintessentially.com