It's not long past 3pm but it feels much later as darkness descends over Tromsø and the unfamiliar smell of grilled reindeer fills the air along Størgata, the city's fairytale main street. Just two hours ago, from this very spot, I watched the Norwegian Lasso Throwing Championships, part of the annual Sami Week celebrations of the Indigenous people of northern Scandinavia, but all signs of the event have now been cleared away. In its place, a group of friends are huddled around an open fire, warming up their hands on mugs of gløgg (hot mulled wine).
My eyes are fixed to the sky where the moon makes a brief appearance. Seconds later, it's swallowed up by a thick layer of cloud and the calm confidence of the previous days slowly starts to desert me. After boarding Viking Star in London earlier in the week, tomorrow I fly home and tonight is both my best and last chance to see the northern lights. We've come a long way since that first afternoon when, as the tugboats and cargo vessels went about their business on the Thames, my stateroom steward Erick tells me that they have had sightings on every sailing this season. "More than once too," he grins.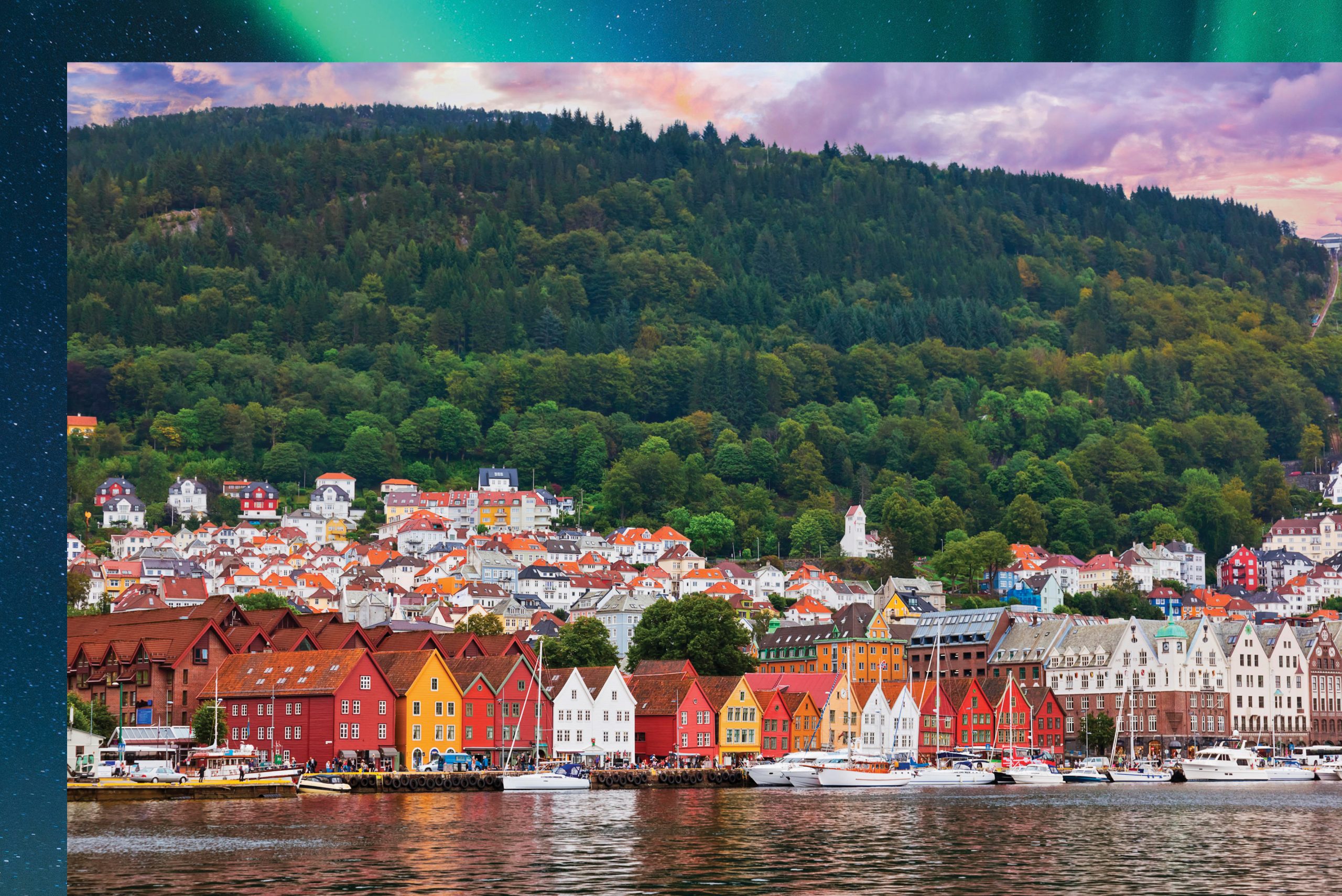 While Erick talks with the ease of someone who has already glimpsed the fabled aurora borealis, I know there's no guarantee that I will. If there was, Viking Cruises would no doubt have dropped the first three words in this itinerary's name: In Search of the Northern Lights. However, the 930 guests this vessel can accommodate are given the best chance possible to spot them; the 13-night voyage (of which I'm onboard for five) includes overnight port stays in Tromsø and Alta, an astronomy expert, photography tips from a pro, and even an optional 24/7 aurora telephone alert.
Establishing its name in river journeys before launching ocean-going vessels in 2015, Viking Founder Torstein Hagen famously quipped that his cruises were for the "thinking man, not the drinking man". And, while my Silver Spirits drinks package means I want for nothing in that regard, there's not a cocktail umbrella in sight. Nor do I see a single slot machine, art for auction, or anyone under the age of 18.
Instead, the ship feels tailor-made to travel the Norwegian Sea. Still large by anyone's standards, but at 227 metres in length, much smaller than some other liners, there are plenty of quiet nooks to find your hygge. The Viking spirit is centred on cultural enrichment, which manifests itself through a series of thought-provoking lectures and more hands-on activities such as cooking classes – but there's an ABBA tribute band, of course.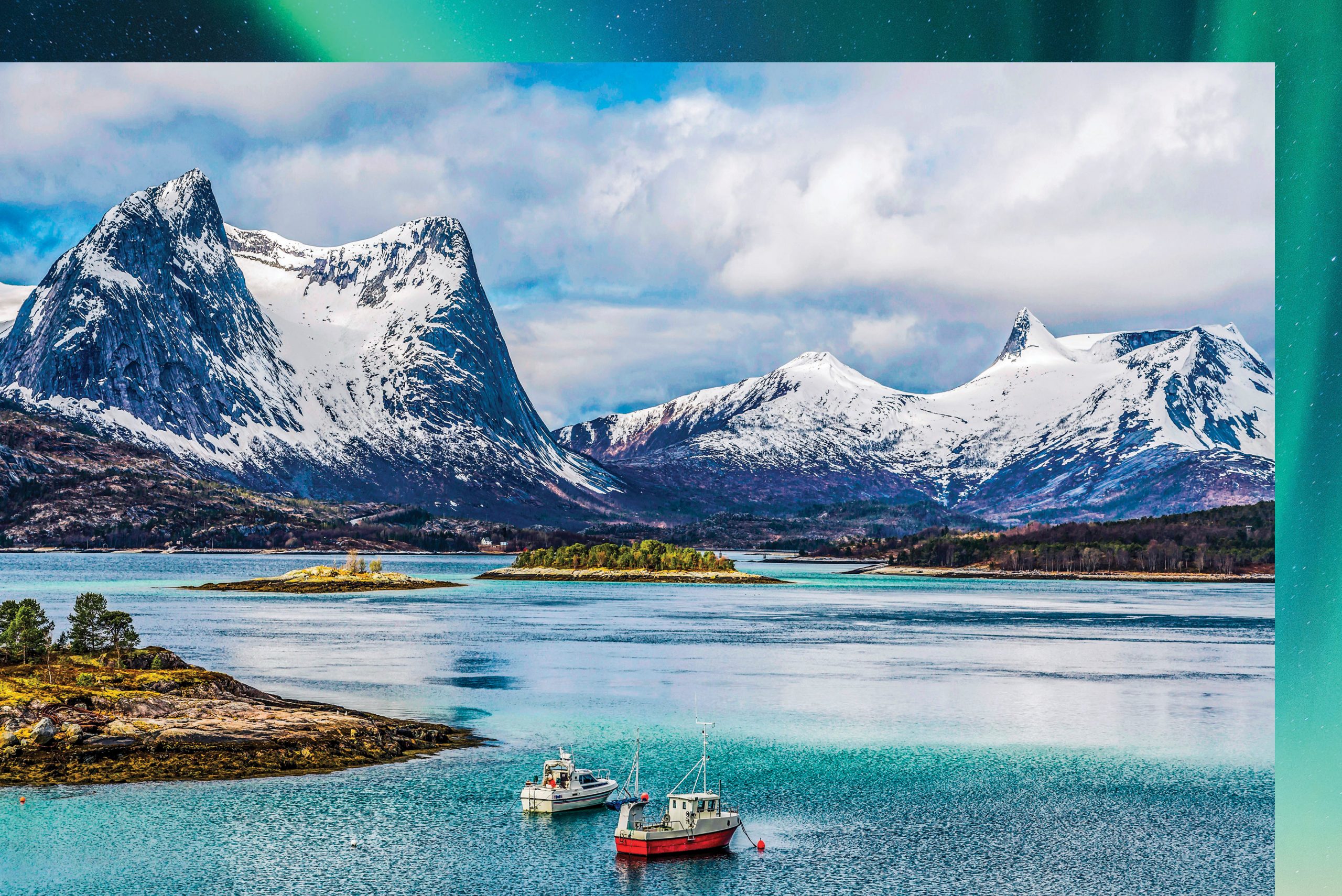 In fact, so popular are the evening variety shows that the ship's restaurants fill up early, leaving guests time to secure their front-row seats. The food is excellent and, depending on my fancy, I can choose from fine dining and Italian a la carte to buffet-style and casual poolside grill.
In Stavanger, our first port of call, I learn to sweep and brush during a curling lesson in the city's ishall and squeeze in a stroll along the whitewashed wooden homes of Gamle Stavanger, the historic district, before our late afternoon departure. Bad weather cancels our next planned stop, Bødo. Instead, we spend two days cruising a breathtaking inside passage where a long, white cloud hovers over remote clusters of waterfront communities.
Eventually, the isolated hamlets become one continuous snow-covered settlement and the arresting Arctic Cathedral appears to announce our arrival in Tromsø. The 70,000 residents of this Arctic city know only two seasons: light and dark. Over dinner with the ship's resident historian, the discussion turns to aurora superstitions: don't wave at them, she warns, or they might swoop down and carry us away.
With these words, I layer up and head off to meet Jenka, my guide for the evening. There's no shortage of ways to chase the lights (by boat, on a sled or even in a Tesla) but I've decided on a private minibus excursion; in a group of just 12 people, we are agile and can stop and start as we please. Jenka tells us that last night she drove more than two hours into Finland but, having studied this evening's conditions, she thinks our best chance is towards Grøtfjord, a fjord just an hour away.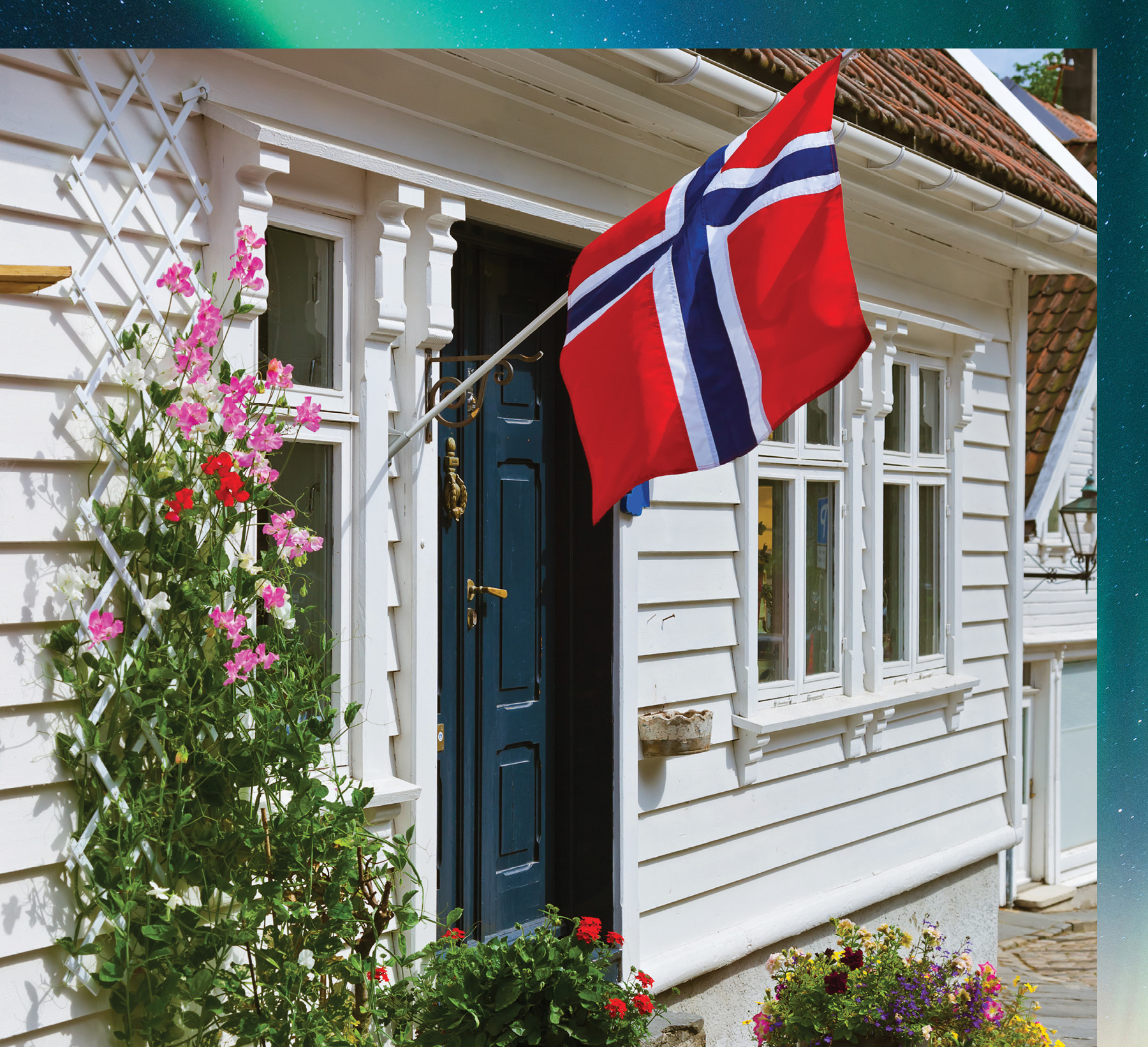 As the city disappears behind us, she reminds us that it's Mother Nature who will decide the course of the evening. Our timing is good – the best period is between October and March – but that's just the beginning; other pieces of the puzzle, such as the level of light activity and clear skies, must also fall into place. 
We arrive at a deserted spot on the shoreline that she seems satisfied with and, surrounded by knee-deep snow, we light a fire. A handful of stars twinkle above us. "Maybe we have to sing them a song," she laughs as she pulls out a flask of reindeer soup, her lucky charm. And then, just like that, one of my fellow travellers lets out a cry. What looks like a patch of cloud cover to the naked eye has, on camera, transformed into a thick brushstroke of emerald green painted across the sky. The colour fades away, only to appear again a little while later – a pattern that repeats itself a handful of times before our return to port in the early hours of the morning.
Days later, my phone pings with a message from a guest I met on board. As Viking Star left Tromsø on route for Alta, the ship was treated to a farewell light show. I later hear that the activity was even stronger between Narvik and Bergen, the inky sky alight with dancing rays of fluorescent green as it slowly sailed south towards its final port. I'd been warned that aurora hunting becomes addictive, but travel like this does equally so.
The writer was a guest of Viking Cruises.