Nicolas Moller learned the berry business from the ground up during his childhood in Chile after his father, Hortifrut President Victor Moller, set up Hortifrut in 1983 on a 17-acre raspberry farm.
"We grew up in the business, and Hortifrut has really been like a brother to me," reflects Nicolas, now Hortifrut's Executive Vice President. "We used to harvest raspberries during the summers seven days a week."
From day one, genetic innovation was at the forefront of the Chilean berry giant's strategic plans. Hortifrut pioneered the introduction of berry genetics into Chile and South America to supply North America, Europe and Asia in the off-season.
"There were simply no berries available during winter in the Northern Hemisphere. No-one was shipping berries from the Southern Hemisphere," Nicolas explains. Now, the company is known globally for having one of the leading genetic programs for berries.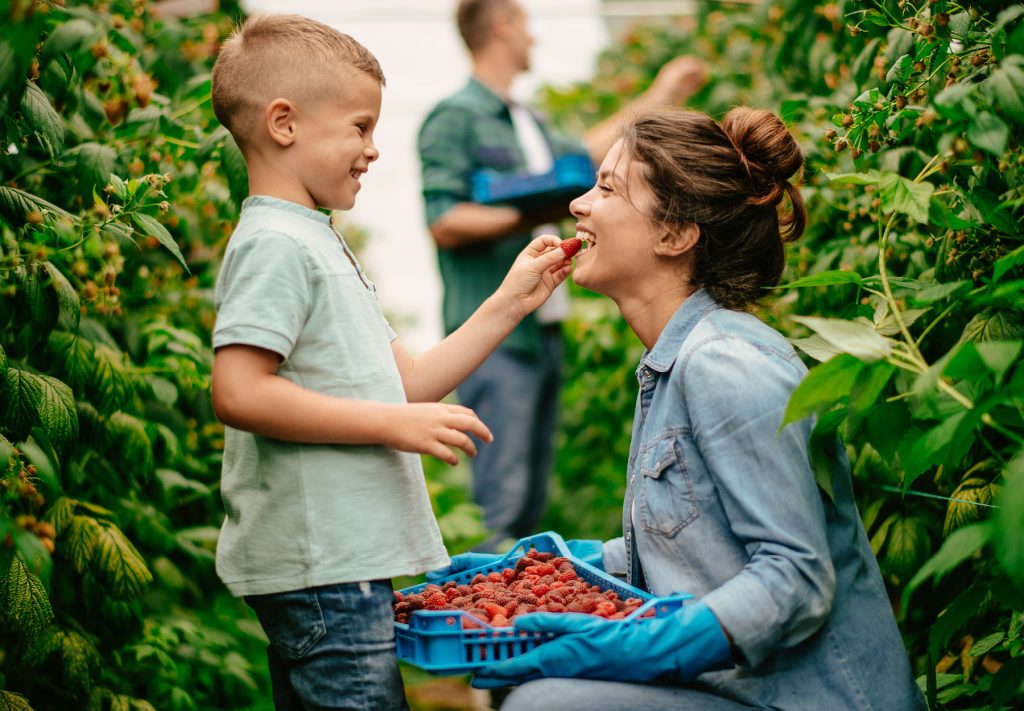 The secret to its global expansion is a business model based on strategic alliances worldwide. Hortifrut provides blueberries, raspberries, blackberries, redcurrants, strawberries and frozen berries to retail giants across South America, North America, Europe, Asia and the Middle East.
In May 2021, Hortifrut announced a research and development partnership with New Jersey-based virtual farming operation AeroFarms. "We have seen an incredible evolution in the berry industry, moving from traditional farming to more controlled environments. This improves the efficiencies of water usage and labor," Nicolas says.
"The technology that Hortifrut has been developing will transition the way we farm to more futuristic semi-controlled environments operated by computers. As a result, the production per acre is exponentially higher."
"We have seen an incredible evolution in the berry industry, moving from traditional farming to more controlled environments."
Hortifrut's strategic focus on genetics means breeding the best varieties for consumers, as well as growers. "It's very important, because you can have a delicious, very healthy, fantastic variety that consumers love, but if the growers don't make money growing it, it's not going to work. So it has to be a variety that is attractive for both ends," Nicolas says.
"So Hortifrut is breeding in several regions of the world with a mission to speed up the process. There are a lot of technologies coming into the breeding industry in terms of data analytics, software and molecular markers. Technology is helping to speed up the process of developing a new variety that would usually take like 10-plus years," he explains.
According to Nicolas, Hortifrut is planning to double its yield in the next five years. "It took us 40 years to produce 100 million kilograms (221 million pounds) of berries and we're planning to increase the yield to 200 million (441 million pounds) in the next five years," he states.
Nicolas also sees opportunities to partner with other players as there is a cost associated with developing varieties. "It makes a lot of sense in the future to be looking for other crops and developing a breeding platform, so that's something we're looking at."
Hortifrut has an advantage over competing companies as it is not just a grower or marketer of fruit but is instead fully integrated. "We control the whole value chain," he explains. "With berries, you have to be extremely efficient, you have to be moving from north to south or from south to north. We have a connection from the farm to the store in a way that other products probably don't.
"However, there's no way we could do that without digitalization and strong systems. We were probably the first in the industry to put in SAP, then we brought in Tableau and followed the most advanced cloud services available in the industry, so we have been putting a tremendous focus on digitalization."
"It's tough to be successful as a grower. So we provide meaningful partnerships with growers bringing the latest technology to them."
The company is sharing its ingenuity industry-wide to inspire the development of the agricultural and berries industries and, as a B Corp, sustainability is a big priority. "Every two years, we promote the Hortifrut Technology and Innovation Fair, inviting entrepreneurs and new suppliers of the latest technologies, along with our growers, to bring thousands of people from the industry together from all over the world."
Hortifrut, together with its partners, can lay claim to being the world's largest blueberry producer and marketer in the world, and the second-largest in the whole berry category. It operates in five of the seven continents with sales in 35 countries, and has relationships with hundreds of growers. "This gives us the ability to see what's working in different countries and share the knowledge," Nicolas points out.
In October, it reached an agreement to acquire 100 per cent of Spanish-based Atlantic Blue, a leading genetic development, production and marketing company of blueberries in Europe and North Africa. The deal will boost Hortifrut's production fields by about 20 per cent, adding approximately 2,100 acres in Spain, Morocco and Peru. 
The company will now be able to provide the entire berry category to its European customers throughout the year – significantly strengthening its proposition for both its customers and its growers.
"It's tough to be successful as a grower. So we provide meaningful partnerships with growers bringing the latest technology to them," Nicolas shares. "We grow together by supporting them with know-how, new varieties and with management practices. It has proven to be a win–win for growers, for Hortifrut and our customers."
A Bumper Year
June 2021 saw Hortifrut's EBITDA jump an incredible 68.61 per cent to US$205.05 million. It was reported to be due to increased sales growth as a result of higher blueberry volumes in Peru, Chile, Mexico and China, as well as raspberries from Mexico, Portugal and Morocco.

"Since 2015, UNITEC has been at Hortifrut's side with its innovative technologies for handling and sorting the quality of its blueberries. Hortifrut's international expertise combined with UNITEC technologies has improved the offered quality and increased the consumption of this fruit." – Nour Abdrabbo, Sales Director, UNITEC