Like it or not, climate change is here. Our world is warming. Our forests are burning. Our biosphere is dying. Our seas are rising. Mass displacement of human populations will inevitably follow. But to where? Our cities are already overpopulated. If there is still hope, it lies at the nebulous intersection of fledgling technologies, renewable energies and sustainable practices.
One thing is certain, though: if humanity is to survive, we must not only go green but also live blue. Enter two brilliant engineers, Nicolas Derouin and Arnaud Luguet, with an idea to help people live more sustainably with our oceans as well as upon them.

In 2015, Nicolas quit a 13-year stint leading a logistics company in Brazil to go traveling. He knew his real passion lay elsewhere. "I've always been interested in building things people say cannot be built – conceiving them, engineering them, optimizing them," he says. "I spent over a year wandering about, mostly through South-East Asia, and I saw how oceans and marine life were being negatively impacted by the exponential growth of big coastal cities. At the time, I remember thinking that there must be something we can do about it."
Old Friends, New Venture
Not long after his sabbatical abroad, Nicolas crossed paths with Arnaud, an old buddy from his formative teenage years in France. Arnaud had moved to Miami in 2010 to develop wind farm projects in Florida, and Nicolas joined him in 2016 to co-found Arkup. "Like me, Arnaud has an engineering background, except more in renewable technologies. He's half-French, half-Dutch. I'm 100 per cent French, but we know each other from our teenage years in Paris," he explains.
Indeed, Nicolas credits the situation in Holland – namely, how cities sitting below current sea levels have given rise to so-called 'floating neighborhoods' – as the inception for their idea. "Many of these places, like Amsterdam's suburb of IJburg, have adapted to living on water."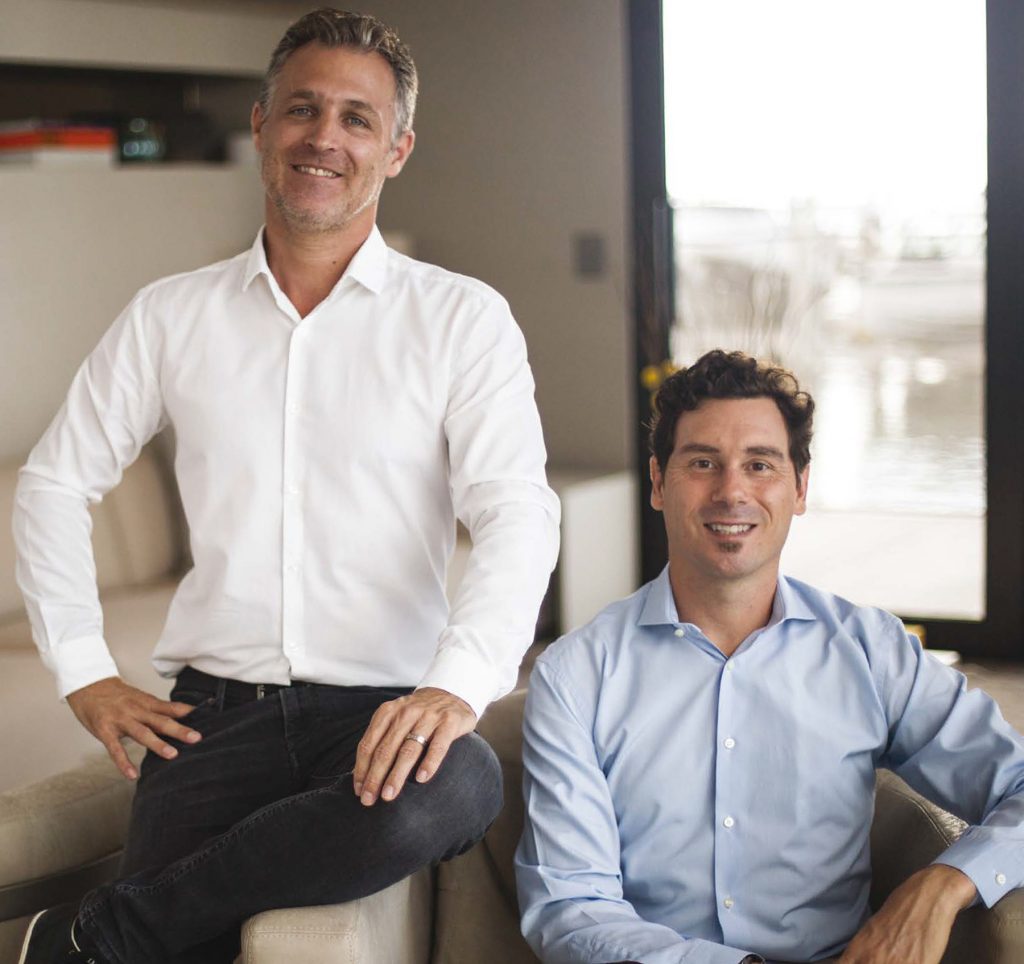 "We researched how we might develop a next-generation floating home that was more innovative, self-sufficient and sustainable."
The other thing that inspired the two engineers was the sobering reality of life in Miami. "South Florida is seeing the impact of rising sea levels," Nicolas notes sadly. "So, we researched how we might develop a next-generation floating home that was more innovative, self-sufficient and sustainable."
The two friends joined forces to found Arkup in late 2016. Launching with the motto of 'Avant-garde life on water', they partnered with Dutch architecture firm Waterstudio.NL, which had extensive experience in developing floating resorts and other marine communities. Their goal? To create affordable, modular and futureproof floating dwellings, as well as larger-scale floating communities for waterfront cities, hotels and resorts.
---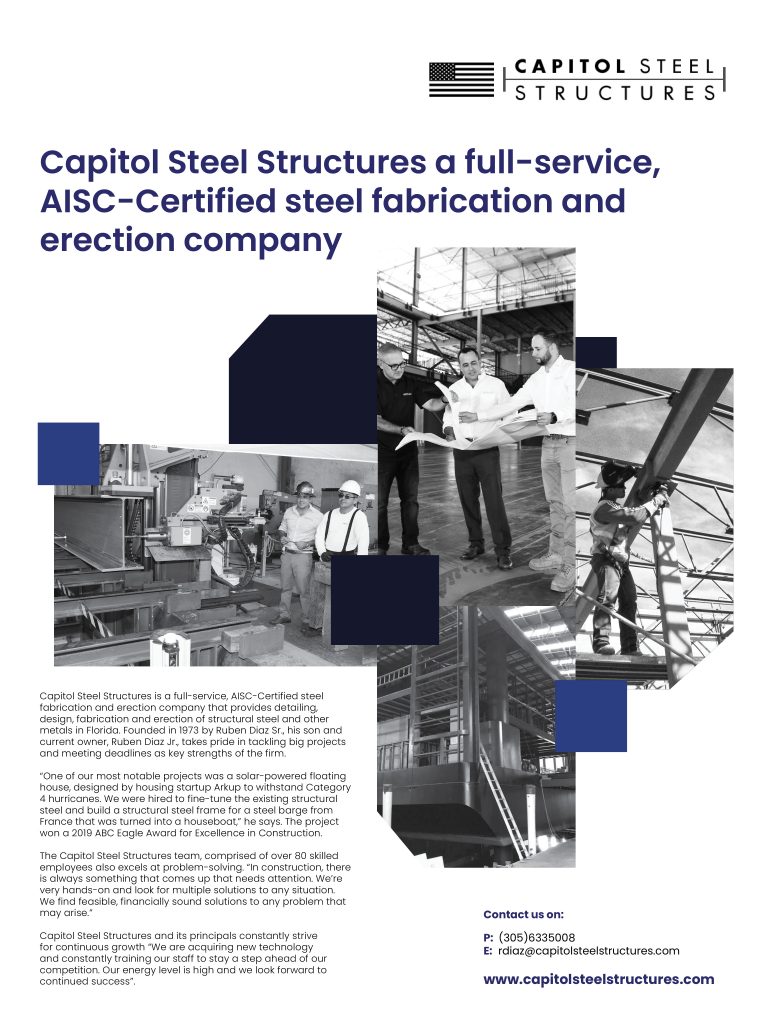 ---
Advertisement
Sustainability and Stability at Scale
Right from the outset, Nicolas and Arnaud were adamant about cracking a sustainable model. "Arkup is founded on the symbiosis of ecology and architecture," Nicolas shares. "Our homes are designed to be function-driven, user-centric, smart and friendly – to people and to the environment. Everything is sustainable." Hence each floating residence comes with its own integrated renewable energy system.
"Most houseboats are still connected to the grid for sewage, fresh water and power, whereas we're completely solar-powered," Nicolas points out. "We harvest rainwater for drinking and process our waste. This means we can build a floating village that operates entirely off the grid. An Arkup home is also inherently more mobile – we can move under our own power using battery-stored solar energy."
In designing their product, both engineers identified one key barrier to consumer uptake would be a perceived lack of stability. "We immediately saw that if we're going to offer water-based living solutions at scale, then ensuring stability was a must-have," Nicolas says. This led Arkup to develop its proprietary self-stabilization technology that deploys motorized retractable columns called 'spuds'.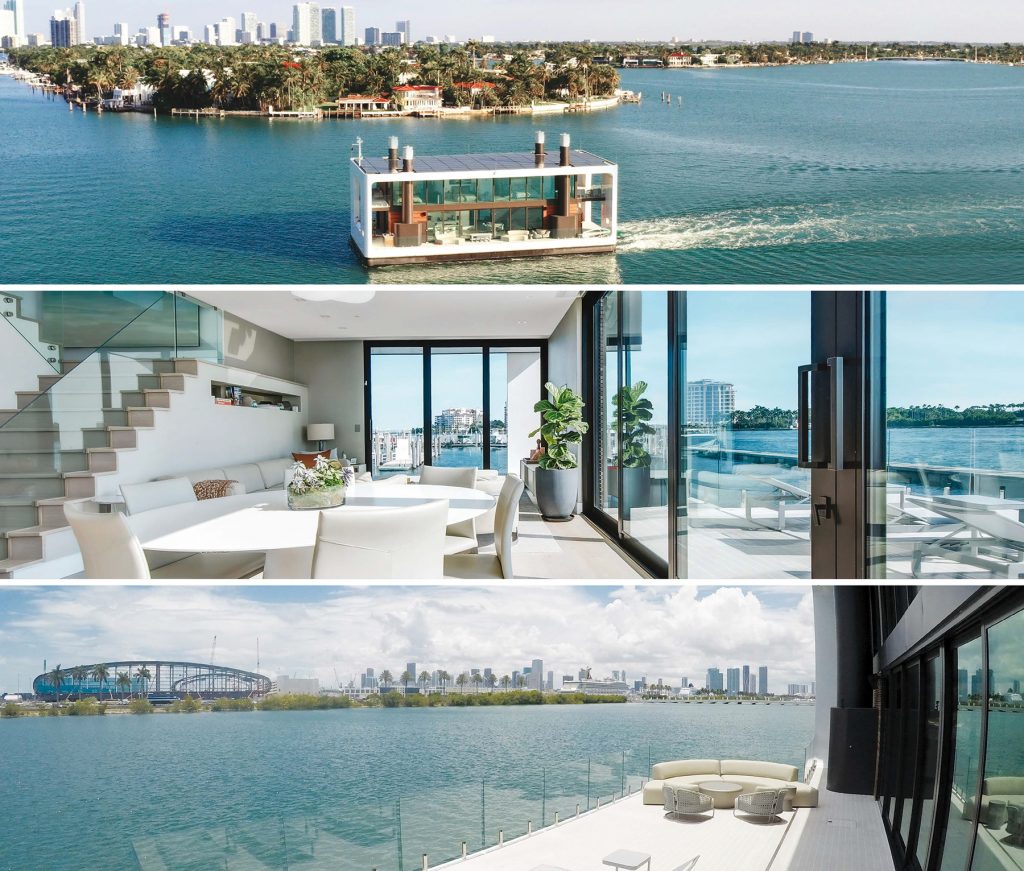 "We create sustainable, self-sufficient solutions to sea-level rise and address urbanization challenges."
Since then, the company's flagship Livable Yachts Series – the Arkup 40 and Arkup 75 – has been the subject of countless news stories, Airbnb stays by luxury influencers, extravagant parties, a Discovery Channel documentary and even a recent Netflix feature. While this might suggest Arkup is targeted at a more exclusive clientele, Nicolas likens his company's celebrated prototypes to the first Tesla car.
"In the beginning, Tesla was a luxury product only the rich could afford. But its new range is a lot more accessible now. In the same way, Arkup will become a responsibly green alternative to conventional housing," he predicts. "We don't pretend to be the only solution to rising sea levels, but we feel that we can be part of the solution. We're building foundations for the next generation to have a more sustainable, resilient world."
The long-term goal for Arkup is to develop blue communities and resorts. And while there are always regulatory challenges when dealing with any government, Nicolas sees cause for optimism. "Local authorities require time to properly understand your vision, and adjust the rules, regulations and construction codes to enable these types of projects," he says. "Fortunately, our environmental bona fides are compelling – we create sustainable, self-sufficient solutions to sea-level rise and address urbanization challenges."
Defying The Naysayers
Nicolas has two pieces of advice for aspiring entrepreneurs. "If you're lucky, at some point in your life, you'll choose a job or start a business you're passionate about – one that's in line with your own values and perceptions," he says. "Do that, and you'll find a whole new level of energy you're able to pour into it. 
"Second, when you have a good idea, believe in yourself. Then create the right team with strong expertise and a mutual goal. Otherwise, it's very easy to be discouraged. Whenever you seek to develop a new technology, there's always pushback. A lot of people will say it's not possible, that it won't work. They certainly told us our vision was impossible. And, boy, were they wrong."