There's no coming back from technological disruption. It's too hard to imagine going back to life as it was before the latest innovation was brought to light and changed the game. Even harder, however, is disrupting those old ways in the first place. Often, industry veterans are so entrenched in their methods and mindsets that disruption is nigh-impossible. That's why when it happens, it's such a triumph. When it happens in a sector as traditional as finance, it's a miracle.
"The accounting industry has been very static and, we believed, ripe for disruption," says Nick Urry, Founding Partner and Managing Director of Dexterous Group, a progressive Sydney accounting business that challenges industry norms. Being 100 per cent in the cloud and paperless, Dexterous has blazed a new trail in a well-trodden field.
Eschewing traditional titles such as 'the bookkeeper' or 'the accountant', or even being referred to as a 'firm', Dexterous has instead redefined what it means to offer these services to growing businesses. "We are our clients' finance team," Nick says. "We focus on providing clients with a full-service finance department and this is our business. What that means varies from client to client, and our aim is to provide the right level of support when they need it."
To upend an established industry, one must first understand it. Nick got his start as a chartered accountant before registering for a tax agent licence so he could manage tax returns for family and friends. "I never held any ambitions of starting my own business, but that all changed in 2015, a time when I was feeling a bit disenchanted with my work," he says.
That year he met James Iliffe who was searching for a tax agent in Sydney. "He was looking for someone to help with tax lodgements for a group of bookkeeping clients," Nick says. Chatting further, they realised they could do much more than just basic tax and bookkeeping.
"Yes, we could manage the basics, but we could also help businesses automate and streamline their finance function through leveraging technology, a Philippines team and our Sydney footprint," he explains.
This shared vision was compelling enough to prompt the pair to form Dexterous Group with an aim to adopt an innovative, more progressive and agile approach to the market. "We spent some time identifying what we saw as the key challenges in the industry," Nick says. Chief among these were fixed mindsets; clients were growing tired of the traditional accounting relationship, and the feeling of picking up the phone and getting an invoice.
"The bookkeeper and accountants within your finance team or your external accountants may not necessarily like change but understand they'll be left behind if they adopt the same old mindset to rising challenges in the market," Nick says. In response, Dexterous mitigates key person risk, provides a turnkey solution and is excited about the changes in the market. It seeks to embrace it and tackle the challenges head-on with its innovative model and growth mindset. 
Our model has great appeal as you're not paying a CFO to do the work of a finance manager, or asking a bookkeeper to operate as a CFO.
"Our model has great appeal as you're not paying a CFO to do the work of a finance manager, or asking a bookkeeper to operate as a CFO," he says. "Instead we provide a progressive mindset with all our clients. We rationalise where the work gets performed, identify processes ripe for automation and then leverage off-the-shelf solutions or robotics to streamline and automate mundane, highly standardised processes. To complement this, we are personable, professional and enable business owners to access greater insight on a more timely basis, helping them run their business."
In this way, the Dexterous model becomes an evergreen service. "We don't believe in adding value once or twice a year like the traditional accounting model," Nick says. "Ultimately, we're ensuring clients have an efficient and cost-effective finance department, and access to insight as and when they need it. For new clients, we benchmark across people, process and systems and this enables us to quickly hone in on areas where we can provide value from day one."
But in a sector where seeing is believing, establishing Dexterous as a viable option was an uphill battle. "The bookkeeping and accounting space is a saturated market," Nick says. "In the early years, we blended in with the crowd as we fought for our share of the market, but as the business matured and we found our voice, we've become distinctly different to other players."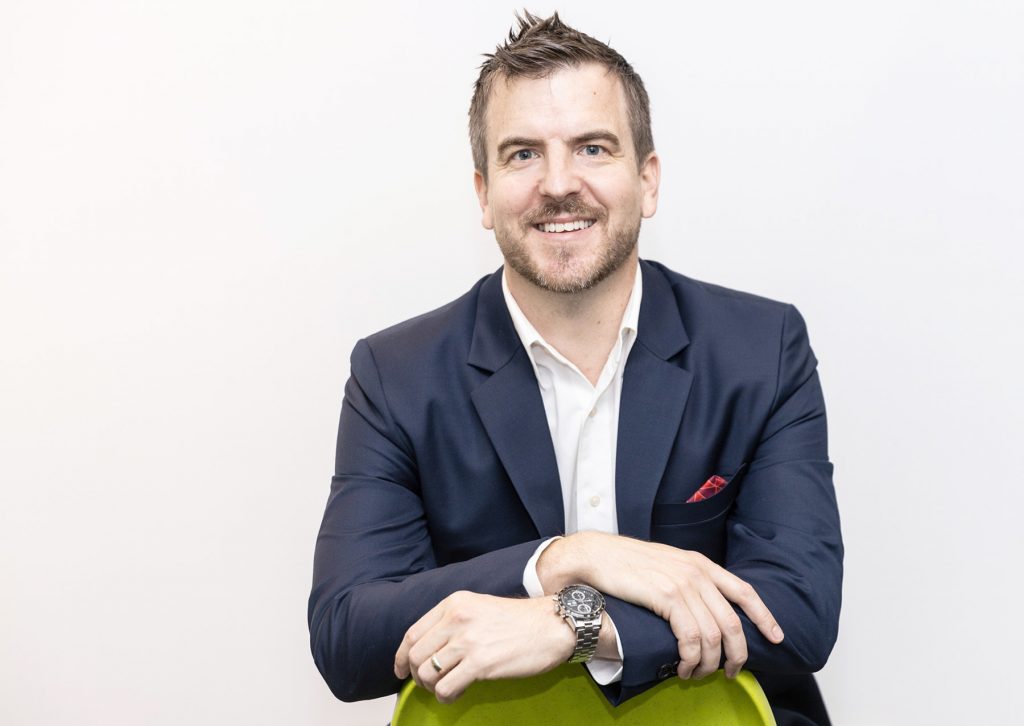 As Dexterous continues to develop that distinction will only grow. Over the coming months, Nick says the business will be expanding its robotics capability and competency as well as growing its business insights capability. "Our aim is to simplify the language around business performance," he says. "Clients want to quickly assess the performance of their business, and our easy-to-use dashboards will help them do that."
Nick admits it's challenging to shift perceptions, especially in finance, but says clients should see Dexterous as their internal finance team. "We're not a firm, we're a business just like our clients, and we work more intimately with our clients as we're there every day of the week."
Another challenge was populating the Dexterous team with strong accountants, always at a premium in the current market. "We're always on the lookout for growth-minded finance professionals," Nick says. "We've worked hard to make sure staff want to work for us as much as we want them."
Without the team we have, the management group wouldn't have the time to invest in planning for the next steps in the Dexterous journey.
Nick's pragmatic approach to leadership ensures his team is empowered to perform their roles without constant oversight. "We hire for attitude and ensure alignment with Dexterous values," he says. "It's a trust-based approach. As long as we're aligned on what success looks like, I'm not going to be prescriptive in my style as to how we achieve that."
Nick has worked hard to develop the team and a culture at Dexterous that not only reflects their values, but also the attitude they wanted to see in the industry. "With a fast-growing team of over 40 staff it's imperative this continues to be a focus for me in my role," he says. "Without a strong culture, everything else can fall away."
For Nick, the result is a team – and clientele – that makes work a joy. "Without the team we have, the management group wouldn't have the time to invest in planning for the next steps in the Dexterous journey," he says. "And we wouldn't be able to go to market talking about the great client experience we provide."