When it comes to standing out from the crowd, independent financial services firm Mesirow has one heck of a unique selling point – nearly 100 per cent of the firm's total shares are owned by around 300 of its own employees.
To top that off, its board of directors is mostly made up of its own people with just one from outside the company. It's a special set-up that really gives the company a "different vibe", according to President Natalie A Brown. "The people here really think and act like owners," she tells The CEO Magazine. "It was a breath of fresh air when I sat down on my first day with my new team and it really felt like I was talking to people who owned the firm."
Trained as a certified professional accountant, Brown had always been more than comfortable with numbers. But in her former role at global investment manager Nuveen, she had been Director of Investor Relations, communicating on a daily basis with analysts about what the firm was doing.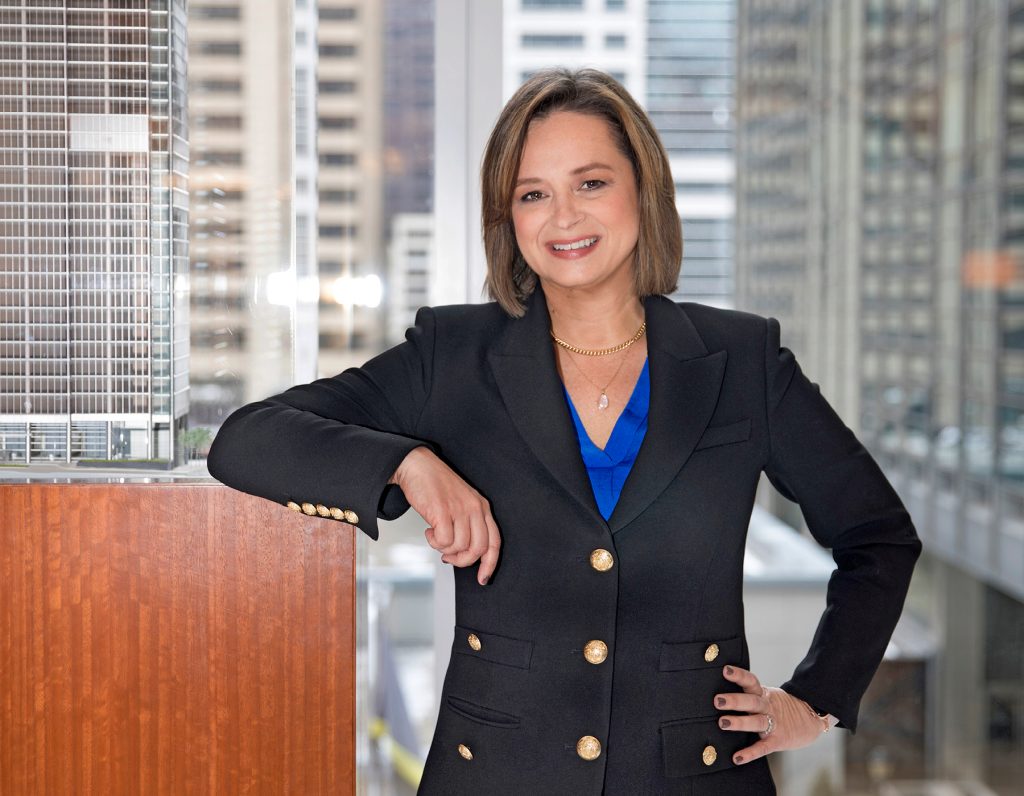 "That was what enabled me to come out from behind the numbers and become a words person," she reflects. "It enabled me to communicate financial information in a really transparent, clear and concise way, even when it's complex. That, along with managing a large and diverse team, prepared me for my roles at Mesirow."
Building trust
Brown first joined the now 85-year-old business in 2018 as its CFO and swiftly proved her worth. Straight away, she embarked on a listening tour with the business leaders and they highlighted their collective desire for "increased transparency" not only in terms of costs, but also around the firm's actions, its risks and its projections.
She already understood the role transparency plays in producing trust and goodwill, and protecting a company's reputation. "So I tried really hard to establish credibility with them," she reflects. "That same skill I brought from Nuveen, being able to translate financial information in a clear and concise manner, was also valuable to building relationships and setting strategy."
She was appointed President in May 2021. When longstanding Chair and CEO Richard S Price steps down from the role of CEO, after notching up more than 50 years with the company, it is she who will succeed him.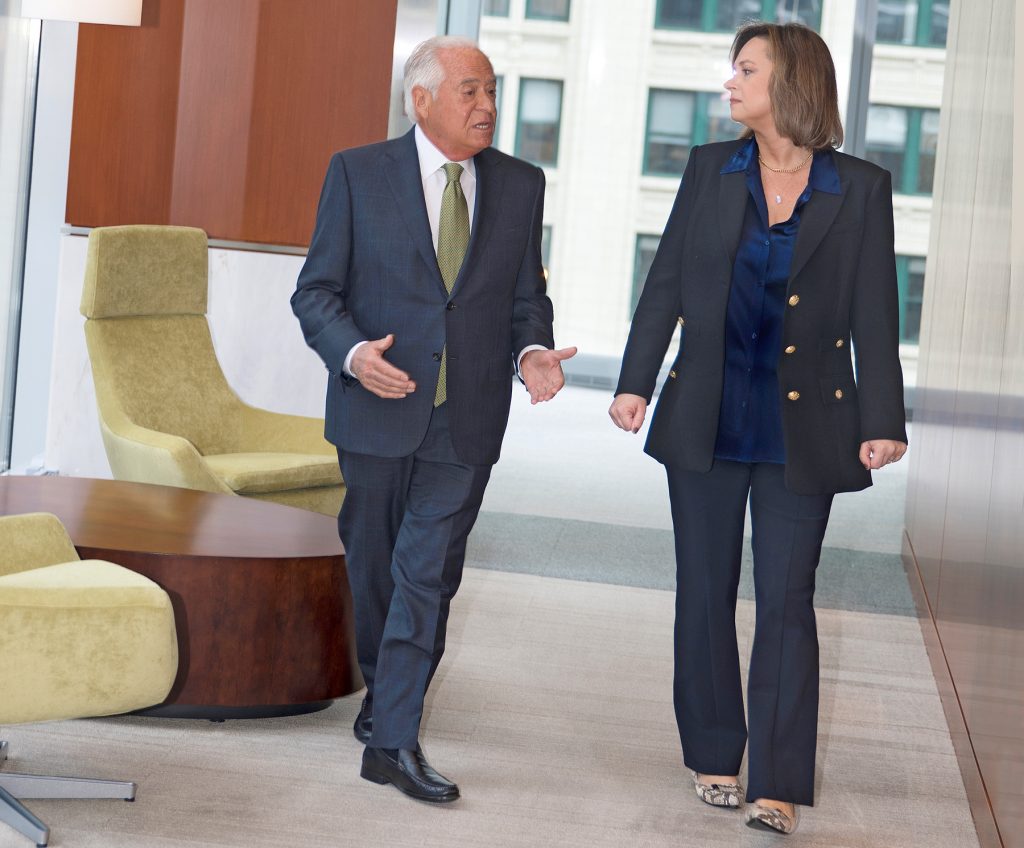 A 50-YEAR MILESTONE
CEO Richard Price has been with Mesirow since 1972 – an impressive stint in anyone's book. So what has kept him engaged for so many years? "The people," he replies. "The people are what drive the business. The people create the culture."
The company's entrepreneurial outlook is also one of its major drawcards for Price. "It really gives you the opportunity to change with the times and that allows you to bring great talent to the firm – people who want to be in an entrepreneurial environment and want to have their voices heard. And I feel the firm is as young today as it was when I joined almost 50 years ago."
An independent outlook
Headquartered in Chicago, Mesirow has US$227 billion in assets under supervision and 500 employees spread across 19 offices in the US as well as London and Hong Kong. But when Brown describes it as a "relatively small firm" she means it as a compliment. "I'm a small to medium-size company person," she points out. "For me, it's about culture and it's also our independence – a lot of firms our size end up getting acquired."
While there has been a wave of consolidation in the financial services industry, Mesirow and its employee-owners don't want to go down that path. "We think what we have is special and we don't want to be acquired," she stresses. "Many other firms have multiple ownership structures over time and that really does impact the culture. We can prevent that."
We think what we have is special and we don't want to be acquired.
This is all part of the company's "secret sauce" which helps it to draw a special kind of person, according to Brown. "Mesirow was historically where innovative thinkers or business people could come, experienced people who were working for somebody but wanted to build something on their own. And Richard and his predecessor Jim Tyree invited them to come here and try it," she shares.
By providing them with capital and back office support as well as the patience and support required to grow a business, they thrived. "Then those talented leaders were able to find and develop more talent to come behind them."
Having worked in Chicago for 25 years before joining Mesirow, Brown was very familiar with the company's reputation. "The culture is renowned – it's an employer of choice in the city," she says proudly. "There really is this collegial entrepreneurial feel here and you really feel that from your interview process, really from the first day."
Bringing it together
Mesirow is organized into three main divisions – Capital Markets and Investment Banking, Advisory Services and Global Investment Management – with several market-leading capabilities within each. "When I think about the history, our businesses had been very siloed for many years. The three divisions I described didn't even exist just a few years ago. It was really structured more like a private equity portfolio company," Brown explains.
"What Richard did is come in and try to break down some of the barriers between these businesses and make sure that we were leveraging our capabilities and delivering the best solutions. That's why he made three divisions and we have a head of each division now, so it's a much more corporate structure."
For Brown, the breaking down of these walls is "just the beginning" but it is already starting to deliver success. "Our alternative managers have created proprietary products and feeder funds for our wealth management team. As a result, our advisers deliver greater differentiation through really cool alternative products that clients would not have had access to otherwise," she says.
She aims to continue Price's work in this area to make sure that all its businesses are talking to each other. "I want to make sure that we have a clear set of strategic priorities that are firm-wide," she insists. "That's not just each division saying, 'These are our goals', or even each business. We need to operate as one Mesirow."
Enhancing the firm's distribution capabilities is also high up on her agenda. "We've had some recent success with family offices," she shares. "We want to make sure we take that success in capital markets when we're investing alongside those family offices and we want to see our other products introduced to family offices and in that channel."
Put to the test
Stepping into a new role with very different responsibilities has been fast-paced, but Brown has embraced the challenge. Although she considers herself a natural introvert, she has made herself part of the Chicago scene in order to win new business.
"That's new to me. I've had a lot of success when I can break it down into one-on-one or small group conversations, but walking into a big room and just mingling, that's still foreign to me," she laughs. "It's actually been exhilarating and exciting but I'm still getting my arms around it."
Another obvious challenge has been the experience of leading a business during the pandemic. With its people so firmly at the heart of its business model, Mesirow's key concern when the virus struck was how to keep them all safe. "In the beginning, we probably erred on the side of over-communicating with our employees," Brown recalls.
However, that communication was vital to help everyone remain connected with the company. "But we also knew we needed to gather again and get everyone back in our offices in order to maintain this culture that's so precious to us. Balancing those two things has been very difficult."
Small but mighty
Even though it is a smaller, boutique firm, some of Mesirow's businesses command an impressive market share. "One of our retirement businesses has a 13 per cent market share," Brown specifies. "For a firm our size, that's a big number and that scale makes it easier for those businesses to grow.
"But our businesses that were subscale or smaller, we knew how to grow those businesses by providing them with capital and the support they need, allowing them to incubate and build strong performance and grow. So we know we can do that again.
We also knew we needed to gather again and get everyone back in our offices in order to maintain this culture that's so precious to us.
"For us, it's not about being the biggest, it's about getting the right business mix and alignment, and then optimizing the value and differentiation we provide to our clients."
Ensuring it also delivers shareholder value has seen Mesirow reshuffle its deck, farewelling some of its businesses and adding others along the way. For example, it sold its successful insurance business in 2016 to a major insurance provider for an undisclosed amount. "It was the right way to generate value for our shareholders," Brown reflects. "That's what we have to do – that's our job."
Its ability to be nimble means the company has been swift to adopt an innovative approach to technology. "We have a cloud-first mentality and a mindset of continuous improvement, adapting and supporting these businesses as they need," Brown says. "That means creating solutions that can grow with the businesses as they scale up."
This includes a client portal for its wealth management business – the firm's founding capability in 1937 – so that it can attract a younger clientele, keen to track the performance of their investments on their phones. The response to the app has been overwhelmingly positive, according to Brown, who is incredibly proud of this achievement. "Sometimes, this group almost has a startup feel to it," she smiles.
Passion for purpose
There's no doubt that spirit of independence and entrepreneurship runs deep in Mesirow's veins, underpinning the company culture throughout its 85-year existence. But the ideas of partnership and purpose are also extremely important. "The firm is very community-minded, more so than anywhere else I've ever worked – it's not just a checkbox here," Brown emphasizes.
The firm is very community-minded, more so than anywhere else I've ever worked.
The company financially supports a number of causes and its employees are also generous with their time, from serving on charitable boards to "getting their hands dirty" volunteering. Brown herself is among around 30 people from Mesirow who are serving as mentors with LINK Unlimited Scholars, a program to mentor high school students from underserved communities in Chicago from freshman year right up until they apply for college.
The ideas of diversity, equity and inclusion also fit firmly into this sense of purpose. "It's up to me to make sure that we hear diverse voices when we're making decisions – that's my job," Brown asserts. The company has a Diversity, Equity and Inclusion (DEI) Council to help lead the way, with a representative presenting at board meetings, shareholder meetings and town hall meetings. "They have very clear and distinct priorities that they've established and they're reporting against those."
The Council is rolling out training for all Mesirow employees and recently rolled out unconscious bias training via Zoom for the leadership team, which was well received, according to Brown. "So the Council is really helping me, making sure what we have that perspective throughout the firm," she says.
Reaping the benefits
It's a win–win scenario, with Brown seeing three distinct benefits from encouraging DEI. "It is my opinion that we make better decisions when we have diverse perspectives included in the decision-making process, period," she insists.
Second, a commitment to DEI is essential to attract and retain the next generation of leaders with studies showing many Generation Z professionals will not even consider working at a firm that is not doing the right thing when it comes to DEI.  And last, Mesirow's clients now demand it as well.
The same is true of sustainability, as the company is well aware, putting in place an internal Sustainability Council around two years ago.
Ultimately, Brown believes it all comes down to working together as a team with transparency and trust in generous supply. "I believe the relationship between an employee and the employee's manager is a sacred one, like a marriage or a parent-child relationship, and it needs to be nurtured and cared for," she shares.
"It leads to a high level of trust between me and my team, and I think when you have that, you can accomplish great things together because they know I have their backs."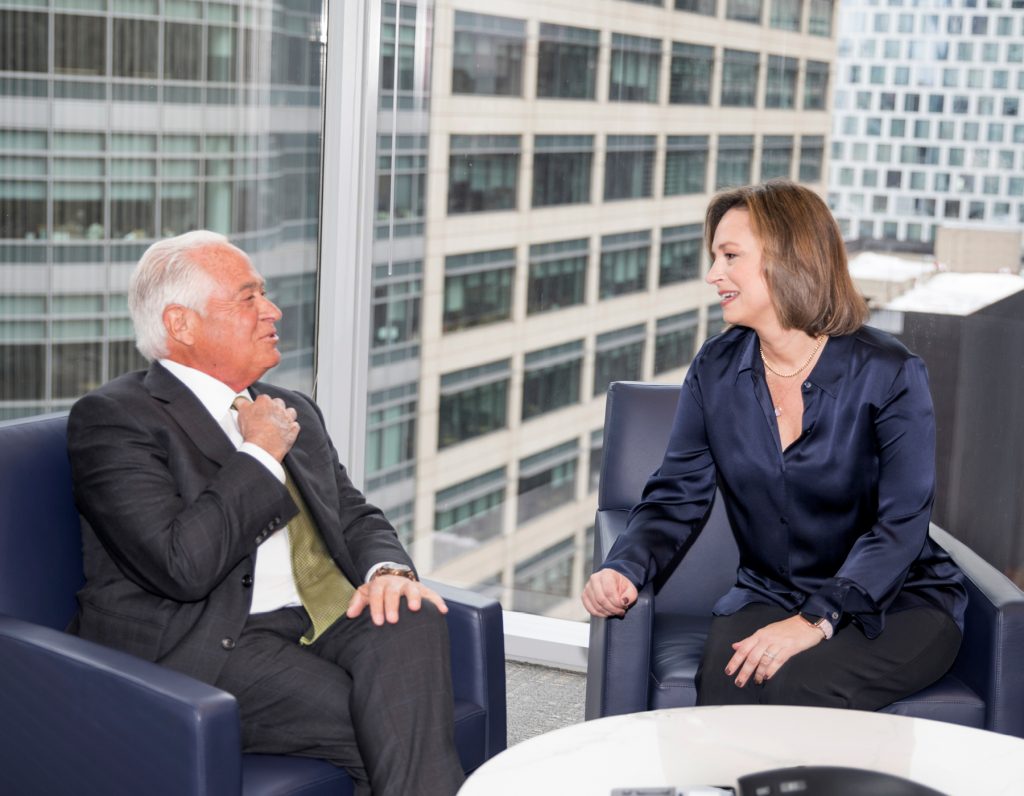 The Five Steps to Success
In November, Mesirow's CEO received the 30th annual Daniel H Burnham Award for Distinguished Leadership. Upon his acceptance of the award, Price outlined five key steps leaders can take to improve their DEI focus and commitment.
Expand the level of diversity in your organization at every level

"We're not just talking about the executive and C-suite level but you really have to start at the college internship level," he stresses. "At Mesirow, we have a college internship program where we bring 35–40 kids to work with us for the summer and we recruit from that program. We make sure that group is at least 50 per cent diverse. It's about picking the best talent we can from a diverse group of students."

Identify the strengths of the organization

"You need to consider where you are, where you need to go, how to get there and think about a plan – don't just let it happen," he advises. "You really need a road map to get to where you want to go."

Deepen retention through high-value programs and benefits to your employees

"It was important to us through the height of the pandemic and it continues to be a priority for us," he says. "Resource groups, support for families, wellness and even student loan forgiveness, which we started before the pandemic, those types of benefit programs go a long way towards employee retention, which helps you as you begin to strengthen your core group of employees that move through your organization."

Be sure to listen

"You're really only going to be successful if you can listen to your employees, figure out what's on their minds, what are their challenges, what opportunities do they want to see through your organization and really focus on training such as unconscious bias which we have all gone through," he shares. "It's been a very meaningful exercise for all of us."

Pick strategic partners

"Choose people that you're going to do business with that feel the same way that you do about enhancing their employee population through DE&I and working in the community to support organizations that do as well," he adds.