As Director of Al Habtoor Motors, MK Rajkumar is in the driving seat. It's a position he's comfortable with as the company prepares itself for ambitious expansion.
With corporate headquarters in Dubai's Deira district, Al Habtoor Motors is the sole distributor in the United Arab Emirates for global car brands like Mitsubishi, Fuso and JAC, as well as high-end prestige brands including Bentley, Bugatti, Pagani and Rimac.
Hailing from India, Rajkumar graduated with a master's degree in engineering and in 1992, moved to the Middle East, where he started working with leading brands such as Nissan, Infiniti, Renault and Mitsubishi. During these tenures, he was able to experience multiple facets of the business, handling service, parts, vehicle sales, marketing, used cars and leasing.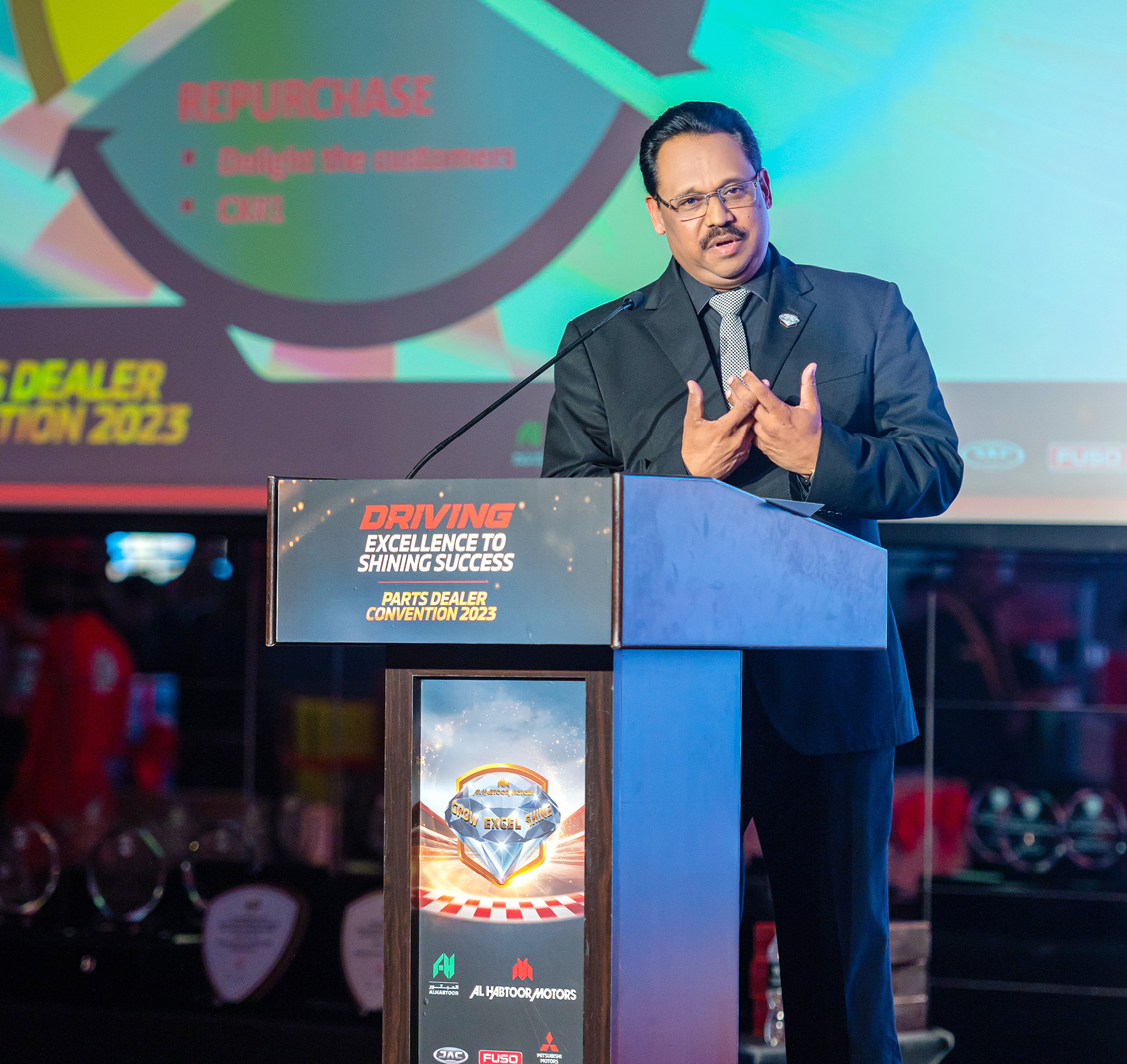 "We knew what was coming in the future. This organization always looks at things with a long-term vision and long-term preparation."
"That was really a great opportunity for me as it helped me to understand the business inside and out," he says. It also taught him to quickly identify potential issues and problem areas. "When there is a problem, I know exactly where to look and how I can energize the team to rectify things," he says.
That skill set was put to the test when he joined Al Habtoor Motors in November 2020, at the height of the COVID-19 crisis. It was a difficult time for the global economy, in particular the car industry, which faced chronic supply chain disruption.
Back on Track
Rajkumar faced several challenges with the company when he first started, such as low staff morale and setting the business back on track towards growth. During this difficult period, he came up with a strategy called Together Drive for Growth, aimed at recovery and focusing on improving customer service. This involved making service center operations seven days a week, a move designed to offer convenience to its customers.
He also saw opportunities for improvements across its huge parts dealer network, with more than 100 dealers across a number of brands, including Mitsubishi and Fuso. Rajkumar gathered the dealers together for a meeting where they devised a strategy to improve parts distribution across the country.
After the pandemic, the market started to recover. In 2022, the automotive industry in the United Arab Emirates reached around 217,000 vehicle sales, and predictions are that in the next five years the market will hit 400,000-plus vehicle sales.
---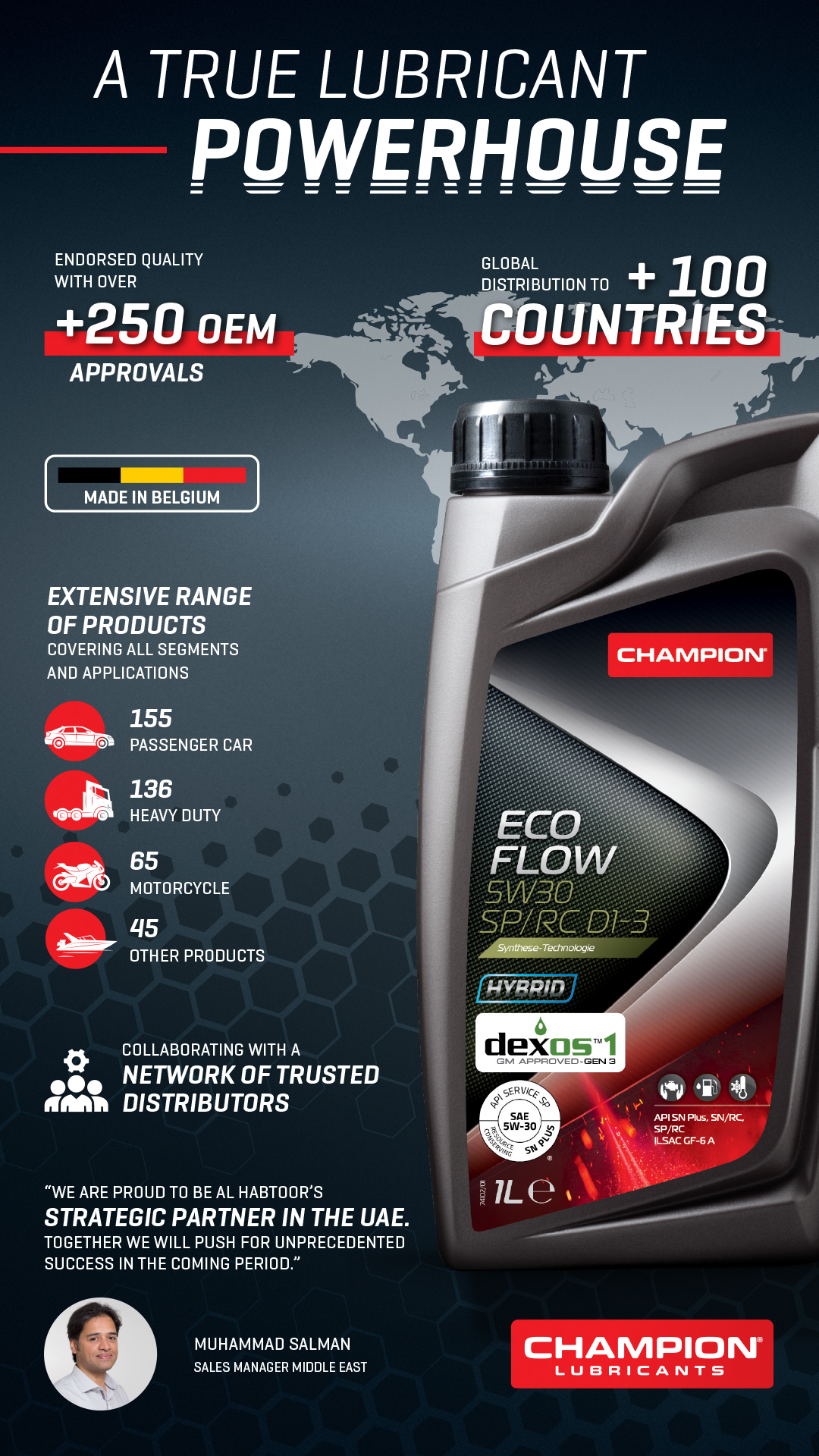 ---
Advertisement
For Al Habtoor Motors, the challenge is building infrastructure and capacity to cope with this growth. As a distributor, it has a head start, thanks to forward thinking more than a decade ago. During the global financial crisis, the automotive industry shrank as many manufacturers and distributors scaled back operations. However, Al Habtoor Motors continued with its infrastructure expansion plans and built the world's largest after-sales dealer facility in Dubai's Industrial City.
The plot is around 278,000 square meters and can accommodate around 20,000 vehicles, along with an air-conditioned parts warehouse and 800-bay workshop facility.
"This capacity during that time was seen by others as not required. Whereas we knew what was coming in the future. This organization always looks at things with a long-term vision and long-term preparation," Rajkumar says.
Al Habtoor Motors now runs its operations through a vast setup of 21 showrooms, 16 technical workshops and 11 multi-facility body shops. This year it plans to open three more showrooms for the JAC brand and one more JAC service center – and there are further expansion plans coming up for the network across the country.
Supplier Success
Rajkumar is a big believer in building strong relationships with his suppliers. Suppliers are very important to Al Habtoor, from lubricant manufacturers to tyre companies. One of its most valued suppliers is Champion Lubricants from Wolf Oil Corporation, a prominent independent manufacturer of cutting-edge lubricants in Europe.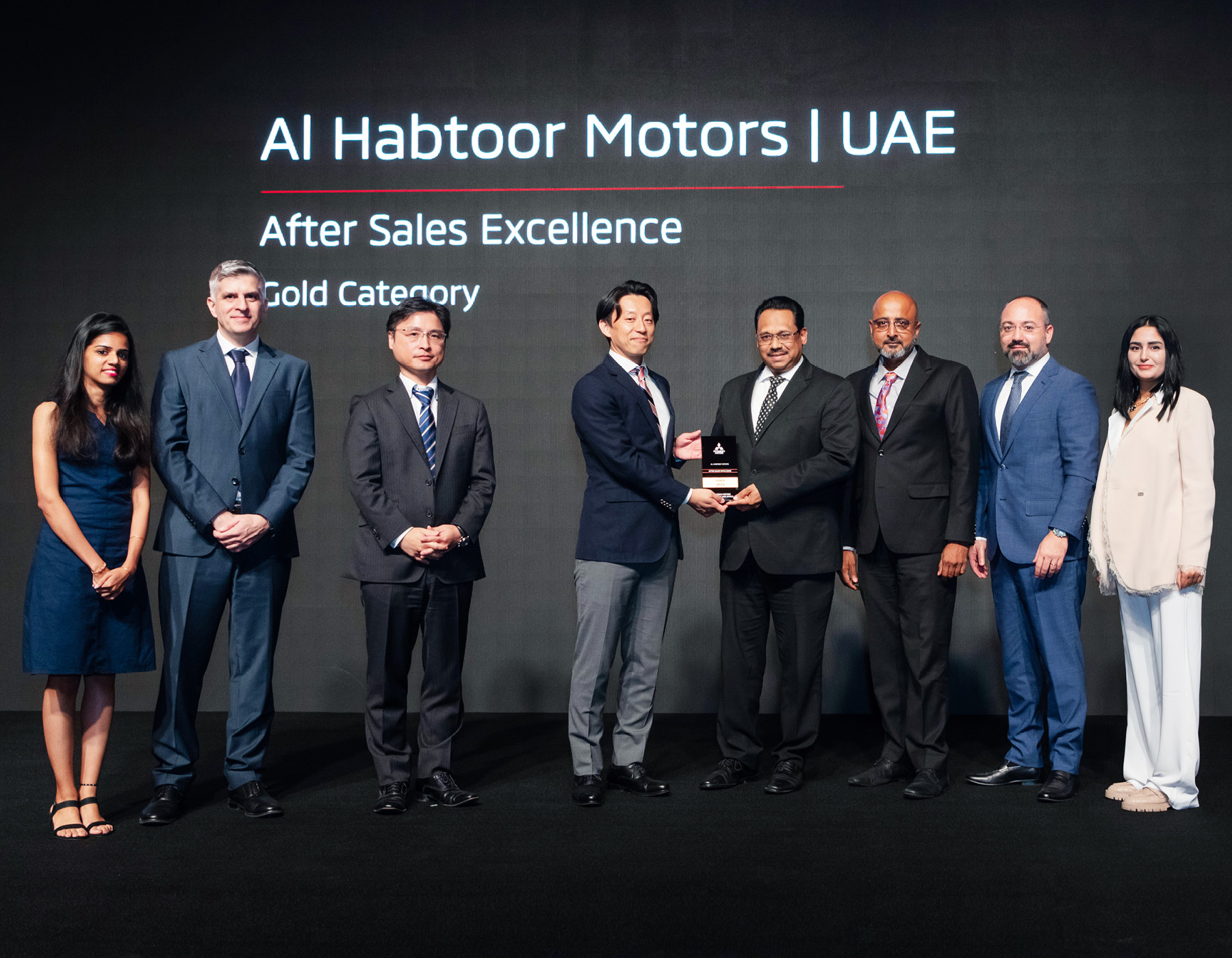 "When the market is difficult, that's where strong relationships come into play."
"When the market is difficult, that's where strong relationships come into play," Rajkumar explains. "We believe in transparency, we believe in mutual trust, which will help us to grow together."
One aspect that particularly differentiates Al Habtoor Motors from other distributors is that it treats employees as family members. During the pandemic, it provided breakfast, lunch and dinner to all employees throughout the lockdown period.
Big Impact
Rajkumar has been working in the Middle East for three decades and has made a positive impact in all his roles. He took Nissan's customer satisfaction ranking to number one, garnering global awards for operational excellence, and during his tenure in Saudi Arabia managing Renault, he won three Dealer of the Year awards. During his two-year stint with Mazda in the United Arab Emirates he also took number one position in customer satisfaction.
This clear pattern of success in operational excellence and customer service is showing no sign of slowing down at Al Habtoor Motors. Since he arrived, the company has won recognition from Mitsubishi, Fuso and JAC as the number one distributor for business and operational excellence in the Middle East and Africa region.
Rajkumar's goal now is to make Al Habtoor Motors a global benchmark for the automotive industry. He is already on his way.
Continuing Education
Rajkumar explains that learning is a hallmark of his career and he has sought out learning opportunities wherever he can find them – including an MBA through Australia's University of Wollongong in Dubai. "Even today, I feel there's a lot more to learn. So I've learned through universities, I've learned through industry experts, and I've learned from my colleagues," he says. "I learn at any opportunity."