It takes a daring kind of person to enter an organization under a huge amount of pressure and successfully turn it around. Michael Gorey, CEO of Propex, has continuously proven throughout his 40-year-plus career that any obstacle he faces is an opportunity for both the team and organization to grow. "My label at Bridgestone was Mr Fix-It because I was always the guy willing to raise my hand and take on challenges others didn't want to," he recalls.
At the age of 34, he was sent to one of Bridgestone's highly unionized plants that was on its third closure notice. That didn't faze Mike, who was determined to get the 1,500-staffed plant working again. "It had no discipline, had lost a lot of its structure and had fallen victim to too much change and no leadership," he recounts. "We were able to turn that plant around in terms of actual plant production.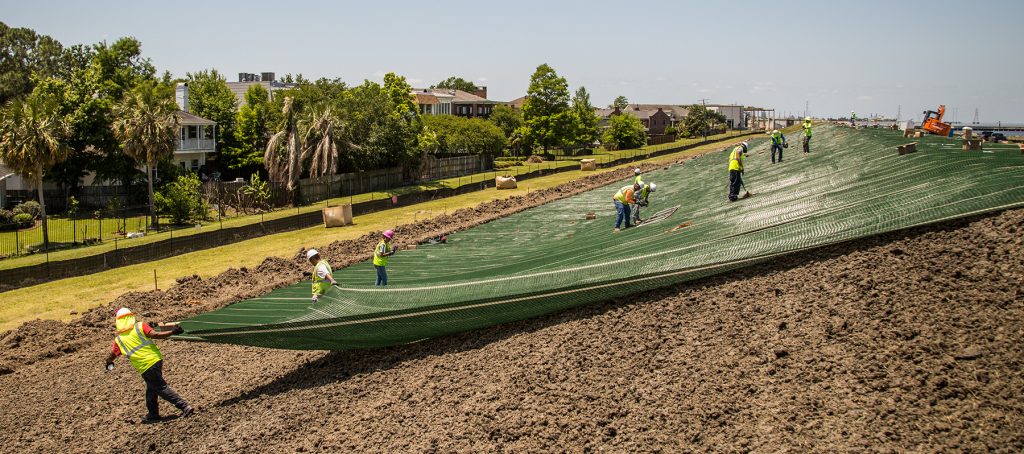 "My label at Bridgestone was Mr Fix-It because I was always the guy willing to raise my hand and take on challenges others didn't want to."
"I then tore the agricultural division out of the overall North American tire business to set up a separate entity that was built around the product line and product access where it was going in the market, as opposed to another set of lines on the order form. That was my first transformation."
Mike was drawn to Propex having worked with the company during his time with Bridgestone, and relished the challenge it presented. "The culture was very manufacturing-driven," he says. "We basically had a very complicated business with not a lot of scale.
"We had five separate businesses so a lot of restructuring had to happen, in addition to the typical things you would do to better position a company to help itself. The biggest transition was moving away from pure manufacturing into a market-centric business model. Overall, it was a pretty successful transformation. The culture has been redirected and we've got a single business unit that's very agile and very flexible."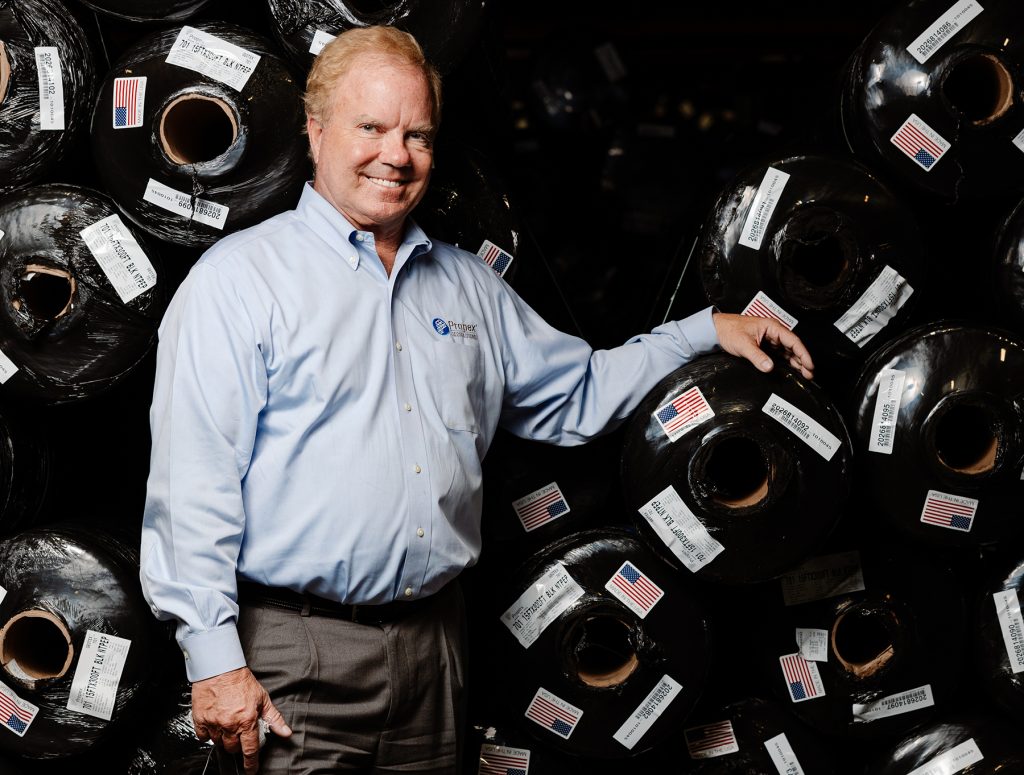 However, Mike is quick to share the credit for the company's turnaround with the whole team and its "collective wisdom". "I really have no issues with people taking some pride in accomplishing things, but let's not spend too much time on that – let's move on and be humble," he says.
"Right now, we're growing, we're stable. We've got a great balance sheet and the business is running very well. It's fun to watch, and the people are having fun doing their jobs, which I see as critical for anybody in leadership. There's a good culture here – the team is very tenacious and results-oriented. They were starving for success and now they're experiencing that success and getting rewarded for it, which has made the journey worthwhile."
Mike believes in empowering employees through problem-solving challenges so they build the aptitude and confidence to achieve more than they thought possible. "There is nothing more rewarding for me than seeing the confidence grow in the team," he shares. "I think people work harder knowing that their management cares."
To that end, he ensures every team member knows they're valued and appreciated, while understanding that they all need to work together to achieve their organizational goals. "We pay well and we reward our people – they like what they do," he says. "They like empowerment. They understand the whole process, they understand how they need each other, so the team membership is very strong."
According to Mike, this camaraderie means the team is more innovative, which is important for Propex to reach its goal of doubling sales in the next two years. "You can't cause bandwidth expansion if you don't empower people to make decisions," he points out. "I pride myself on being able to talk to anybody, top to bottom, in the organization about whatever they want to talk about. I get my power from the people of the organization. If you aren't talking to the people, the power you think you might have may purely be a figment of your imagination. You have to communicate."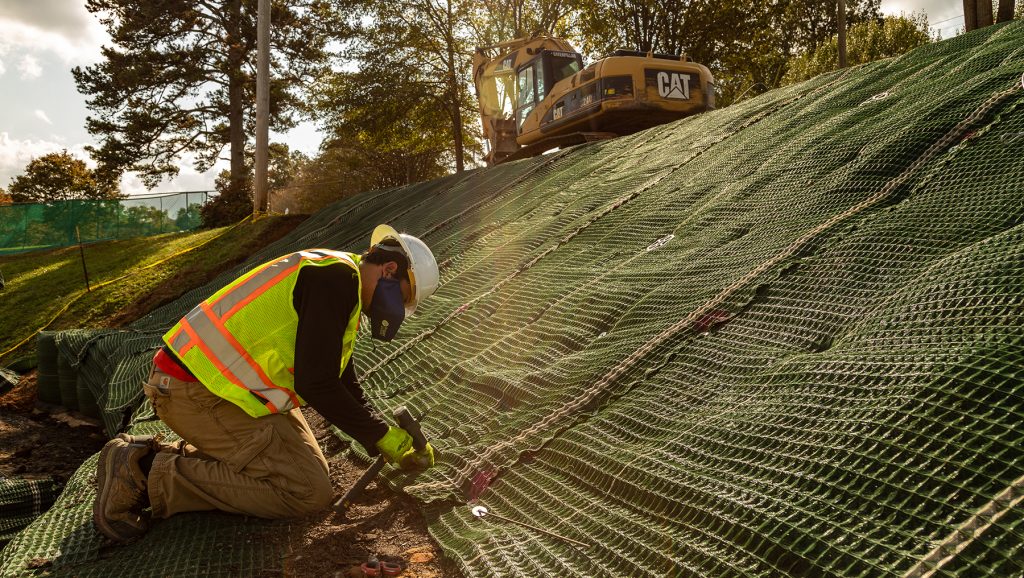 The company's shift away from the pure manufacturing of polypropylene products to focus instead on market access has been critical to its success, as have its strong commercial skills and relationships, according to Mike.
"In terms of supply chain itself, we've gone from three suppliers of raw materials to more than 20, and from all over the world. The supply chain has been invaluable to us. Every day we work on understanding how we can continue to improve those relationships," he says. "Other important relationships include partners like the US Army Corps of Engineers, which focuses on addressing consequences of climate change. And then there's our relationship with FEMA [Federal Emergency Management Agency], which is a big element of our access to market."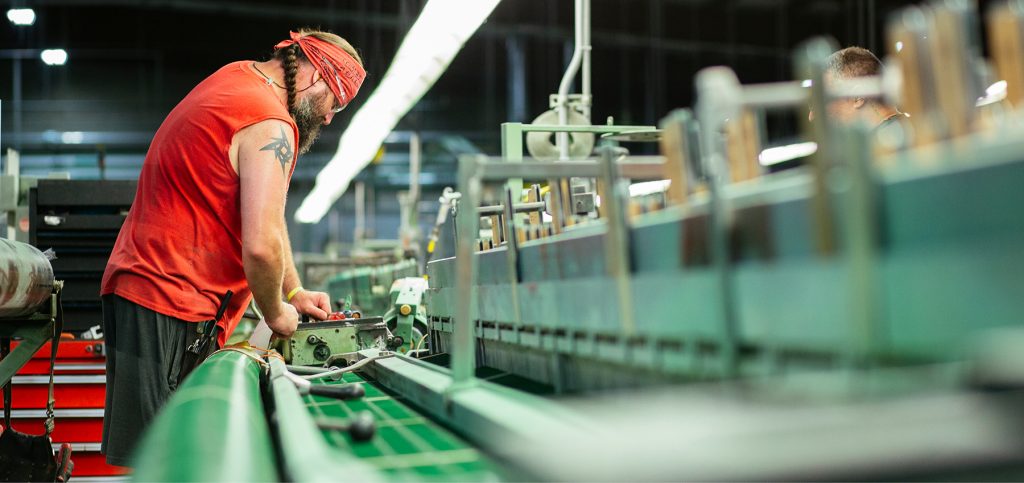 "There is nothing more rewarding for me than seeing the confidence grow in the team. I think people work harder knowing that their management cares."
Propex is focused on becoming more relevant to its customers through innovation, developing products with a continued emphasis on the latest technology, as well as value creation that is environmentally sustainable to ensure its carbon footprint remains low. "I'm a true believer in value creation that's sustainable," Mike reveals. "We have some unique technology here, and this is where the innovations come into play. For example, we've been able to take a waste product of oil refining and turn it to a positive, green-friendly solution."
With such breadth of experience, he certainly has plenty of valuable insights to share. Mike's advice to other leaders? "Stay humble, and have fun doing it. If you can't have fun doing it, you should probably look to do something else."