There's no place like home for Mikael Kruse Jensen. After a whirlwind decade with world-leading jewellery brand, Pandora, one that took him to Hong Kong, Australia, and most recently Germany (where he was the Managing Director of Northern/Central Europe), he's finally back in Denmark. Appointed CEO of Danish design firm BoConcept in August 2020, he couldn't have asked for a better role to bring him home. "It was just spot on," he tells The CEO Magazine.
You get the feeling he's still pinching himself at exactly how it has all fallen into place: having recently become a father, he found family ties were pulling him back to Scandinavia. "We were looking at coming home, so the timing was perfect," Mikael says. As was the job. "I love everything that has to do with interior design, so that was the starting point. The opportunity to work within an industry that you love, for a Danish brand with this heritage and an international footprint, that's the dream." The thriving local design scene was also an attraction for his architect wife.  
The move has also enabled him to take the next step in his career. "From Managing Director for some clusters in Pandora to now being the CEO was the natural progression," Mikael continues. "Industry, international footprint and CEO role, it ticked all the boxes."
Once we get people into the marketing funnel, then the likelihood of converting into a purchase is significantly higher than our competitors.
In BoConcept, Mikael is heading up a brand that has brought its signature Danish design aesthetic into homes around the world since the first furniture orders were filled by entrepreneurial cabinetmakers Jens Ærthøj and Tage Mølholm from their small factory in the early 1950s. Their business quickly grew from a manufacturer into a standalone retailer as word spread of the craftsmanship, quality materials, stylish functionality and simplicity of their products – everything that epitomises the country's much-admired design principles. 
Today, it is one of Denmark's most successful exports, with almost 300 stores in more than 60 countries, the majority operated through a franchise model, an area where Mikael brings much expertise from his time at the similarly structured Pandora. "Most franchisees have three to five stores and we support them across the board," he says. "We provide everything from marketing material and training material to a full textbook of how to do retail." Currently, its biggest markets from a franchise perspective are Germany, France and the UK. 
There are also the own-and-operate markets such as Japan, another country that has embraced the brand (its Aoyama, Tokyo address is the best performing BoConcept store in the world, Mikael explains). It's a framework that offers the best of both worlds. "The good thing about the mixture of own-and-operate and franchise is that we get to feel on our own skin what we are guiding and advising our franchisees," he continues. Behind the scenes, a 32,000-square-metre facility in Denmark provides the significant part of its production. "We have an entire value chain," he says.
FUNNEL VISION
Mikael says his time abroad provided an opportunity to view the company from a different angle. In doing so, what he saw was a business that has achieved global success, thanks to its ability to translate Danish design for an international audience. "Many furniture brands focus too heavily on a style of design that only Danes understand," he explains. "BoConcept is really good at taking our design heritage and allowing it to speak to a consumer in France, Japan, Korea or Australia. The other element where we are best in class is, without a doubt, our full interior design and styling service."
Every BoConcept shop floor is staffed by qualified interior designers and architects; a professional touch that, for Mikael, makes all the difference – and leads to over 90 per cent of its end-consumer transactions. "People can come in and we draw up the space that they want to style to help them achieve both the function and look they are after. Rather than have a single focus on one product, we deliver a solution. That's really where we see a huge difference."
Combined, this has created a powerful brand that knows how to convert sales leads into customers. "Once we get people into the marketing funnel, then the likelihood of converting into a purchase is significantly higher than our competitors," Mikael explains. But it's getting them there – and unlocking the potential that holds to take the business to another level – that is the opportunity the CEO is particularly excited about.
Design for Life
BoConcept grew up during the golden age of Danish furniture design, a mid-century movement that ran for three decades between 1945–1975 and whose principles of form and function still influence many current trends in interior styling.
Mikael says that while the name BoConcept is well known, the concept isn't. "I think there are a lot of people who see our stores as simply a furniture store. But once people set foot inside and understand how we are able to plan, style, customise and coordinate, they are converted." Tailored solutions that reflect each customer's personality and lifestyle is a pillar of the business: the size, colour, materials and components of up to 90 per cent of its designs can be customised. Plus, the service is one offered to everyone, irrespective of budget. "We also deliver and assemble it for you as well," grins the salesperson in Mikael.
It's a message that forms the basis of his vision in the role. "Together with our franchise partners, I want to reach as many consumers as possible and show them that it's not just a product that we deliver, but
a styling service," Mikael says.
PANDEMIC-PROOF
By anyone's standards, the middle of a global health pandemic isn't the easiest time to start a new role, especially one in the C-suite. "Forging relationships in a setting where you can't meet people is really tough," Mikael admits. But there have been some silver linings, especially how COVID-19 lockdowns have forced everyone in the company to unite their focus on the same audience. 
"Our stores were closing, so we had to ask how we could sell more, how we could do it better and how we could sell in a new way. This forced us to adopt an end-consumer, retail mindset." And  it's an approach that's here to stay. "Every time we have a conversation now, it's with a focus on the end consumer." 
Mikael emphasises how much this has compelled the company to make "a lot of right decisions for our franchisees and end consumer". "We all know that when you are based in headquarters, and you have a franchise business, it's not unusual for processes and priorities to slow down progress," he says. "Now, every single day, we communicate about what is actually happening instore and what we can do better tomorrow."
BoConcept is really good at taking our design heritage and allowing it to speak to a consumer in France or Japan or Korea or Australia.
Measures adopted in response to the pandemic have included the opening of two virtual stores – one in Lyon, France, and the other in Tokyo – which allows customers to picture themselves on the shop floor and see how its products look in a retail setting, rather than simply browsing an online catalogue.
"Our styling service can now also be accessed virtually," he says, which means customers can book online consultations with designers and use the meeting to show them around their home.
With much of the world's population confined in their home for long stretches of time over the past 12 months, business has boomed. "November 2020 was the best month in BoConcept's history," Mikael says.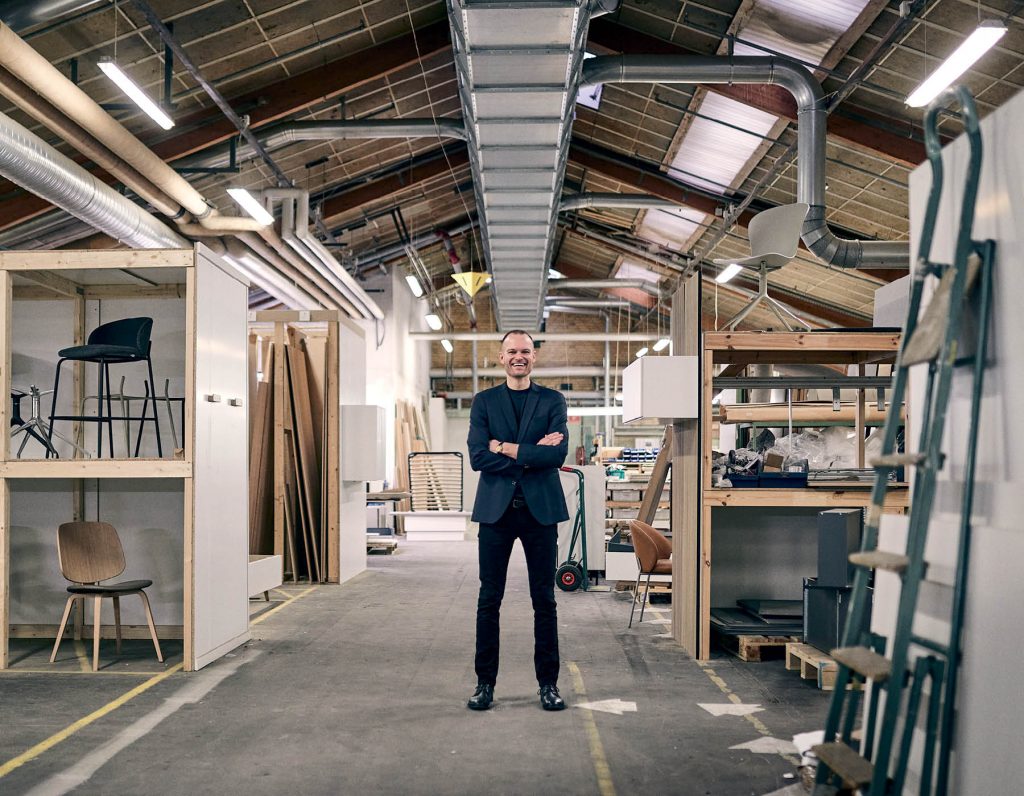 The home office is, understandably, one category witnessing an explosion in growth, but if there's one design principle that its customers are asking for above all else, it's multi-functionality. "People need to have an office in their home, but they don't necessarily want it to look like an office," Mikael explains. "They say, 'I want my home to be multi-functional, but I still want it to look good.' Most people have space limitations and they need creative solutions. That's where our interior design advice gives us an advantage."
A MOVING TARGET
There is one particular industry pitfall Mikael is keen to avoid: "I see so many retailers get caught up in internal battles and they forget the end consumer, particularly in the franchise business when you focus on what a franchisee would think about the product, the colour or the price," he says. "But that's not really what it's about." Instead, he believes that, whether a store is franchised or owner-operated, it's about what the end consumer thinks.
But who exactly is this end consumer for BoConcept? "I'm always very careful about attributing certain characteristics to our target audience," Mikael explains. "People are so multifaceted today and it's easy to forget that they often aspire to be something other than what they see in the mirror." He does, however, acknowledge that, until now, the company has been very narrow in its focus. "There has been a tendency to concentrate on the more affluent segment of the market." 
And, while it's a customer base he doesn't want to lose, he believes that the appeal of both its product range and styling advice has untapped potential with another audience, which Mikael calls "the post-IKEA generation". "The day someone has an aspiration to not shop purely at IKEA, we should pick them up," he explains. "We haven't done this in the past."
SKETCHING SUCCESS
Six months into the role, Mikael says his perspective on what has contributed to BoConcept's success over the decades is still that of an outsider. "From what I have seen, I think the key to the company's growth is deeply rooted in its foundations as a manufacturer. We are not just proud designers, we are also proud manufacturers." There's also a history of "getting things right", as he phrases it. "It's evident today in the way we work internally and externally, with our suppliers." 
We are not just proud designers, we are also proud manufacturers.
Another of the company's strengths has been how it has evolved with the industry. "I think especially the move to become a retailer," Mikael says. "From being wholesaler to establishing a franchise system and then a standalone retailer, we have taken more and more of the value chain to better understand the end consumer." There are also the "endless opportunities" that product coordination and customisation bring. "This has been key to the success of BoConcept." 
Apart from navigating the impact of the coronavirus, Mikael says that looking forward, his initial focus in the role is centred upon futureproofing the business as a retailer. And, a significant aspect of this is digital, an area where he says the company hasn't traditionally excelled. "We have been used to delivering through an offline, bricks-and-mortar set-up, which we need to change," he says. His goal is to ensure that consumers have an identical experience no matter the channel.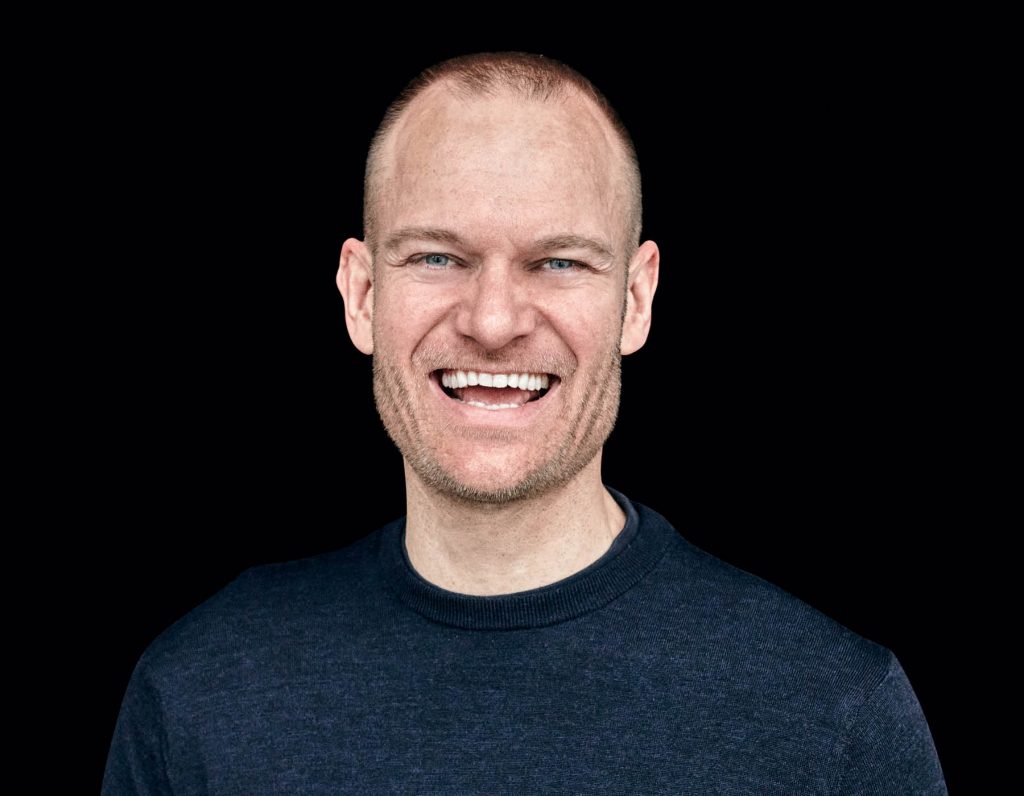 But one term he won't be using to describe his strategy is omnichannel. "Virtual selling involves marketing as well as ecommerce," Mikael says. "We need to offer a platform that is not just a trading platform but also services the journey that a consumer is on." He subscribes to the theory of harmonised retail, or a sense of brand awareness no matter the access point to it. 
"My vision is, together with our franchise partners, to communicate the BoConcept concept to many more people," Mikael explains. "Because what we have, we can build on." He sees the future as full of potential. "We turn spaces into extraordinary places for the end consumer. I want to do that for many more people."  
Spotlight on Sustainability
"At BoConcept, we care about the impact we have on the environment and are committed to driving a sustainable business," Mikael explains. The company has been a member of the UN Global Compact since 2009 and also employs the services of an external corporate social responsibility consultant to ensure its sustainability vision and guidelines are in line with the UN Sustainable Development Goals. Its latest three-year sustainability road map is set to be launched by April 2021.
"We continuously strive to make environmental improvements in the production of our products as well as the logistical processes involved in delivering BoConcept products to consumers," he continues. "In addition, our high-quality products and timeless designs are crafted for longevity; BoConcept products will be enjoyed year after year in consumers' homes."
He explains that the company takes care to select suppliers that share its commitment to high-quality designs and to take responsibility for people and the environment. Mikael adds that the BoConcept production facility in Olgod, Denmark, is powered solely by renewable energy. "All wood used in the production of our products is Forestry Stewardship Council certified and all unused wood in the production process is recycled."