Turning the clock back to 2019, before the pandemic cast its sinister shadow across the world, the idea that Indonesian telecommunications company Moratelindo would have adopted an online working environment in just three years' time would have been unfathomable, according to CTO Michael McPhail. But that is exactly what it has done.
In 2019, when The CEO Magazine last caught up with Michael, he was overseeing the rollout of Indonesia's digital infrastructure – a mammoth task in itself. However, even then, Moratelindo still had some way to go on its own digital transformation.
With the company spread across three main offices in Jakarta, a city notorious for its traffic congestion, Michael had recognised the need to introduce video conferencing between the teams and with some of its customers. "If you were going for a customer meeting, it could take you anything up to an hour-and-a-half to get there, and an hour-and-a-half to get back, which is not effective at all," he says.
As a result, the company had already devised some video conferencing solutions for some of its bigger customers as well as its own teams before COVID-19 burst onto the scene, even though face-to-face meetings were preferred.
"That was more on a room conferencing scale as opposed to one-to-one or one-to-many on the screen," he explains. "To get the organisation to adopt video conferencing was quite a challenge initially. But people have adapted quite quickly."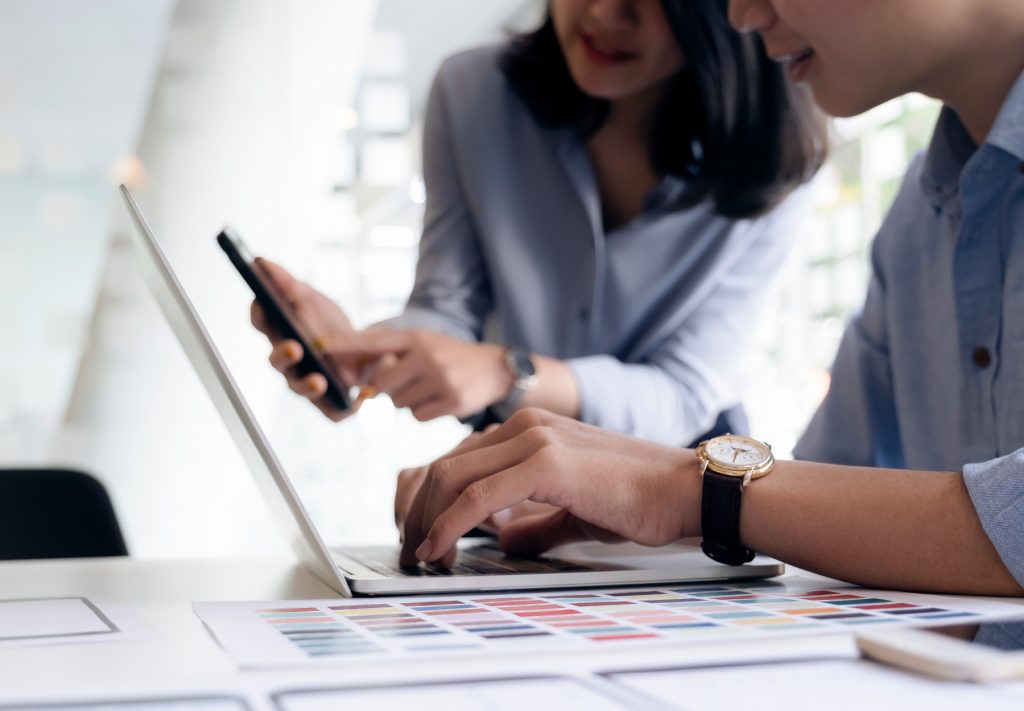 "My door is always open. I'm not one of those guys that dictate to people what I think should or should not happen."
Shifting away from the use of paper within the office was also a hefty undertaking for Michael. "Because of regulatory and banking issues, there was a requirement to have everything signed on paper," he shares. "So to resolve this issue we implemented a few workarounds so that the process prior to the final sign-off could be online for internal approval and then the actual physical document would be signed by the person in charge."
A Digital Tranformation
The company made this transition seamless by creating its own online apps, developed in-house, which enabled its teams to check in daily and confirm their health status. "We got that up and running very quickly," he says. "We also developed an online documentation approval application to allow for internal online documentation circulars, which we've moved to almost 100 per cent. As I mentioned, some documents still require a physical signature and that's more regulatory related so we do all the internal approvals online and then the respective management team member will sign off at the end."
Minimising the paper trail has been further simplified by the Indonesian regulator's decision to approve the launch of software solutions such as PrivyID and DocuSign in the market, which the company is in the process of incorporating into its application.
---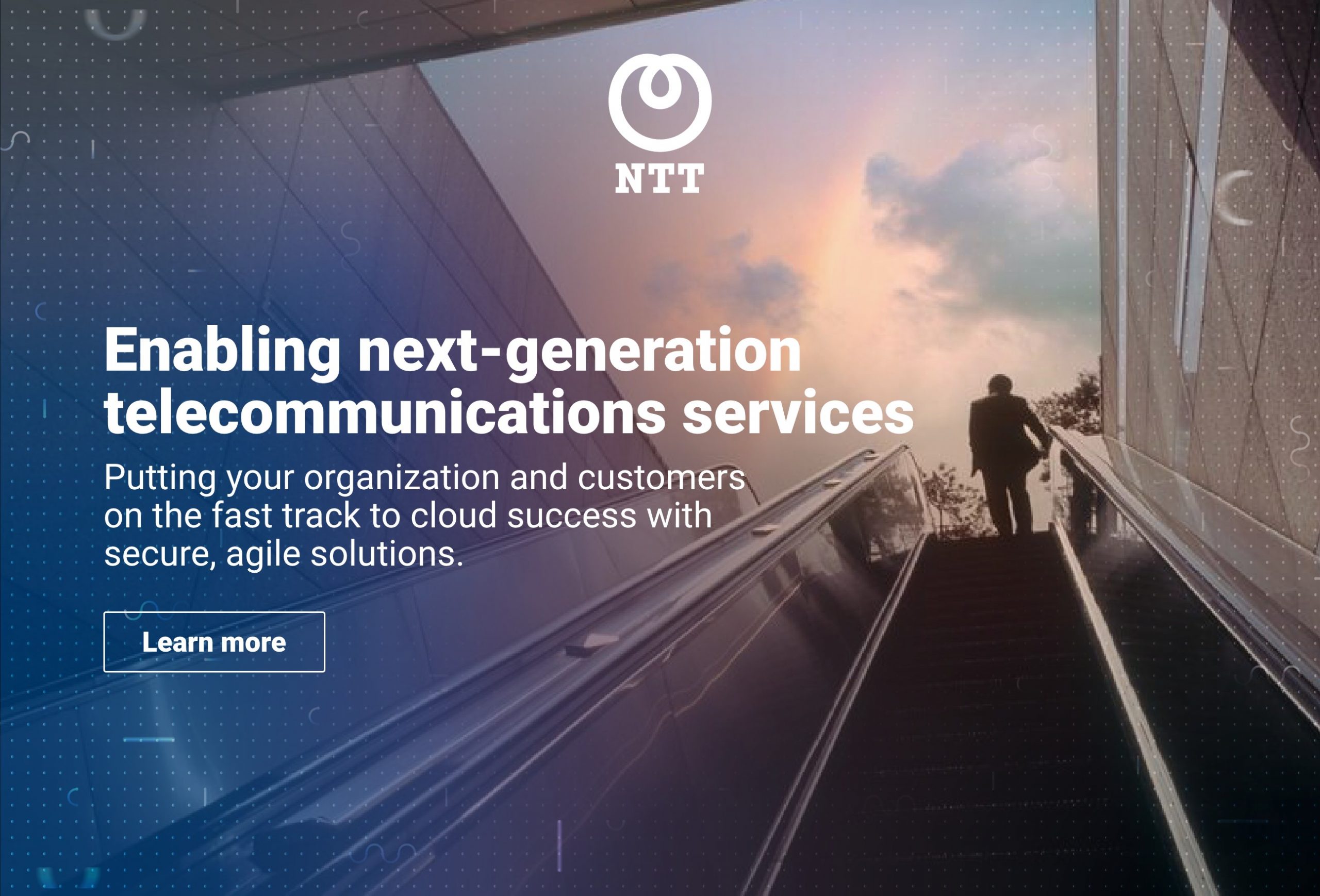 "We are honoured to have been tasked to lead Moratelindo critical projects on technology innovations with effective digital transformation solutions. We helped Moratelindo to implement Cisco technologies to digitally connect 440 cities in more than 30 provinces in Indonesia." – Jimmy Theddy, Head of Sales, Telco NTT Indonesia Technology
---
Advertisement
"The biggest challenge, I think, was moving into this online working environment," Michael says. "Thinking of the activities that we are doing online now, the discussions we are having online, and the agreements we're reaching online, it is quite incredible. But for that to happen even three years ago would've been impossible."
With telecommunications being seen as an essential service in Indonesia, the company was swiftly able to transition to a hybrid 50–50 working arrangement when the pandemic struck, which moved to 25–75 skewed towards home working when the number of COVID-19 cases rose significantly last year. "I always came to the office throughout the whole period but at that point, I started to work from home as well because it was getting too risky."
---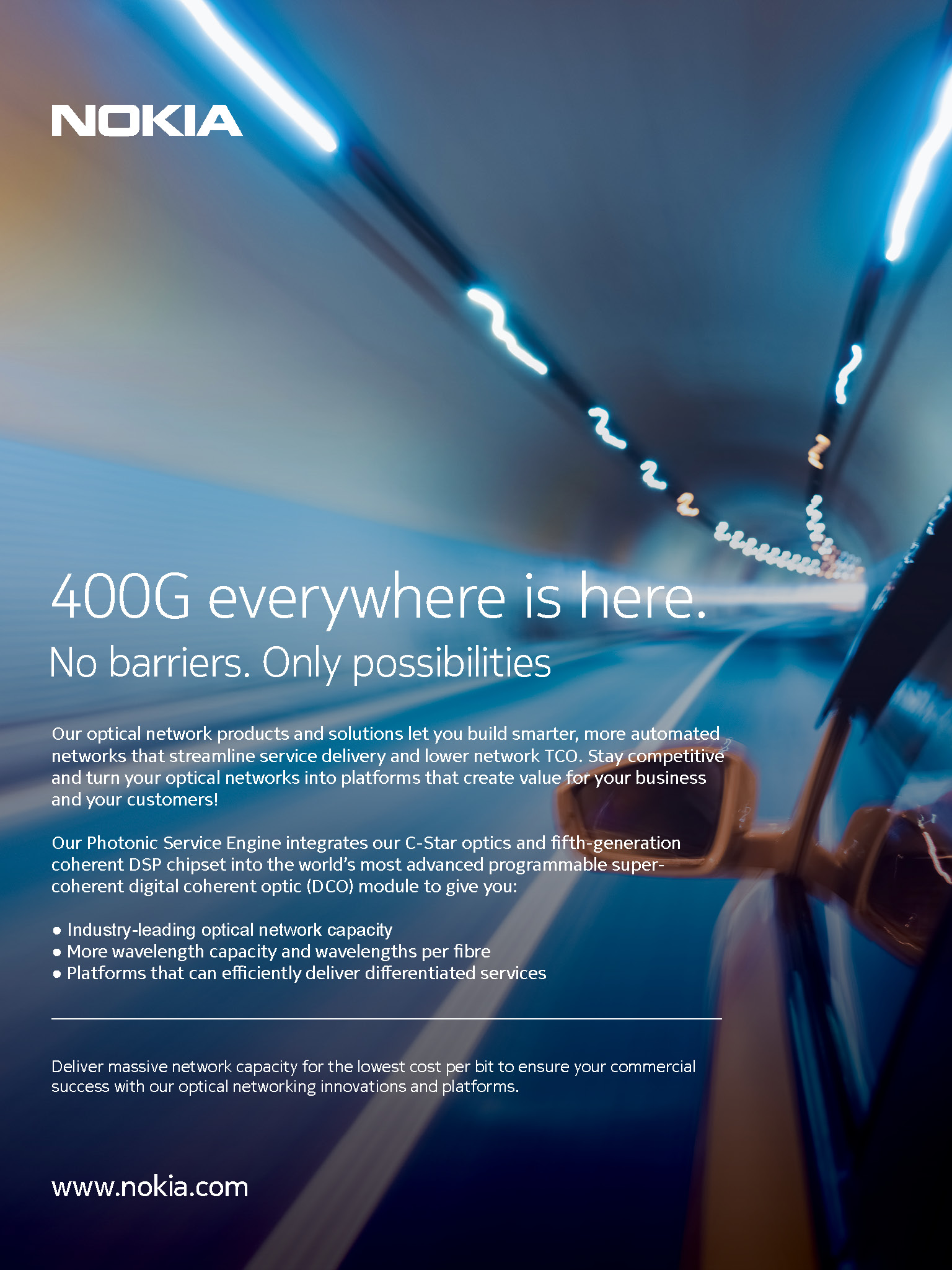 "We're delighted to work with Mora Telematika Indonesia. With PSE-Vs coherent capabilities, Nokia enables spectrally efficient transport to accommodate traffic growth, driven by new data centres and future subsea cables." – Vito Di Maria, Vice President, Head of Optical Networks APJ and India, Nokia
---
Advertisement
The digitalisation of the retail business has been a particular focus, according to Michael. "How do we actually digitalise the end-to-end customer onboarding process?" he ponders. "At the moment we are probably more focused on internal sales and customer support but moving forward we want to make sure we have the full end-to-end life cycle process together with our customers.
"We're really starting to shift, change and develop to achieve this goal. We've invested a lot of time on development, how we integrate and interface with our customers, particularly around sales. It is important how the sales team communicate with our customers and we've been looking at ways to provide them with all the necessary information so that they can feedback any queries immediately."
Pandemic Reshuffle
The push to take Moratelindo into the future meant it was well-positioned for the disruption that the pandemic delivered. "I'm a great advocate for digital transformation and I had been pushing it in the organisation anyway, so when it came to the crunch amid COVID-19 we could move and adapt quite quickly," Michael confirms. "We had the foundations in place so when it came to the final push adoption was straightforward."
While this accelerated transformation was a silver lining of the pandemic, he admits the enterprise side of Moratelindo's business came under pressure as companies moved to remote working and were forced to ditch existing digital infrastructure arrangements.
"We're still running at double-digit growth from a company perspective and that's exceeding the performance of the market."
With funding difficult to access during this time, the company took the opportunity to review its operational costs. Rather than drastically reduce the overall number of people in the organisation, management instead became "quite strict about team assignment", he says. "We went through a reshuffle to repurpose people in the organisation to make sure they were focused on the right areas that would have the largest impact for the business.
"In addition, we looked at all our operational costs, especially third-party costs, to optimise as much as possible and, when necessary, terminate services. In terms of discretionary spending, we started to focus on CaPex investments that would give us a quick turnaround, so we stopped looking at long-term investments, unless these were for new customer connections, which gave a direct revenue impact, or spending of a critical nature necessary to be able to maintain the network capacity."
An Open Door
When creating change on such a scale within an organisation, Michael believes collaboration is key both internally and together with partners. "Personally, I encourage other opinions from the team," he says. "My door is always open. I'm not one of those guys that dictate to people what I think should or should not happen. In fact, I generally ask for input and at times where I thought we would take a particular direction, in a number of cases, we have taken a different approach."
Instilling this sense of collaboration in his team members is a priority for Michael, as is giving them the freedom to test out ideas or spending time with them workshopping ideas that may have a few problems. He also takes time to observe how his team members work together, resisting the temptation to jump in.
"If it's really important or becoming serious, of course I'll get involved to support, especially when it is critical. But in most cases, I will observe to watch people's responses and behaviour," he says. And if it's not moving forward, he will give a "little prompt and push" to boost confidence and achieve the result.
---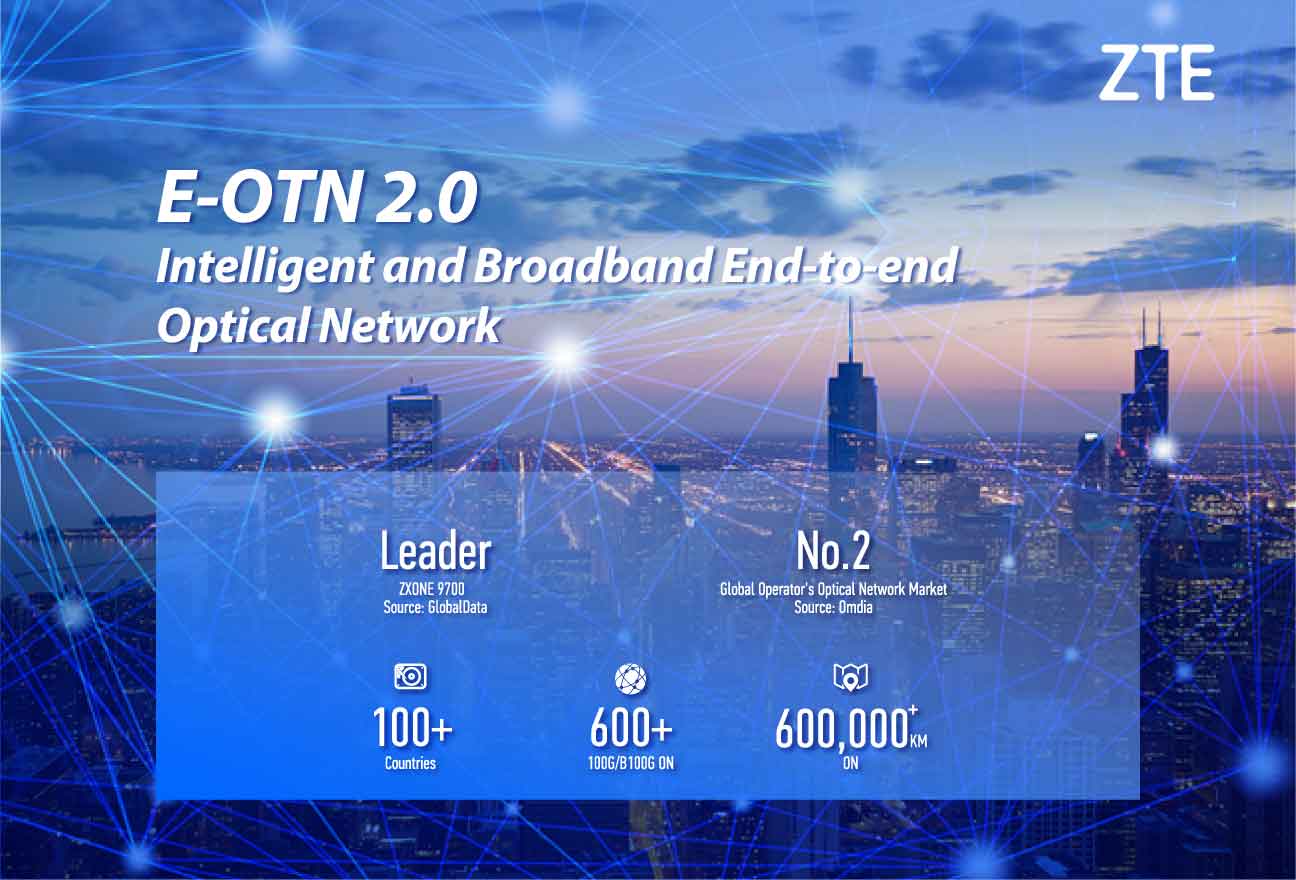 "Bringing 36 years of experience into the ICT industry and continuing to innovate in end-to-end technology, ZTE supports Mora Telematika in the network access area, providing competitive products and services to its customers." – Richard Liang, President Director, ZTE Indonesia
---
Advertisement
"I like to build and develop people so they can make decisions for themselves and then support if requested or in the odd case when things don't go according to plan," he reveals. In that event, he'll spend time with the team to establish what happened and work out how to improve the next time. "When required, I lead at the front but I also like to support and push from behind."
The Competitive Edge
When it comes to the competition, Michael is confident that Moratelindo stands out for several reasons. "We're very much a hands-on organisation," he stresses. "We have an in-house model and generally do not outsource unless we have skill gaps, then we work closely together with our partners.
"For example, from a technology perspective, we manage all the activities internally from network design, our network deployment, configuration management and ongoing network operations, including capacity management of the network, which is a huge task by itself due the company's accelerating growth."
Even when it comes down to deploying new locations, Moratelindo does the hard graft itself, buying all the necessary equipment and materials, and then managing the deployment internally. "By taking this approach, it allows us to maintain a level of quality, which sets us apart from our competitors," Michael explains.
---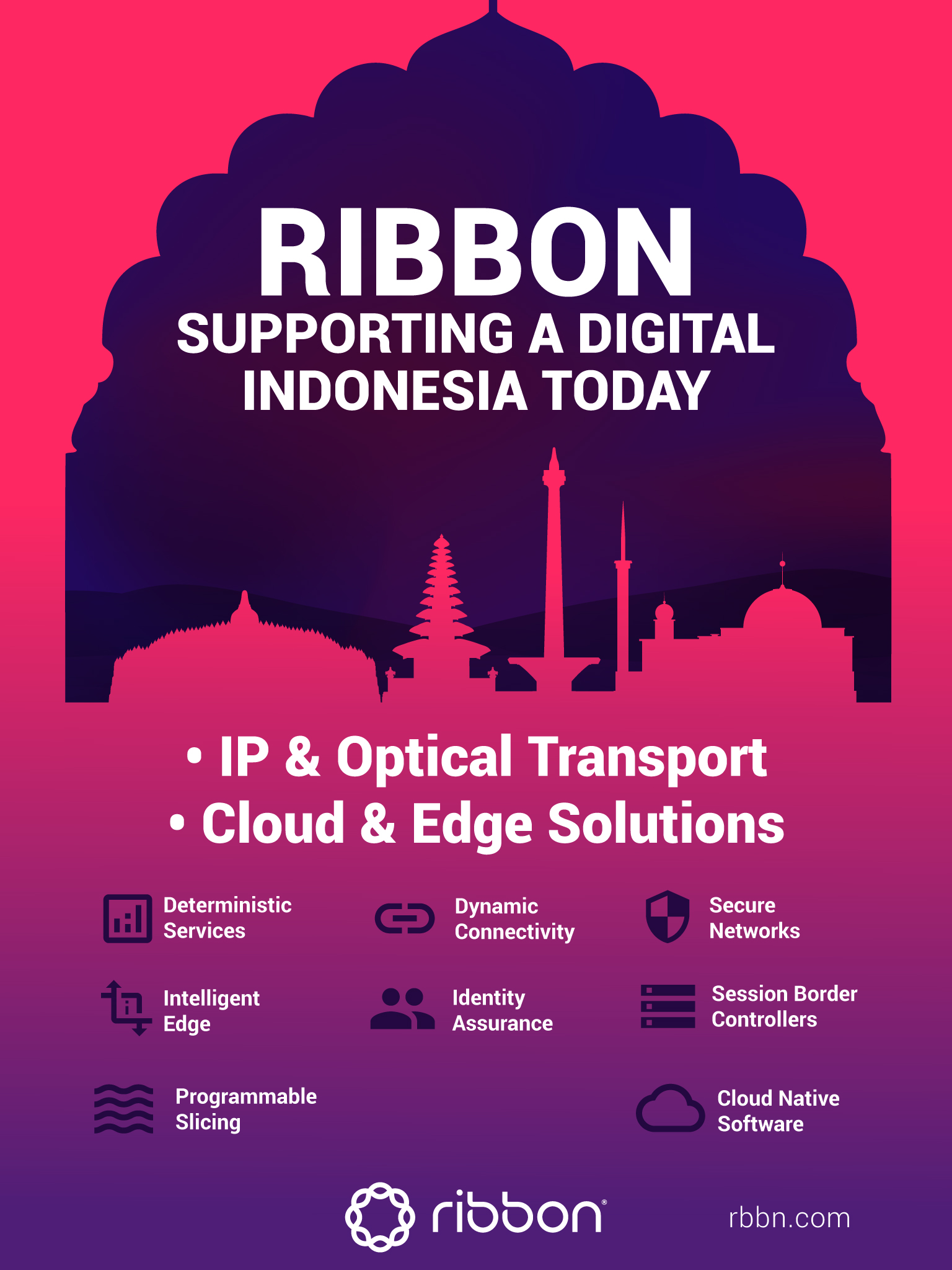 "Working with a leader like Moratelindo is both a compelling experience and an opportunity for us at Ribbon to constantly raise the bar on what we provide to the company. We look forward to continued growth together." – Mickey Wilf, Managing Director ASEAN and Africa, Ribbon
---
Advertisement
"More importantly, it also gives us pricepoint advantage over the competition because we know for a fact that our cost to deliver in capacity, or our cost to deliver in terms of fibre infrastructure, is significantly cheaper than the competition. So that puts us in a strong position to challenge in the market."
On top of that, it gives the company a much faster turnaround and accelerates decision-making, meaning it can resolve issues swiftly and innovate ahead of the pack. These combined advantages mean that, even through the turbulence of the past couple of years, Moratelindo has held strong where others have wavered. "Although we've had to tighten our belts a little bit, we've actually managed to keep quite steady," he adds. "We haven't gone stagnant, we're growing, and we're outperforming the market."
Growth and Demand
Indeed the company has continued growing as its wholesale and retail businesses have boomed. "We've seen huge growth," he reveals. "We're still running at double-digit growth from a company perspective and that's exceeding the performance of the market."
Michael predicts that the world will now start learning how to live with COVID-19 and will adopt some level of normality; however, the shift to remote working will remain. That is certainly the case for Moratelindo as it once again prioritises the development of its retail market with an aggressive expansion planned in its fibre-to-home business over the next two-to-three years.
---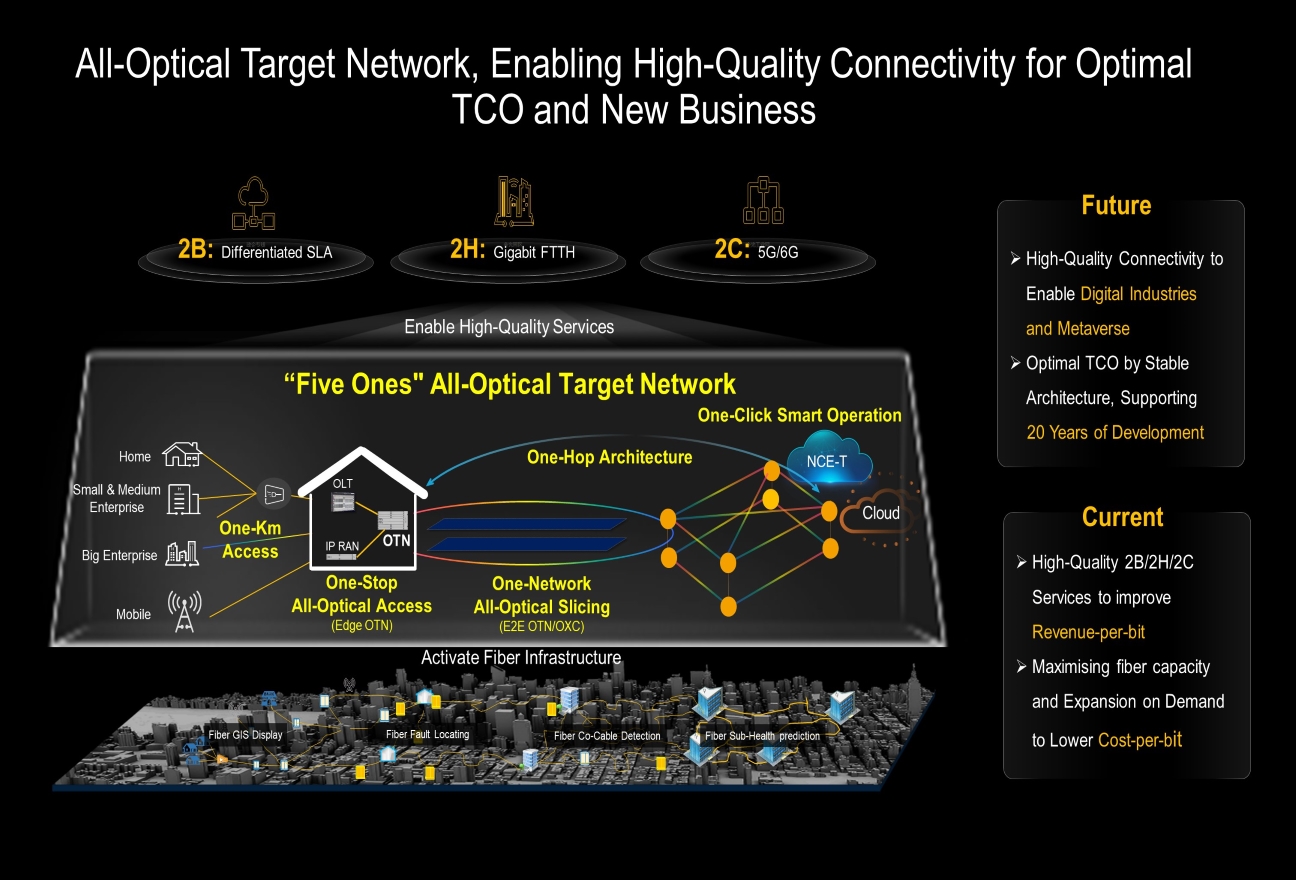 "We're building an all-optical network with ultra-high bandwidth and ultra-low latency, which is the foundation of Indonesia's digital economy. E2E OTN+OXC, AirPON and Mesh wi-fi are used to provide high-quality optical connections for thousands of customers." – Alex Xing, CTO, Huawei Indonesia
---
Advertisement
"We will continue to see that segment of our business grow with demand increasing," he says. "We're also starting to see a recovery in the enterprise market. It was flat for about a year but now it's starting to grow again and this will also be a priority for our company moving forward."
With the market recovery, the company is once again shifting into high gear with aggressive plans for the future. "We're starting to push a number of projects to strengthen and expand our network," Michael shares. "With our internal realignment and the increase in efficiency and output due to our new digital framework, we are ready to accelerate the company's growth to the next level."