When it comes to premium vehicles, "You can't just ramp up the production and lower the costs for the trucks to boost the sales volume by themselves," laughs Volvo Trucks China President Michael Dong.
On top of quality and safety, Michael says its 'By People, For People' design philosophy as well as highly efficient core technologies and solutions to the customer usage life cycle are also highly relevant to high-end trucks. He believes these will allow Volvo Trucks to lead the way in high-efficiency and high-calibre industry development.
Last year, the launch of its world-class new product range in China represented the company's efforts to start a new era for the country's logistics development. The new platform of trucks feature the latest electronic architecture with built-in over-the-air update capability and I-Save fuel-saving technology, allowing fuel savings of up to 10 per cent compared to the previous generation of Volvo Trucks, which were already among the best in class in the market. An Uptime Center was also established in its Beijing head office to monitor and support those connected trucks remotely for pre-emptive assistance to truck drivers.
"Given that internal combustion engines will still dominate commercial vehicles in the coming decade, we have set a goal for every coming year to reduce fuel consumption, which will be achieved by such upgrades as the design philosophy of core products, remote technologies and relevant software," Michael tells The CEO Magazine.
"Besides cost reductions, for a higher customer operational efficiency we will also offer a series of solutions across the customer usage life cycle, ranging from connected uptime services, new business model innovations and fleet management solutions. All these efforts will also help drive the industry to develop more efficiently.
"We are not yet a mass-production truck player in China. We don't just sell sheet metals and provide the traditional after-sales services in China. We don't sell our products like that. We try to sell every truck with a solution package, with a commitment to the customer over the medium- and long-term.
"Volvo Trucks already leads the way when it comes to fuel efficiency and cost-effectiveness, but we are now bolstering our offering with more services that give more value to our customers.
"Our approach with the customer is that it's not just a one-time transaction – we stay with them and help them improve their business."
"Our approach with the customer is that it's not just a one-time transaction – we stay with them and help them improve their business; manage and improve their fleet; improve the utilisation rate and fill rate; and minimise the downtime so that they get a more efficient business." 
When Michael first came on board, he was perplexed by the cost of logistics in China compared to the rest of the world. "The logistics efficiency in China is very low," he explains. "In China, the logistics cost makes up roughly 15 per cent of the Chinese total gross domestic product (GDP), which is quite a large chunk of the GDP. 
"In Europe and the US, that number goes roughly around eight per cent or less, so China is almost double that. And the interesting thing is that China has cheaper trucks, cheap labour and relatively cheap fuel – everything is cheaper. So how can logistics be so expensive?
"The answer is simple: it's the way the trucks are managed and utilised, and the way the supply chain is done. So, the prospect of heading the China business for Volvo Trucks was very exciting because there was an opportunity to improve the efficiency of logistics in the country and, by extension, improve China's GDP."
Michael adds, "Think of logistics in GDP and 'hidden heroes' – hardworking truck drivers across China's road maps – might come to mind. According to data from China's Ministry of Transport in 2020, 17.28 million truck drivers are responsible for 74 per cent of the total freight transport. That means every aspect of our lives is highly dependent on truck drivers.
"Recently, we have also driven a campaign positioning truck drivers as heroes. Why? Two years ago when the pandemic started, everybody was saying that the doctors and the nurses were the only heroes. But while we were all sitting cosy and safe in our homes, the drivers were out delivering the goods and the food. Without them, we'd have been short of everything and the economy would have come to a grinding halt."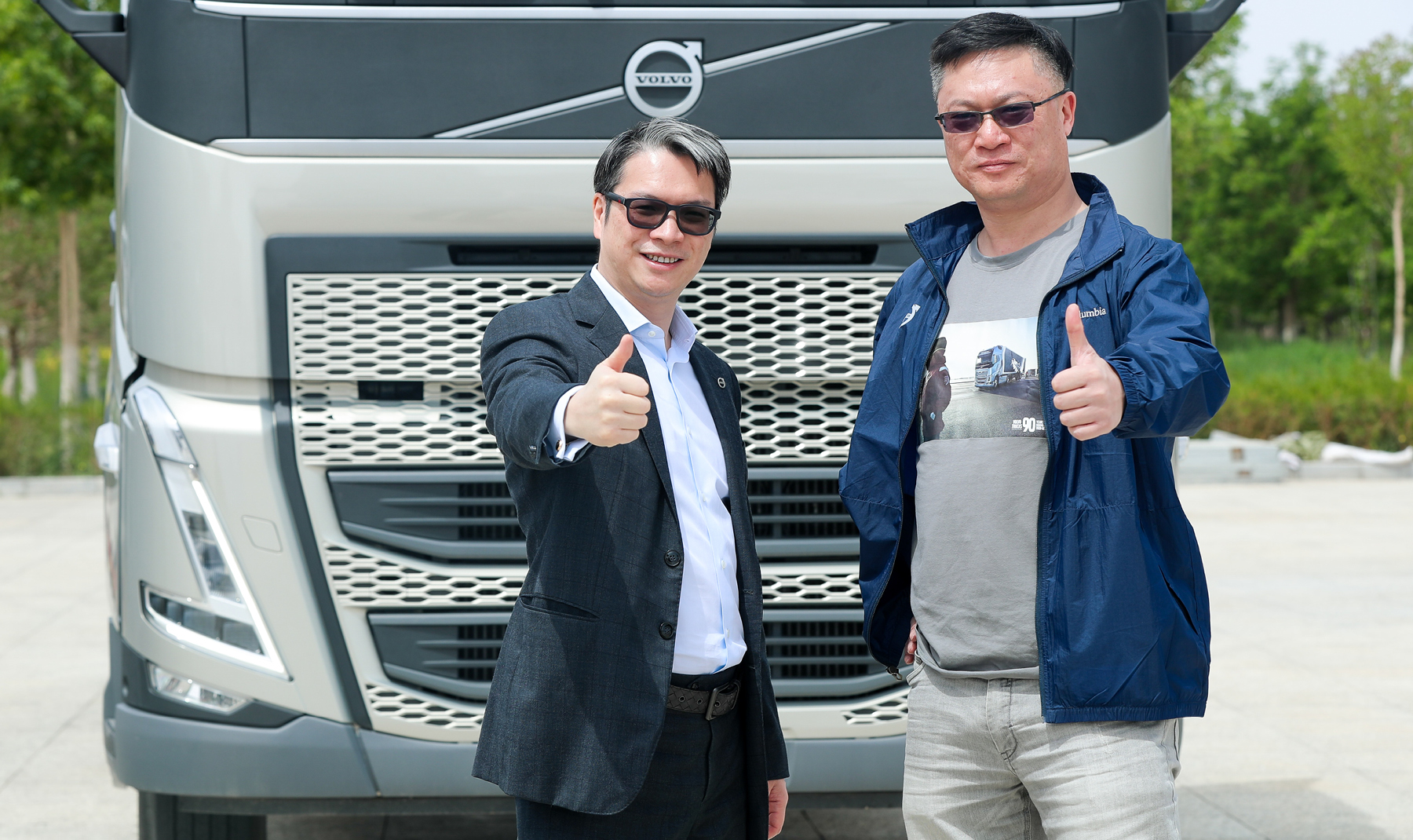 "We own the import premium tractor segment with more than 50 per cent of the market share."
As part of its corporate social responsibility endeavours, Volvo Trucks has implemented a program to support the families of drivers in China and encourage a change in perception of the occupation because it believes truck drivers demand more respect and caring from society.
The company's Volvo Trucks Women Drivers Empowerment Program will also be launched this year. The program will cover drivers' training, efficient operations management and exchanges of best practices. It aims to promote not only new drivers, who are becoming short in the industry, but also specifically target female drivers, who can contribute even more in safer and more fuel-efficient driving than their male counterparts.
"We own the import premium tractor segment with more than 50 per cent of the market share. Meaning that for every two European-brand tractors that are imported in China, at least one is branded Volvo," Michael shares proudly.
"In China, we are fully committed to a sustainable development road map with continuous fuel reduction from our diesel trucks, and with a plan to introduce our new-energy vehicle product range based on market requirements. We are already leading in Europe with 42 per cent market share in electromobility and 48 per cent in North America in 2021. In due time, we will bring our best offerings to China as well."
With Volvo Trucks – led by its forward-thinking President – pushing the boundaries of what's possible while also honouring those at the grassroots level, there is no stopping its growth in China.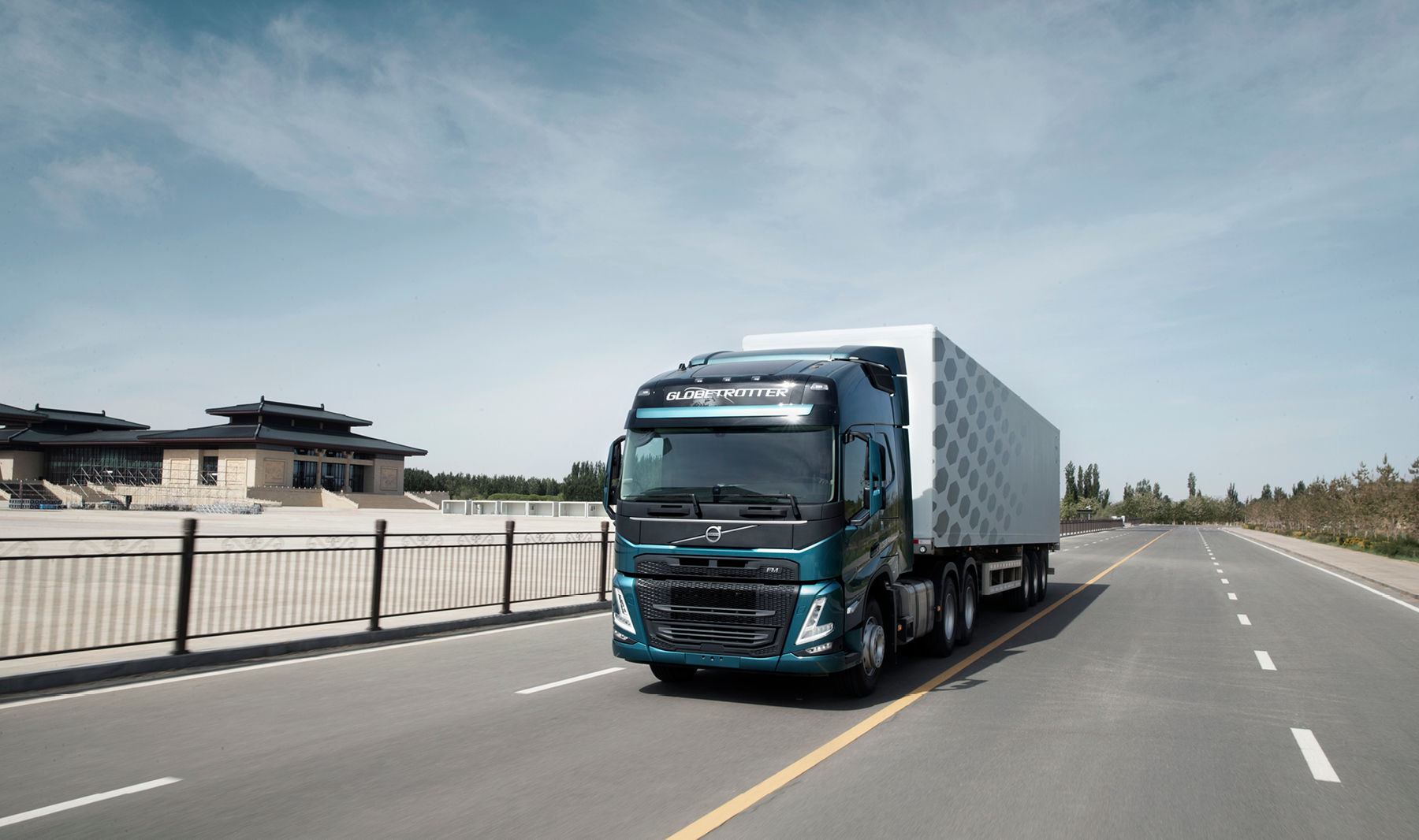 Clever Advertising
In 2013, famous actor and martial arts expert Jean-Claude Van Damme held the splits between two reversing Volvo trucks to show the Volvo Dynamic Steering feature in action.