Mark Duebner knows that it's the rare person who gets excited about the airport experience. "For a long time, getting to the airport, parking, checking in a bag and going through security have all been seen as things you have to endure if you want to travel," he explains to The CEO Magazine. "Air travel can be stressful. It's your penance for arriving at your vacation destination."
But the Director of Aviation for the City of Dallas, which owns and operates Dallas Love Field Airport, also knows that it doesn't have to be like that. "The industry, so the airports as well as the airlines, is starting to wake up to the fact that we could be as pleasant a part of that journey as arriving at your destination," he says.
Located just 11 kilometres from downtown Dallas, Love Field is the country's busiest medium-hub airport (defined by Cornell Law School as "a commercial service airport that has at least 0.25 per cent but less than one per cent of the passenger boardings") with more than 15 million journeys per year.
Mark, who obtained a bachelor degree from the University of Texas and a Master of Professional Administration from University of North Texas, has been working for the City of Dallas since 1995 and was appointed to his current role in 2011. Along with Dallas Love Field Airport, he also oversees two of the city's other aviation facilities, Dallas Executive Airport (a general aviation airport) and the Dallas Vertiport.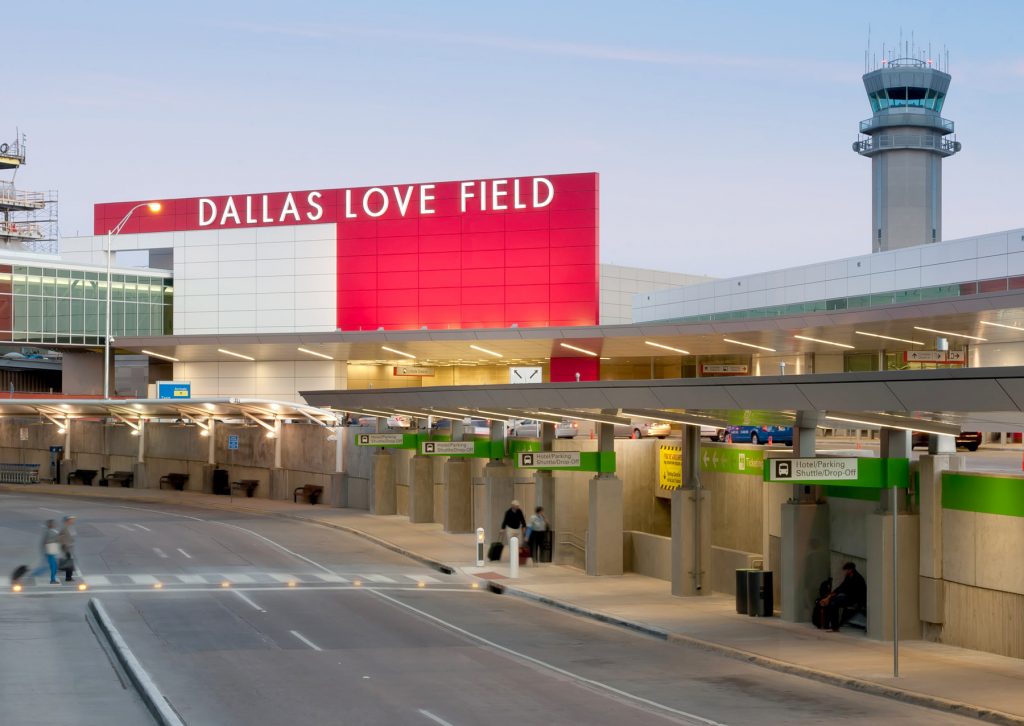 Being able to generate non-airline revenue is a really critical part of our business.
Despite the challenges of the COVID-19 pandemic, he says it's the continuing evolution of the airport experience that keeps him motivated in the role. "We're always striving to be better and more efficient, to recognise trends and be ahead of them, to improve ease and convenience," he says. As it stands, the journey through an airport is "a series of individual segments that aren't very well connected", he admits. "When you break it down, you are interacting with different entities along the way."
From the mode of transport to get to the airport, to the garage, to the check-in counter, the security checkpoint, even the food and drink concession at the gate, he believes there is great potential to "smooth the transition from one segment to the next". That's why he's striving for improved communication to completely reimagine the experience.
"Say you took a ride-share to the airport and when you got in, they would already know your flight details and whether or not you needed to check a bag, and would drop you at the most convenient door accordingly," he says. "Likewise, if we know you're through screening and that you're a coffee drinker, we could send you a notification that tells you which Starbucks close to your gate has the shortest queues."
Relaxed, rather than anxious, passengers are a win–win for all stakeholders. "If you don't view travel through an airport as something to be endured, then you're more likely to do it more often," he points out. Plus, happy, relaxed people tend to spend more when they are there. "At the bottom line, being able to generate non-airline revenue is a really critical part of our business."
Mark says airports fall into a grey area as "a public entity that is required to operate as a business". "A lot of times there's this misconception that airports charge whatever they can to try and get as much money out of our customers," he explains. "But we really do try to right-size the prices for parking, for a bottle of water and so on, so that the airport can generate enough revenue to maintain its operations and make the experience as pleasurable as possible."
And along with working towards a better overall experience, he believes airports across the nation "are waking up to the fact that you have to provide different options to different travellers".
"There's no one-size-fits-all. Airports have come a long way in giving you a choice so you feel like you're getting good value for the dollars you spend on your trip," he says, and Love Field is no exception. "We're providing all of our customers with enough options so that they can select the one that fits them and their budget best."