United Road, headquartered in Plymouth, Michigan, has a vast network of trucks operating coast to coast every day hauling vehicles across the US and Canada. With so many huge vehicles moving around at once, small inefficiencies can add up to big increases in costs. So whenever one of the company's trucks is cruising along a highway to deliver its load of cars, a smart onboard device constantly scans the traffic for up to 500 miles ahead to determine the driver's optimum speed.
"It adjusts the speed of the truck so that we can maximize fuel mileage," President and CEO Mark Anderson tells The CEO Magazine. "The drivers don't have to hurry just to be stuck in a traffic jam, or have to wait because there's a line at the dealership or something like that."
This innovation comes from a key partner of United Road called Traxen, and is just one example of how collaboration helps ensure the company thrives despite the numerous challenges associated with hauling goods that are heavy, valuable and vulnerable to aesthetic damage.
"It's a tough industry. It's not for wimps. We ask so much more from our car haulers as compared to other professional drivers," Mark says. "It's really important to recognize them because they are athletes – they're finding the cars, loading them, strapping down those tires and, at the same time, they are customer service representatives.
"They're engineers with geospatial skills, and can load and unload these trucks in different configurations. It's amazing what they do, not to mention driving an 80,000-pound rig that is 90 feet long."
Alliance for growth
Another partnership the company has which helps its drivers work efficiently is with a firm called Uptake, which supplies machine learning technology for trucks to help prevent breakdowns. The technology is what Mark describes as a "driver satisfier" and a "revenue producer". "The software takes all of the various readings from the truck's engine and cab to predict a breakdown," he explains.
Before Uptake and Traxen approached United Road, Mark admits he hadn't even heard of either company. "Now, I don't know what I would do without them."
A common key element of many of the company's best partnerships is technological innovation. "We try to use technology to make a difference in everything we do. It helps us with our efficiency, it helps us in terms of getting a couple of extra points on how we price things, it helps us in reducing our costs, and it helps us operate more safely," he says.
As well as its own employees, United Road also uses third-party carriers and is equally invested in making their work easier, especially since Mark sees them as an important avenue for growth. That's why the company developed its own in-house mobile-friendly platform called Haully, which works a bit like Uber does for drivers.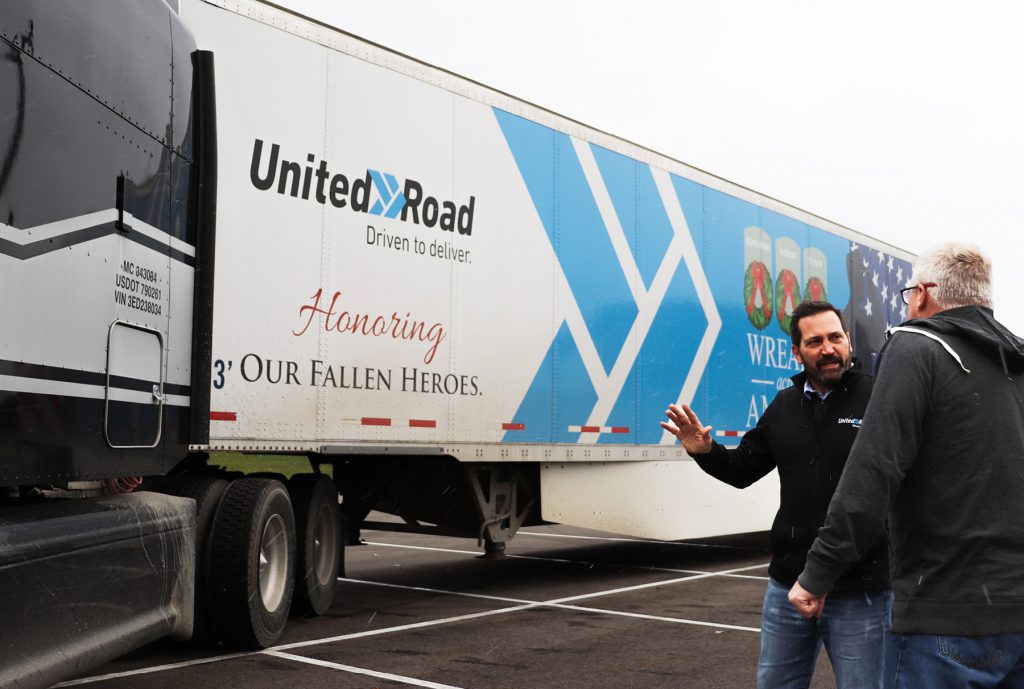 We try to use technology to make a difference in everything we do.
With Haully, carriers can check United Road's inventory board and select whichever car or load works for them, at whatever time works for them. "Whether they start at two in the morning or two in the afternoon, they can self-select the loads 24/7," he points out.
"Then, they can also say, 'Hey, where can I get a backhaul for my truck? Say I have a truck at point A in Lafayette, Indiana and I need it to get to Detroit, Michigan. Do you have any loads?' And they can search those origin and destination points."
This system has the benefit of not being dependent on dispatchers or individual negotiations, so it is much more efficient for both parties. But Mark recognizes the importance of maintaining a human element, which is why carriers who work with United Road frequently – and have good records for delivering safely and on time – are given a personal concierge.
"They have someone whose sole job is to take care of them and to make sure that they have the loads they need to keep them rolling," he says.
Good for everyone
The company has also grown its capacity by founding an organization called the National Vehicle Transporters Alliance, which is a way of passing on the economies of scale that United Road enjoys to smaller, independent carriers. This could mean anything from discounts on insurance to cheaper hotel rooms for drivers on long-haul journeys, or even less expensive fuel. The alliance also shares important industry information to help carriers maintain an edge.
"We're making sure our partners feel they are a part of our success and they know we're committed to their success too. It's not about competing with them," Mark says. "This is about really forming an alliance so that they grow. When our carrier partners grow, we grow too."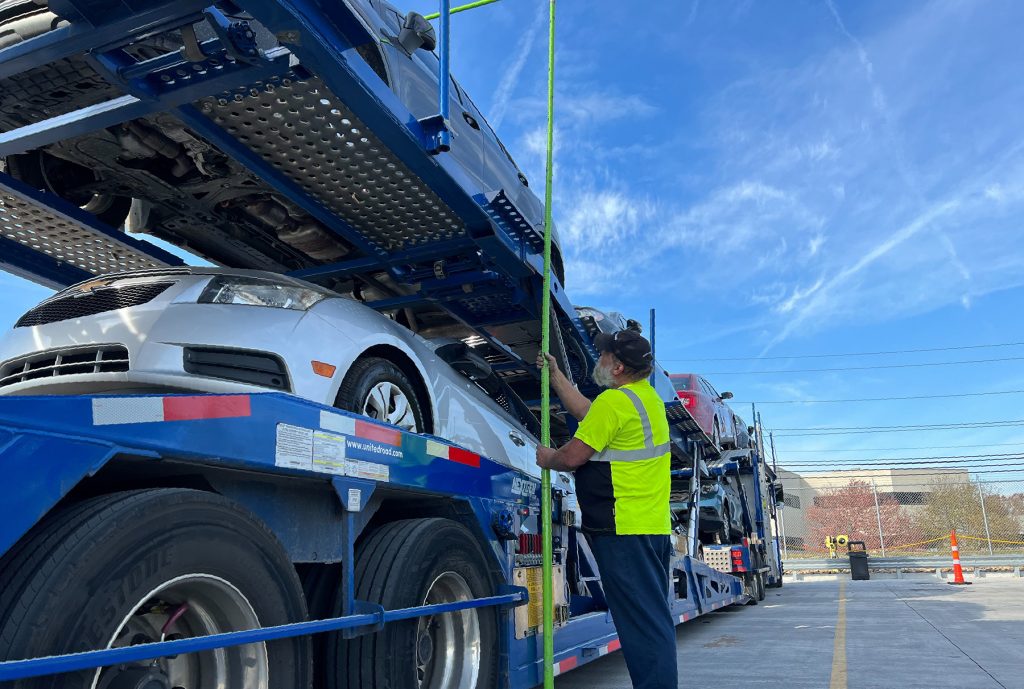 We're making sure our partners feel they are a part of our success and they know we're committed to their success too.
That attitude is part of the reason the financial sponsor of United Road decided to spin off the company's proprietary operating system, OVISS, into a separate company called Magnus, which now offers that same system to the company's competitors.
"There are now more than half a dozen other car haul companies that have purchased the use of that software," he shares. "Some people would say, 'Oh, gosh, don't you want that operating system as a competitive advantage?' But our standpoint is that if Magnus grows, they can continue to reinvest in their system and make it better. I don't want an operating system that was developed 10 years ago and never updated."
If OVISS keeps getting better at driving efficiencies for both United Road and its competitors, Mark sees that as a good thing. "If our peers within our industry are stronger as a result of this technology, that's OK. A strong industry is good for everyone."