There's no denying it: Nuno Mendes is cool. East London home and American-accented drawl aside, the Portuguese chef is the mastermind behind some of the UK's trendiest restaurants.
His menu made it impossible to get a seat at A-lister favorite, Chiltern Firehouse; his creativity secured his 14-seat Shoreditch restaurant Mãos a Michelin star; and his newest restaurant, Lisboeta, has just won 'one to watch' at the 2022 National Restaurant Awards. He's also remarkably humble.
"Am I?" he remarks when we inform him that he's often referred to as one of the pioneers of modern gastronomy. "I'm learning so much about myself in this interview; that's awesome."
His restaurants are equally known for their creativity and focus on creating a near-personalized experience for each guest. It's no wonder; one of his early London endeavors was a series of supper clubs wherein he invited diners into his own home.
His latest opening, The Adega, is a throwback to those days. It's a 10-seat private dining space within Lisboeta designed to look and feel like an authentic Portuguese tavern – or, according to Mendes, like "you're coming into my home".
It's also the location for Quintessentially's second members-only supper club, where guests will be given an exclusive first look at The Adega, hosted by Mendes himself.
Ahead of the evening, we spoke with him about bringing Lisbon to London, the magic of supper clubs and what members can expect at the forthcoming event.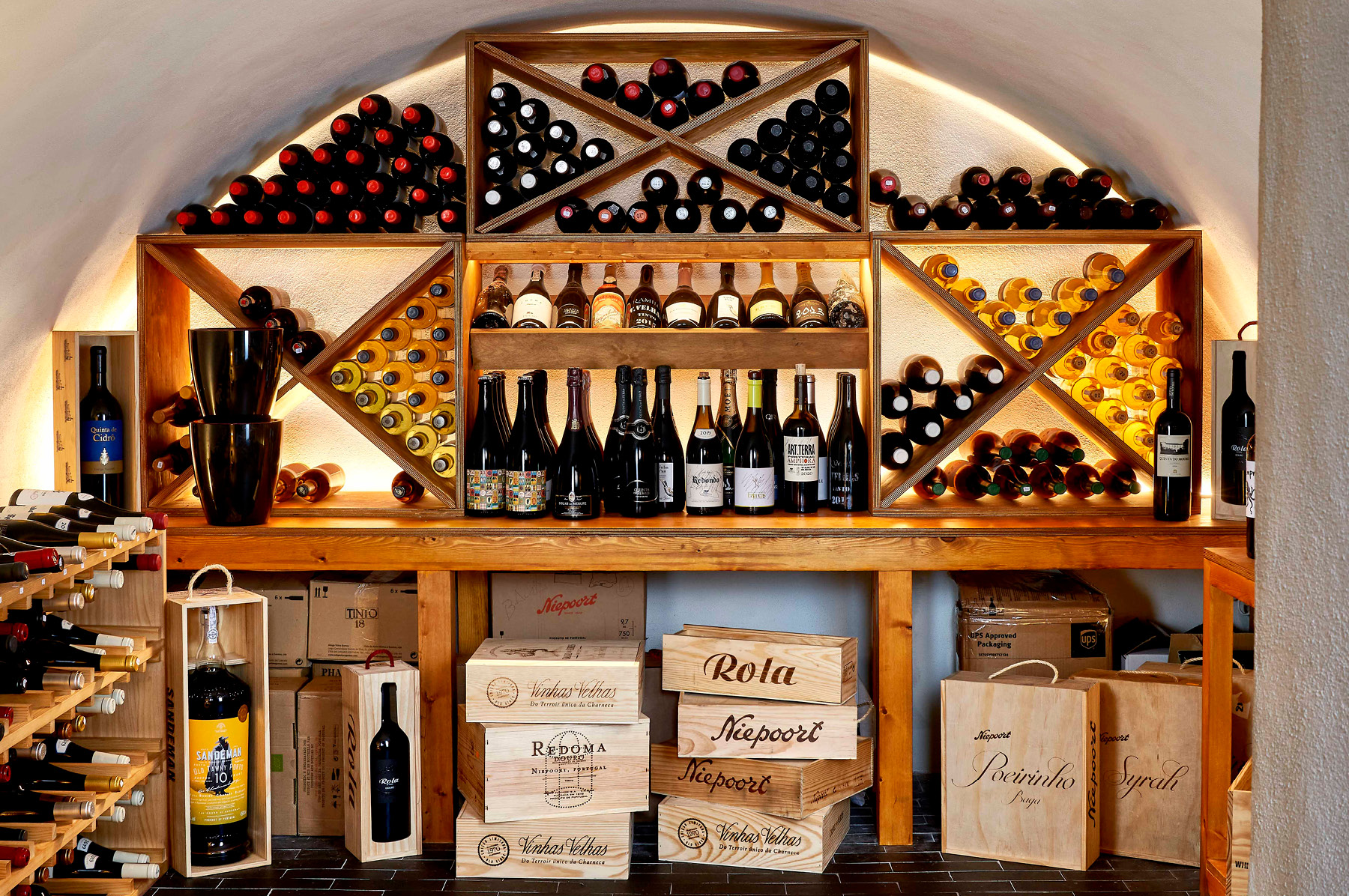 You've described Lisboeta as a 'love letter to Portugal'. What was the inspiration behind the restaurant, and how does it differ from your previous projects?
I wanted to capture the emotions and vibe of Lisbon and create a place where you can come in and be immersed in Portugal. I do many challenging combinations in my food, so I wanted Lisboeta to be just two or three ingredients on a plate and then really focus on telling the stories of the produce or the history of the recipes.
Portuguese cuisine is so under-represented and needs to be showcased and spoken about, so this isn't a fine-dining joint; it's a democratic place where anyone can come in. There's an ample counter where you can sit and have a glass of wine and a couple of dishes, and then we have a bigger dining room that's a bit louder.
I want it to be the kind of place that you want to go to once a week, where you go on a Monday for lunch and a Thursday or Friday for dinner with friends.
You've just opened The Adega, with some of our members being the first to experience it at our supper club. What was the inspiration behind The Adega, and what can guests expect at Quintessentially's supper club?
Currently, The Adega is a bookable private dining space where guests eat dishes that are based on the menu upstairs and designed to share. The next stage – which we will be showing Quintessentially guests – is a more immersive experience that shows off some of the more exciting wines in The Adega's cellar.
The menu will be curated by myself, and so much will happen in the room; dishes will be individually styled, there will be a sommelier on hand for pairings and there will be several moments in the menu with a bit more of a narrative behind it.
[The supper club] is the first dinner that we're doing in The Adega, so we're almost introducing ourselves with it. We want the guests at Quintessentially to understand the scope of our restaurant and the multifaceted nature of our menu, so it's going to be a very convivial, well-choreographed – but also relaxed – dining experience.
We've also got some great wines that I don't want to say too much about, but I think they will really enjoy that.
What do you enjoy about the supper club experience? Does it differ from a more classic restaurant service?
The first supper club I did is still the benchmark for me. I thought I would distill the interesting elements of a restaurant and bring them into my home, as the experience of sharing with your guests and the dialogue and friendships formed are very hard to achieve in a restaurant.
With a supper club, you bring a group of strangers from different walks of life into a room and sit them at the same table – and nine times out of 10, some interesting bonding moments occur.
It's a fascinating discovery journey that guests go on because they're out of their comfort zone and walking into a table of strangers they don't know; yet, they often find many people who operate similarly to them. Supper clubs are about coming together, and that's really beautiful to see.
What makes a luxury meal for you – and how do you ensure a high-end experience?
For me, it's not the ingredients that make something luxurious. Right now, luxury is something curated for you or a small group of people, where you can personally engage with everyone.
When you come into The Adega, you're coming into my home in a sense; there's a story and a one-to-one dialogue between the guests and us. That's what I get excited about offering; it makes an experience magical and is the kind of luxury people really want.
You've become known as one of London's pioneers of modern gastronomy. What's the secret to your success?
I like to continue to challenge myself and offer new things that hopefully take people on a journey. For most of my career, there's been a certain tension created when people walk into my restaurants and they don't know what's next.
When people are open to that, it's fascinating, and I think that's why people engage with me and come away from experiences extremely positively.
This story was first published by Quintessentially.com and is republished with kind permission. For more information, please contact [email protected]