How much do you love your favorite hotel? This is a question often asked by some of the world's most iconic hotels as they sell their signature wares in the gift shop or directly through the room. Several have taken it a step further by parlaying their popularity into a comprehensive lifestyle brand.
Going beyond a Chateau Marmont T-shirt or a red-appliqued sheet set from the Bowery Hotel, several forward-thinking properties are partnering with outside retailers – or vice versa – to transform their brand name into something much bigger: a way of life.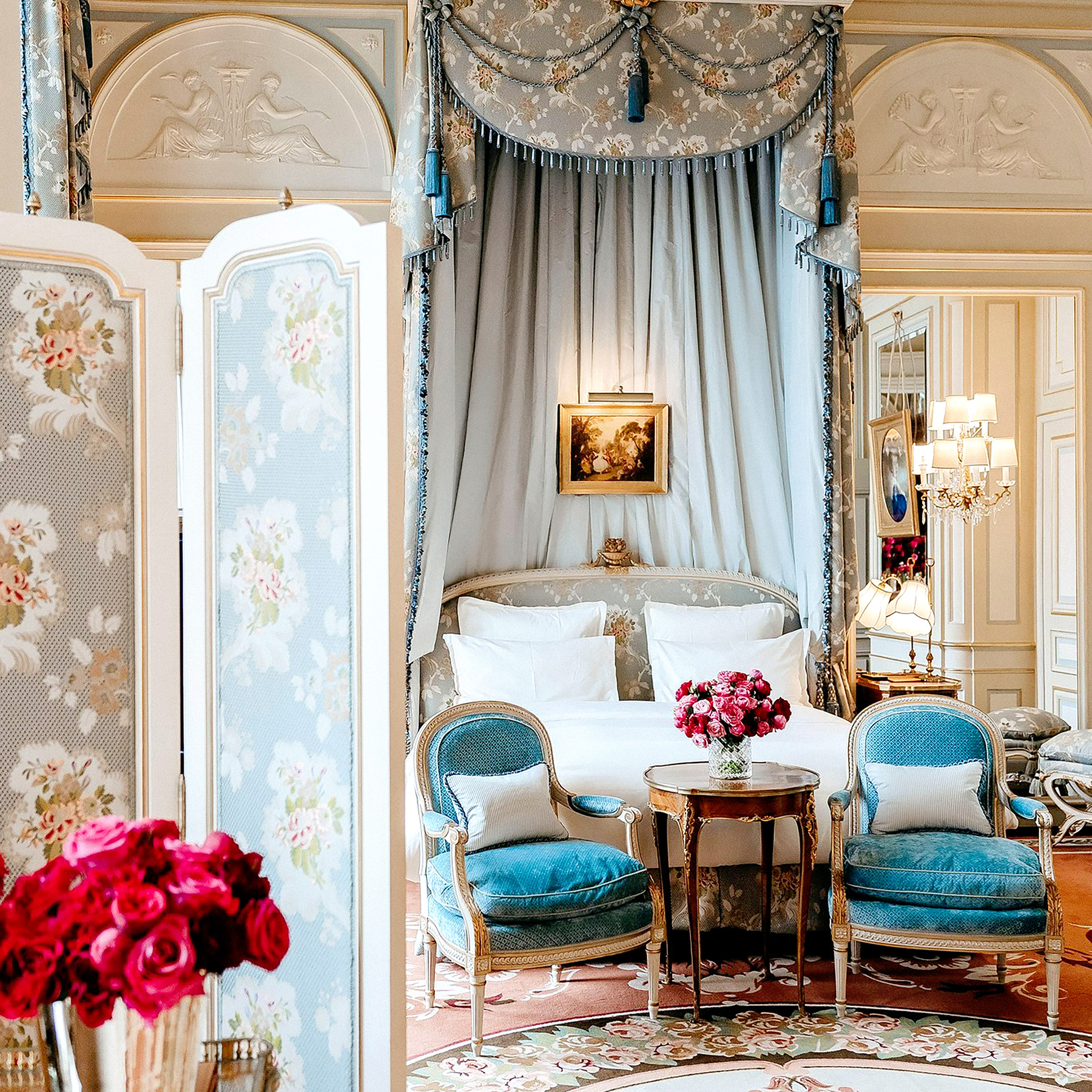 First Fusions
The idea of fusing luxury fashion or jewelry with a hotel stay was first pioneered by brands such as Bulgari and Armani. The translation between luxury goods and luxury hospitality has flowed seamlessly for these two. Their namesake hotel properties utilize brand bedding, toiletries, furniture and more to cultivate an overall sensibility that one is living within the brand itself.
Building upon that idea, hotels such as the Ritz Paris and Le Sirenuse offer everyone the opportunity to buy into the brand ideals from afar through curated merchandise and more.
Frame, the Los Angeles-based denim brand, has spearheaded clothing and accessories collaborations with New York's Carlyle and the Ritz Paris. Frame Co-Founder Erik Torstensson ideated the partnerships after being a regular guest at each property, both of which have developed intensely loyal followings.
So for fans unable to visit for a stay, they can wear a hat or varsity jacket embroidered with the logo instead. Guests can take a piece of the beloved hotel home with them, via an embroidered cashmere blanket, perhaps.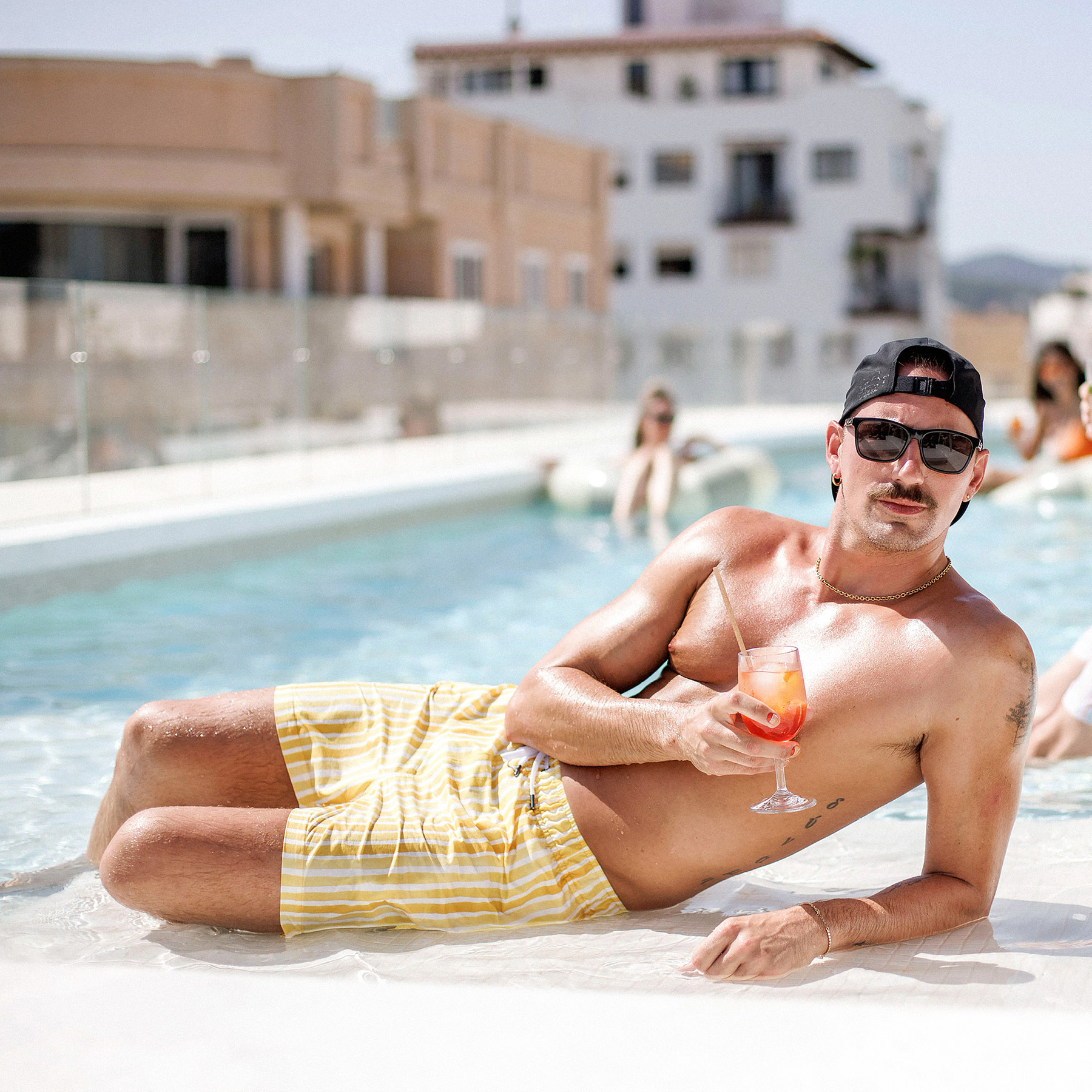 Standard Swimwear
Known for its cheeky sensibility, The Standard Hotel group partnered last summer with Onia Swimwear on an exclusive capsule inspired by the hotel's esthetic and vibe. Long a purveyor of curated goods that reflect the ideology of its hotels, the High Line shop is one of the best hotel gift shops ever, featuring items such as Comme des Garcons wallets, glass pipes, diamond jewelry and a full newsstand.
The partnership in creating bright yellow swimwear is another reflection of their careful consideration of brand, lifestyle, consumer and content.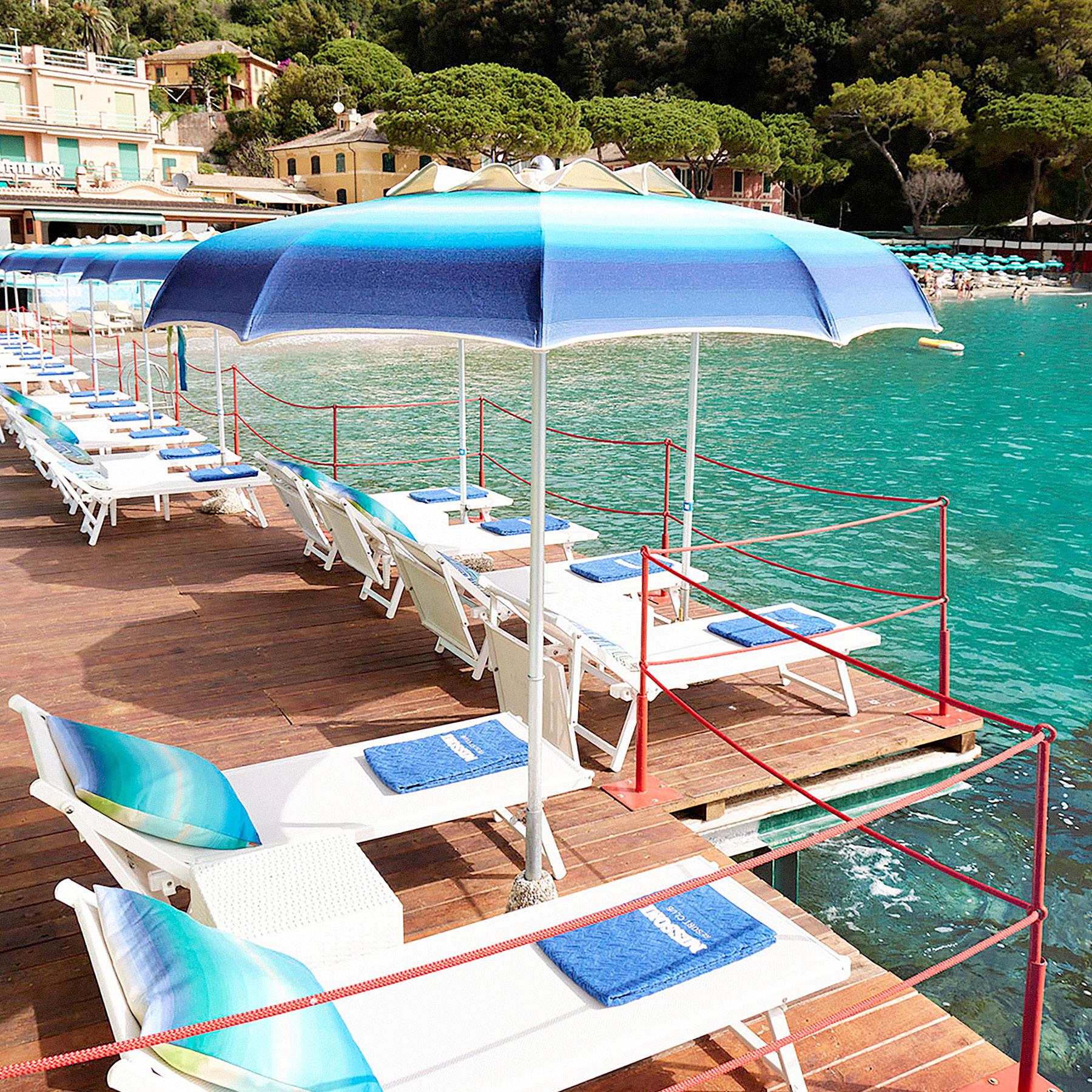 From Beach to Boutique
In the other direction, Missoni has lent its signature chevron stripes to two resort clubs, one in Portofino and one in the Maldives. Offering the ideal seaside setting to spotlight their distinctive, vibrant colors and intricate patterning, each property features furnishings, umbrellas, towels and more by Missoni. An on-site pop-up store sells the beachside wares and a selection of Missoni clothing so visitors can leave with a chic souvenir.
Similarly, Positano's coveted Le Sirenuse has two boutiques on site and via their website that purvey their wares offering clothing, dinnerware and toiletries that encapsulate the vibe of the hotel. A signature scent, Eau d'Italie, is truly transportive, while thoughtful collaborations – an ashtray designed by Angelica Hicks, for example – enable loyal guests to channel the brand's esthetic in their own homes.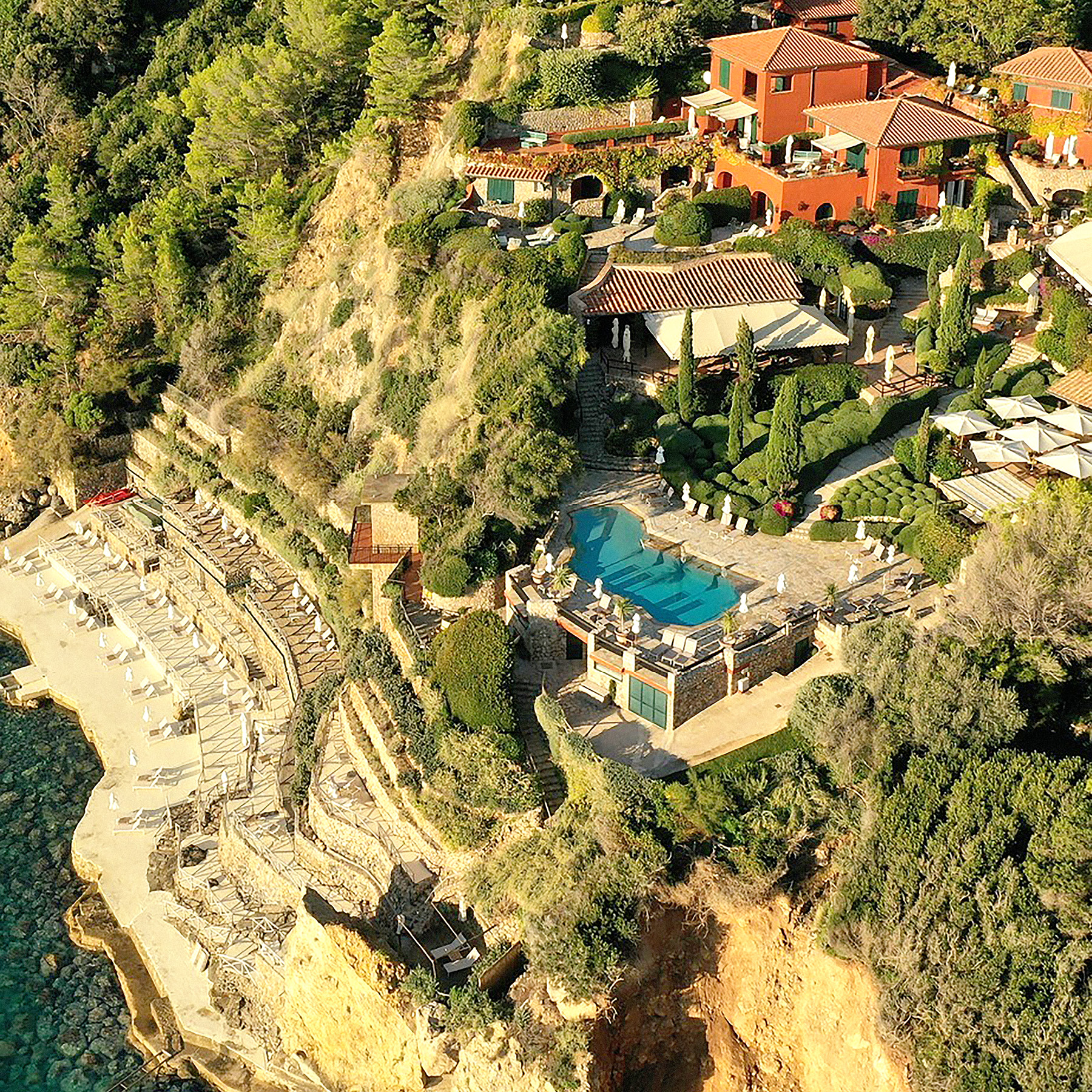 Becoming a Global Brand
Marie-Louise Sciò took this idea to the next level with her family's Il Pellicano Group. Marrying classic elegance and excellent service with a modern feel, each of her three five-star properties maintains a similar esthetic and high standard.
Personally overseeing every aspect of the guest experience, from design to food and more, she acknowledges the impact of detail and how the little things create memories that last a lifetime.
Indelible and evocative, it is absolutely no wonder that guests want to bring that feeling home with them.
Understanding the value of what she'd created at the hotels, Sciò took it a step further and created a global brand, ISSIMO. The brand's products range from food to her iconic striped towels to clothing, all made in Italy. Offered on their own website and through major retailers such as Matches Fashion and Harrods, it is the most sweeping example of hotel becoming life.
This story was first published by Quintessentially and is republished with kind permission. For more information, please go to Quintessentially.com.