Salt water has been running in Lois Zabrocky's veins since a young age, when she sailed as a third mate on a chemical tanker in the Jones Act fleet in the United States. Since that early introduction to the tanker business, the overwhelming majority of her career – more than 30 years – has been with International Seaways (NYSE: INSW) and its predecessor company, Overseas Shipholding Group (OSG).
In her time at the helm, Lois has skillfully steered it through mergers, acquisitions and global health crises, as well as its transition to an independent, publicly traded company in 2016. "The company has morphed over the years," she tells The CEO Magazine. "We're barely recognizable from where we started and absolutely everything that's going on in the world today has a massive impact on our business because we are truly international, we are truly worldwide."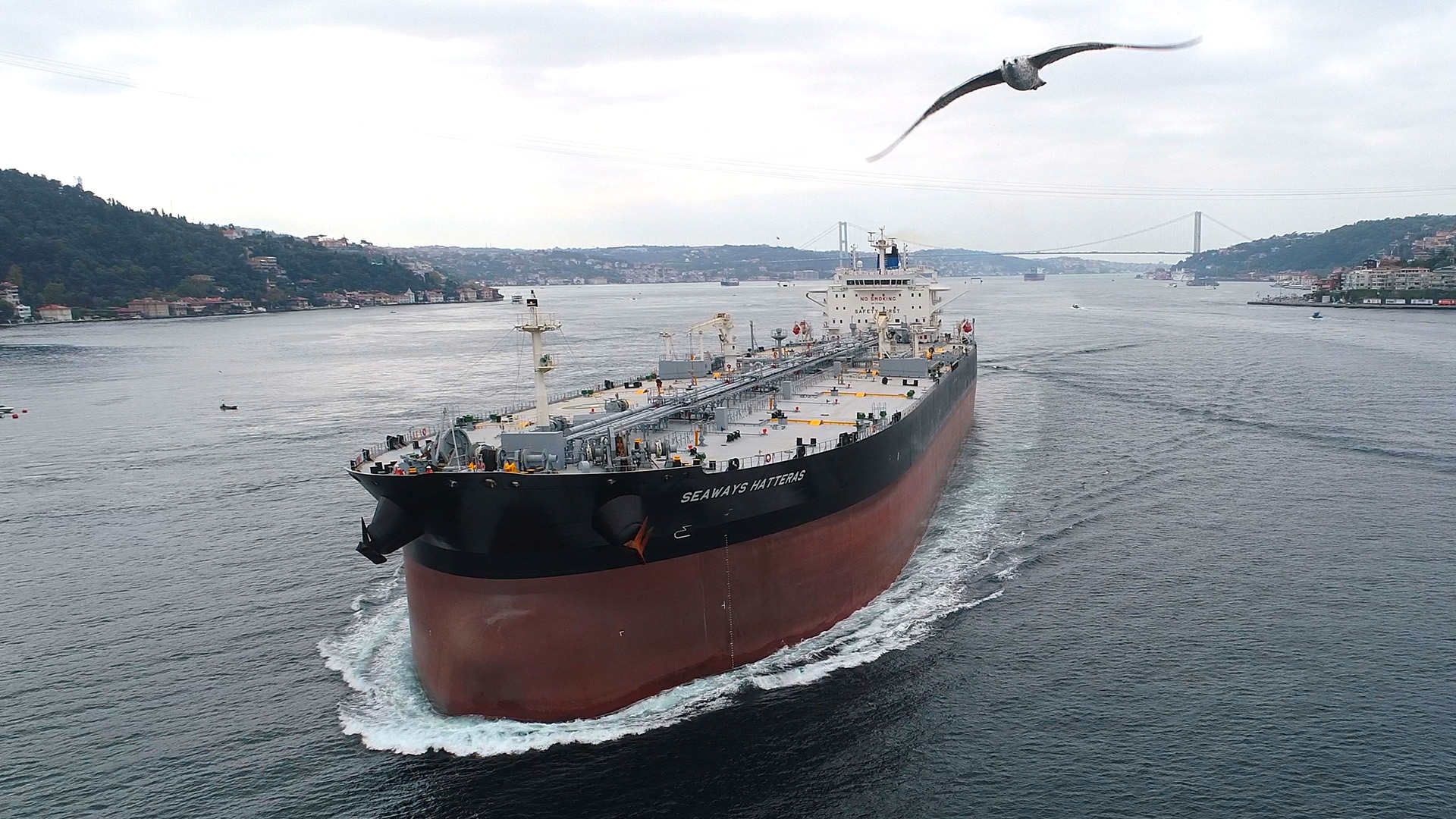 "In our industry, you have to be ready to pivot, and we were able to do that very quickly."
Recent world events have all had an impact on the company's course, but the challenges of adapting to such difficulties are part of what still keeps Lois so engaged after so many years. "The COVID-19 pandemic had a massive impact on oil demand in the world and we're moving oil, so that impacts our business greatly," she shares. "It impacted our seafarers. And you've got the Russian war going on – that has a massive impact. Every day when you wake up, the geopolitical headlines and everything happening in the world have a real impact on our business, which makes it endlessly fascinating."
Smooth Merger
The past few years have seen the company transition, like so many others worldwide, to a remote working set-up, with Lois immensely proud of how smoothly the company was able to make the shift. "It was really amazing to see how our team performed, going from full-time in the office to being completely remote," she says.
But as if that wasn't achievement enough, INSW also decided to ready itself for the inevitable upturn by merging with Diamond S Shipping – a deal that, upon completion in July 2021, created the second-largest US-listed tanker company by vessel count, and third-largest by deadweight capacity, with an enterprise value of approximately US$2 billion.
---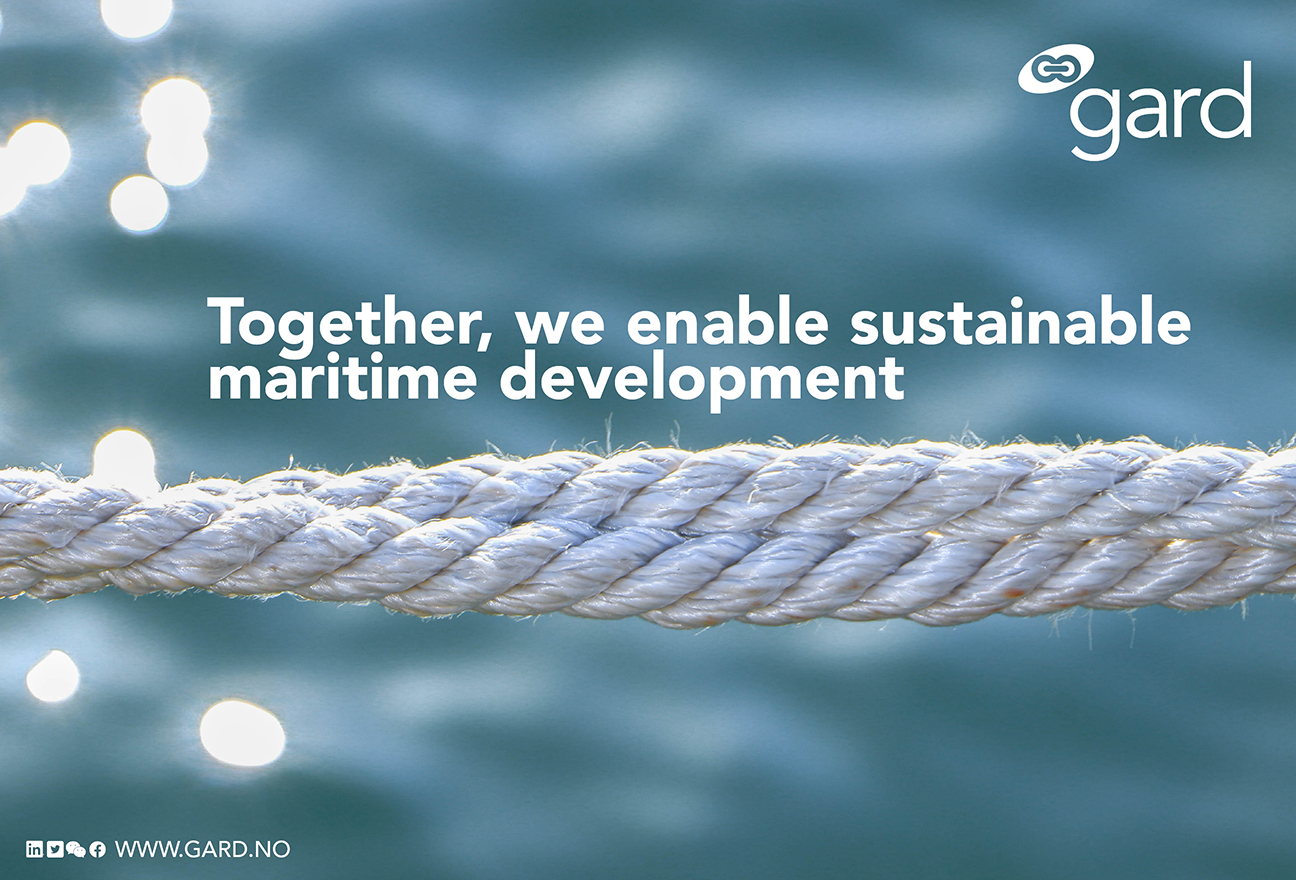 "International Seaways has been a valued member of the Gard family for almost six decades – they have grown and developed together with us. They are always forward-looking and, like us, always ready to take the next step." – Rolf Thore Roppestad, CEO, Gard
---
Advertisement
"We had worked on that merger for well over a year and we did that all virtually," Lois recalls. "And then came the task of virtually integrating the two teams from two companies. In our industry, you have to be ready to pivot, and we were able to do that very quickly."
The merger is a prime example of the cyclical nature of the company's approach to business, which has seen it also undertake a revamp of its fleet during the pandemic's downturn. When INSW was spun out of OSG in 2016, the average age of its ships was 12 years old. That number has now been brought down to below nine years old on average.
"When we are in a down cycle, that's when we need to be making our investments. We had a downturn in 2018 and we invested over [US]$500 million in ships during that downturn. Then, we have those ships ready to earn when the market goes up," Lois explains, adding that such investments can be made thanks to the company's moderate levels of leverage.
Minimizing Emissions
INSW's agreement to build three dual-fuel very large crude carriers (VLCCs) at the Daewoo Shipbuilding & Marine Engineering shipyard in South Korea is another example. When they are eventually delivered in early 2023, they will commence seven-year charters with Shell.
"They can be run with very low sulfur fuel oil like the rest of the conventional tanker fleet or they can be run with LNG as a fuel, so this is a future-forward project," Lois expands. INSW has a team onsite overseeing the building of the ships under its management. "These vessels, when they deliver in the first quarter of 2023, will be able to operate in the new world of stricter carbon regulations until the mid-2040s.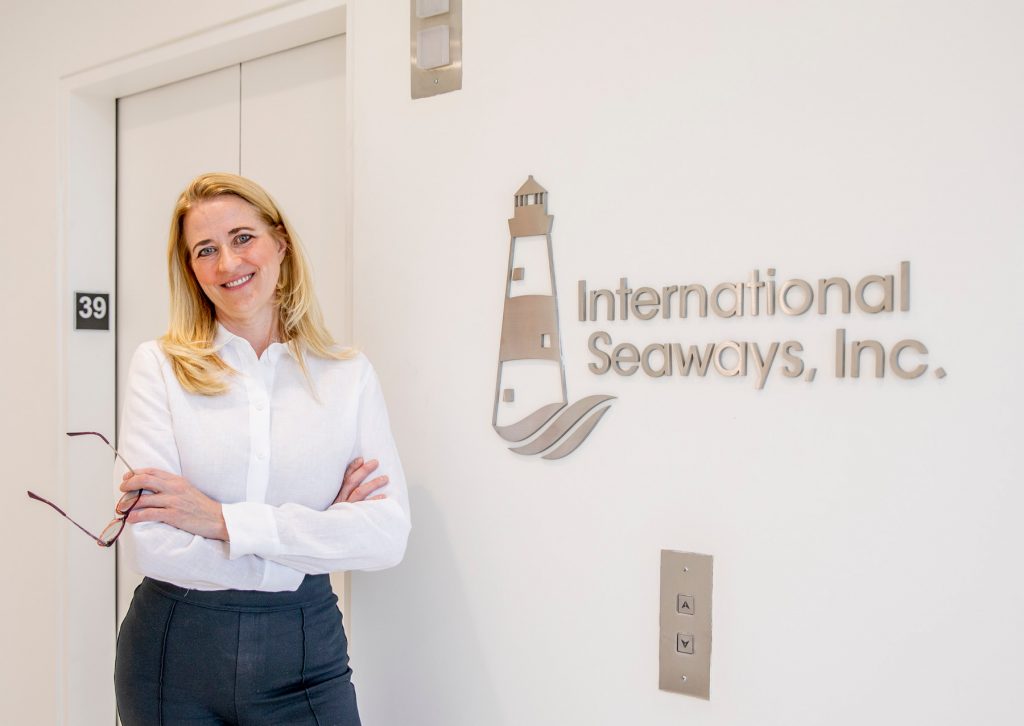 "At International Seaways, we are focused on being a leader in ESG. Naturally, operating vessels that run on fossil fuels, we are investing in ways to reduce our carbon footprint."
"These ships are 40 per cent more efficient than a 10-year-old VLCC that's on the water today. By using that LNG fuel, you're lowering your emissions and you're consuming less fuel – this combination makes these ships a bridge into the future."
The future looks set to hold more partnerships in this vein with INSW actively looking for more opportunities to work with its customers to find innovative new ways to minimize emissions. Meanwhile, the company is finding innovative ways to make its own operations more efficient.
---
"Tankers International and its wide network of industry sources provide pertinent information on specific fixtures, including time charter equivalent return. The VLCC Fixture App offers valuable, transparent tools to participants in the VLCC sector." – John Schmidt, CEO, McQuilling Partners
---
Advertisement
"Every five years, an oil tanker needs to go into dry dock. When we have vessels going in this year, we're investing in advanced paint solutions – a hull coating that they put on the ship so that you move more efficiently through the water and you may be able to save around three-to-five per cent of fuel," Lois reveals. "These are the types of things that we look at in our fleet and implement to make sure our existing fleet is running as efficiently as possible."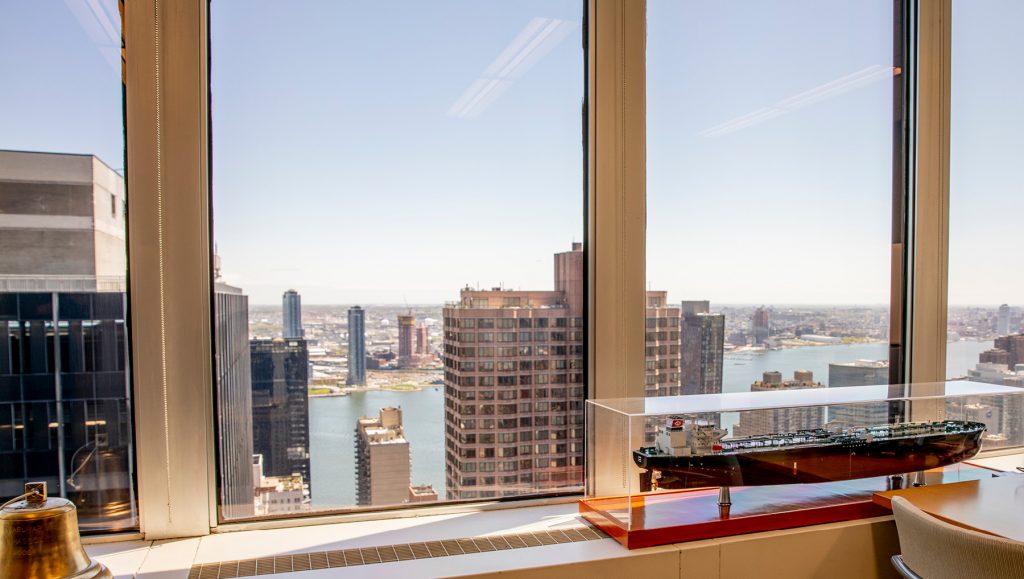 Measuring Success
Lois often quotes the management axiom: "If you don't measure it, you can't improve it". That's why the company strives for diligence with KPIs, tracking them to ensure the safety of the seafarers aboard its vessels and driving efficiency at all levels of the business.
"It's about making sure our safety levels are stronger than industry averages and making sure that our ships are available and mechanically optimal to be loaded at any time," she explains. "We work with an external company that provides software that improves the interface between the ship and the office so that we can be tracking the efficiency of the daily propulsion of the vessel."
In addition, the company employs a system of stoplights – red, yellow and green – in order to fine tune its performance as part of a program entitled 'Get to Green'. "What you're looking for is optimal performance of all the ships," Lois continues. "If one sister ship is consuming less fuel while the others are down in the yellow or red zone, then you're looking at what the best practices that could be implemented by the crews of the lower performing vessels. Or perhaps it's not the crew and it's not the behavior, perhaps it's that the hull needs to be cleaned or the propeller needs to be polished.
"We've saved thousands of tons of fuel and, as a result, of reduced emissions by running this program and making sure that we measure and monitor each ship's performance. And then it gets competitive because everybody wants to really shine and do their very best."
From a longer-term perspective, INSW is continuously pondering what will become the "fuel of the future". It has a dedicated sustainability engineer who collaborates closely with management to assess innovative and relevant projects taking place around the world, and to draw inspiration from them. "We believe that it will be a multi-fuel future. And that's the type of investment that we look at," Lois says. "People are talking about hydrogen but when will that become viable? That's going to be pretty far down the road. So how do we get from here today to tomorrow?"
Multi-fuel Future
But for now, the company remains firmly committed to oil. With energy demands rising as the world stirs from its pandemic-induced lethargy, shortages are becoming abundantly clear, according to Lois. "During COVID-19, and really leading up to that, you had under-investment, with everyone saying: 'Don't invest in fossil fuel'," she continues. "It's like you're on the high diving board and you're going to go into a swimming pool that's only filled a few inches with solar and wind. So, in the interim, you need to deliver energy to the world. And for us, that's oil."
---
"Our partnership with International Seaways has allowed both our companies to maximize our strengths while concurrently promoting increased potential. We're extremely proud and thankful of our long and rewarding relationship with Lois and her team." – Tim Brennan, CEO, Penfield Marine
---
Advertisement
Even though INSW used to have four liquefied natural gas (LNG) vessels as part of a joint venture with Qatar Gas Transport Company, it sold its 49.9 per cent stake in 2019 for US$123 million. "We sold out of that joint venture as it was non-core to us," Lois says. She sees the world shifting towards more sustainable solutions, with solar and wind "growing at a rate that no energy source has ever grown at previously".
But despite this, she is confident there will continue to be oil demand into the foreseeable future. "The world needs oil to operate and deliver energy for economies, the world, the GDP. While we're moving forward, you need a transition, you need a bridge to the future."