Not just your typical businessman, Li Ning has always been an athlete at heart. Widely referred to as 'The Prince of Gymnastics', he has long been considered one of the most versatile and technically skilled gymnasts in the history of the sport. During his long and esteemed gymnastics career he won 14 world championships, was awarded 106 gold medals and became a household name in China – and beyond.
He retired from the sport in 1989, and the following year went on to establish the enormously successful Li-Ning Company for which he currently holds the roles of Chairman and Co-CEO.
And yet, despite his many extraordinary accomplishments to date, he remains unassuming. The CEO Magazine was honored to be granted the opportunity for an exclusive interview with Ning, who graciously answered all of our questions while remaining characteristically humble, transparent and open-minded throughout.
From Dream to Reality
From its humble beginnings 32 years ago as a sports goods company to becoming a Chinese market leader, the eponymous Li-Ning Company now employs almost 10,000 people and has achieved several key milestones.
"I started my business in 1990, during the most active period of China's reform and opening up. I was 26 or 27 years old, and the macro environment provided me with a lot of opportunities, hope and the imagination to try something new," Ning explains.
"Fortunately, investors were willing to invest in our projects and at that stage, my main goal was to create a brand, so we invested more resources into product development and design, brand promotion and channel establishment."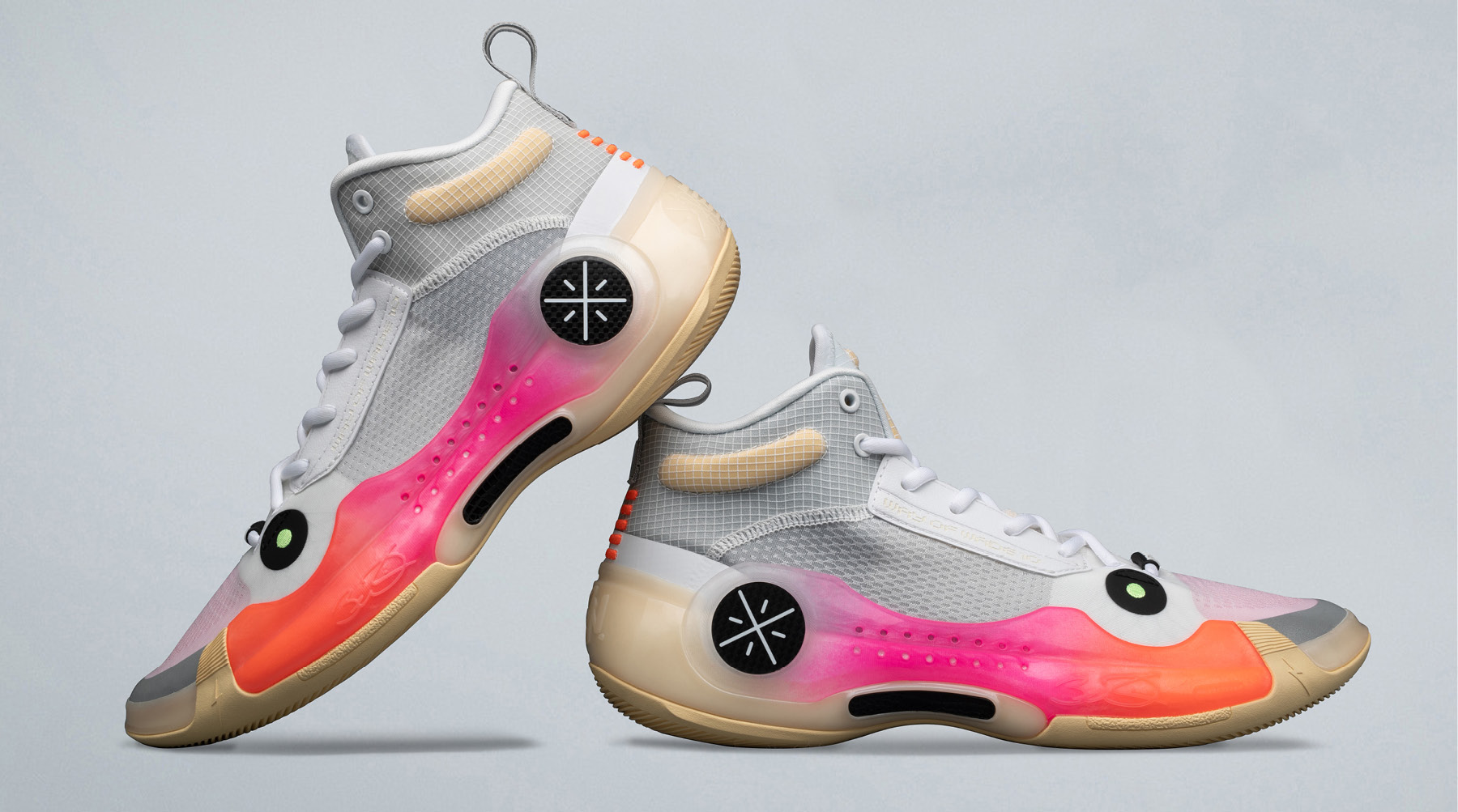 "The Chinese market has progressed beyond our imagination. Many players have entered the industry and many factories have started to manufacture their own brands of products."
Ning was incredibly hands-on in all facets of the Li-Ning Company during the startup stage. "I was in charge of the general direction when I started the company, with professional teams operating and managing sales, advertising, production and finance," he says. "I brought my knowledge of professional sports, an athlete's vision and sports resources to the company.
"Of course, I was also involved in the initial decisions for the directions of some products and the business model. For example, it was my decision to establish the specialty store model. However, it was only at the end of 2014 that I started to really get involved in the operation and management of the company, when I was Acting CEO."
After less than three months in business, Li-Ning Company had won the sponsorship rights for the Asian Games and, in a historic moment in 1990, Ning, dressed in a white Li-Ning tracksuit, was handed the Asian Games torch on the Tibetan Plateau.
"At that time, we were one of the few sports brands that had established a specialty store format in the Chinese market. But we needed a sports platform to generate more awareness and participation. We worked with a lot of Chinese athletes and sports teams at the time and with their help, we were able to show our brand strength through the integration of sportswear and sports shoes," he recalls.
"We became the sponsor of the Chinese national teams for the 1992 Barcelona Olympics and the 1996 Atlanta Olympics. Very few Chinese corporate brands were involved in large-scale sports events back then, and we were among the first to attempt to break into that sector. This was an important step in driving our brand's growth."
In a flash, Li-Ning became the number one sports brand in China and, with sales exceeding US$142 million in 2003, the company was listed on the Hong Kong Stock Exchange the following year.
"The Chinese market was developing rapidly, and we needed more support to drive development, so we went public in 2004. This also laid the foundation for a capital platform for the brand's long-term development.
Listed companies are required to disclose some of their business ideas and business data, which motivates us to continuously improve our business capabilities and operations," he reveals.
The Highs and Lows
Ning says he didn't want to be a businessman when he first stepped away from gymnastics. In the first decade of his business career, he was still busy with sports affairs and was also trying his hand at other new ventures – in 1994 he starred in the film Wonder Seven with Michelle Yeoh and in 1998 enrolled himself at Peking University Law School.
In his second decade post-gymnastics, he devoted himself to charity work, creating foundations to support education in rural areas, protect wildlife and train athletes.
During the opening ceremony of the 2008 Beijing Olympics, Ning was suspended in mid-air at the 'Bird's Nest' – Beijing National Stadium – as he carried the Olympic torch and lit the Olympic flame for audiences all over the world.
During this period, he was seldom involved in business decisions at Li-Ning Company, but returned to the business at the end of 2014 after the company had experienced three consecutive years of financial loss.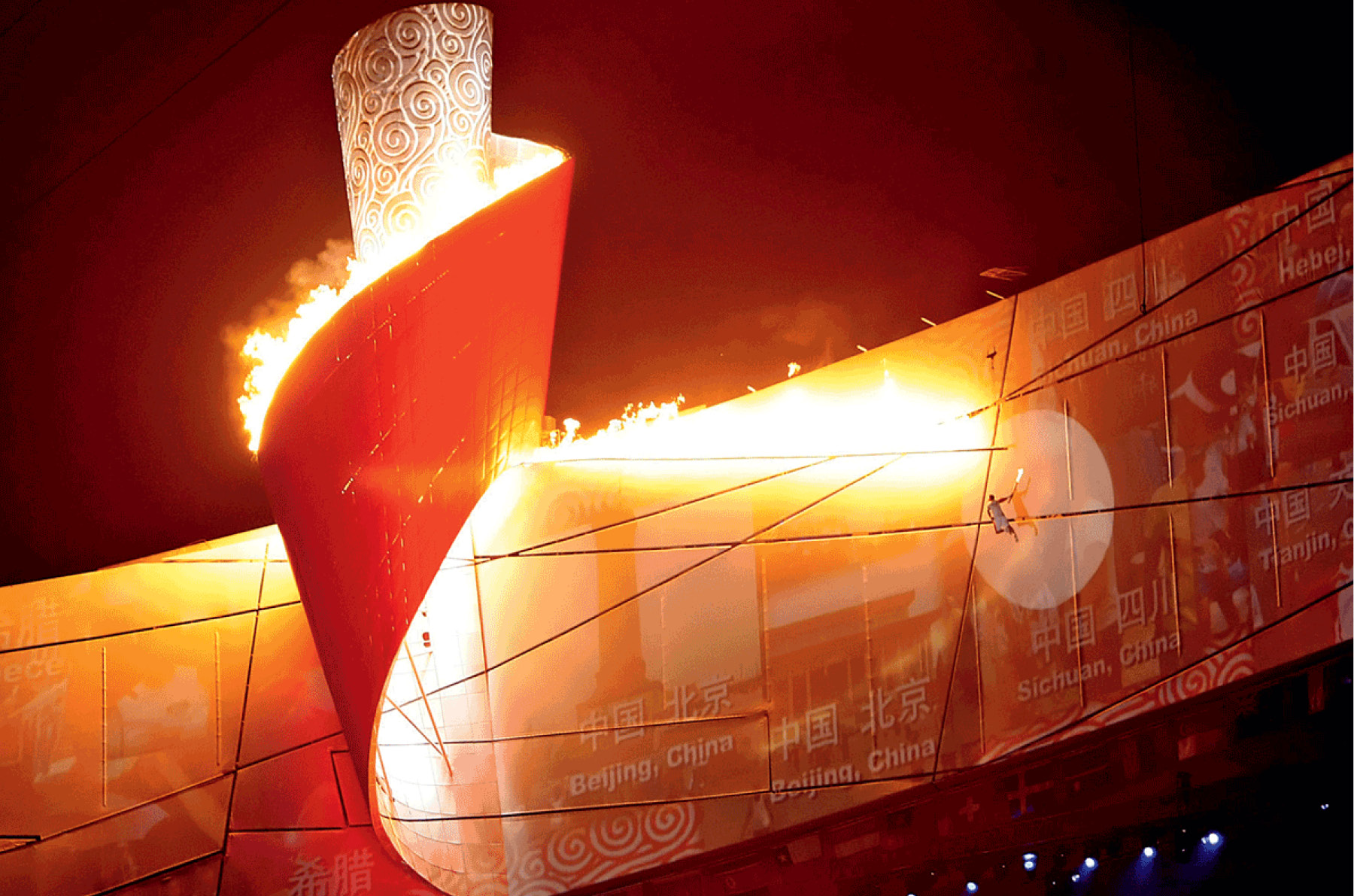 "We became the sponsor of the Chinese national teams for the 1992 Barcelona Olympics and the 1996 Atlanta Olympics. Very few Chinese corporate brands were involved in large-scale sports events back then."
While cumulative losses for Li-Ning Company between 2012 and 2014 exceeded US$427 million, the company later managed to turn those losses into profits, achieving net profits of US$2 million in 2015 and escalating that to US$91.6 million in 2016 – a near 44-fold increase.
Ning has his own opinion on the company's downturn during this period. "The Chinese market has progressed beyond our imagination. Many players have entered the industry and many factories have started to manufacture their own brands of products," he points out.
"Even a town as small as Jinjiang in Fujian Province has seen the launch of several brands. They were doing great and were very competitive. But there was one problem: everyone was doing similar things, the business models and products in the market were so homogeneous that Li-Ning encountered its bottleneck in development between 2010 to 2012.
"The homogenization of the market led to intense competition, and we lost our competitive advantage."
The company gradually started an internal innovation process. "After 2012, we revised our strategy and decided to go back to strengthening our brand, asking ourselves how we could improve our brand's competitiveness, and showcase its characteristics in our products and business model," he says.
"We started to focus on professional sports categories like running, basketball, fitness training, badminton and sports lifestyle. The strategic adjustments we made at this point in time were crucial for the development of the whole company. During those years, we gradually defined Li-Ning's strategy: 'single brand, multi-category and diversified channels'.
"We knew that many brands hoped to make a profit through cheaper, bestselling products, but we decided it would be better to cease production of the lower-cost items. Our intention was not to produce expensive products, but we wanted our products to be more valuable and creative."
By emphasizing the brand's value, integrating the brand more deeply with sports, and carrying out research and development by collaborating with top athletes to develop products that cater to consumers of all ages, Li-Ning Company successfully transformed itself and turned its fortunes around.
'Anything is Possible'
The company's success was widely attributed to the return of Ning, its spiritual leader, who boosted morale and turned the tide. But characteristically, he remains modest when describing his contribution.
"As the founder of the company, and as a bit of a celebrity, I might have played a role in improving the cohesiveness of the company. But as a company, it's important to be clear about our future direction, and the way a brand is run is of paramount importance," he asserts.
"That's something I've worked on with my team. Specifically, how we set the correct strategic direction for the company and effectively organize the team to go in that direction, generating enough momentum and business to allow the company to move forward. This process was actually realized through collaborations with the team.
"Of course, I certainly have my own responsibilities as Chair of the Board for choosing these strategies and handling some major operations, but it's not something I did all by myself. A brand always involves various aspects, such as finance, products, channels, operational efficiency and so on. That's why you need a team.
"My responsibility as the Chair is to define the direction and organize the team; the team has to understand this direction and give me their support to work towards it."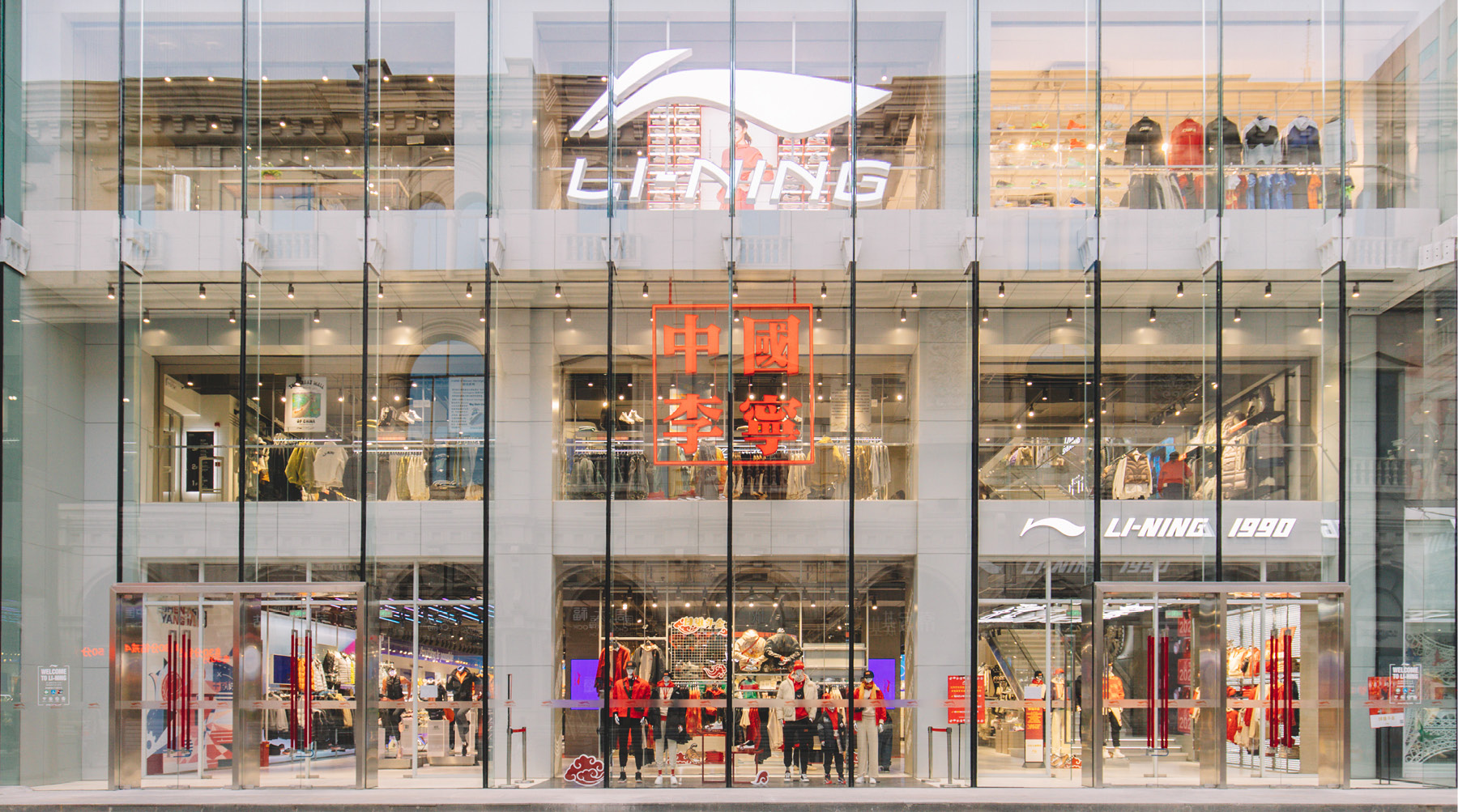 "Li-Ning is not a fashion brand. It has always been a professional sports brand that carries the genes of an athlete."
The brand's slogan had been changed from 'Anything is Possible' to 'Make the Change' in 2010, but on returning to head the company, Ning changed it back.
"Change is not enough," he says. "You have to dream bigger."
Genes of the Athlete
At the end of October 2017, the Li-Ning brand introduced China Li-Ning for the first time on its official WeChat account. The following year, it became the first Chinese sports brand entrant at New York Fashion Week with its enlightenment-themed show, taking the world by storm and becoming a trending topic.
The company attracted a great deal of attention overseas and is seen by many as the start of the Chinese brand fashion trend. Ning once carried the dreams of hundreds of millions of people, and in the new century, his eponymous brand was entrusted with the national sentiment of the new era.
The imagination and emotions that the Li-Ning brand evokes in the Chinese people is something that other brands inherently lack. "Since 2018, our team has creatively blended Chinese cultural elements with sports and fashion to launch the China Li-Ning series," Ning explains.
"This is also in line with the development of the Chinese market because people's living standards have now greatly improved after 30 or more years of economic growth in China. The resurgence, confidence and pursuit of Chinese culture has created greater desire and demand for products with Chinese elements in the market.
"Consumers increasingly prefer products with designs that incorporate Chinese elements. This was also an important factor and step for the brand's growth."
To the media and the public, China Li-Ning has been synonymous with the rise of China-chic and Chinese fashion trends in the past few years. However, Ning emphasizes his unwavering belief that the DNA of the Li-Ning brand is sport, not fashion.
"Li-Ning is not a fashion brand. It has always been a professional sports brand that carries the genes of an athlete. I created this brand because of my sporting career experience; it embodies my understanding and passion for sports. Even if we produce items for sports lifestyle, we are still putting 'sports' before 'lifestyle'," he says.
Tenacity After Injury
Ning was selected to join the Guangxi gymnastics team in 1971, aged just eight years old. He says he liked doing somersaults, never felt like gymnastics was hard work and says he was so mischievous as a child that he was afraid he wouldn't be allowed to practice gymnastics.
After retiring from the sport at the age of 26, rather than becoming a civil servant or a celebrity as other retired athletes might do, Ning chose to enter the business world instead. "Life planning is not easy, it's mostly random, and going into business as an athlete after retirement was also quite random," he says with a laugh.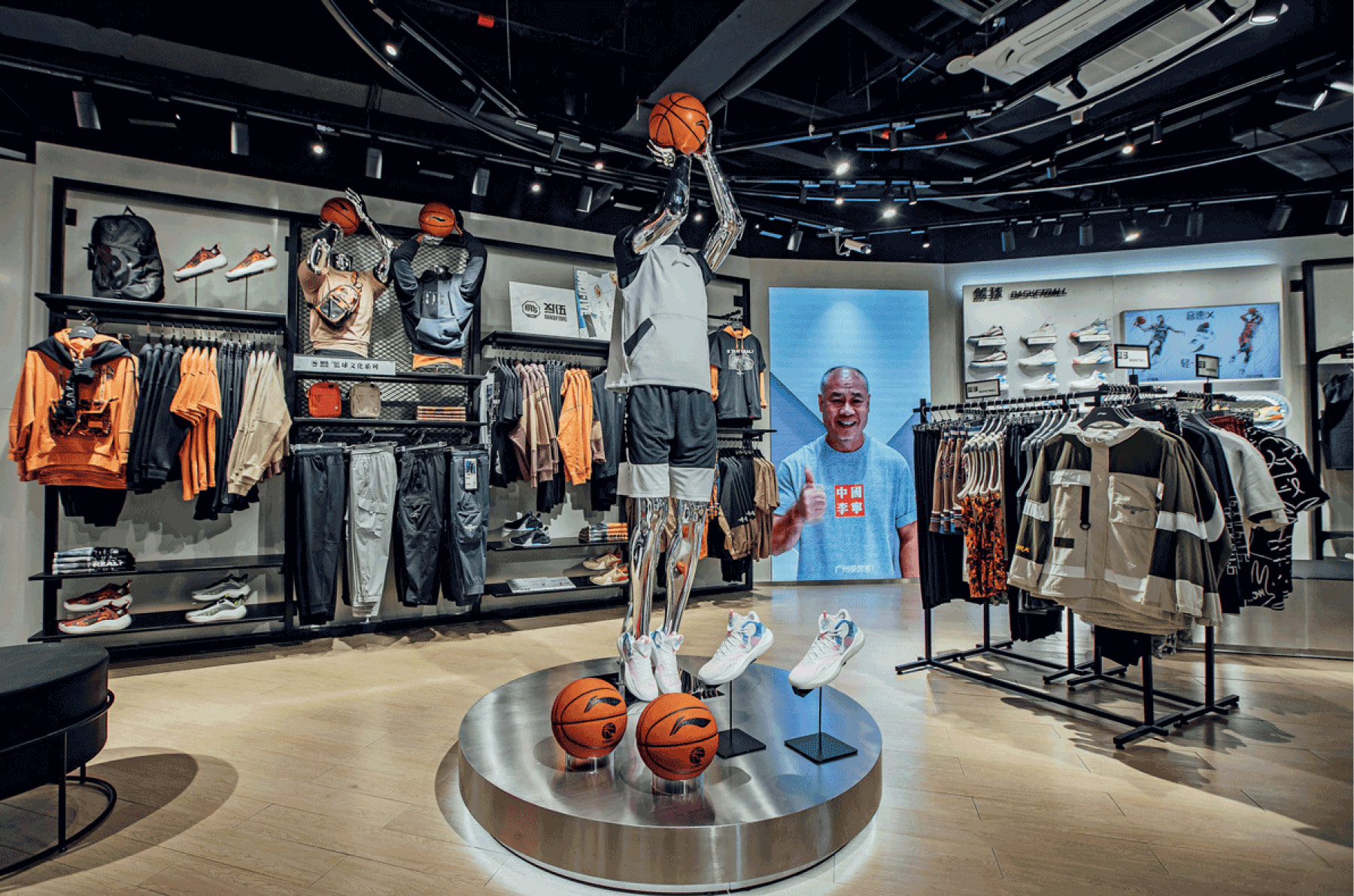 "Life planning is not easy, it's mostly random, and going into business as an athlete after retirement was also quite random."
"I ended my athletic career with failure at the 1988 Olympic Games, and my spirits were very low. Afterwards, when Li Jingwei, the President of Jianlibao, invited me to join his company, I went there without any personal agenda.
"After I joined the company and stepped into the business world, it was only then I had the idea to create a sports brand. It was with Li's encouragement that I used my name to create Li-Ning. Originally, I didn't want to name the brand after myself but he was the one who encouraged me to do so. It was very random; it wasn't planned."
The results for the Chinese team at the 1988 Seoul Olympics were devastating for Chinese people around the world. But Ning, who was reportedly weeping in anguish at the time, would have been the most dejected of all.
When asked about how he feels about his once-enthusiastic supporters suddenly turning against him at that time, he calmly expresses that it was a normal reaction and that those same people had once applauded him.
After experiencing several ups and downs in life, was there ever a time when his faith wavered? "There are times when my faith would waver and I'd think, 'Forget it, I give up', 'I'm done', 'No more, that's it'. There will be people who make nasty remarks and put you down when you fail, which hurts and might make you feel life is meaningless," he reflects.
"But for me, the feeling is always temporary and will not last. I attribute this to two things. First, all my training and competitions over the decades have empowered me with the resilience to overcome moments of dejection. We are all human and we have emotions, but I will not be completely encumbered by emotions.
"And second, I've probably inherited my father's open and cheerful personality, and think, simply, the feeling of sadness will not last for too long."
Success Born of Failure
One's true trial lies not only in success but also in failure, and after falling off the pommel horse, Ning stood up with a smile on his face, and that has left a lasting impression on everyone.
"The important thing in life is not just to persevere when the going gets tough, but to find the right direction and persevere when life is smooth sailing. If you are ambitious, you will bounce back with greater determination and motivation should you encounter any obstacles," he points out.
"In contrast, if your journey has always been smooth sailing, you will be facing different temptations and may eventually forget your initial goal or direction. If you have lost your direction, you might end up wasting your youth and time."
Ning has now been a businessman much longer than he was an athlete, but to the public, he will always be a sports legend. Does he ever feel pressured about this?
"Of course I do. I don't wish to be showered with excessive praise. It's understandable when I received praises when I won gold medals as an athlete, but I do think at times that it doesn't make much sense to bring up the past now," he says.
"I have my own life to live, my difficulties to overcome and the freedom to live my way. I don't have to live in glory at every moment in my life. I'd rather be an ordinary person. I'm more used to eating street food. I eat where I want to, have fun where I want to, and work hard when I want to.
"I'm more creative when I'm in a carefree environment, therefore I don't wish to be under too much pressure. I'm not being pretentious, and sometimes I tell myself I have to learn not to care too much, so I can be focused on what really matters."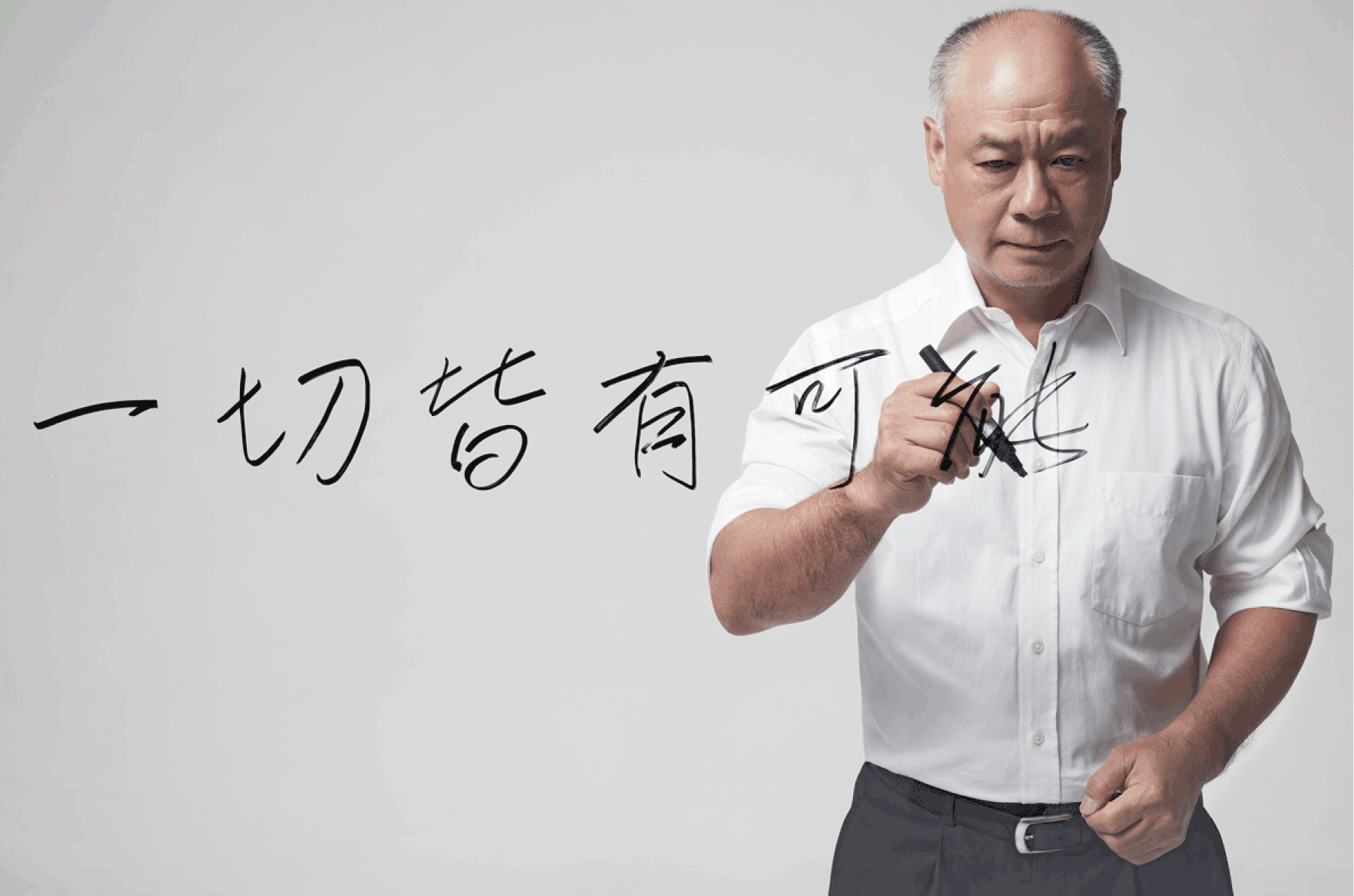 "I'm more creative when I'm in a carefree environment, therefore I don't wish to be under too much pressure."
It is an unchangeable fact that the public sees him as an inspirational personality. "So sometimes, I will reflect on myself when I'm at work. I returned as the Acting CEO when the company needed me, but it was necessary to have a more professional CEO to manage the company after it has grown, so we invited Qian Wei to take on the role of Co-CEO to lead the company forward," he says.
"With my fame, people around me tend to let me have my way, which opens up the possibility of making mistakes and that's not good for the company or myself. It's probably better for my team and business partners to have more power and opportunities, and it may be better for myself and the company, too."
He refused to remove the word 'Acting' from his designation when he took charge of the company as CEO, and reportedly said at the time that he "just wants to run away and not be the CEO".
In September 2019, he appointed Qian Wei, former CEO of Uniqlo Korea, to the position of Co-CEO of Li-Ning. Wei is familiar with retail, production, management and operations, and was considered the most suitable candidate in the industry.
The Mysterious Instant Noodles
Everyone wants to know the life motto of a successful person like Ning. "I don't have a motto. Our slogan is 'Anything is Possible'. If we have dreams and work hard, nothing can stop us. Of course, we're not gods who can get whatever we want, but we can work for it. I tend to believe there is a limit to how hard you can work. You can work hard, but you have to leave the other part to fate. Fate will decide the outcome.
"We're all the same when we compete in the sports arena. It's not that we'll win whenever we want to; we have to go after each victory. However, the final victory may also be part of one's destiny; after all, we're human, not God."
One hundred years from now, Ning says he doesn't want people to talk about Li the athlete and Founder of Li-Ning Company. "I don't want people to talk about me, I want them to forget me. What's the point of talking about me when I'm gone? Why not cherish the moment?"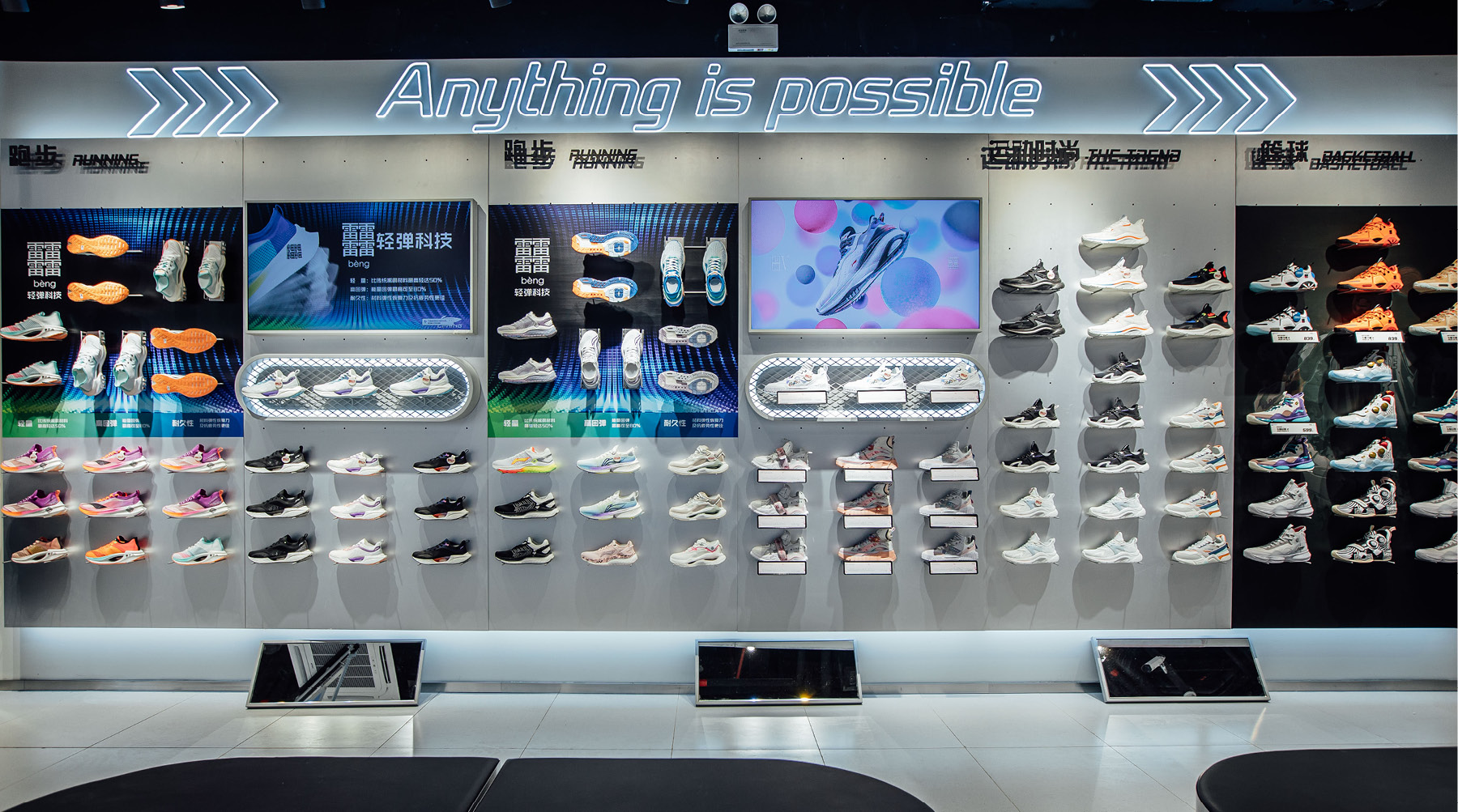 "Our slogan is 'Anything is Possible'. If we have dreams and work hard, nothing can stop us."
However, most entrepreneurs care about leaving a legacy, hoping to leave a mark in this world and be immortalized for generations to come. "I don't feel like I have a legacy. If a professional sports brand from China can be active in the global sporting goods market, that's enough for me," he reveals.
And when Ning finally closes the door on his career in business, in his characteristic style, don't expect him to do what you'd expect. "I'd like to be a chef," he announces, evoking whispered gasps of surprise from his employees listening in on our conversation.
"Right now, I'm best at making instant noodles, and mine are delicious. Now, don't look down on instant noodles, they're not easy to make. I grew up eating in canteens, so I'm very interested in how food is made to be so flavorful, how different ingredients can be made to match people's tastes, and how different flavors can create such a wonderful experience. That's why I'd love to be a chef."
But don't bother asking him to share his secret to cooking perfect instant noodles. "It's a secret. All I can tell you is that it's called Ning-style secret instant noodles."
A Global Vision
Established 32 years ago now, Li-Ning Company's revolutionary Founder has remained behind the scenes, repeatedly turning the tables. And as the soul of the brand, his presence is irreplaceable. Take Apple's Steve Jobs and Microsoft's Bill Gates as examples; even though the companies' profits are still growing, the businesses' spirits are no longer the same.
How can Ning ensure that the soul of the brand remains in the post-Ning era? "I think certain roles of a brand's founder are irreplaceable, but eventually there will come a time to stop," he says. "However, a brand, whether it's Microsoft or Apple, can continue to develop because the core of the brand is not just about the founder. The company would have established its own values, which will continue to support the brand's growth and development in the future.
"With Li-Ning, I play a specific spiritual role, but as a sports brand, our brand spirit will come from sports itself. In other words, the athlete genes of this brand will lay a strong foundation for the company's future growth. We will always develop in tandem with sports, and the continuation of this spirit will not change because of me."
So what qualities should Ning's successor possess? "As we are a sports brand, the successor should naturally have an interest, love and understanding of sports, and should also pursue sports, which includes the pursuit of professionalism in sports as well as the pursuit of the spirit of sportsmanship," he states.
"They must also have strong insight, understanding and organizational skills, which are very important in business. Li-Ning Company needs talent and teams that recognize sports as a valuable pursuit and possess the spirit of sportsmanship, as well as the organizational abilities and business insights required to lead the company into the future, compete in the market and achieve long-term brand development."
Moving Forward
The key for a business leader to be able to achieve constant innovation and creation, according to Ning, comes down to two simple qualities. "First, they need to have a vision. Second, they need to have insight and acuteness so that they know how to achieve the next goal, where the shortcomings, opportunities and competition are, and how to build their core competencies. All these are very important," he confirms.
"Achieving successful change can be a painful but meaningful process, which may break bones and require us to depart from our old ways of doing things and setting up new procedures from scratch.
"It's painful to abandon old habits. You may step into an unknown field where you may not be able to utilize your past experience, which will require you to keep learning and finding your way. As the company's leader, you will need to have the determination and willpower to move the company forward."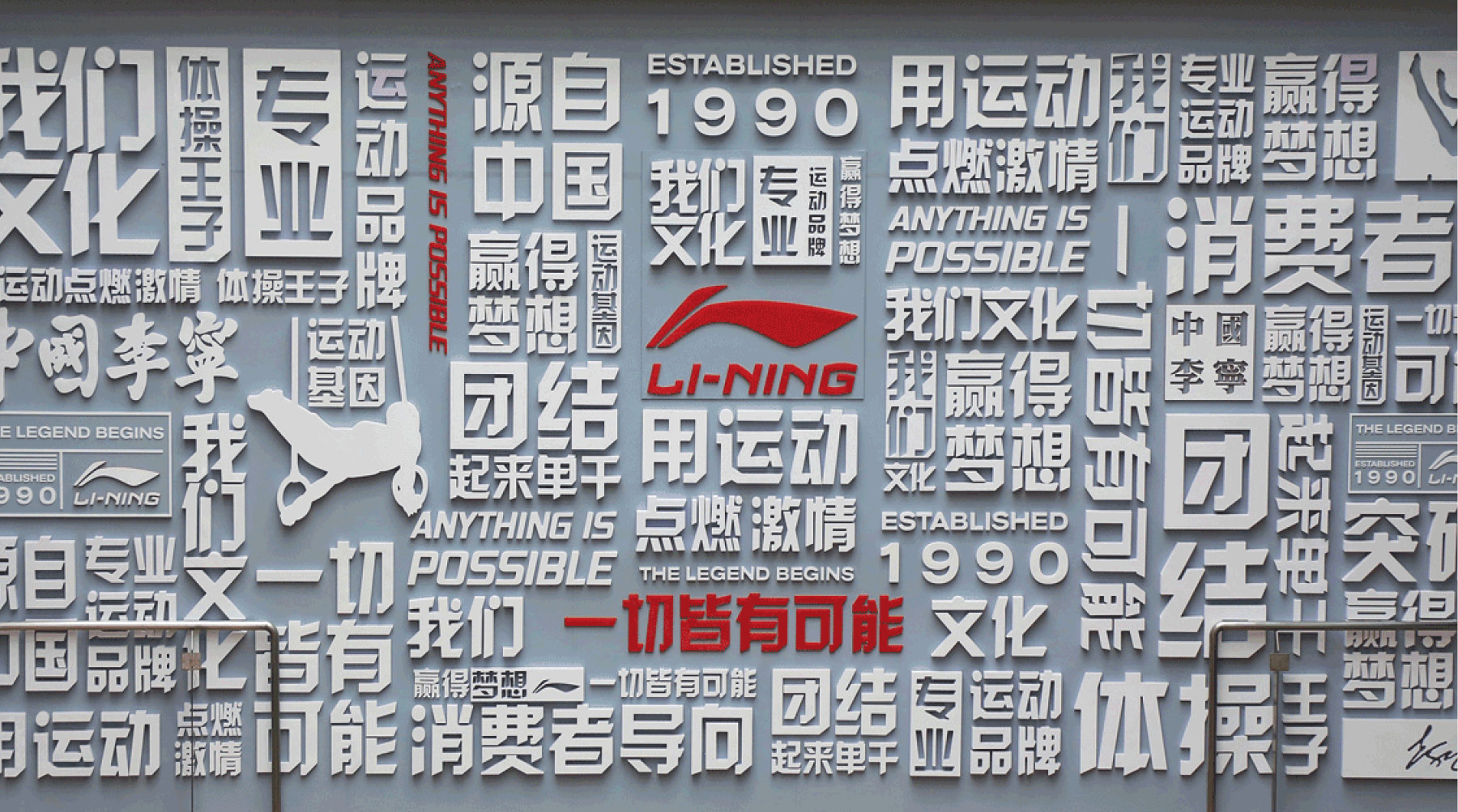 "Achieving successful change can be a painful but meaningful process, which may break bones and require us to depart from our old ways of doing things and setting up new procedures from scratch."
While China is the Li-Ning brand's main market for now, the company's long-term goal is to compete on a global level. "Just like an athlete who must participate in international competitions to comprehend their skill level, we will not close ourselves off. We must gradually accumulate our experiences and improve our capabilities," Ning insists.
"China is a fast-growing market that we must concentrate on, so we're mainly focusing on the Chinese market for now. However, our future goal is the international market because there is demand for us there, and participating in international competition will also improve our company's capabilities.
"We're a professional sports brand from China that carries the genes of an athlete; that's a brand that I want to build. Since we have the athletes' genes, we must pass on the spirit of sportsmanship. As a sports brand, we must contribute to sports. We are from China and want to contribute to international sports and the sports market as a Chinese brand.
"I hope that the happiness index of Chinese society will be higher, and more people can participate in sports and live happily. And of course, I hope that young Chinese people live their lives with passion. As a sports brand, most of our customers are young people, and we want to pass on our passion and positive spirit to them."