Leslie Chong was five years into her tenure as Senior Clinical Program Leader at San Francisco biotech Genentech when, in 2015, a call came in from across the Pacific Ocean. It was an enquiry into her interest in the CEO and Managing Director role at Imugene, a clinical-stage immuno-oncology therapeutics company backed by Australian biotech entrepreneur Paul Hopper.
Having spent nine months the previous year in Sydney on a short-term assignment with Roche (the owner of Genentech), she found it easy to say yes and soon found herself on a flight back to Australia, this time to make the harbour city her home.
"To think that you can be vaccinated against your own particular cancer type, or have a virus that can kill your cancer, is the stuff of sci-fi."
She wasted no time settling into her new position. "We quickly got to work to get all our pipeline items into the clinic because, at the end of the day, products don't move themselves, people do," she tells The CEO Magazine. Those pipeline items were critical vaccines and viruses that help immune systems attack certain kinds of cancers.
In the Pipeline
Listed on the Australian Stock Exchange (ticker IMU), Imugene has been built around HER-Vaxx; a product that targets human epidermal growth factor receptor (HER2)-positive cancers, such as gastric and breast cancer, by using the body's own B cells to create antibodies that bind to HER2 receptors.
"In fact, it blocks the signalling pathway and results in the death of the cancer cell," Leslie explains.
Paul Hopper is the Founder of Imugene and was the key figure involved in transitioning the HER-Vaxx therapeutic from the lab of Professor Ursula Wiedermann, at the Medical University of Vienna, into the biotech arena in 2013.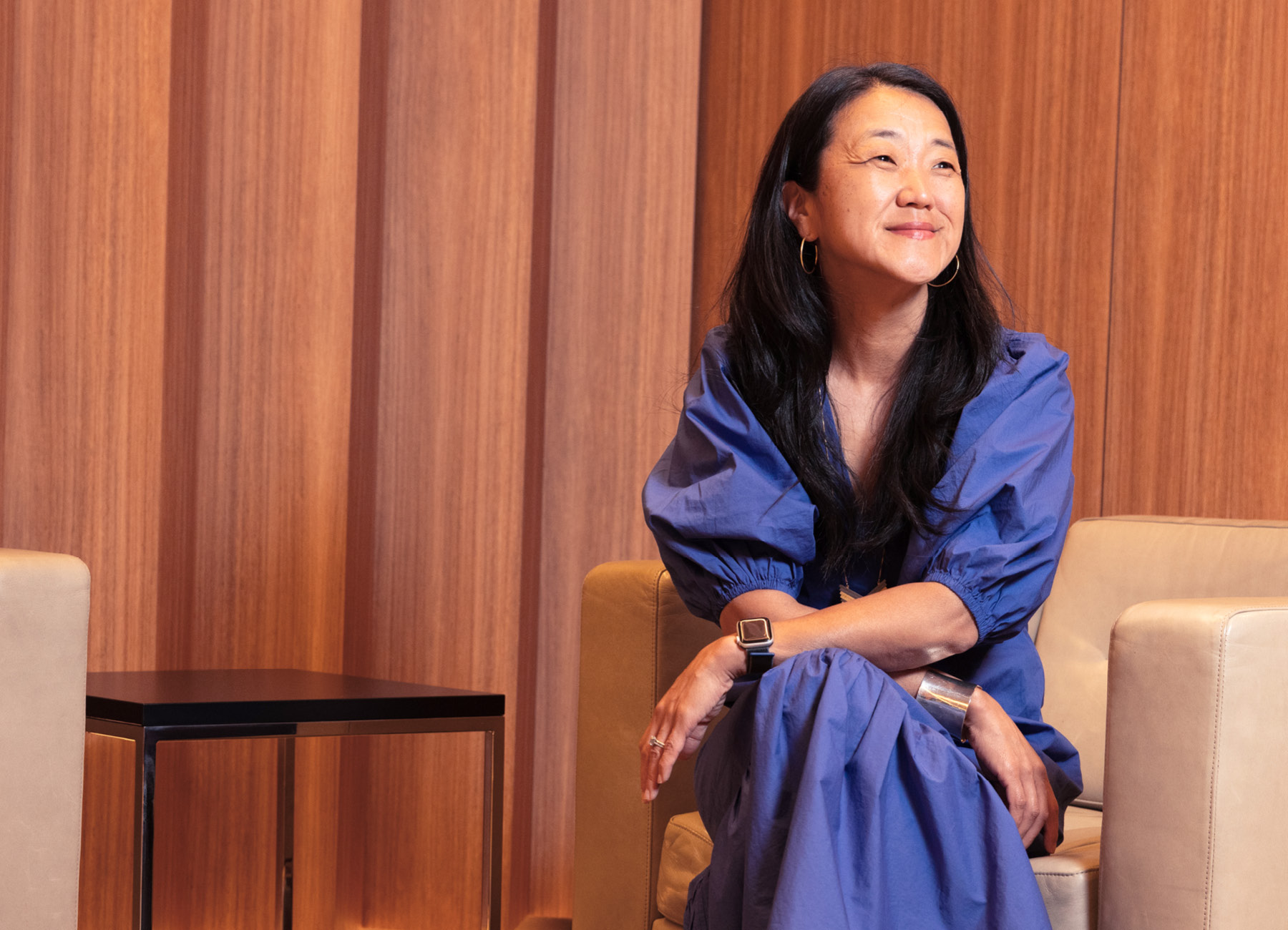 "What I love about the products that we have in our company is that vaccines and viruses already come with great safety and low toxicity profiles."
For Leslie, Imugene's natural immunity-based therapeutics are "beautiful". "Most of the products we have, you would think they are just wishful thinking. To think that you can be vaccinated against your own particular cancer type, or have a virus that can kill your cancer, is the stuff of sci-fi," she says.
But there's nothing make-believe about the data. Having recently completed a HER-Vaxx Phase 2 clinical trial in advanced gastric cancer, the company reported a 41.5 per cent reduced risk of death for patients treated with HER-Vaxx plus chemotherapy, compared to chemotherapy alone. It also reported a medium overall survival for patients on the HER-Vaxx treatment arm was 13.9 months, compared to 8.3 months on the standard chemotherapy treatment arm.
Leslie is understandably excited about the results. "They are wonderful and meaningful in this disease state," she enthuses. "And we've added no further toxicity to the chemotherapy."
Natural Immunity
The idea of using the body's natural immunity "to target and obliterate cancers without that harmful side effect" is what drives Leslie and the team at Imugene.
"What I love about the products that we have in our company is that vaccines and viruses already come with great safety and low toxicity profiles," she points out. "And I'm fortunate that our studies are showing early signs of efficacy with clear safety advantages."
Another B-cell-activating immunotherapy platform acquired by Imugene is PD1-Vaxx, which was developed by Professor Pravin Kaumaya at the Ohio State University in Columbus, Ohio. "This is an anti-PD1 therapy where your own body creates the antibodies to inhibit PD1, an immune regulator. This is currently in our non-small-cell lung cancer study," she explains.
With encouraging early Phase 1 clinical results, the product is moving through to Phase 1b, where it will be administered in combination with Tecentriq, a drug from her former company, Genentech and Roche.
Oncolytic viruses; that is, viruses that have the capability of killing cancer cells – developed by Professor Yuman Fong at the prestigious City of Hope Comprehensive Cancer Center in Los Angeles, California – is another area of focus for Imugene.
Leslie explains that the parental oncolytic virus is called Vaxinia and it is currently in the clinic in multiple sites in the US and Australia. "In the study, we are evaluating this therapy on patients with advanced solid tumours," she says.
Later this year, information about onCARlytics – invented by Professor Yuman Fong and Dr Saul Priceman of City of Hope – Imugene's combination immunotherapy, will be presented to a global industry audience. Leslie is brimming with enthusiasm about sharing the existence of what she calls "genius" with the whole medical world: a CF33 oncolytic virus fitted with the CD19 transgene designed to target and "obliterate" solid tumours that are difficult to treat with chimeric antigen receptor T-cell therapy (used in patients with certain blood cancers).
Finding Her Niche
Despite the scope of products in its pipeline and the importance of the work they do, Leslie's team at Imugene is surprisingly small. "You would think that I would need a cast of thousands, but really we have eight full-time employees," she reveals. It's a figure that is bolstered by a pool of hundreds of expert contractors when necessary.
"Internally, Imugene owns a lot of the clinical development," she says, adding that anything that needs to be executed on its protocol design is outsourced to contract research organisations and various different vendors.
"All the strategic decisions are made by myself and our team of incredibly experienced immuno-oncology scientists and operational managers."
Imugene's expertise, she explains, are firmly anchored in early clinical development; what she calls "the most critical phase of drug development". However, when it comes to Phase 3 studies, which involve hundreds, if not thousands, of patients and costs upwards of hundreds of millions of dollars, she believes such programs are best undertaken by big pharma companies – either in collaboration or as a buy-out.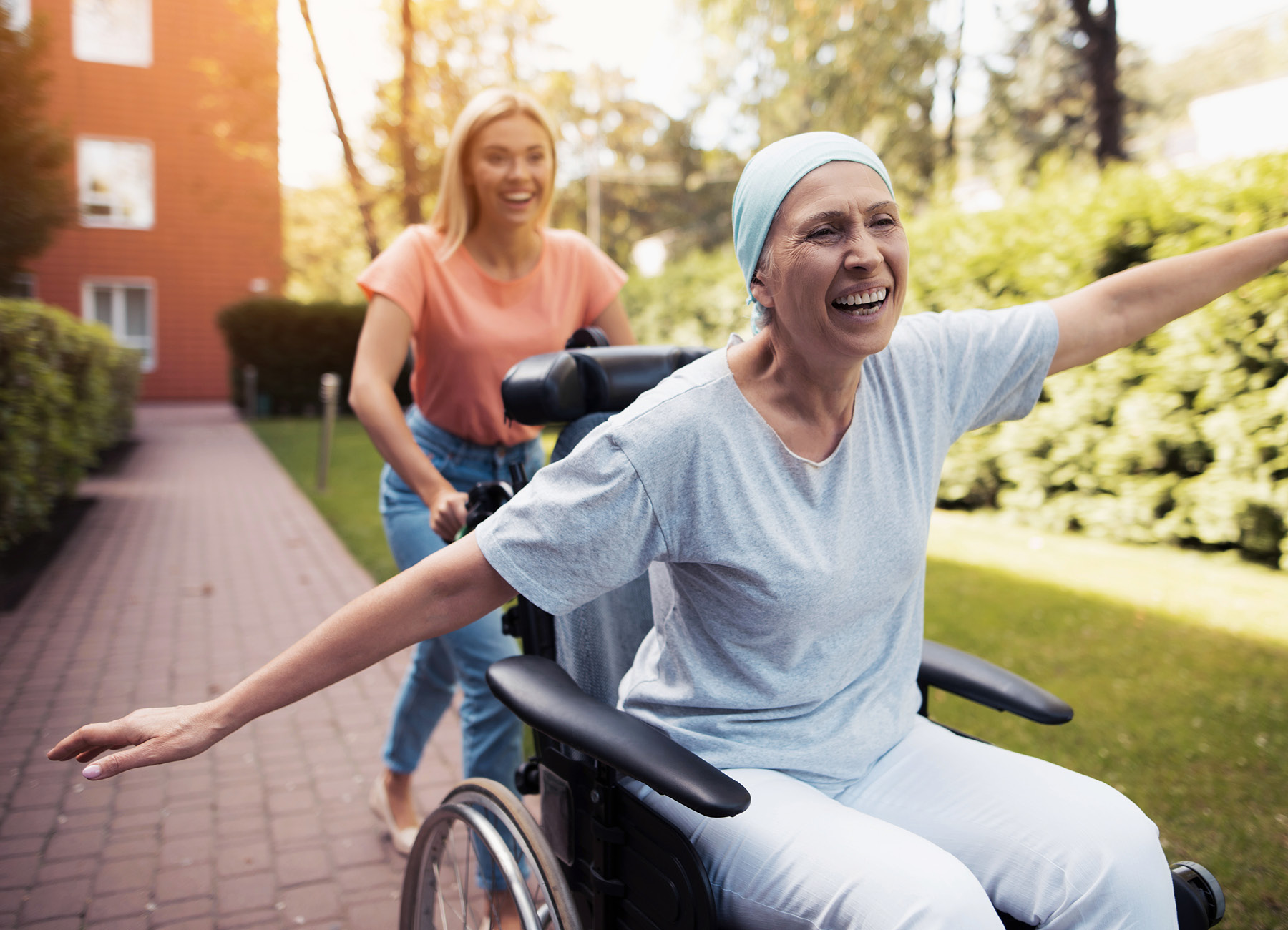 "I'm fortunate that I get to wake up every day and think about how to best serve the cancer community and what we can do to get our drugs to cancer patients. "
Leslie admits that in her line of work, the concept of business and leisure has long since blurred. "The work–life balance doesn't mean much to me," she reflects. "You work when you work, you play when you play, but it's more a question of are you doing something you are passionate about, something you really want to do?"
In the biotech sphere, with its sense of urgency and willingness (and financial reserves) to take a chance on novel new therapies, Leslie has found her niche.
"I'm fortunate that I get to wake up every day and think about how to best serve the cancer community and what we can do to get our drugs to cancer patients. And the way we do that is to create really great clinical trials that allow the drug to show itself."
"PureCDM's philosophy is to take the stress out of clinical data management. It's critical to partner with people and organisations that trust us with their most valuable asset. Imugene is collaborative and our strong business relationship is based on trust." – Helen Poliviou, Managing Director, PureCDM
"Crux Biolabs has had the privilege of running Imugene's key immunology tests for vaccine clinical trials over the past four years. It's an honour to work with Leslie and the team to bring cutting-edge treatment options to cancer patients." – Catherine Osborne, CEO, Crux Biolabs