For leaders of major international organizations with tens of thousands of employees, it can be challenging to deeply understand the business at all levels.
High-level decisions and business strategies take up a great deal of energy for executives, leaving little time to really dig into the issues facing staff.
But for Omni Hotels & Resorts President Kurt Alexander, this has been his priority from day one.
Upon joining the company in 2014, Alexander participated in the company's Executive in Development program, which provided him the opportunity to work across all disciplines of the hotel.
From laundry to housekeeping, sales and marketing to accounting, front desk, food and beverage and everything in between, Alexander experienced the business first-hand, from the ground up.
"It was a fantastic year of learning-by-doing," Alexander explains. He then transitioned to the corporate office as Director of Strategic Planning and Asset Management.
He quickly rose to Vice President of Finance in 2016 and less than a year later was promoted to CFO, a position he excelled in for five years before accepting his current role as President in 2022.
"It's in our DNA to provide exceptional service and enriching experiences to our guests all over the country."
Hospitality runs through Alexander's veins; his father ran a travel company and, during his time working at Ernst & Young, Delta Airlines was a big client.
Since joining Omni, he has developed a clear vision: creating places and spaces that are inspired by a destination where people can come together, connect and form lifelong memories.
"Omni has excelled at this since its founding back in the 1950s and continues to do so today. It's in our DNA to provide exceptional service and enriching experiences to our guests all over the country," he says.
Future Vision
One of the benefits of being a privately held, family owned company is the ability to be selective about which markets to enter and which locations to brand Omni.
"We keep our standards high," Alexander says proudly.
Rather than aiming for a specific number of Omni locations to open in a certain time period, Alexander and his team focus on investing in highly differentiated hotels and resorts positioned in premier destinations across the United States.
---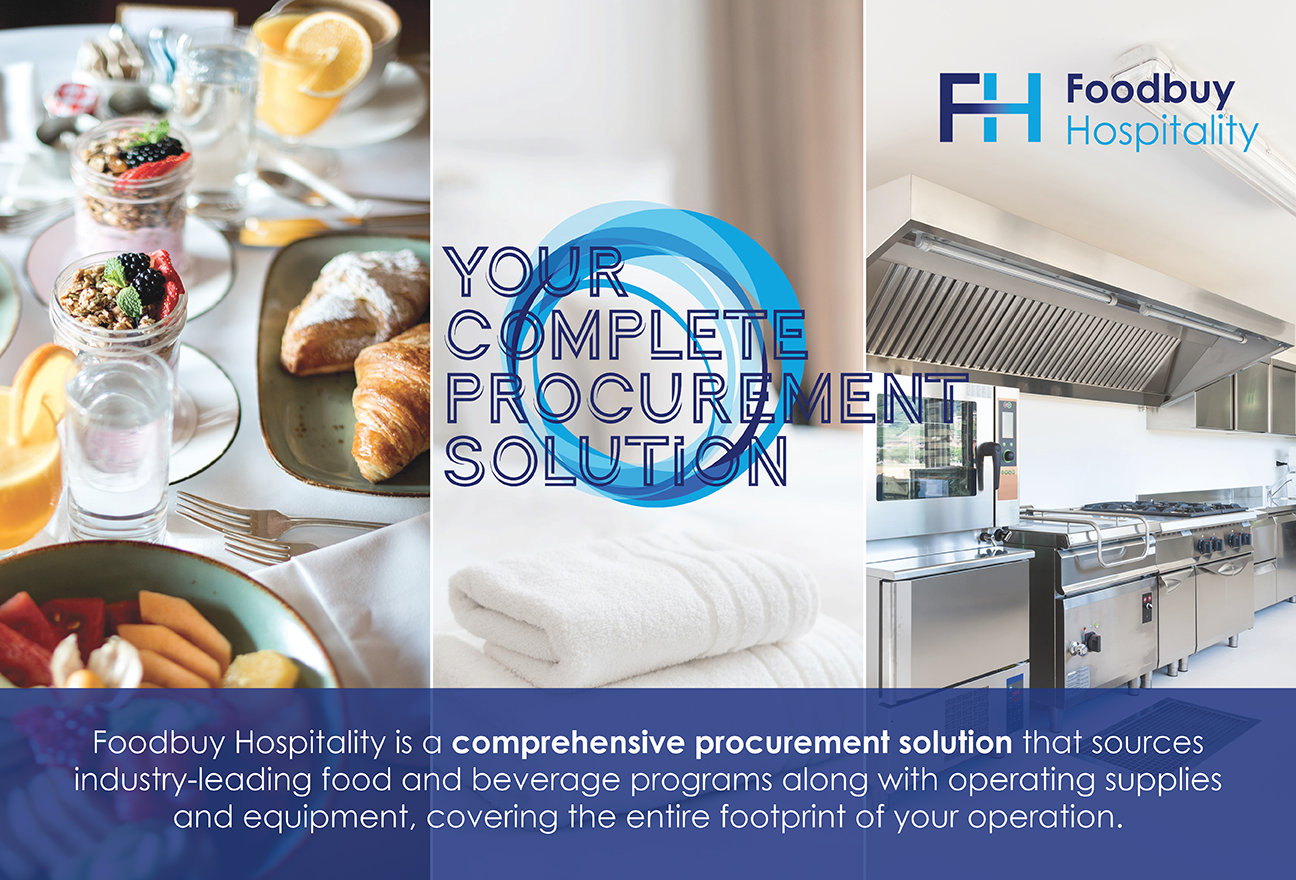 "What we appreciate most about working with the Omni Hotels & Resorts team is how they tailor their approach by market. Their local mindset carries over to procurement – sourcing responsibly, empowering communities, and leading through action. As Omni's procurement partner, we wholeheartedly support these efforts." – Dennis Hogan, CEO, Foodbuy
---
Advertisement
"We own and operate almost everything. In most cases, other hotel brands own very little of their company," he explains. "We like to reinvest our capital into every one of our hotels; every single Omni is managed by Omni. The other brands cannot say the same."
By following a vertically integrated approach across the hospitality ecosystem, Omni sets its own brand standards and can therefore custom tailor each property to the exact market and geographical location the hotel operates in.
"The top-end guest experience comes as a result of our vertical integration, higher quality control and a more integrated, seamless guest experience. Those are our key priorities looking forward," he says.
Strategic Partners
People and relationships are at the core of the Omni supply chain, with Alexander recognizing vendors as business partners, not as interchangeable suppliers. In diverse sectors ranging from food and distribution partners to insurance, Alexander has worked hard to cultivate long-standing relationships to ensure the supply chain is as resilient as possible.
Pinnacle Live, an event experience and technology company for the hospitality industry and one of the firms that Omni works closely with, has signed a recent agreement to serve as Omni's audiovisual and event technology services partner over a multi-year period.
"It's about facilitating win–win opportunities for our partners as well as ourselves."
"To me, it's not about squeezing the last dollar out, but it's about facilitating win–win opportunities for our partners as well as ourselves," he says of how Omni has benefitted from the company's strong relationships with its vendors.
Alexander directly mentions Foodbuy, a food service supply chain solutions expert and a partner of the company for more than 10 years, that hosts its annual meetings at Omni hotels.
"There's no better testament to the strength of a partnership than that they so greatly enjoy doing business with you that they continue to do so over the long-term," he says.
Growth Challenges
It's no secret that hospitality firms rely heavily on talented employees to ensure the customer has the best possible experience. Yet, the process of recruiting skilled staff, who are both eager to join the company and also understand they play an essential role in its success, is not without its difficulties.
"I don't know that it's a challenge as much as it's our guiding light to hire skilled people; one of our biggest initiatives as a company this year is training and development so that we can continue to attract and retain the best in the industry," Alexander says.
---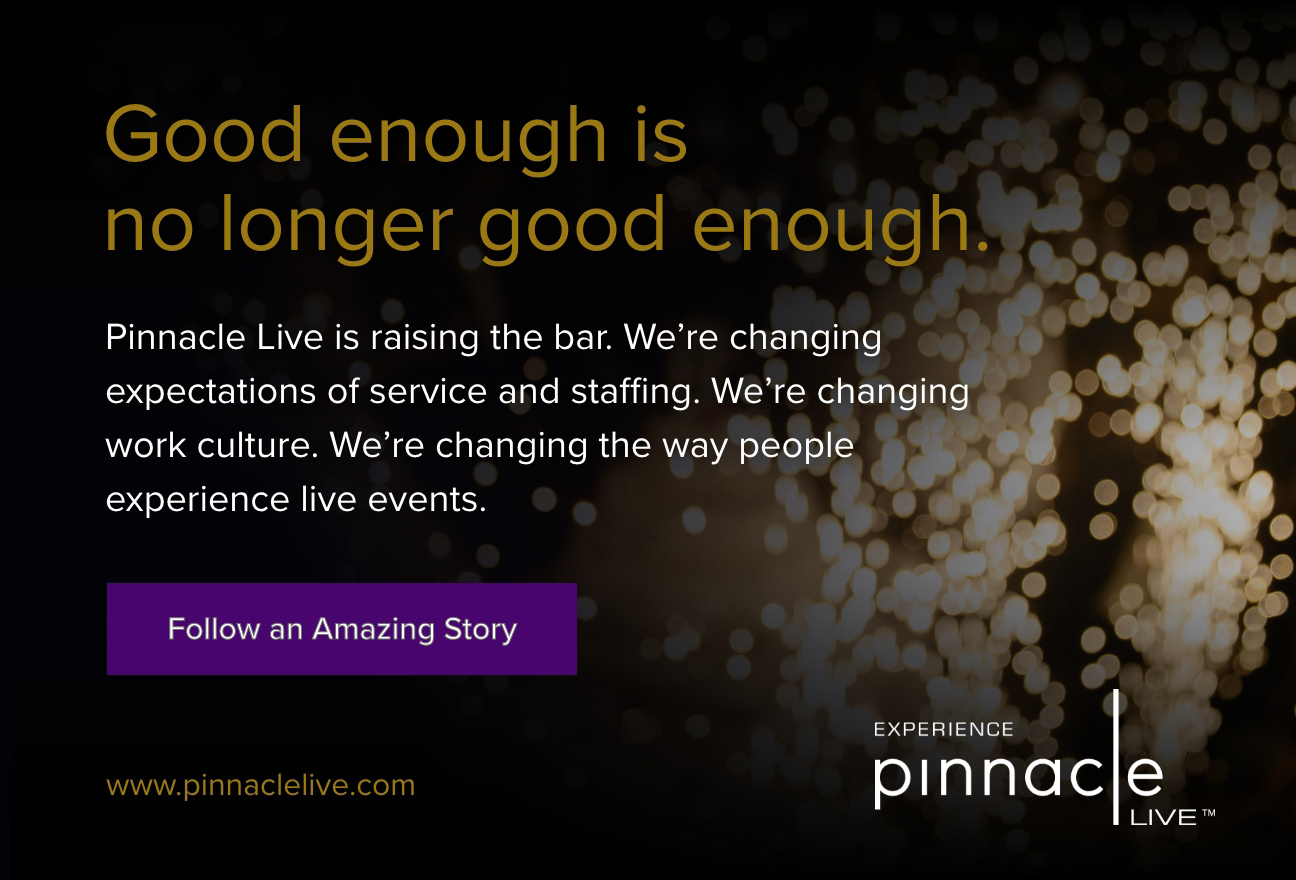 "Pinnacle Live and Omni Hotels & Resorts are a perfect match in our shared commitment to building strong relationships and delivering extraordinary experiences. Together, we create memorable events that elevate expectations." – Natalie De Fazio, President, Pinnacle Live
---
Advertisement
In the last year alone, Omni has added around 18,000 members of staff thanks to strong investments the company has made in job training, career planning, talent management and succession planning.
Even though many new faces have joined the company, Alexander believes that these people are far more than a number; they each have an identity and a story. Omni is committed to understanding where they want to be and what they want to accomplish in their careers.
"We want to stand beside our associates and help them achieve their career goals and aspirations. We're excited to continue finding the right people to join the Omni family," he says.
The core strategy of Omni requires great people throughout the enterprise.
"I would say that's our biggest focus and the key to our success," he says. "It's very humbling when I look around and there are so many jobs in the company filled with people that are far better equipped to do the job than myself."
Pandemic Bounce Back
One of the hardest hit industries during the COVID-19 pandemic was hospitality. As the pandemic magnified many trends and the reality of Omni's infrastructure, especially as it relates to the company's desire to understand its people, Alexander and his team went into the pandemic in a strong position.
"The world looks a lot different today than it did three years ago. It really magnified what we already do so well, which is tailoring and personalizing a stay for each guest. We were able to do that throughout the COVID-19 pandemic and really honor each guest's preferences in terms of a safe and healthy stay," he explains.