When the book is written about the tough times experienced by Australia in the 21st century, the chapter on 2022 will surely be a long one. From state and federal elections to the continuing COVID-19 pandemic and extreme natural disasters, the challenges came thick and fast. At times, they seemed to be without end.
Such challenges are tests for those experiencing them, and the impact is not limited to those directly affected by catastrophic events, either. It's well known that thousands of lives were upended by the storms and flooding that hit northern New South Wales and south-east Queensland early in the year.
What isn't common knowledge is the pressure these events placed on insurers, who struggled to keep up with the influx of resulting claims.
"We saw a claims catastrophe turn into an employment catastrophe for insurers."
"These storms brought the largest number of claims that CHU ever received from a single event," says CHU CEO Kimberley Jonsson. Given that the underwriting agency has been a major part of Australia's insurance landscape for close to five decades, that's saying something.
"We saw a claims catastrophe turn into an employment catastrophe for insurers," she says. "From our perspective, the effect was we needed to double our number of claims consultants."
As the fallout from the extreme weather went on, the industry found itself amid what's been termed the "War on Talent, On Steroids" as insurance companies struggled to fill an estimated 5,000 jobs that appeared overnight with a limited pool of candidates.
"We were battling on two fronts," Jonsson recalls. "The most important being getting our customers back into their homes as quickly as possible, but to do that we needed to attract new employees and retain our existing ones in a candidate market we'd never seen before. It was a turn of events I would not have foreseen."
New Directions
The change brought about a directional shift for both CHU and Jonsson, who took on the role of CEO in early 2021. "I went from promoting strata insurance policies to the insurance market to promoting CHU as an employer to the candidate market and the industry beyond," she says.
Meanwhile, 2022 became very much about CHU's employee value proposition and being an employer of choice in the insurance industry, she says. "I'm proud to say that CHU has enjoyed 96 percent employee retention throughout the period, and through our employee value proposition we were able to attract the best candidates in the market and fill vacant roles very quickly and without using agencies."
---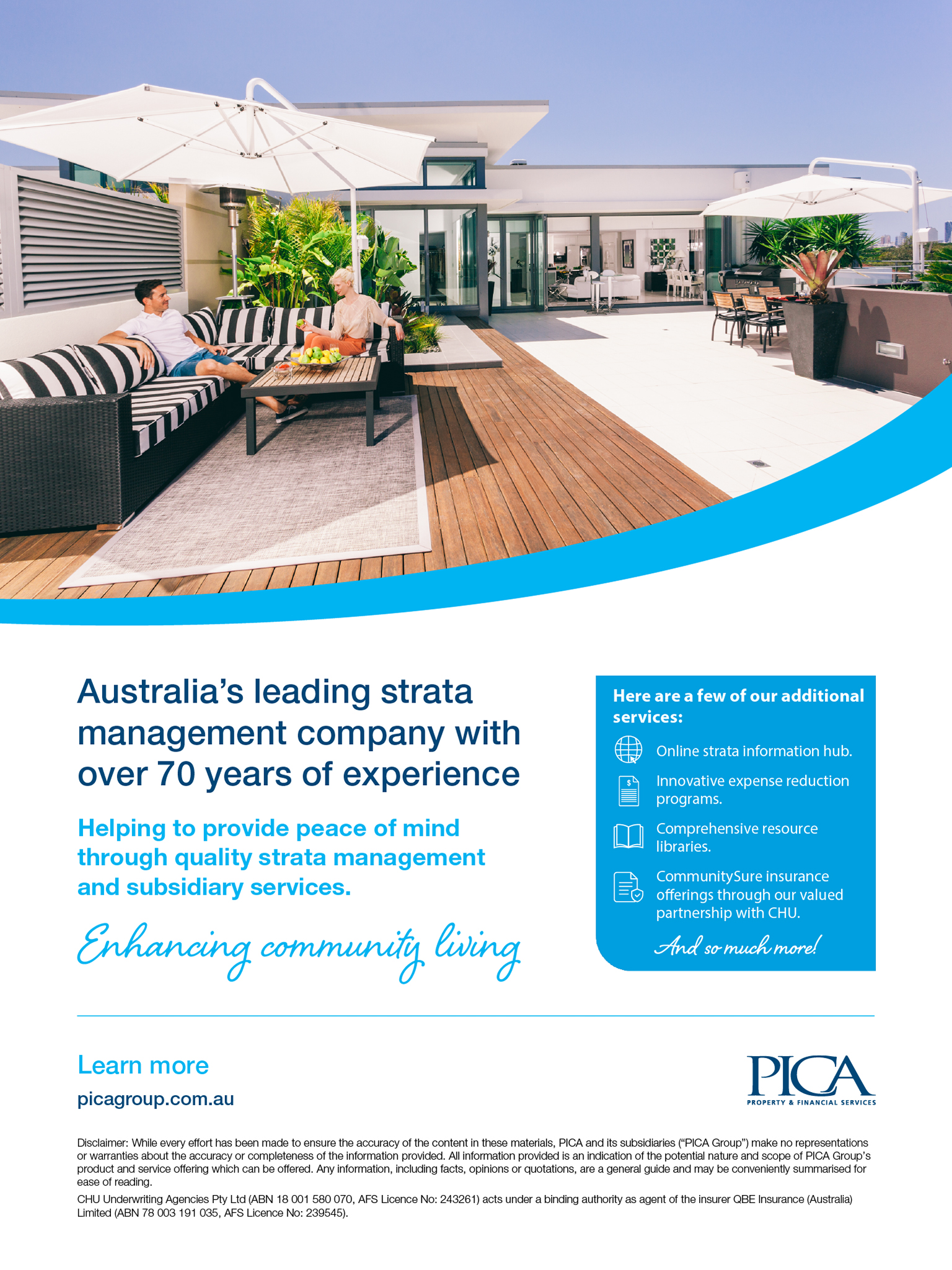 ---
Advertisement
The result exemplifies CHU's agility and adaptability in the face of the ups and downs to which the insurance industry is prone. It's also a testament to Jonsson's sure and steady hand in the CEO position. Her 18 years with the business has given Jonsson a solid understanding of the industry and CHU's place within it, and has allowed CHU to embark on an ambitious expansion plan under her leadership.
"Our five-year strategy includes diversification of our revenue to insulate our core business," she explains. "Our goal is to have 30 percent of revenue coming from non-core business activities; this is to say outside of our core product, which is residential strata insurance in Australia."
Sure Thing
CHU's work in that core field has earned the underwriting agency a range of accolades, including being named the Australian Insurance Industry's Underwriting Agency of the Year on four non-consecutive occasions.
In fact, CHU created the first residential strata insurance plan in Australia shortly after the company's establishment in Sydney in 1978. Today, CHU is recognized as one of the nation's leading strata insurance specialists, underwriting more than 100,000 schemes across the country.
At the heart of its business model is an adherence to providing comprehensive insurance for strata properties, rather than offering a series of costly (and often crucial) "optional extras". Landlords, contents and strata alike find themselves beneath CHU's umbrella, with claims service and emergency assistance available around the clock.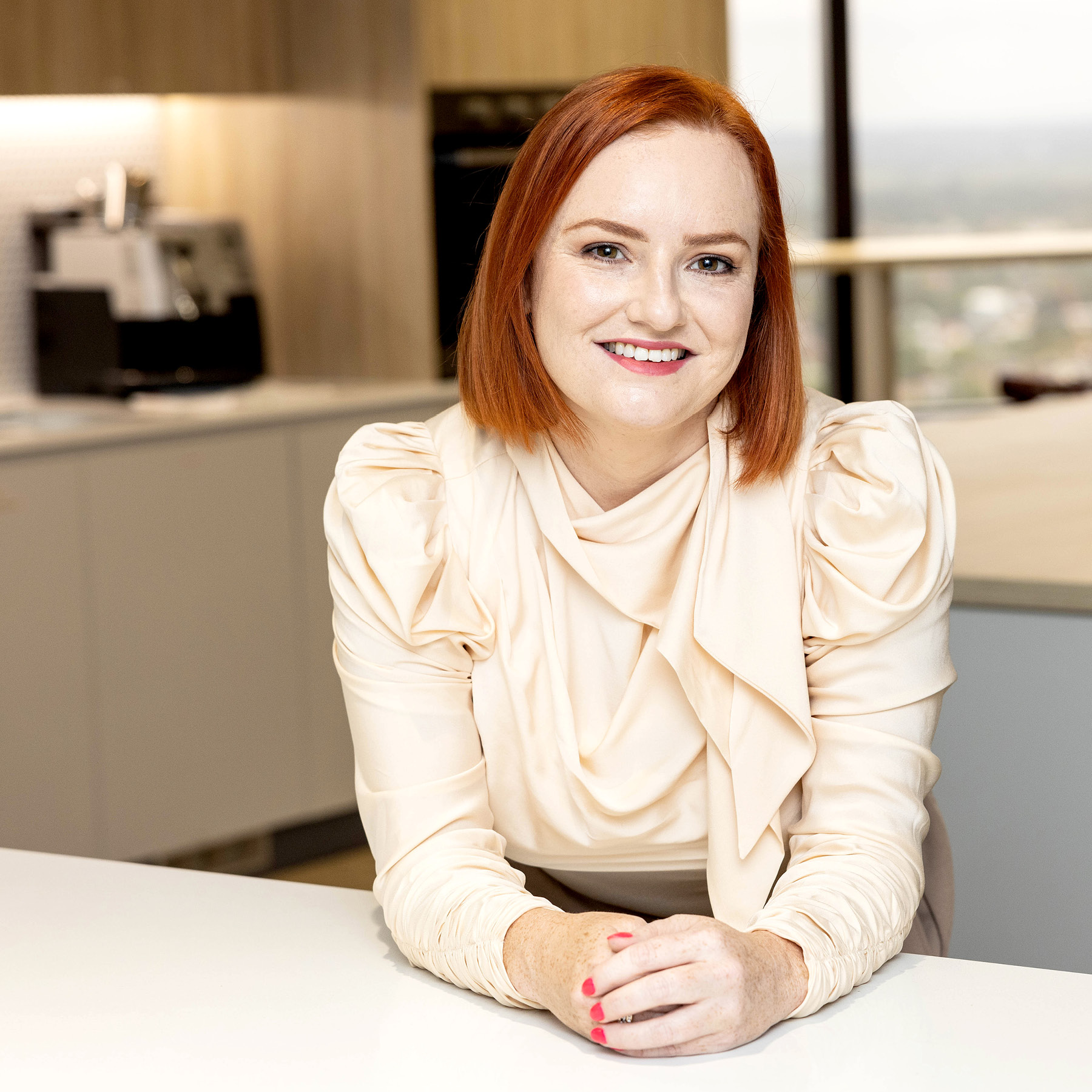 "For 45 years we've partnered with strata management companies and their insurance brokers to take the headaches out of insurance arrangements."
"For 45 years we've partnered with strata management companies and their insurance brokers to take the headaches out of insurance arrangements," Jonsson says. "Strata management has changed a lot over that time, from a cottage industry to a true profession; this means the companies have changed, too."
"We now have multiple strata management companies in Australia that have a national footprint. Their needs are quite different to the family strata businesses of yesteryear."
With these changes have come a new set of needs, and protectors like CHU have themselves had to change accordingly. "Over time our business model and method of distribution has shifted to be 80 percent broker," she notes. "This means we have significant relationships with brokerages. Many of them specialize in strata. Distribution is very different when you're dealing with insurance experts compared with dealing with owners' corporations direct."
To achieve its goals, CHU has partnered with some of the best loss adjusters, builders and restorers in the business, large and small. "They're a big part of the device delivery model for CHU claims," Jonsson acknowledges. "We need to have large national companies such as JLG on panel for when catastrophes happen, but we also need the kind of service that local builders can provide."
This model allows CHU to have a national footprint when disaster strikes, but also a local, more intimate service for business-as-usual claims. "And then there are our shareholders, insurance broking partners and QBE, our capital provider," Jonsson says.
Team Game
The sense of teamwork that permeates CHU's operations inside and out is, Jonsson says, a binding agent necessary to keep the company firing on all cylinders. "In my experience, the best way to remain agile is to empower your team but also actively encourage departments to work together," she adds.
"There's no need for a CEO or manager to become a bottleneck in a process when you have the right people in the right roles. Let everyone do what they do best and the organization will adapt accordingly."
Perhaps that's easier said than done in the kind of complex ecosystem of stakeholders CHU calls home, but the company has aligned itself behind Jonsson's people-centric approach to the CEO role.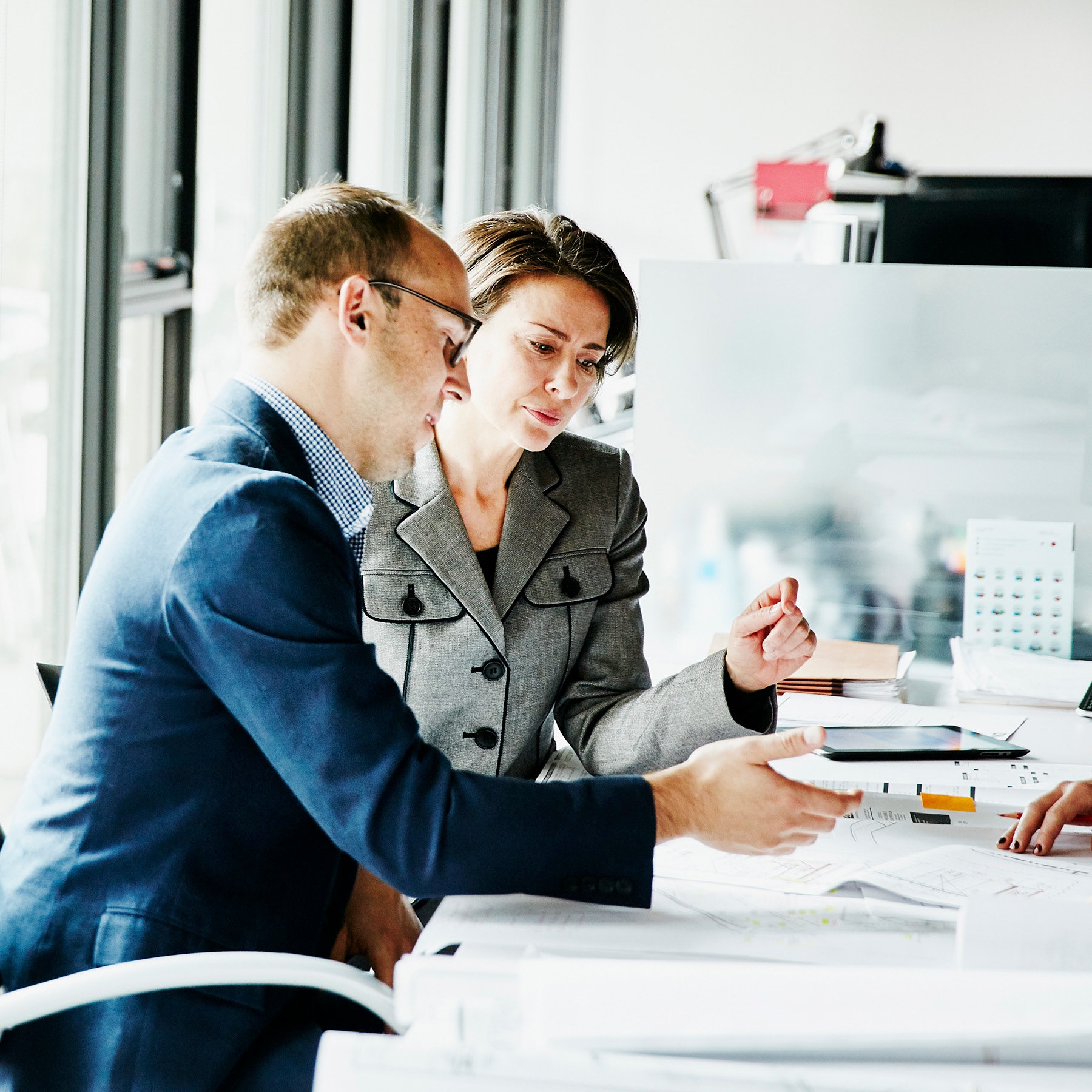 "There's no need for a CEO or manager to become a bottleneck in a process when you have the right people in the right roles."
"My role is to let everyone know the priorities of the organization and facilitate open discussion between departments," she says. "We try not to have 'meetings for the sake of it', but we do have a fortnightly operations meeting where the object is for all leaders to know what priorities others have and to have open dialogue about what departments need from each other to best continue their work."
This allows other leaders to lend support, opinions or information to unrelated projects in an efficient but informal manner. "It has worked well for us and allows us to stay agile."
Another important consideration for CHU is making sure staff engagement is high, particularly when industry turnover is so turbulent. Jonsson says time is the greatest gift a company can give, and CHU does so generously.
---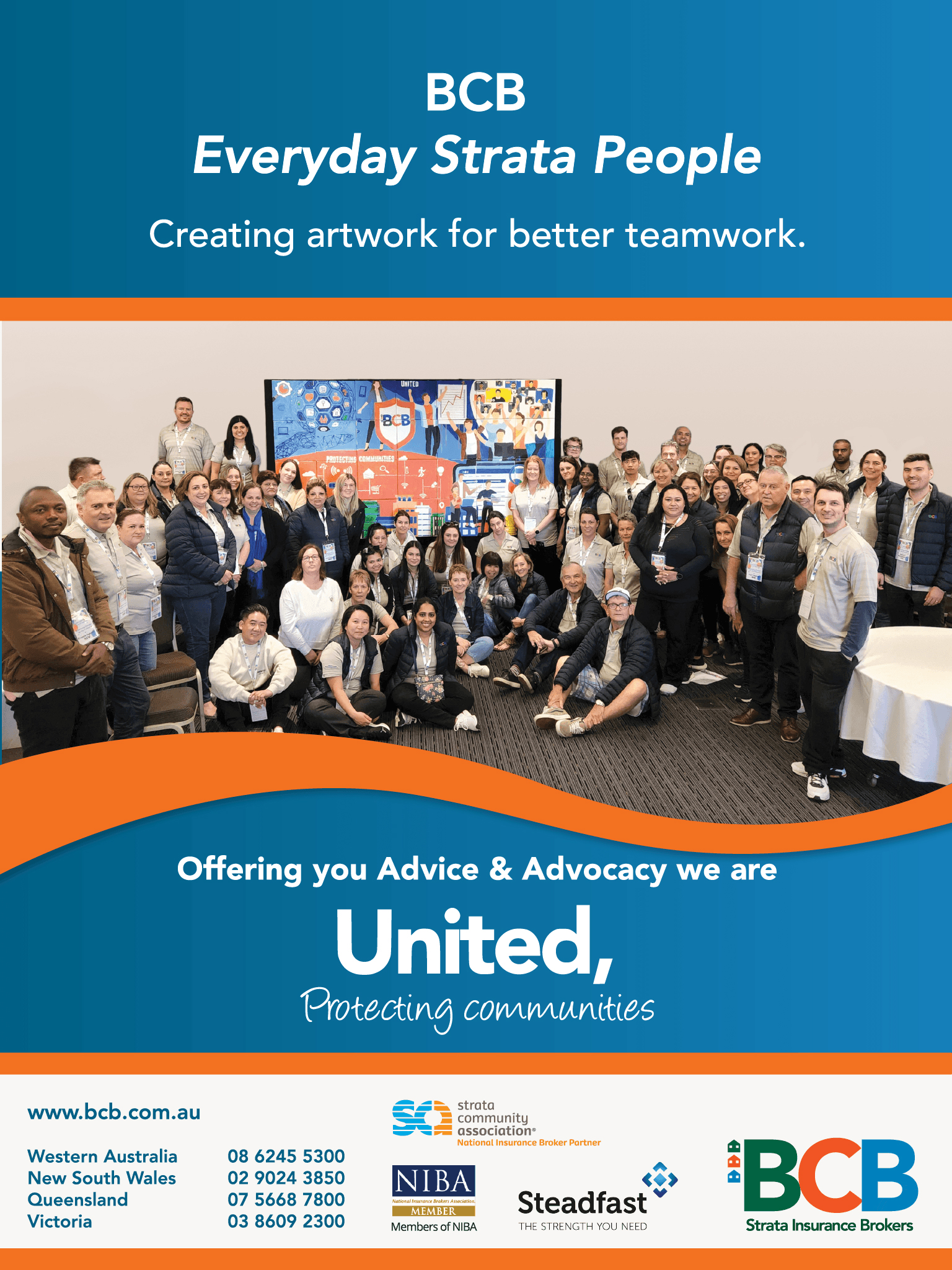 ---
Advertisement
"We spend money where it counts, but time is more important," she insists. "So we spend time together. The leadership team moves around the country to spend time with people in the various branches. We want our leaders to know everyone by name and we want people to feel connected to the leadership."
Branches also enjoy monthly gatherings known as ConneCHUn Days, aimed at fostering strong relationships outside of immediate teams.
"At CHU we celebrate large milestones but also smaller successes," Jonsson says. "Quite a big deal was made when CHU Consult booked its first invoice. It was only US$970, but the work by our teams to get to that point was years in the making. It was the culmination of that work, but also the beginning of something bigger."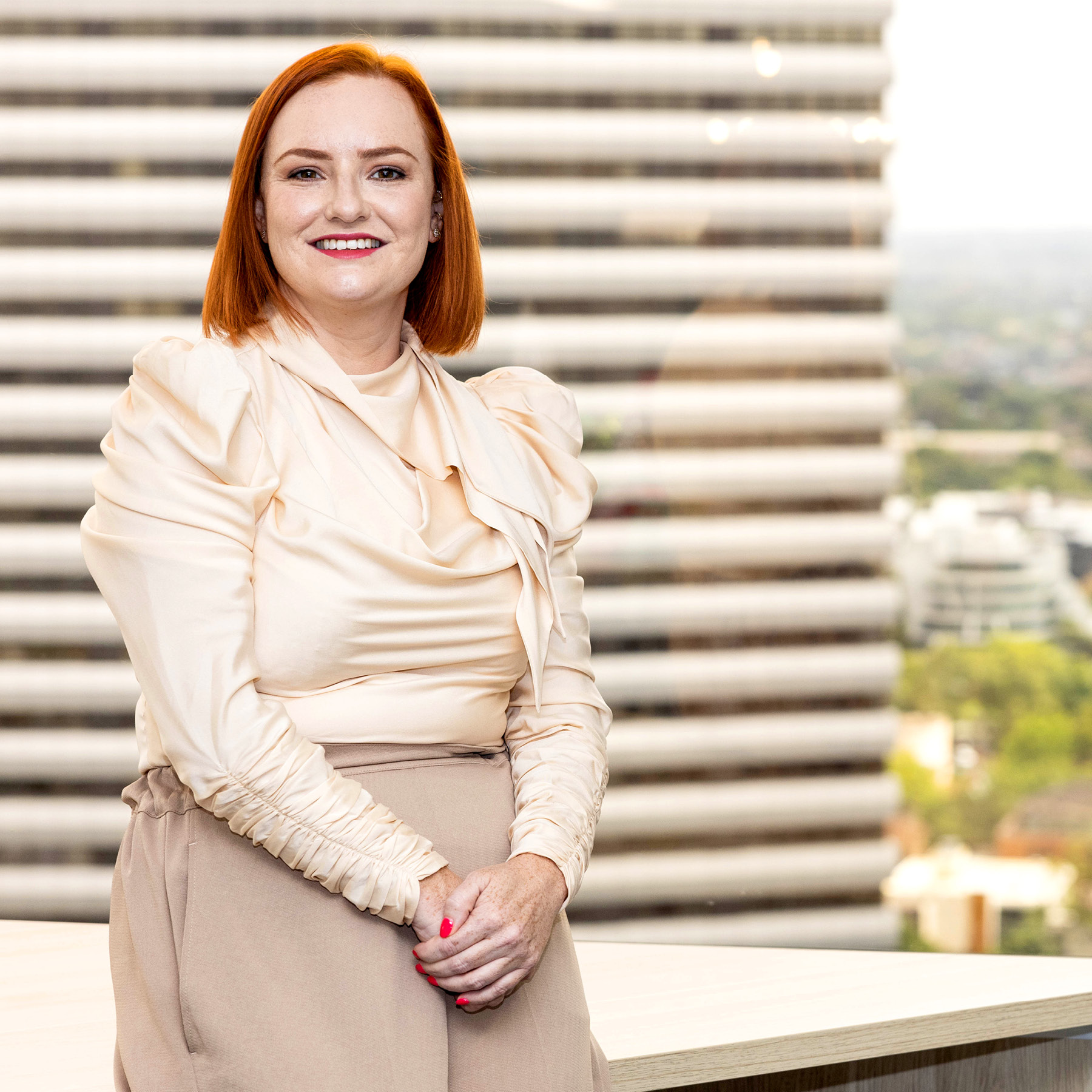 "At CHU we celebrate large milestones but also smaller successes."
Rewards and recognition are handled internally by CHU's All Stars program, which holds simultaneous country-wide events to celebrate achievements big and small. "It's been popular since its inception in May 2022," Jonsson continues. "We also make sure we recognize and promote talent within our organization."
In 2022, the CHU Talent Team conducted projects and workshops that included the opportunity to pitch ideas to CHU's Shark Tank. "Some of them even asked the company to invest money in their pitches," Jonsson adds. "The feedback on the first iteration of this program has been wonderful. People really appreciate the opportunity to be heard."
Network Connection
Human relationships underpin the business, says Jonsson, and that extends to external partnerships.
"Community is the key when it comes to the future of strata insurance," Jonsson asserts. "We see our role in the industry as supporting the community in every way we can. Our community consists not just of people here at CHU, but our broker partners, strata manager and the community of strata owners."
In times of strife, it's a chance for CHU to help its brokers, she says. "We work closely with our established relationships to place new or maintain existing cover. We've seen insurers reducing their risk appetite and even exiting certain markets. Getting multiple quotes, let alone one quote, can be difficult in a hard market where the risk appetites have changed."
Through its offshoot Flex Insurance, CHU helps to restore a sense of calm by maintaining a consistent and sustainable approach to underwriting. This means looking at ways to work with brokers to provide solutions rather than decline to quote or renew.
This approach is one of the ways CHU stands out among industry peers, Jonsson says. "It's important to provide cover throughout different market cycles, and brokers appreciate our consistent support," she says.
"We also provide to our brokers and agents multiple ways to deal with CHU, including through our local support teams in each state and territory, and through our digital platform StrataTech."
The latter has been a game changer in that regard, giving intermediaries full control of their strata insurance portfolio online at any time. The platform provides multiple ways for brokers to access information, easily view items such as the current status of a policy and obtain claims information and updates.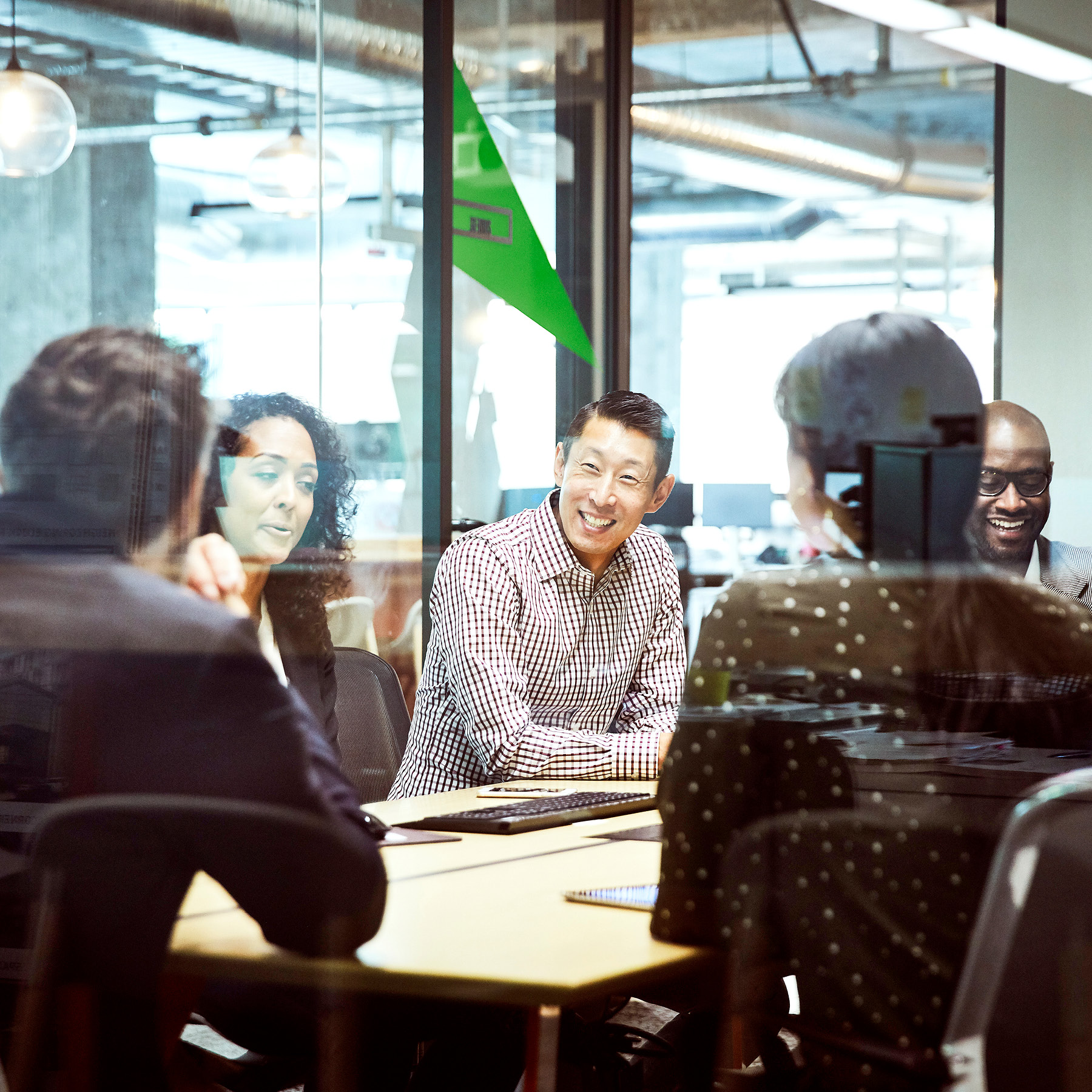 "Every CHU employee represents the brand, it's not just the sales team."
"Interconnectivity with our intermediaries and their systems is enabling a high degree of straight-through processing, quicker response times and a higher level of service," Jonsson explains.
"We treat our network as valued partnerships and I believe our customers and service providers see the relationship the same way. We always make an effort to give people our time and to share our knowledge and expertise," she adds. "That's been built into our organization for 45 years. Every CHU employee represents the brand, it's not just the sales team."
In the market, CHU has earned a reputation as professional, knowledgeable and friendly. "This has been our DNA and it's worked for us so far."
Passion Project
When Jonsson first joined CHU as a Customer Service Officer in 2005, it was the beginning of her career; prior to that, she'd worked in retail while she completed her university degree.
Jonsson's swift progression through the company is, she believes, a product of her tenacity and resilience. "I think sheer resilience to keep going when others may give up is one of my secret weapons at work," she adds. "It's certainly been important in 2022."
Additionally, her creativity when it comes to solving problems and her people skills have been gifts to CHU as it continues to evolve and adapt to the needs of the now. "I'm fairly self-aware when it comes to what I don't know or am not good at," Jonsson says. "This means I can use my time efficiently to get results by consulting experts instead of trying to be an expert on every subject that arises."
Jonsson's passion for the work, which has helped her stay with CHU for almost two decades, is infectious and has done much to shape the culture of the company. "You definitely have to love what you do, love your clients and your colleagues," she insists. "We spend so much time and energy on roles like this; it simply isn't sustainable without genuine passion for your cause."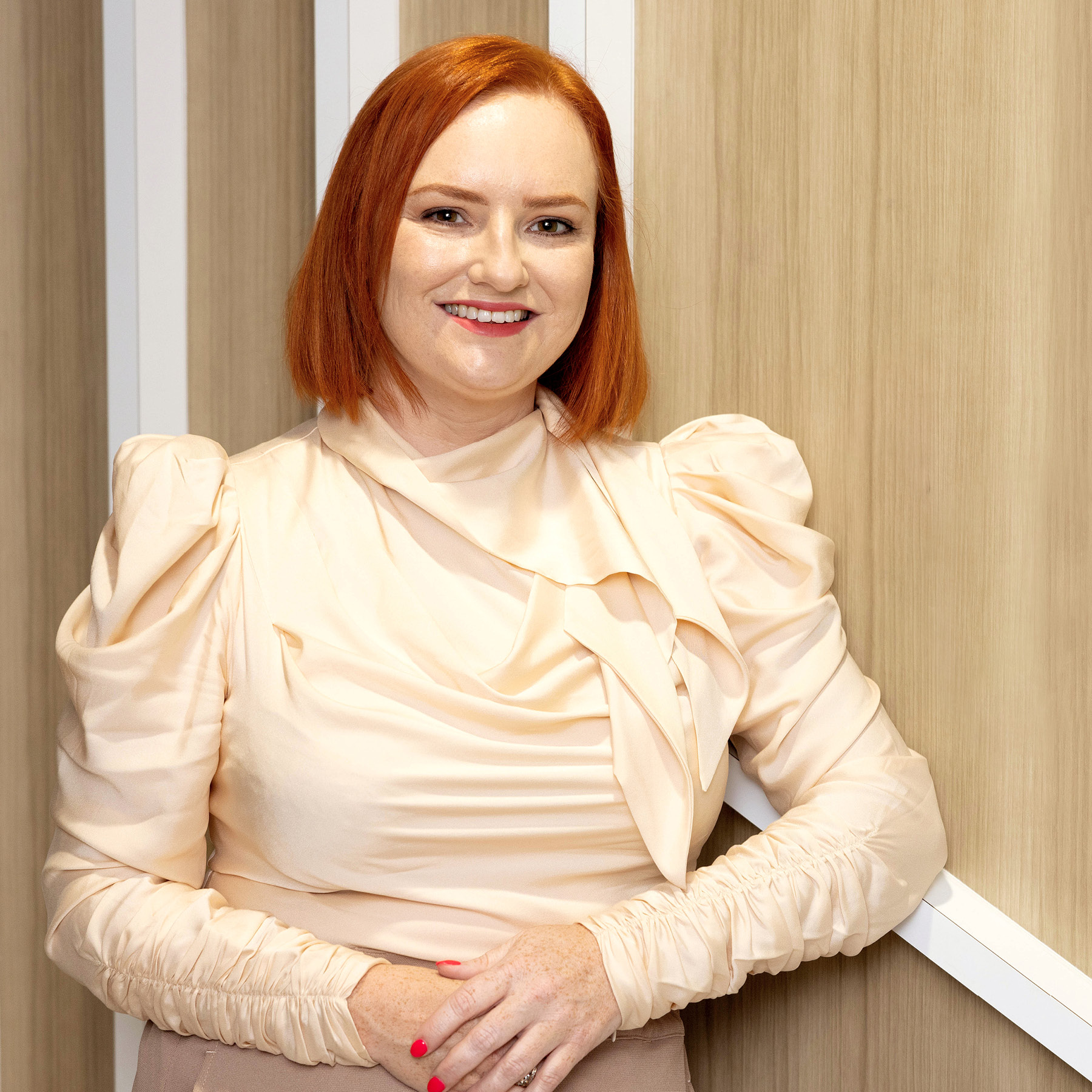 "Let everyone do what they do best and the organization will adapt accordingly."
If your company lacks a great culture, it's up to employees to help build it, she says. "You need people around you who care as much about the business and the clients as you do. That way you don't have to be everywhere at once, but your presence can be felt through culture," she says.
Leadership often means taking a stand and making sure your team is on board. In the case of Jonsson and CHU, it's no different. Sustainability has long been a part of the company's DNA, but Jonsson says it's no longer enough to keep it in-house.
"We've been a carbon neutral business for a number of years, and have been carbon negative for the last two," she enthuses. "We're working on our ESG Charter to not only improve the offset of carbon with our own enterprise but actually encourage sustainable practices throughout our supply chain."
This means more than simply encouraging panel suppliers to be sustainable, she adds. "It will form a part of our tender and contract process from 2023. We want to leverage our significant panel builder spend to create greater availability of sustainable materials for restoration use in Australia and embrace the concept of a circular economy through eliminating waste and pollution, circulating products and materials."
The Road Ahead
StrataTech has given CHU a firm foundation to launch its next moves. Jonsson says the future will be focused on simplicity and efficiency for customers. "There are some basics, which we're looking to streamline, from our products to our processes," she says. "For example, CHU will make our new business quoting process much more efficient in 2023 with a view to simplify doing business with us."
Work is also underway on automating CHU's claims process, which will help expedite payments to customers.
---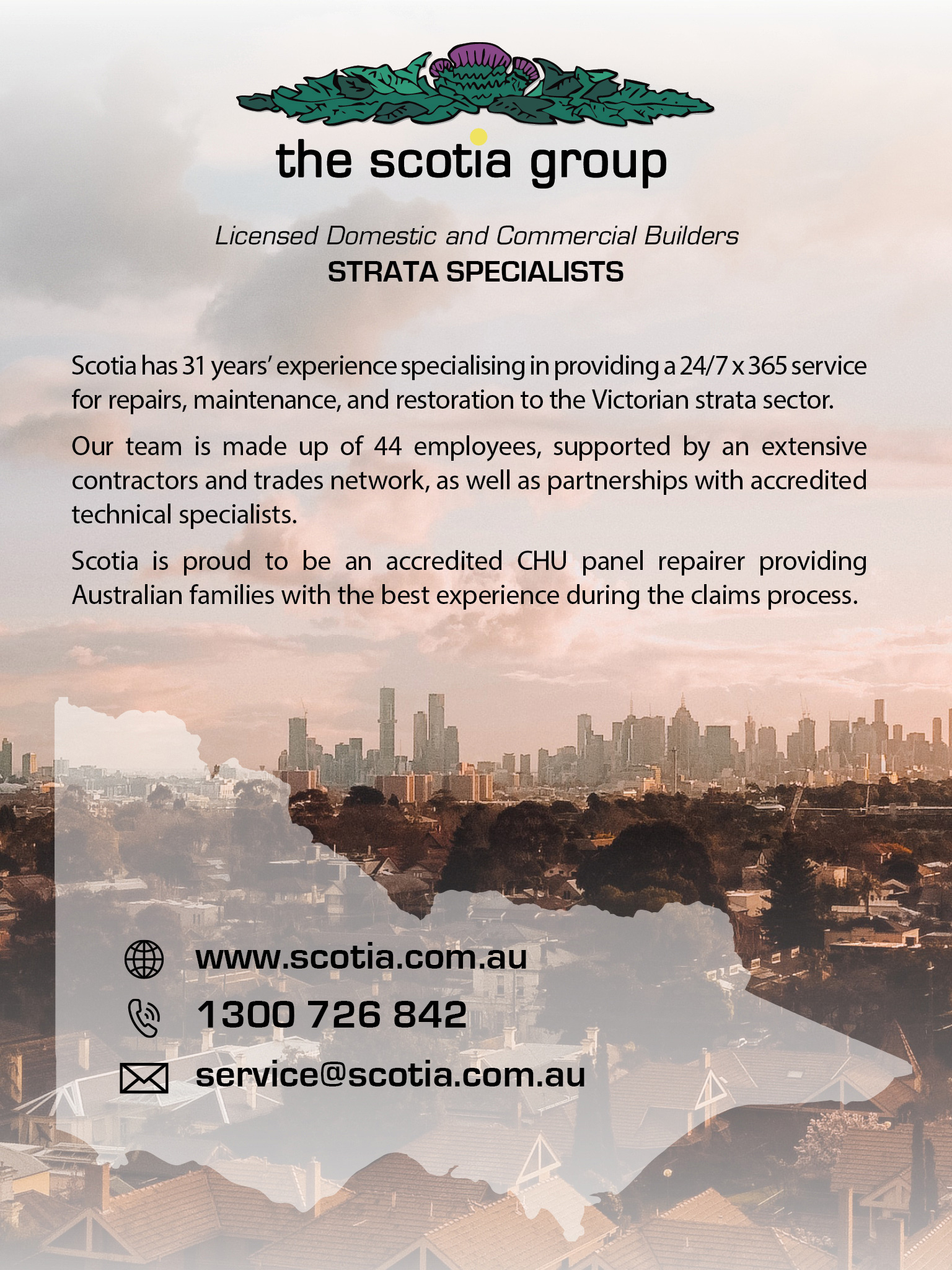 ---
Advertisement
Helping CHU meet this new vision are a series of acquisitions and expansions. A building inspection technology business, Hovering, joined the CHU fold in early 2023 and this addition will allow CHU to leverage drone and Lidar technology to make building inspections cheaper, safer and more efficient.
Meanwhile, CHU Assess has become the largest strata loss adjusting firm in Australia after only four years in operation. "We're lucky to have such a good foundation in StrataTech as we expand our consultancy business," Jonsson says. "My goal is to have CHU and CHU Assess employees on the ground in Auckland this year, and we're actively working towards that."
Business In Motion
To sit still in the world of insurance is to perish. Jonsson says innovation is the fuel that keeps the CHU engine running, and that won't change anytime soon.
"After 45 years in business, CHU has consistently led the strata and community title insurance sector in Australia, and we've never taken that unique leadership position for granted," she says. "Through innovation and continually challenging the way we do business, we strive to stay ahead of the industry."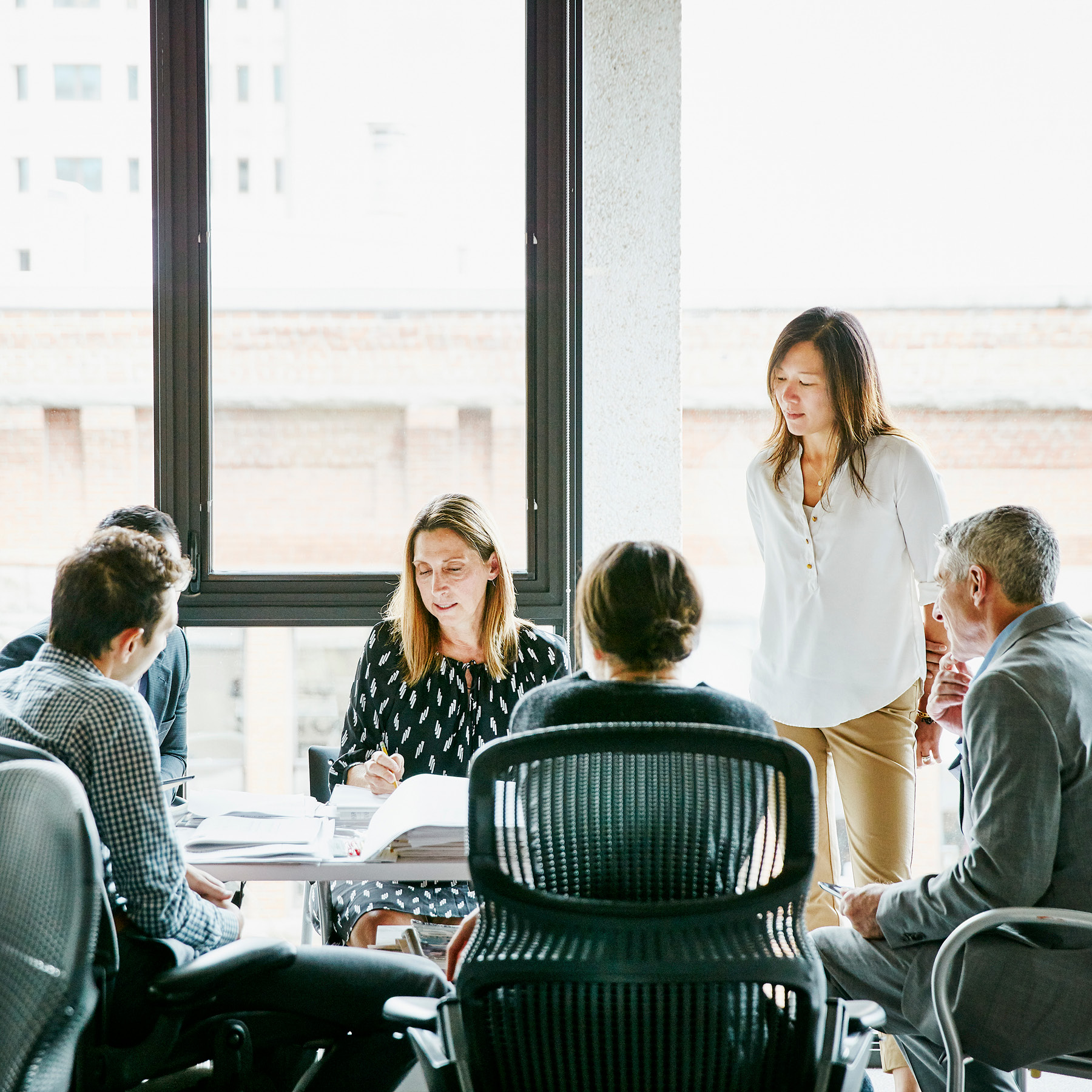 "After 45 years in business, CHU has consistently led the strata and community title insurance sector in Australia, and we've never taken that unique leadership position for granted."
Part of that leadership role means demystifying insurance, a matter that still has the power to confuse and distress. "I want CHU to be known as Australia's most trusted provider of strata insurance," Jonsson say.
This means CHU's people need to be experts in their field. "You'll see our staff presenting on niche topics at industry events all over the country," Jonsson enthuses.
"My goal is simple: for CHU to be a thought leader in strata and insurance. We look at emerging trends and educate the market and our customers about what it means for them. We want people to understand what they're buying and what will happen if a claim occurs."