Taste-testing ice creams from beloved brands such as Edy's/Dreyer's®, Häagen-Dazs®, Drumstick®, Outshine® and Skinny Cow® may seem like a definite perk of the job but for Kim Peddle Rguem, the CEO of Dreyer's Grand Ice Cream, it's a task she takes very seriously.
"On a weekly basis, we will take a flavor, such as our caramel cone from Häagen-Dazs, and we will buy in the marketplace the comparable products from our key competitors," she tells The CEO Magazine. "We have our teams objectively taste and evaluate the products, and from there we drive change." 
These changes can be fairly simple yet still deliver an impact, such as the recent decision to increase the size of the font of the expiration date on the outside packaging. "Personally, I've found during the COVID-19 pandemic that I'm wearing my glasses more in front of the screen and I struggle to read some of the small print," Kim explains.
Others are the result of months of innovations. "We've done a lot of work over the past year on the Drumstick cone," she says. "We want to make sure that the whole head of the cone has the perfect distribution of crushed peanuts on it and that it remains consistent." So, no matter when or where you unwrap a Drumstick, you'll be guaranteed the same quantity of peanuts. 
Operational excellence has been front of mind for Kim since she stepped into the role in February 2020. With more than two decades of experience in the fast-moving consumer goods industry, she knows more than most just how crucial it is to deliver the best product every single time. Especially when yours is as tangible as ice cream. "People evaluate our product when they put it in their mouth every day," she points out. "And we don't want them to just buy our ice creams once. We want to be a permanent part of their ice cream repertoire."
Her focus is already delivering results. "We've upped the ante around our operations quite significantly over the past 18 months and it's a strategy that is paying out in spades in the marketplace."
As a category, Kim says ice cream is showing impressive growth in the COVID era – as we spend more time at home, it's become a treat to enjoy from the convenience of our freezers. And Dreyer's is leading this growth across almost every product category. "I believe a huge part of that is our absolute single-minded focus on a great product that delights each and every time," she shares.
Being at the top of shopping lists is nothing new for Dreyer's – the name has been a favorite in households since its first tubs of ice cream were sold in 1928. That was the year William Dreyer and Joseph Edy, ice cream maker and sweet maker respectively, came together in California to establish Dreyer's and Edy's ice cream. Just a year later, the duo innovated a flavor that remains a hit today: Rocky Road.
In 1977, under new ownership, the brand became available from coast to coast, although east of the Rockies, it was marketed under the name Edy's (a distinction that remains today). In 2002, Dreyer's was acquired by Nestlé which, in 2020, sold the company to Froneri, a global ice cream business it owns in partnership with French private equity firm PAI Partners.
With the sale, Kim, who spent 19 years with Nestlé in the US, became CEO of Dreyer's. However, she's been General Manager of the company since late 2018 when she was appointed President of Nestlé's Ice Cream Division. "We're a separate organization now, but I've retained the same role," she explains. What has changed is the environment. "I now answer to shareholders and a supervisory board, which is different from being part of a division of a multinational food business."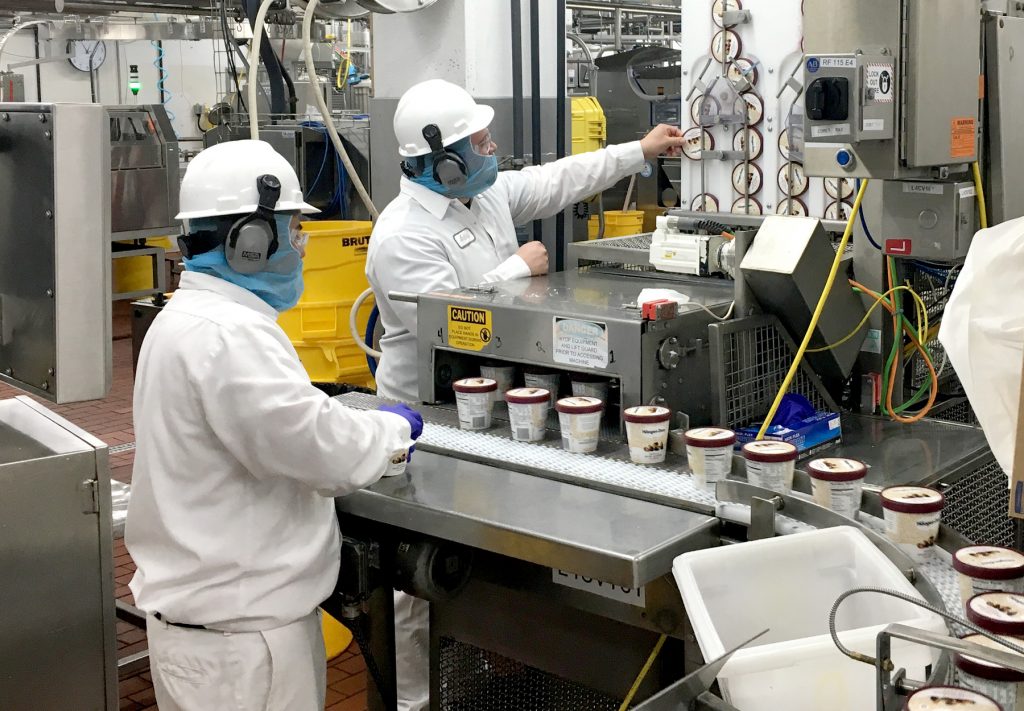 "We don't want them to just buy our ice creams once. We want to be a permanent part of their ice cream repertoire."
The restructuring has delivered tangible benefits. "We're now a perfect size organization. We can be a lot more entrepreneurial than we could be as part of a global behemoth, but we've also got great sales behind us," she says, adding that the business turns over US$2 billion annually. "It's this nice mix. We're small enough to adapt quickly to the marketplace and I can make a lot of decisions directly with the leadership team without having to consult lots of other parties."
The repositioning has Kim enthusiastic about the future. "I think the opportunities are huge," she says. Ice cream has remained a mainstay of US households, but the way it's consumed has changed. "If we go back 50 years, most people ate scoops of ice cream sitting around a dinner table for dessert. COVID-19 has brought back that familial time together, but our overall lifestyles are now quite different."
The Dreyer's portfolio reflects that. "A lot of our products are packaged in pint-size or a 48-ounce size that you can scoop into a bowl, but we also have an incredible portfolio of what we call novelty or snack products that differentiates us from the other big manufacturers," Kim reveals.
---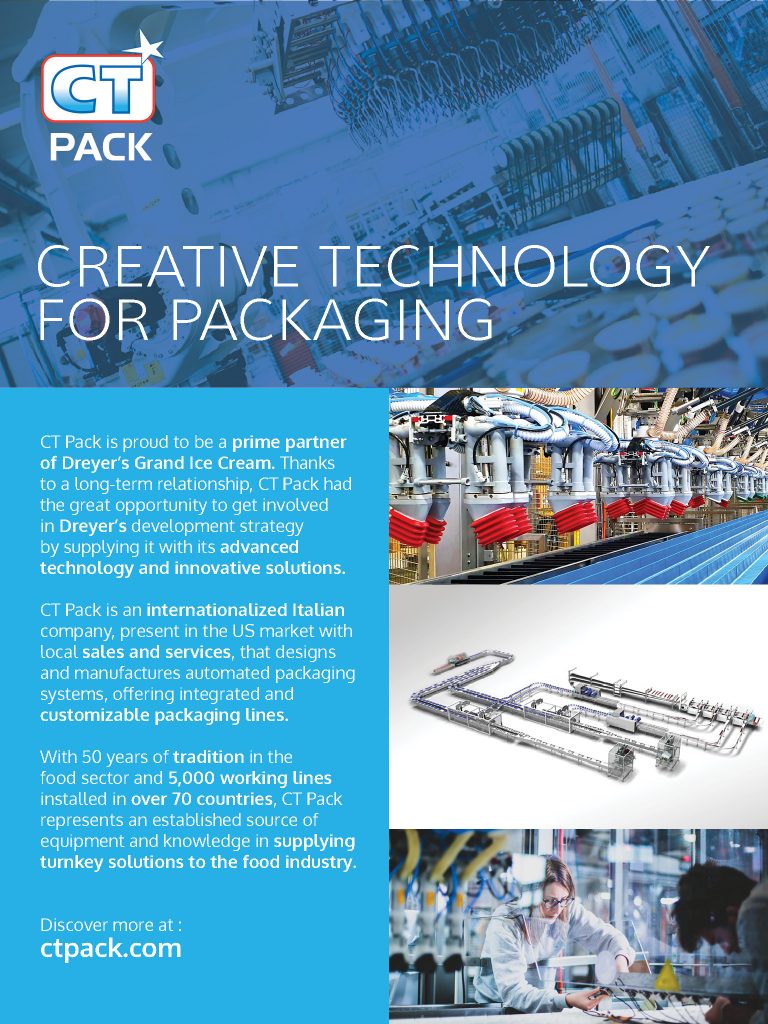 ---
Advertisement
Whether sticks, cones or sandwiches, these changing formats reflect the growth in grabbing a snack on the go. "The opportunity for our brands to grow in that area and deliver higher-quality products and different types of flavors is one of the biggest for the business moving forward," Kim says.
The proof can already be seen in our freezers. "In the past two years, we've launched a mini version of our Drumstick product: the mini Drum," she points out, adding that this miniature Drumstick is the perfect snack size. "It's still a treat, but it's portion-controlled and it's easy to hand out to family members or kids in the backyard."
Kim explains that these are the types of products that are currently resonating with consumers. "This is where we're building a lot of capabilities to grow."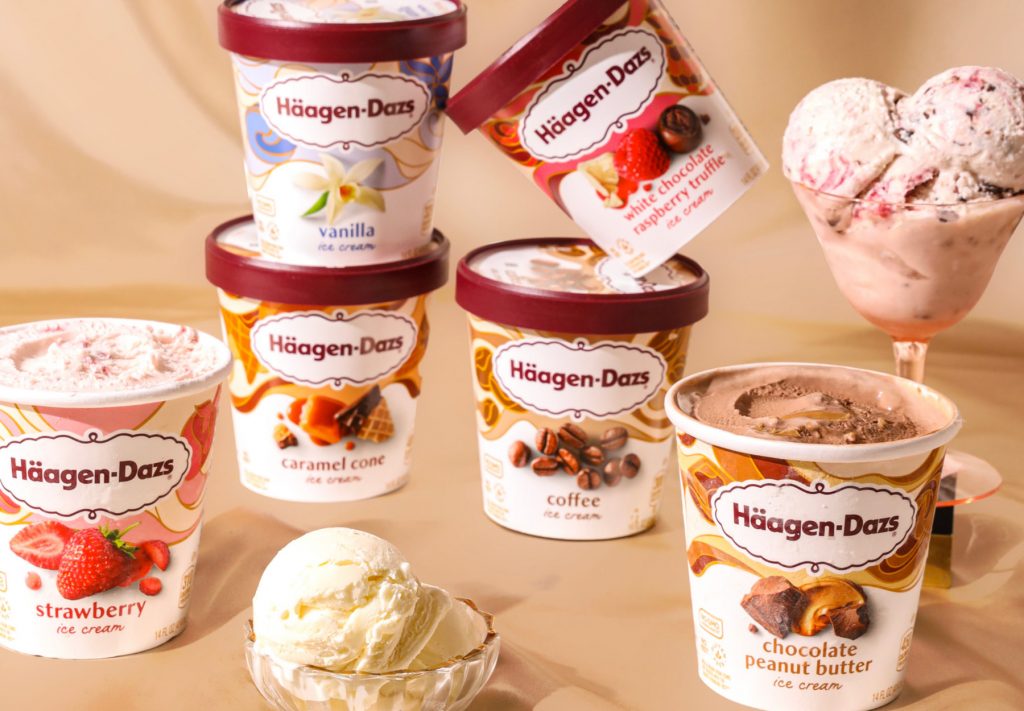 "We have several of the biggest, and most cherished, ice cream brands in the US."
Kim knows that the Dreyer's product portfolio gives it a leading edge in the marketplace. "We have several of the biggest, and most cherished, ice cream brands in the US," she says proudly.
Häagen-Dazs remains a synonym of quality, as it has been since its launch in the 1960s. "That was the age of convenience and Häagen-Dazs was different – rather than adding artificial ingredients, it went against the tide and took things out," she shares. Today, each of its core flavors counts just five simple ingredients, something that remains unchanged more than half a century later. 
Quality is something Kim references often but deliberately. "It's a word that is loosely tossed around in many companies, but the way our team lives it every day, through our benchmarking, our tasting and our traditions, is unusual," she says. There's a knowledge of the product that verges on the intimate. "Our salespeople can taste it when we make a change to the variety of strawberries we use." And such passion is behind what she refers to as "incredible marketplace results". 
Another factor that is contributing to this growth is the close monitoring of performance measures. "We run the business with urgency. We operate on a weekly basis," she explains. It's this microscopic approach that allows Dreyer's to correct and adjust regularly, which is not something you see across a lot of companies. "We look at the results from the week before and make decisions that will drive the week in front of us."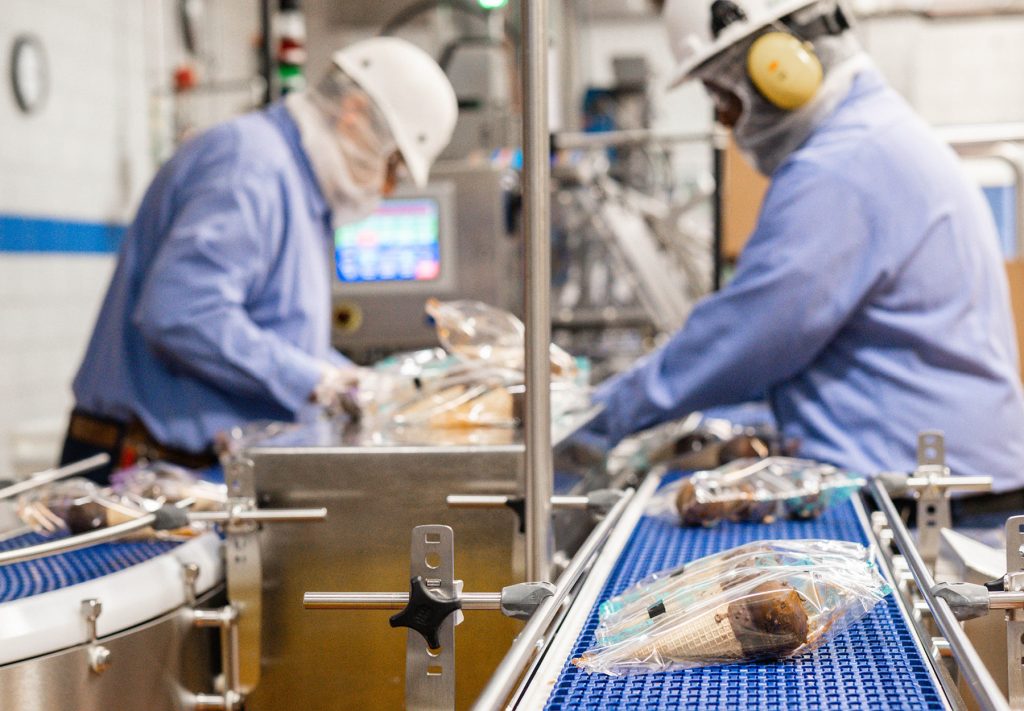 "If you're not the least bit curious about ice cream, we're probably not the right spot for you."
Kim has a philosophy that you have to "smell and touch the business" and doesn't shy away from the factory floor. "I have, more than any other time in my career, gotten into the weed of things in this role," she reflects. "I'll go into the cold store locations in our factories and can now immediately understand all the details that are written on the whiteboards, such as how many shipments we make to customers on a Monday versus a Tuesday."
Such a hands-on understanding, as well as the ability to speak the same talk as her team members, helps her understand the pulse of the business. "I think it makes them feel more valued in the decision-making because the leaders of the company can empathize with and support them through challenges," she adds, smiling. "You can't see, but I've got my sleeves rolled up."
It's this attention to the detail of the business that Kim credits with much of its current success. "We're not a company about pomp and hierarchy. We're that smaller scale where you have to get dirty. We try things, we give it a whirl and we correct from that," she says.
And Dreyer's is a business where a love of the product is paramount. "If you're not the least bit curious about ice cream, we're probably not the right spot for you."

Taste Innovations
This year, Dreyer's will launch a range of exciting products and flavors in the US:
Häagen-Dazs City Sweets – inspired by iconic city street food desserts, this collection reimagines street vendor pretzels, crispy churros, waffles and New York's classic black & white cookies.
Oreo Frozen Treats – this new collection features scoopable tubs, snackable bars, cones, sandwiches and more.