With 16 years in the HP family – 13 spent in India and three in the Asia–Pacific region, Managing Director Ketan Patel has held a variety of increasingly responsible roles, and through them seen the company through many iterations and changes. 
He says a decade ago, HP was selling technology geared at solving the technological issues of its customers. Fast-forward to today, and the company's focus is helping partners and the wider community effect social change and become ever more efficient – all while working towards its ambition to become "the world's most sustainable technology company".
Ketan tells The CEO Magazine that we live in a world where innovation is a driver, and he sees HP's role eclipsing simply selling technology, but also encompassing how it can, as a brand, contribute to humanity at large. "Our belief is that one thoughtful idea has the power to change the world," he shares.
This type of thinking shapes the working experience HP strives to provide, with Ketan explaining that it is not simply a place where people come to work but a place where individual growth makes an impact on the business, customers and broadly to the larger world.
"This what HP has been well known for in the past 75 years, and why people like myself have remained with the company for such a lengthy time frame," he explains.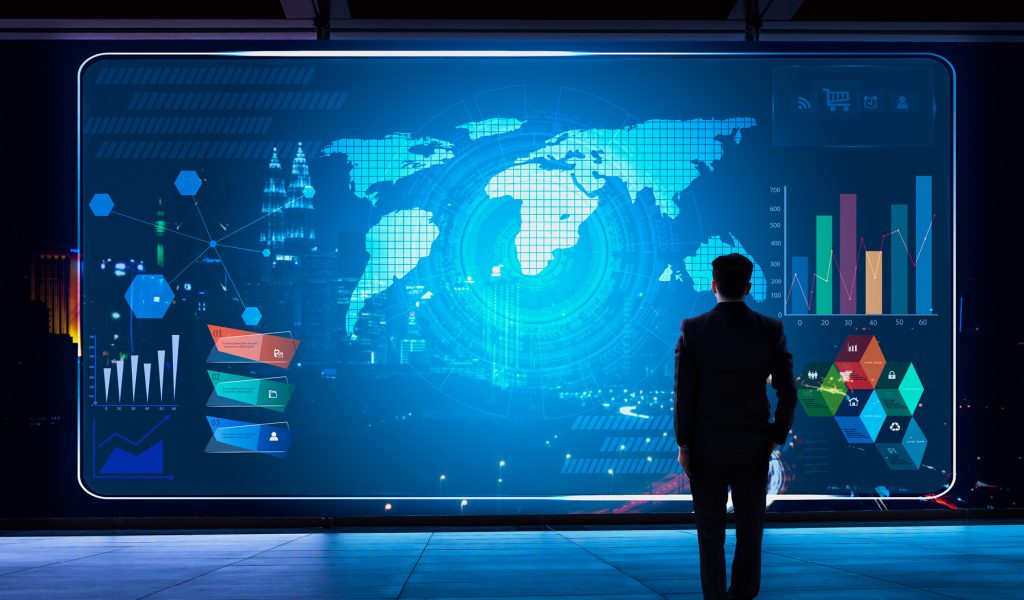 Building up a bigger market
Being at the forefront of the immense opportunity the Indian market offers was a key driver behind Ketan's decision to move from his Asia–Pacific post to India. He says the region has been a smaller market to date, focused on computing, printing and related services and solutions – and this is ripe for change.
"There is a massive opportunity in India to make a bigger contribution to the world of business. This is largely because of the clear demographic advantage the country has with a youthful population and the almost 300 million students that are in this country. Even today, almost 63 million small and medium-size businesses are not digitised in India." 
"We are one of the strongest brands across computing and printing – with an average 33 per cent market share in computing and 40 per cent in printing."
Looking to the past 18 months and the way personal computers are becoming central to our lives, Ketan notes the impact of COVID-19 has also seen us embrace a hybrid world where people are either working or learning from home. This is a key reason he sees such opportunity for HP in the immediate future.
"In my role as Managing Director, I need to realise this opportunity as well as maintain the already great performance of HP in India, where we are market leaders. We are one of the strongest brands across computing and printing, with an average 33 per cent market share in computing and 40 per cent in printing," he explains.
Ketan's role also sees him responsible for a large base of 7,000-plus employees, which is the second-largest employee base in the world. The past 18 months have bought extra challenges given the pandemic and what has essentially been crisis management. Now the company is focused on upskilling staff to work in the hybrid environment.
"People have been working from home, but things are likely to open back up soon, so we need to make sure they are ready, including things like mental fitness, wellness and managing themselves in a hybrid world," he says.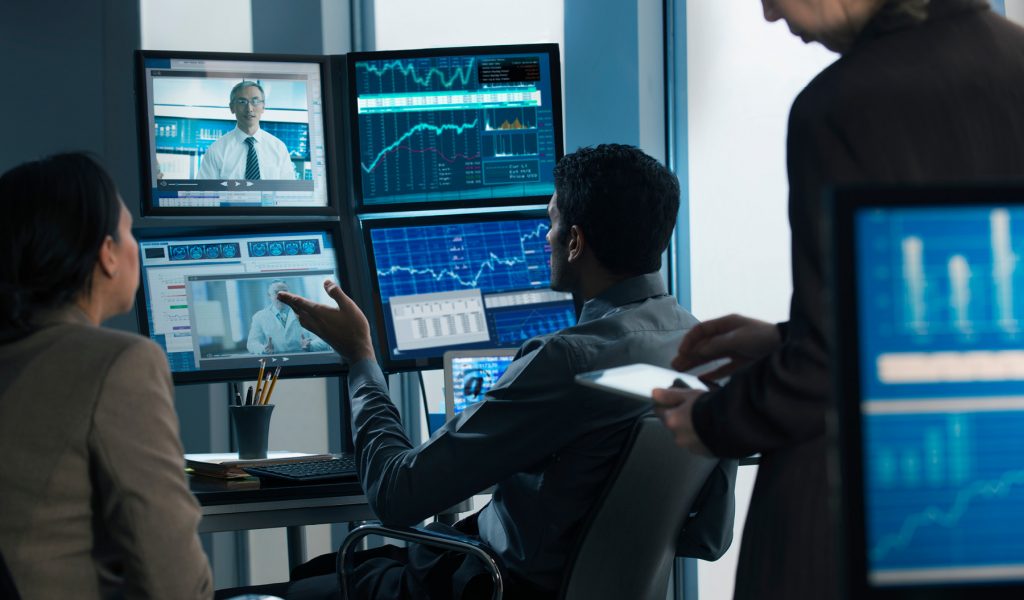 Digitising a nation
While homes in many other countries have at least one PC per person, mobile phones are the main internet device in India. As well as seeking to digitise homes and students, Ketan confirms HP is focused on digitising businesses. This is happening alongside a focus to build the printing arm of the company in a time where a hybrid work and school model means less access to workplace or school printers.
Ketan says part of the plan to tackle these goals is expanding HP's footprint in the country, where it currently has a presence in around 700 cities but wants to expand to 1,500. It is also exploring a shift to a contractual business model, already the norm with many other tech devices – mobile phones being the most obvious example – and the possibilities subscription-based models offer moving forward. "We need strategic partnerships to help us develop a solution – we cannot do it alone," he points out.
And as HP's success in building sales and increasing services, ensuring it can meet the demand is another key part of Ketan's role. Not only does this involve staying on top of manufacturing operations, this needs to be done in line with the overarching company goal of becoming a sustainable company.
"This is a shift which is happening in the world, and I am proud of the way we are both globally and locally shifting our vision towards becoming the most sustainable and best technology company. Our new vision reflects these core values," he says.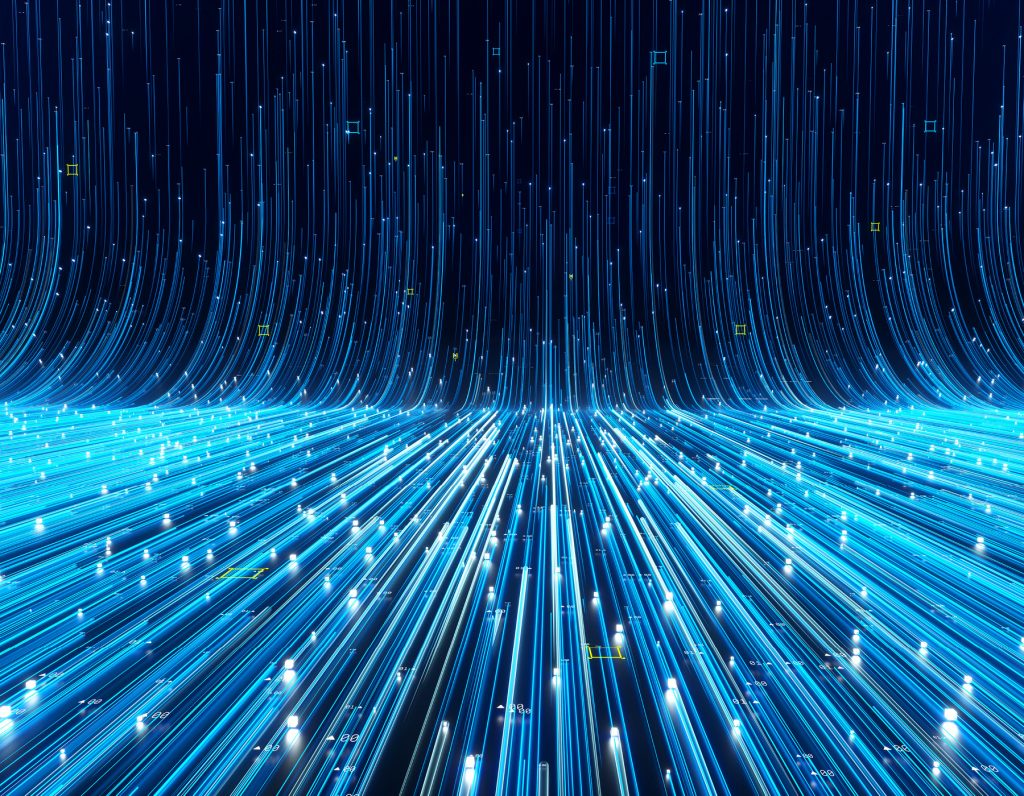 Data-driven revolution
In terms of value adding and staying ahead of the pack, Ketan reveals the company has launched a program called HP Amplify for its channel partners, which gives them insights to run their business and helps them sell more effectively using the data insights provided by HP. 
Announced mid-2020 and launched in 2021, HP's Amplify Partner Program represents the tech giant's most streamlined partner engagement program in its history, and offers two defined tracks: Synergy and Power. The program incentivises partners on more than sales revenue alone, adding new performance indicators including investing in and improving digital skills, service delivery capabilities, ecommerce and omnichannel experiences, and secure data collaboration. The prize? Providing partners with enhanced analytics and insights.
According to Ketan, Amplify provides a clear, single platform on which the entire operations of the partner are visible. It covers their daily transactions with HP, the targets they need to achieve on a quarterly and monthly basis, the kind of rebate they make, as well as their overall health scorecard. HP also undertakes joint business planning with these partners as part of the program. 
"We've invested in new tools over the past 12 months in order to be digitally connected to both our customers and partners so that operations run seamlessly."
"A lot of investment is going into digitally transforming it further," Ketan shares. "We've invested in new tools over the past 12 months in order to be digitally connected to both our customers and partners so that operations run seamlessly. We are able to drive strategic discussions with our customers and partners through forums like customer advisory modes and our partner advisory board."
Over the past two years, HP has also remained committed in ensuring business continuity of its enterprise customers, Ketan says. "Going forward, we will continue to drive innovations to meet their constantly evolving needs. As the world adopts a hybrid work model, our focus will continue to be around connectivity and end-point device level security to ensure a seamless work experience," he explains.
"A natural expectation from our enterprise customers, especially due to hybrid work, is the ability to manage thousands of remote employees with their PC and printing needs. We are expanding our portfolio to include digital workflows through our printing services and solutions as businesses look to incorporate paperless offices."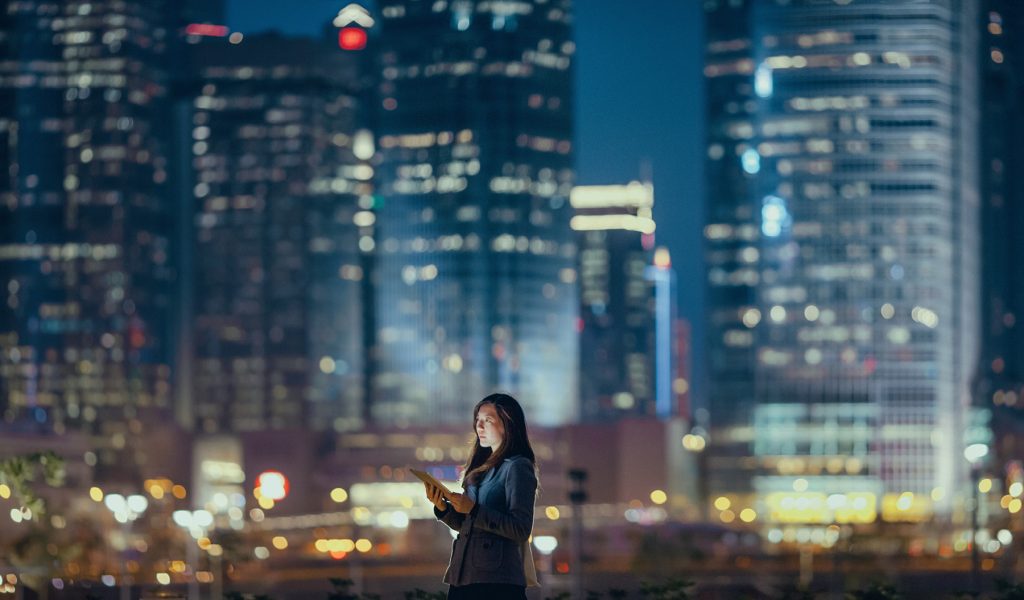 The future is in partnerships 
Another mutually beneficial collaboration, HPs Partner Advisory Boards involve all of HP India's top partners who share the changes they are seeing at their customer end, as well those related to their operations. "In return, we provide intelligence to help them improve their operations," he says.
These partnerships offer great value to HP India, helping to drive long term objectives, Ketan tells The CEO Magazine. "For example, if we need to build a contractual business model or a subscription business model, this strategic partnership will help us determine which partners we are going to combine with to develop a solution. If we are looking to go into a subscription business, we cannot do it alone. We need a strategic partnership from financing companies and reverse logistics companies."
He says these partnerships span around 2,000 managed partners, which are looked after by a partner business manager team. There are also 25 partners who are part of this advisory board, who are directly connected to Ketan on a one-on-one basis, providing input and driving strategies. 
"We also have four or five partners based in India who are part of the global partner advisory forum," he adds. "Not only do they advise on India's requirements, but they also talk at a global level in terms of how HP needs to do globally."
A multifaceted gauge of success
Success at HP is measured by its people and the culture, which Ketan explains includes "leading with ambition and agility", and taking a customer-first approach. That means focusing our continuous product innovation around customer insights and their changing requirements.
"As an example, in response to the pandemic, if a customer has any problem with their product, we provide a contactless service where a van will come to their house. They can hand over the machine and the engineer will repair it, all without visiting a service centre," he says.
"Our operational execution is outstanding across pricing, strategy, cost reductions, agility, supply chain and navigating unprecedented dynamic environments."
HP India has also added features including Live Lens, a web-based live service for seamless remote resolution via annotated video guidance. "The customer can enable a video through their mobile phone to show what problem they are having with a product. Then we can do a remote diagnosis rather than sending in a technician if the customer is concerned about contact," he reveals.
In a business sense, HP's broad and differentiated portfolio has seen it remain resilient across business cycles. "I believe our operational execution is outstanding across pricing, strategy, cost reductions, agility, supply chain and navigating unprecedented dynamic environments," Ketan reflects. 
And how does he guide his own leadership behaviour and success? He works from the acronym IDEA – inspire, decisiveness, empathy and attitude. "As a leader, you have to inspire, and you will be placed in various situations where your decision will be critical, requiring you to take calculated risks. You need to take an empathetic view of everything in order to make the right decision, and your attitude has to be agile, adaptable and accountable."
"It's always a pleasure to work with HP! They have a wealth of talent with inspirational leadership and are the most channel-friendly OEM. HP has always trusted Savex to address new challenges and growth opportunities. It's a win–win partnership." – Raunak Jagasia, Director, Enterprise Business and Alliance, Savex Technologies