There's something unnerving about the CEO role, says Princess Auto's Ken Larson. "It's your last job in the organization and, especially if you've worked your way up, there's a feeling that now you're there, you'd better get on and do the things you've always wanted to," he tells The CEO Magazine.
He should definitely know. After two decades with the Canadian retail business, starting out in 2000 as a part-time cashier in search of "beer money during his college studies" as he describes his then-motivations, he became President and CEO in December 2019 after nearly four years as Senior Vice President Customer Experience. "I was really prepared for the step up as I had done every single role in our retail setting," he shares.
The appointment marked an ambition fulfilled, although he admits the timing could have been better. "There was a three-month transition period with my predecessor at the end of 2019 and I officially took over in January of 2020," he recalls. At the time, there was only the slightest hint of what was to come just two months later when COVID-19 stopped the world. "It was time to jump into the fire."
His first response was to go back to what he knew, which was being a frontline team member. "The world was spinning out of control a bit, but our 3,200 amazing frontline team members in our 49 stores across the country came to work every day," he says. "Even though I didn't know what was going on, my leadership style is to listen – and anyway, 3,200 brains are better than mine!"
What saved him in those early months – and now the first two years – in the role was his team. "It's been quite a roller-coaster but they've been there to guide me through it," he confirms, explaining that it's a crucial part of the company's culture to refer to its 'team members' instead of 'employees'.
A Question of Supply
If Ken had any advice to offer to businesses struggling with the supply chain crisis, it would be as follows. "If you primarily source from outside North America, don't be afraid to carry too much inventory," he suggests. "Because as long as it's on North American soil, you can sell it. It's a lot more difficult when it's backed up in a port somewhere."
He also has another piece of advice. "Start building relationships. The real people doing the real work aren't the executives in the boardroom, it's the people moving containers in the ports."
In the family
Today a tools and equipment retailer supplying an array of farm, auto, truck hydraulics, metalworking products and more, Princess Auto was founded in 1933 as a wrecking business called Princess Auto Wrecking. Named for its location on Princess Street in Winnipeg, Manitoba, the business was purchased nine years later by Harvey Tallman.
Tallman grew it from a small shopfront selling auto parts and other farming equipment into a manufacturer and retailer. With its home office still located in Winnipeg, the company remains in the family and his grandsons Matthew and Marc Tallman are the current owners of the business.
It's this familiar nature that Ken believes has brought out the best in him in his career. "My own personal style and growth needed the type of attention you find in a family-owned business where you can make mistakes and challenge the norm, rather than a traditional corporate setting," he reflects.
"One of our core values is empowering people to make decisions, even if they make mistakes. I've had space in all the roles I've had to innovate and fail. But I've learned from everything."
"One of our core values is empowering people to make decisions, even if they make mistakes."
The company framework and the fact that Ken was in constant communication with the owners also allowed him to action important purchasing decisions in his first few weeks in the C-suite. "Because we import so many goods into Canada, we recognized that, even if COVID-19 remained contained in Asia, we could have a supply chain issue," he reveals. "Luckily, the owners agreed to load up and buy more inventory than we needed, so just before Chinese New Year everything arrived in Canada."
With almost 30 per cent more inventory than usual, Princess Auto found itself in a fortunate position when the country locked down. "Sales just took off," Ken says, appreciating that it was a low-risk move. "Our products aren't perishable items and they don't expire."
Looking back on the challenges of the past two years, Ken says that the company's owners had three goals which have all been achieved. "The first was to keep everybody safe and we have a great team of people who have really focused on that. And while, like every business, we've had cases of COVID-19, we haven't had outbreaks and we've been able to keep our customers safe and our stores open," he says, adding that the owners made it clear that they would prefer to lose personal wealth than people.
---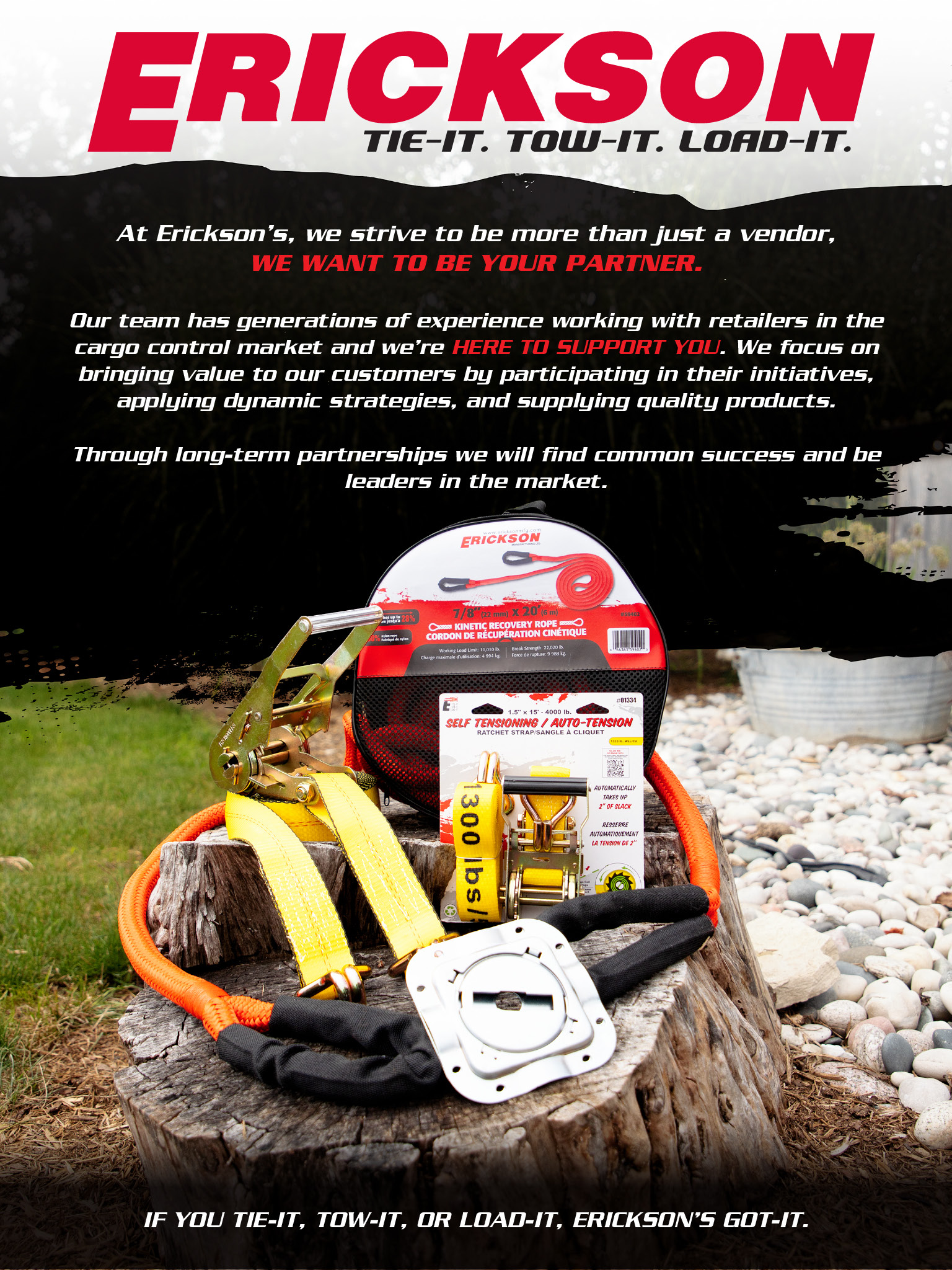 ---
Advertisement
"The second goal was to not lay anybody off. Through all the ups and downs, we never panicked and we kept everybody employed, which is a huge achievement."
The last priority was keeping afloat. "Rather than focusing on growth, we just wanted to survive," he admits.
In fact, the business has done more than simply survive in the past two years – it has reported double-digit growth in both years. "That's more growth than we've had in the five before that," Ken says. "It's pure, organic growth. We haven't opened new locations. Instead, our frontline team members have been grinding it out every day."
This growth has also been driven by competitive pricing, designed to support its hardworking client base. "Farmers kept food on our tables and truckers kept delivering our goods," he points out. "Instead of raising prices on the goods everyone was selling out of, we actually went in with sharper pricing to show our support for the community and, as a result, we grew our market share substantially."
"We actually went in with sharper pricing to show our support for the community and, as a result, we grew our market share substantially."
Ken and his leadership team also recognized that the business had another stakeholder that could do with a boost: its team members. "We decided that we needed to focus on team member engagement and to try and give them something to be happy about since the pandemic has been a real grind for all of us," he says. As a result, the Surprise and Delight Department was born. "We wanted to surprise our team with fun things."
Examples included gifts of six-packs of Canadian craft beer or two coffee cards: one for its team members to use and the other to be handed out to a frontline worker in the community. "We started doing all these crazy, unique things and Forbes ended up naming us one of the top places to work in Canada," he smiles.
Now as companies navigate the Great Resignation, Ken believes businesses should be shifting their mentality to try to keep their team members, rather than recruit new hires. "It should be the Great Retention rather than the Great Resignation. If we all focused on that, the labor market would be entirely different," he predicts, adding that he's in the fortunate position of having a very committed workforce. "We're not turning over a lot of people. We're very lucky."
A growth foundation
Princess Auto can now use its recent growth as a platform for further growth over the next 18–36 months, Ken says. "We're expanding our network of traditional brick-and-mortar retailers and will add a further four stores this year and four next year," he explains. "We're also introducing new items and categories that are a little more innovative."
Over the past 12 months, Ken and his team have been testing the reception of products that aren't part of the traditional catalog of farm and industrial products, but that are part of their future, such as 3D printers. They have also spotted an opportunity to move beyond the transactional nature of brick-and-mortar retail towards experiences, or "building a lifestyle, a relationship, a culture with our customers".
"After the digital explosion that we saw with COVID-19, we feel that people are tired of shopping online and now they want to be able to touch and feel things," he says. "We have started to add experiences to our buildings."
"People are tired of shopping online and now they want to be able to touch and feel things."
One such example is in Edmonton, where the company has recently opened a barbecue restaurant next door to its store. Called the Blue Truck Barbecue, it is already ranking in the top 10 barbecue restaurants in the city on Tripadvisor. "During the pandemic, I watched our customers and realized that they have nowhere to relax after work because they're farmers and industrial workers and usually, at the end of the day, they're covered in oil and dirt," Ken explains. "So we built a restaurant that serves good beer where they can be comfortable."
Other innovations are on the digital front. Before the pandemic, Princess Auto had no click and collect-style service in place. "However, we were able to roll it out in a matter of days," he says. "But the question now is how we take it to the next level."
At the time of writing, the company was about to embark on a pilot delivery program, having invested in vehicles that will deliver orders to local communities seven days a week during store opening hours. "We're never going to be Amazon, but we are looking at ways we can carve out our niche in the tool game," he shares. "And our way is to always have a personal connection."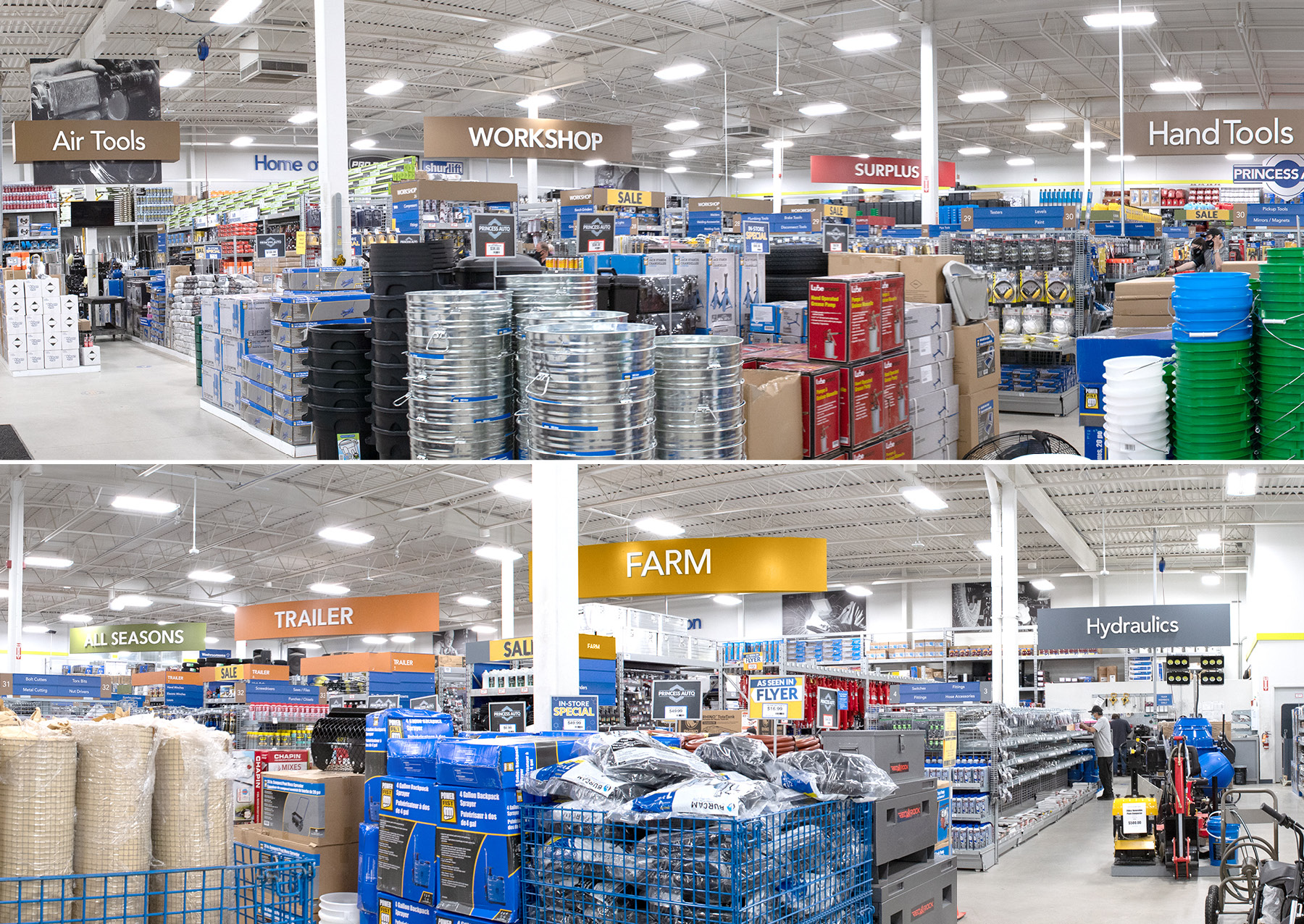 For Ken, this freedom to play with new concepts is a direct benefit of the stability that the past two years of growth have brought. "Financial stability allows us to be nimble and try new things," he explains. "Most importantly, it allows us to not be afraid of failure."
And it would appear to be just the beginning of some inventive plays from the company. "We have a board of 150 ideas that we call the Imagination Hub. We're just starting to try them," he says. If only two work, Ken says he'll be delighted. He also appreciates that this ability to experiment is all possible because of the strong support network that surrounds him in his role.
Yet Ken and his team aren't afraid to tackle the hard work that others in the market aren't prepared to touch: take trailer axles, for example. "They are very hard to merchandise, very hard to ship and generally very hard to sell," he says. "Nobody else is willing to do it, but we do and we do it well."
Many Princess Auto stores also have a surplus section, which stocks goods other retailers no longer want to sell. "It's a crazy mix of products. You could find anything from a drill bit to a TV wall mount," he explains. "The section is a tough one to run because we're buying one-off products that are hard to merchandise. But for our customers, it's the thrill of the hunt. Yes, it's hard to do, but it also helps us."
"Financial stability allows us to be nimble and try new things."
The company also isn't afraid of going against wider trends, especially when there's a customer or team member benefit at stake. "We don't have self-serve kiosks, for instance," Ken says, admitting he knows it's an expense to have a cashier-only checkout system. "But what some view as a burden to their business, we view as a strength. Because if you fail somewhere, it's that cashier who smiles at the very end of the experience who often saves the day."
Princess Auto takes a similar approach to Boxing Day, a huge retail event that is Canada's equivalent to Black Friday – but also the day after Christmas Day. "We're a retailer that doesn't open because we believe that our team members need that day off to spend with their family after a busy festive season," he reveals. Instead, the business has carved out its own niche with a huge sale in October. "That's how we go about our business. We do the hard thing."
Ken knows that there are lots of ways to run a business and make money. "We've chosen to treat our people right," he insists. "We're trying to build a great company. Big will come later."
Walls of Fame
Alongside a wall of fame in its Winnipeg home office to recognize team members who have helped Princess Auto grow, Ken says this year another wall of fame has been created for vendors.
"We want those vendors that we've worked with for a long period of time to come here and share and understand that they've been just as big a part of building this business as anybody else," he says. "We have lots of vendors who tell us that we treat them like people, not like a burden. But we're in this together and the question should be how we can both win, how we can both succeed."