Singapore has been widely praised for its response to COVID-19. In fact, for long periods last year, it topped Bloomberg's ranking of how skilfully countries had managed the crisis.
So far, it has recorded 233 deaths from 148,178 infections. It's a substantially better result than neighbours Thailand, Malaysia and Indonesia.
However, despite the success of a 'circuit breaker' lockdown and highly-effective contact tracing app, it still experienced the worst recession since it gained independence in 1965, as demand for manufactured goods fell sharply and supply chains were disrupted.
During the first couple of months of 2021, the economy showed promising signs of a recovery, with forecasts that gross domestic product would quickly return to pre-pandemic levels. By June, though, hopes had been dashed after a rise in infections led to the imposition of more restrictions on travel and business.
The roller-coaster ride of coronavirus has had more ups and downs on the island state than almost anywhere else.
A resilient market
One sector that remained surprisingly resilient throughout was real estate, with investor confidence in both residential and commercial markets high.
One of Singapore's leading real estate management and logistics companies is LHN Limited, which had resigned itself to a torrid few months. In actuality, demand for its services remained consistently high.
"Well, 2020 was, how should I put it… very interesting," Executive Chair Kelvin Lim tells The CEO Magazine. "I remember returning home from a trip to China in early January and then, soon after, there was talk of COVID erupting all over the place. It was worrying for every company, but it gave us some comfort that, even though much of the economy was coming to a standstill, our business was doing OK."
LHN Limited, which also has operations in Indonesia, Thailand, Malaysia, Myanmar, Hong Kong and China, specialises in creating workspaces for small and medium-size enterprises. Often it transforms under-utilised industrial, commercial and residential properties into usable units to lease out, and then provides ongoing support with value-added services such as last-mile logistics, cleaning, car parking and security. It currently manages more than 35 properties in Singapore, Cambodia, Indonesia and Myanmar with a combined floor space of more than 30 hectares.
---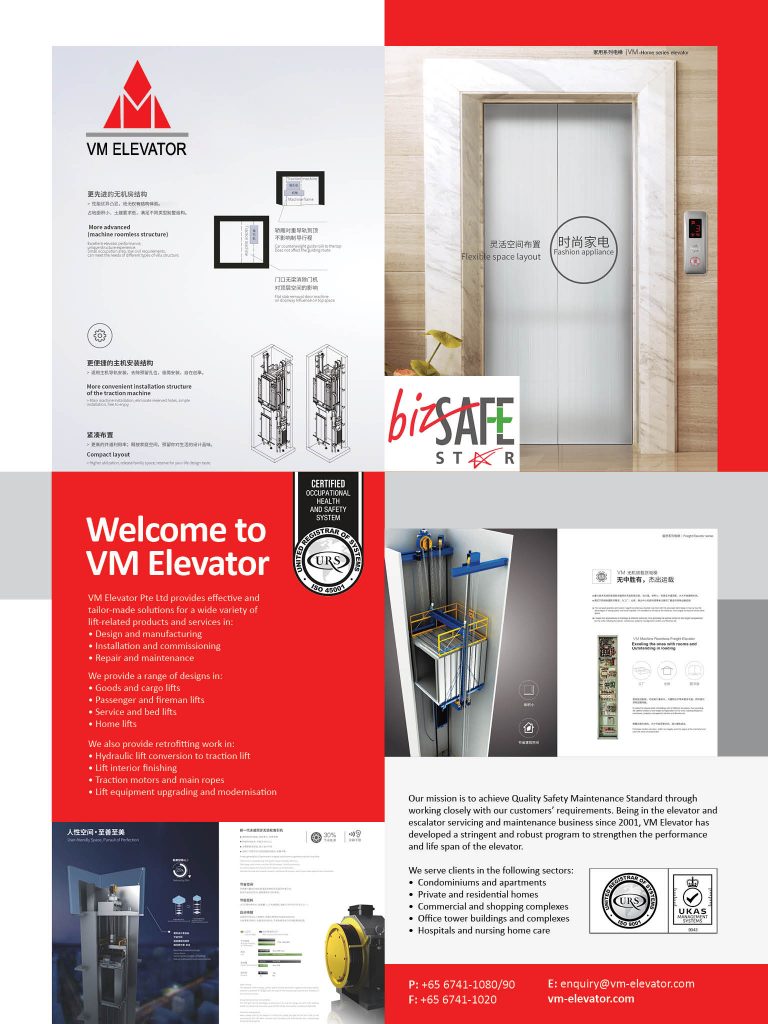 ---
Advertisement
For the past 18 years, it has also provided logistics, including transport and container depots, and currently boasts a fleet of prime movers, road tankers and trailers to transport shipping containers, oil and bitumen between ports and bulk liquid loading terminals. It offers a number of services for containers including storage, surveying, cleaning and repair. In 2015, it opened its first overseas container depot in Laem Chabang, Thailand.
Learning to adapt
"We didn't really feel the impact of the pandemic until Chinese New Year," Kelvin continues. "In February, we had cases that originated from a church or family gathering so the government imposed the circuit breaker. It taught us how we could adapt during the pandemic but, of course, there was also panic. The roads were empty and so everywhere was quiet, which was very worrying for a lot of people."
LHN Limited's logistics business was deemed an essential service, so the trucks were allowed to continue running between Singapore and Malaysia. Its container depot also had to remain operational so shipping cargoes could reach their destinations.
"The same was true of our facility management team as buildings still had to be cleaned and maintained," Kelvin says. "In fact, we were given new contracts by the government to set up and manage dormitories for workers who needed to be isolated in safe accommodation. We were part of a major government operation to make that possible during what was a very difficult and unsettling time."
Many of the properties that the company has renovated and leased out are co-living spaces where multiple residents inhabit a single building with communal facilities. They're particularly popular with upwardly mobile professionals and young families.
The roads were empty and so everywhere was quiet, which was very worrying for a lot of people.
"Co-living is perfect for those who have to work from home," Kelvin says. "There have been a lot of Singaporeans returning from overseas because they want to be with their families and they need to find a comfortable place to work. Also, there were those who had been living with a friend but needed their own space when the virus was spreading so the apartments we manage are ideal because you can live and work in them, and not feel completely isolated."
Yet another reason why they were suddenly in such demand was that large numbers had lost their jobs in the service sector and could no longer afford the sky-high city centre rates. There was a corresponding boom in the Housing and Development Board (HDB) market, a government program to build affordable housing for families. HDB flats rose by 5.9 per cent in the first half of 2021, with many analysts expecting the market to reach record levels before the New Year.
Retail crisis
LHN also experienced a substantial rise in demand for its self-storage buildings when extended lockdowns meant shops suddenly had to find space to store stock and set up temporary offices from which to run their businesses.
"Most retailers couldn't function because the shopping malls were closed so they came knocking at our door wanting somewhere at short notice," Kelvin says. "Some weren't even allowed to go to their shops to retrieve their things so they had to set up in new locations as quickly as possible and organise an ecommerce platform to begin trading again.
---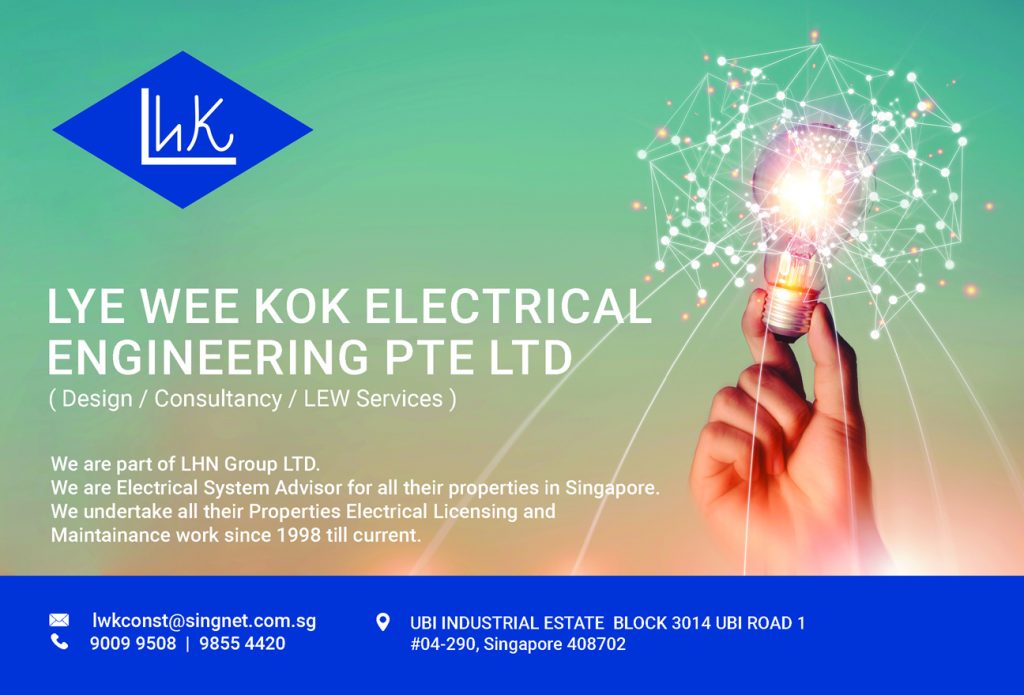 ---
Advertisement
"No-one knew how long the situation would continue so it was an uncertain, stressful time. We were able to help many of them find premises so they could at least process orders and get products out to customers."
The disruption felt by so many industries meant digitalisation became even more of a priority. Firms like LHN, who had been investing in cloud-based technology for years, were at a huge advantage.
"In the last five years we digitised our operation so our sales team could buy space and sign contracts online," Kelvin says. "We were very early adopters and had been having video meetings with our overseas operations for some time. Whenever I was travelling, I knew I could be in contact with our Singapore operation instantly."
A culture of trust
As the whole company was run through the cloud, when everyone was forced to work from home, there were no protracted IT operations to ensure everyone had the software required or to set up remote firewalls. And Kelvin had no qualms about how his workforce would respond because he had nurtured a strong culture of collaboration and transparency.
"You need a lot of trust because you can't see your colleagues working in front of you," he says. "If you don't have confidence in someone, it's very hard for them to perform. You must set strict key performance indicators and monitor their performance because you really need to know that they are delivering. If they're not, it's awkward and you're both wasting your time so nothing gets done and the organisation suffers.
I hear a lot of companies can't wait to get everyone back in the office to keep an eye on their staff, but I don't feel that way.
"But we have an excellent team and everybody has been working to a very high standard. A small minority, maybe five per cent, didn't do so well, but overall it has been fine. I hear a lot of companies can't wait to get everyone back in the office to keep an eye on their staff, but I don't feel that way."
One issue his teams faced was how to conduct tours of properties for prospective tenants under the strict travel restrictions. No matter how beautifully lit the photography is, it can never be a match for seeing it in person. Luckily, Kelvin had found a way to bring virtual viewings to life.
Matterport is a relatively new technology allowing 3D tours of homes without the need for bulky and expensive photographic equipment. A special 360-degree camera is mounted on a tripod to film the interior and the footage can be processed on an iPad. It's quick and easy to edit into shape so interested parties get an immersive experience.
---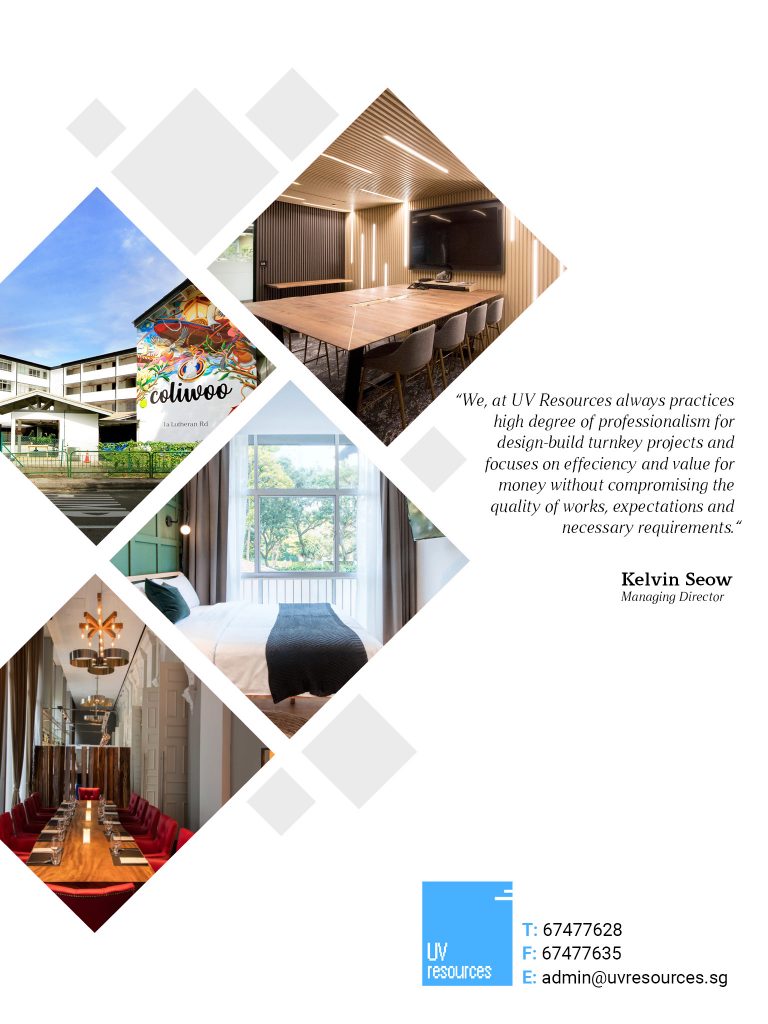 ---
Advertisement
"If they like what they see, they can have a physical look and then, if it's right for them, sign the agreement online," Kelvin explains. "We have an app that takes care of everything from viewings, contracts, payments and even codes to gain entry. We're also rolling out artificial intelligence to respond to simpler inquiries. As it becomes more powerful, it'll help us reduce our reliance on man power."
LHN Limited's facilities management subsidiary ICFM even has an iClean app to give cleaners step-by-step instructions on whichever property they're working on. As managers can't then check to see whether the job has been done properly, there are sensors that monitor the cleanliness of the space.
Ready for growth
The challenges of the last 18 months were considerable, and the COVID danger is far from over, but Kelvin hasn't let it derail his plans for growth. He has overseen the purchase of more properties than ever to the point where LHN now owns more than 20 per cent of the properties it manages, including joint venture properties.
"The big vision, of course, is to increase the company's worth," he says. "Currently, we have a market capitalisation of around SGD$100 million [US$74 million]. I hope in time we'll become a SGD$500 million [US$370 million] company. To do that, we'll have to increase our footprint overseas.
"For me, it's far better to target Asia rather than America. If you look at both, they're roughly the same size, but Asia has a much bigger population, and a younger one, so there's more opportunity in industrial, commercial and residential."
The signs so far are good. LHN announced a net profit for the first half of 2021 of SGD$15.3 million (US$11.3 million), up from SGD$3.5 million (US$2.6 million) for the six months ending in March last year.
To have achieved that during such a calamitous economic downturn shows that LHN is on track to cause a few more surprises as, hopefully, the roller-coaster becomes less of a white knuckle ride.
Sustainable Push
Generating electricity from renewable sources is a challenge in Singapore as it has no fast-flowing river system, low wind speeds, a narrow tidal range and no geothermal energy. Even solar is tricky due to a lack of space and high levels of cloud cover. But Kelvin is optimistic about what can be achieved.
"I'd like us to reinvent ourselves in terms of sustainability in the next few years and capture as much solar energy as possible," he shares. "I'm confident there's a lot of scope in that area."
To that end, new builds now feature photovoltaic panels that often generate so much power that some can be stored and used to recharge electric cars. More tree planting and recycling initiatives have also been actioned as well as research into using materials that require less carbon to manufacture.
"LHN Group's degree of professionalism is always high. Our collaboration for design-build turnkey projects focuses on efficiency and value for money without comprising the quality of work, expectations and necessary requirements." – UV Resources