When Paroon Chadha co-founded OnBoard, he could not write a single line of code, but it didn't stop him from following his vision of establishing the global software company. Finding inspiration with Yahoo! when he was studying for a Master of Business Administration at Purdue University in Indiana in the early 2000s, Chadha and his Co-Founder began developing a collaboration engine that could be used with any enterprise.
"At the time, Purdue was attempting to build a web-based portal for its 10,000 employees," Chadha tells The CEO Magazine. "This was at a time when searching for information on Google was way easier than searching for the same information within your enterprise behind a firewall – so that was a pretty big opportunity where a gap could be filled. There's also a lot of information that was actually available but it was not organized."
Growing up in a family of entrepreneurs in India, the CEO's go-getting mindset has been ingrained in him from an early age, propelling him towards the seedling of an idea – a personalized collaborative way to access information efficiently. The solution he and his Co-Founder devised was OnSemble, an employee intranet collaboration tool which they launched in 2003 through parent company Passageways. OnSemble customers later requested a similar collaboration platform specifically for board meetings, which inspired the creation of OnBoard.
"Find your own framework. I could not write a single line of code, but I'm the CEO of a software company."
Launched in 2011, OnBoard serves as a board intelligence platform accessed by more than 2,300 organizations across 12,000 boards and committees in 32 countries. In the past decade, the company gained a US$5 million private equity investment from Five Oaks, earned a US$100 million investment from JMI Equity, acquired Canada-based public meeting management software called eSCRIBE, as well as underwent a rebrand in 2021, where Passageways became the silent parent company and OnBoard became the flagship brand.
Offering seamless meeting preparation, unified collaboration, an easy-to-use interface and platform security, OnBoard allows the C-suite to swiftly achieve great new heights. "A board meeting is the most valuable time in any organization," Chadha explains. "The boardroom is where the organization's leaders come together and make decisions about the future success of that organization. If you can make that meeting more informed, more effective and less complicated, by default you empower the board to be more effective and informed, which in turn makes the organization more effective and successful."
As the first board intelligence platform, OnBoard has evolved traditional board management into showcasing what visionary leadership can offer. Digital transformation has largely gone untouched in boardrooms around the world, putting the business on its own path to coining the future of board meetings. "How board meetings are run is very much steeped in tradition," the CEO says. "Many boards still use Robert's Rules of Order for their parliamentary proceedings – a book that was published in the late 1800s.
"Typically, a board is led by the organization's most experienced leaders who demographically tend to skew a bit older than the general population – which makes product design focused on ease of use incredibly important. As boards across the world went through the uncomfortable process of adapting to remote work, virtual meetings and all-digital formats [during the pandemic], they have also realized all the benefits they had been unknowingly missing."
With executives and board members realizing the potential of OnBoard early on, it has been the key to overall sustained profit. "As a company, we have been profitable from year one and we started with a US$100,000 investment – not a lot of capital – so it was very much a bootstrap mentality," Chadha says. "We stayed in our lane starting out and we stayed profitable – we were able to evaluate adjacent opportunities when the time was right."
This consistent growth led Passageways to being named as one of Inc.'s 500 fastest-growing businesses in the US in 2008. In 2018, the business investment was US$5 million, a figure that soared to US$100 million this year. "You need to build a solid, fiscally disciplined foundation and continue to adhere to that principle as you grow," Chadha advises.
"A lot of businesses that raise a lot of money early do so without having a good foundation of business fundamentals in place. That may not be as sustainable as having successfully run and scaled a fast-growing business, and doing that profitably before taking on any capital."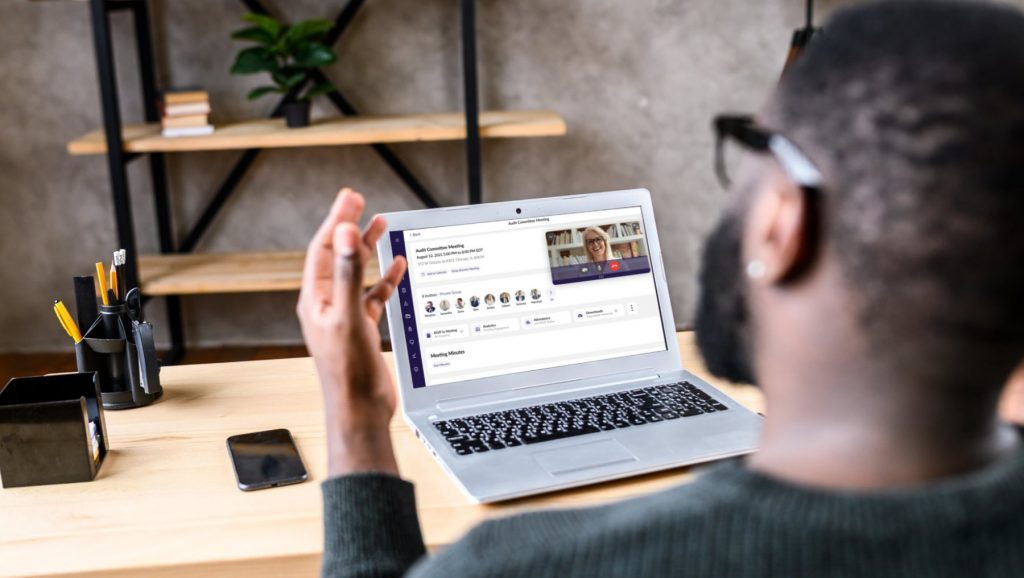 "You need to build a solid, fiscally disciplined foundation and continue to adhere to that principle as you grow."
However, despite OnBoard's significant success, there has been one major challenge to Chadha's journey – and it's one most executives can relate to. "One of the biggest challenges throughout my career has been finding the right talent," he shares. "There are some super talented folks that I've worked with, but sometimes a misalignment shows up that you didn't anticipate, so that's always a challenge."
Throw in the COVID-19 pandemic and it further amplifies any difficulties already faced. "The most pronounced challenge of the past two or three years has been having to do all these major undertakings simultaneously, even as we're growing and building our leadership team. That's where our collaboration-based culture – what we call sahyog in Sanskrit, meaning 'togetherness' – has really paid off the most."
While Chadha's business journey began when the internet was still vastly new and mysterious, there are still opportunities for budding entrepreneurs, especially as the global software industry is expected to grow 11.3 per cent between 2021 and 2028.
The OnBoard CEO and Co-Founder has some tried-and-tested words of wisdom for the innovators and executives willing to give the industry a go. "Find your own framework," he shares. "I could not write a single line of code, but I'm the CEO of a software company.
"There's a George Bernard Shaw quote that really fits here: 'The reasonable man adapts himself to the world; the unreasonable one persists in trying to adapt the world to himself. Therefore all progress depends on the unreasonable man.'
"You can be successful in different areas, even if you're not experienced or talented in them yourself, if you can find a way to collaborate with others."