If he'd had his way, Karl Schoeman would have gone out on his own in business as early as possible in his career. Now that he finally has, however, he's grateful for the two decades he spent first mastering his trade. "In retrospect, I was probably under-skilled and too ambitious to see my shortcomings in business, as well as the areas for growth," he tells The CEO Magazine.
"Working my way up the chain over the past 20 years has been the most valuable experience to bring me to where I am today: leading a great team and owning two businesses in the medical device field."
The founder of My Biologics and Australian Craniofacial Implants says he always harboured "a desire to be part of something where I had a stake in the business" – even as a 21-year-old delivery driver for an orthopaedic trauma and arthroplasty company.
"I was eager to become a medical sales rep and that was my foot in the door," Karl recalls. "That initial opportunity taught me all about the logistics between the supplier and the hospitals."
Life as a trauma sales rep, he says, was "exciting and rewarding". "It took me from South Africa to Canada and, ultimately, Australia. I worked my way up to middle management roles and then on to more senior national roles."
After three years as a managing partner at a dental implant company, Karl says the time was finally right to go out on his own. "I came across a product opportunity in the regenerative material space and secured the rights for Australia. The potential was twofold: an innovative product and the ability to offer a bespoke solution in a corporate-dominated industry," he enthuses. "We started in a spare bedroom in our house."
Seven years on from those humble beginnings, Karl now has corporate headquarters for both businesses in Noosaville and is able to reflect on what has been achieved since. "My Biologics and Australian Craniofacial Implants have built their reputation and brand through positive experiences for the end user," he says.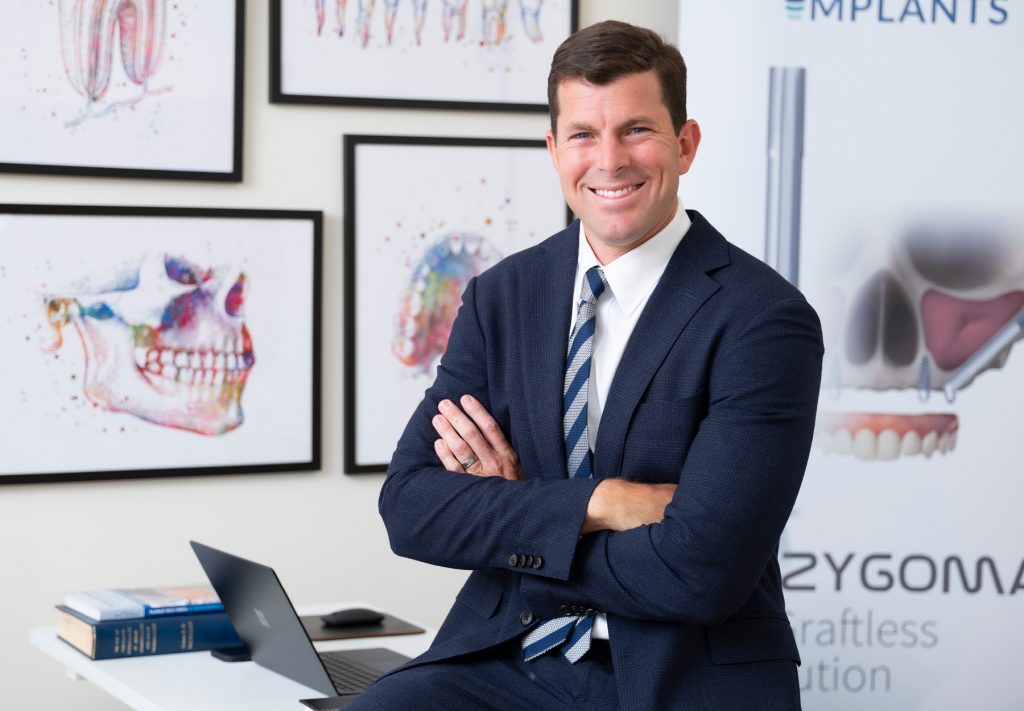 "We don't aim to be big, but we aim to be excellent at what we do."
"We don't always get it right, but we value service and support, and our customers feel this and want to work with us." It's a slower approach to growth, he adds, but one that is rewarded with something that feels more authentic and secure.
There have already been some character-building setbacks to navigate – and that's before the COVID-19 pandemic slashed elective surgery in the key markets of New South Wales and Victoria. "We had signed exclusivity in Australia and New Zealand with a European agency," Karl explains. "Things were progressing nicely, we were hitting goals and had exciting growth plans for the future and it was such a lovely product line to be a part of."
But then the agency went through a global acquisition and Karl and his team had to hand the product over to a big corporate. "It blew the wind out of our sails," he admits. "We had to refocus our vision and reset the plans."
Determined not to give up, Karl is proud today to bring to the market bone grafting products, barrier membranes, surgical instruments and custom surgical guides from Germany, Canada, Italy and Australia.
While the setback demonstrated the vulnerability of being a small business, it's also what Karl says he loves about his job. "The flexibility and manoeuvrability of being a SME is the most exciting part for me. We don't aim to be big, but we do aim to be excellent at what we do," he says, which is a very particular segment in the dental, craniofacial and orthopaedics market. "Focus keeps us effective. We try not to take on opportunities that take us outside of the area that we know."
Over the next 12–18 months, that focus will be concentrated on three areas of investment. "We are investing into new product regenerative materials from Europe. We will also invest significantly in regulatory to have Therapeutic Goods Administration compliance with all new regenerative solutions. We will continue to invest in our team and our clients, including our own centre of excellence for surgical training and education on the Sunshine Coast," he says.
If there's one thing Karl singles out as his greatest achievement, it's being able to keep his base in Queensland. "The challenge was always going to be running a successful operation from the Sunshine Coast," he says. "The dream was to base our offices in Noosa and not bow to the pressure of being based in Melbourne or Sydney."
Being located in a place most of its customer base would jump at the chance to visit for meetings and courses was another advantage. "Thankfully, we have an excellent network of couriers, and our service delivery has allowed us to live out this dream without compromise."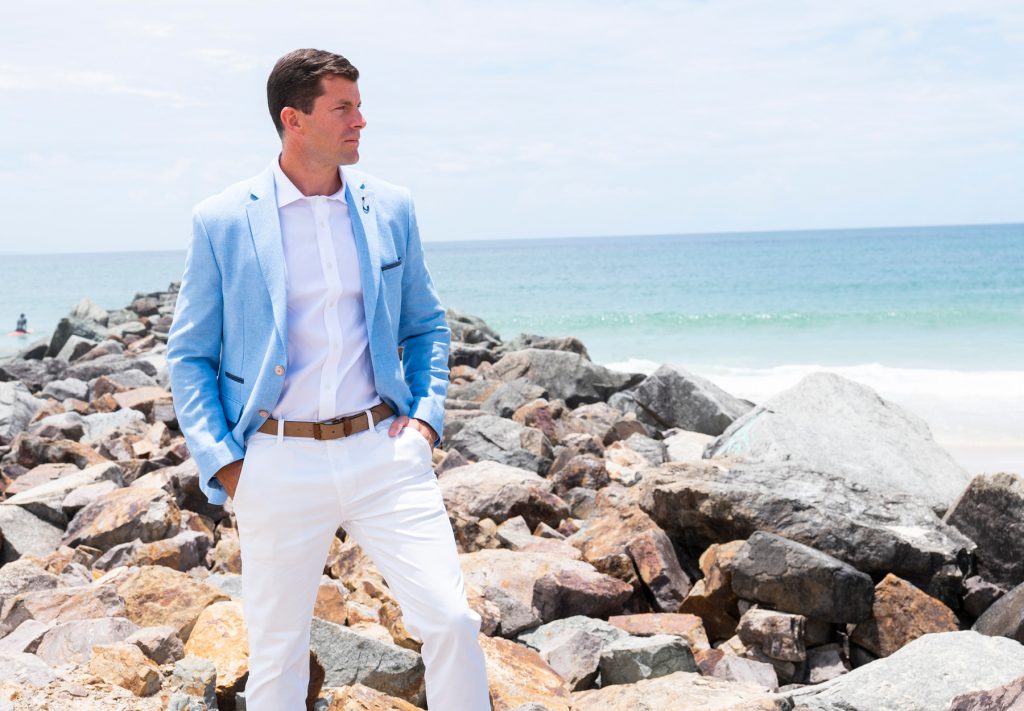 Keeping Faith
A devout Christian, Karl looks to Jesus as the ultimate example of true leadership and believes the following virtues he lived are what is needed in business today:
Seeing the best in others (your team) even when they can't.
Treating people (competitors) how you would like to be treated.
Empowering and creating opportunity (employment).
Generosity and self-sacrifice for the greater gain of others (community).
Strength, endurance and commitment even when it's not popular (courage in the face of fear).