Kanwaljeet Jawa spent many years admiring Daikin from afar. The Japanese air-conditioning firm arrived in India in 2000, at which time he was at a competing company. Instantly, Jawa says Daikin's naked ambition got his attention. "It declared its mission was to become the top global player," he tells The CEO Magazine. "I figured if it was to become number one in the world, it couldn't afford not to be number one in India."
The appeal of Daikin's strategy was not lost on Jawa, whose company was in talks to acquire another business, OYL Industries, in 2006. Daikin got there first.
"When Daikin acquired that company, the writing was on the wall that that was the way it was going to go global," he says. "It was as clear as day that the opportunity to work for Daikin in India could not be missed."
The opportunity eventually arrived in 2010. For every virtue Jawa could see in Daikin, the company could see the same in him. "I had years of experience in the Indian market, and I was Regional Director at my place of employment at the time,' he explains.
"I grabbed the Daikin opportunity without question because I could see it had a courageous and bold plan for India. I could see its core values, how it wanted to differentiate and how it could overcome the constraints of the market. It was exciting."
Leading the Way
Now, as Daikin India's CEO and Managing Director, he embodies that plan and those values. Under Jawa, Daikin has become the leading air-conditioner brand in India. Yet neither the man nor the business is able to rest on their laurels, so there remains in place a company-wide vision to be the country's most preferred air-conditioning company.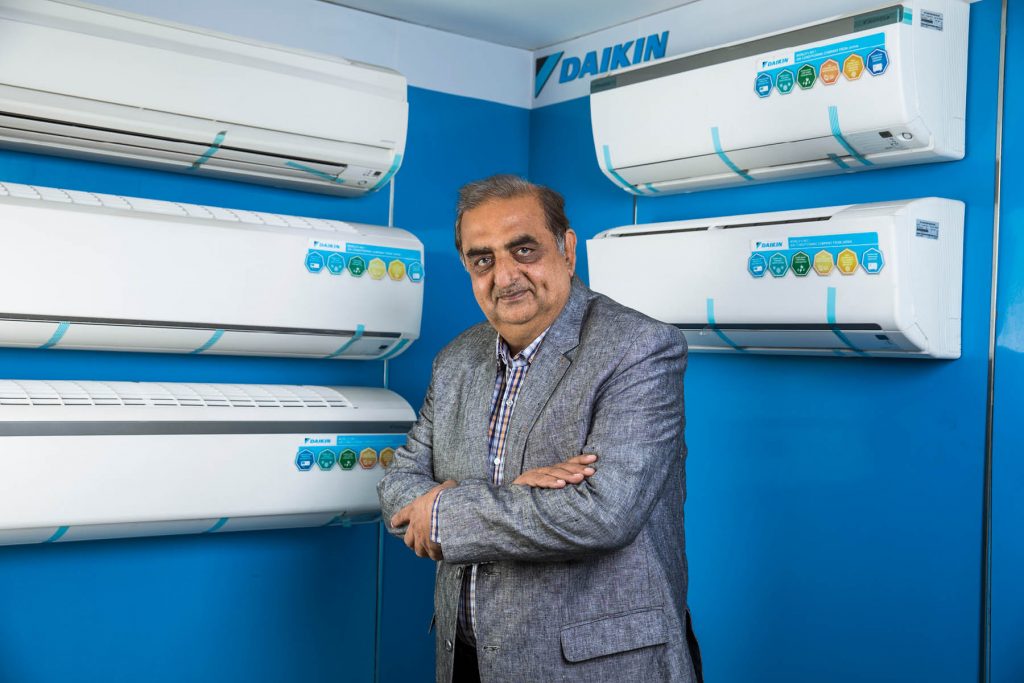 "I could see Daikin had a courageous and very bold plan for India."
"In the past 13 years in India, we've grown 18 times larger," he says. "We've created two manufacturing plants in Neemrana, Rajasthan, which are now South-East Asia's biggest and where an R&D center is also being expanded, with an additional 20-plus testing labs, which is one of its kind in India.
"We've put up our third factory in Sri City, Andhra Pradesh, which will be significantly bigger than some manufacturing plants in Japan."
Last year, Daikin added the Japanese Institute of Manufacturing Excellence in Neemrana to its stable. "This is further strengthening of our leadership through the basics on training and development activities," Jawa says.
"These activities create goodwill and enhance the basic skill level at the grass root level of service technicians and installers.'
Daikin was first to receive this opportunity through a Memorandum of Cooperation, which was signed in 2017 between the two countries to collaborate on skill development.
If it seems as though Daikin is operating from a position of supreme strength, that's because it is. Despite the global turbulence underway at the moment, Jawa feels India has largely been spared.
"There's the recession in the United States, a 35-year low GDP in China, an energy crisis in Europe, so I see this as the time for India," he says. "It's a treasure for Daikin, and having this new factory allows us to sidestep and solve the component constraints issues being faced by the industry.
"Daikin India is one of the largest investors approved under the Product Linked Incentive [PLI] Scheme for White Goods."
Previously, only 25 percent of Daikin's required components were manufactured in India. "We're trying to take that to 75 percent," Jawa says. "We've given the Indian government a commitment that we'll do so, and that's the underlying impact expected from the PLI Scheme for White Goods in the next five-to-10 years."
Vision for the Future
The past seems like a no-go zone for the CEO, who's firmly fixated on the future. "We've done many things in the past, but there's so much more to be done in the future," he says. "We have a chance to make India a hub for manufacturing, but we're actually looking at exporting as well. I believe India will eventually be a China-Plus-One model for Daikin."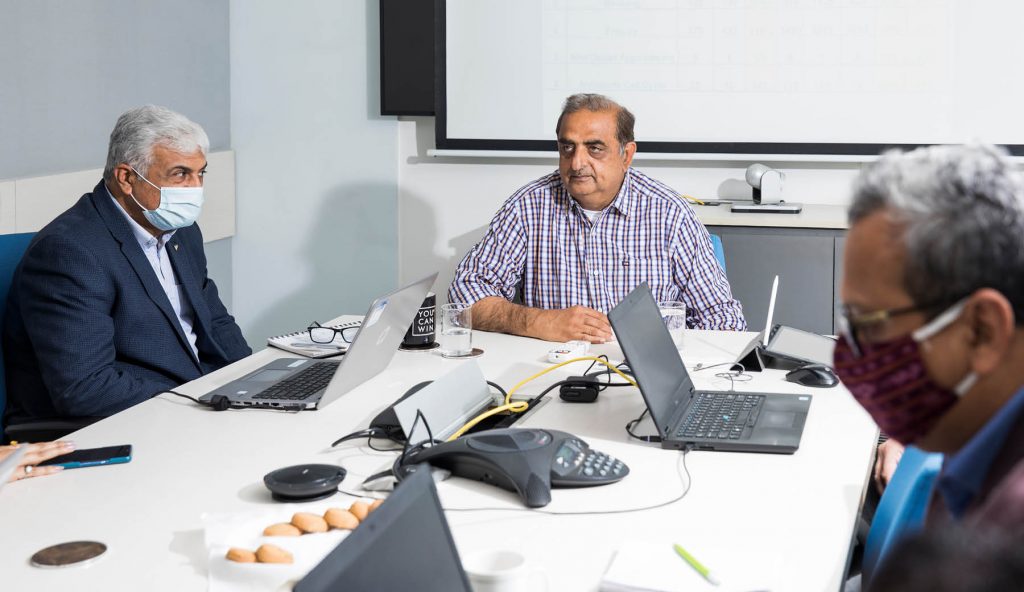 "We are in a league of our own, and that's what's helped us win five million customers in India."
To underestimate Daikin's power to realize its vision, particularly with Jawa at the helm, is to disregard the work it's already done to reshape the industry. "The market before Daikin's arrival was mostly made up of non-inverter air-conditioners," he explains. "They were 90 percent of all sales, despite inverter models being greener and more energy efficient."
The company took a big step in the other direction. "Today, the market is 80 percent inverters. Daikin has brought about more manufacturing and change on the sustainability front by taking advantage of its global expertise in innovation," he says.
Innovations include breakthroughs such as Variant Refrigerant Volume (VRV), a technology that allows one big outdoor unit to be linked to multiple indoor units with varying capacity and temperature requirements. It also includes a streamer discharge technology capable of eliminating all kinds of impure and hazardous pollutants in the air, which was an innovation born in Daikin's R&D department long before it revolutionized the industry.
In India, the company has given away its related patents for the refrigerant R32 for its use in air-conditioning units freely to other manufacturers and is also building its own compressors. 
"We are in a league of our own, and that's what's helped us win five million customers in India in the last 12 years," Jawa says. "This year we'll have sold more than one million room air-conditioners – that's up from 30,000 in 2010. We've shown growth in every segment in which we operate. Global turnover is US$27 billion, according to the latest numbers published by the company."
Jawa chalks this success up to a handful of key focus points Daikin has concentrated on: customer centricity, product innovation and human capital development and management.
"We work hard to anticipate changes in the industry and stay one step ahead," he says. "The world is changing so quickly, new hopes and aspirations are emerging all the time. That's why we're focusing more on social issues these days, particularly carbon utility."
Encouraging Ideas
This is achieved through Daikin's considerable skill development efforts, which have helped the company become a digital-ready organization both from within and on the customer end. "Product innovation is a very people-centric endeavor," he says. "You're responding to the needs of the people, and you're encouraging ideas and new ways of thinking from your own people."
Jawa believes the combination of innovation, strict adherence to processes and system development – which has proven such a winner for Daikin – is a blend of Japanese brain and Indian brawn. 
"South-East Asian companies are very strong on processes, especially in Japan, while I think India's biggest strength is system development," he says. "You can see that in our digital transformation, which has our five million customers connected through the cloud-based portal to our connect and command centers. More than 100,000 Daikin VRVs are connected online. We've taken the lead in that regard."
---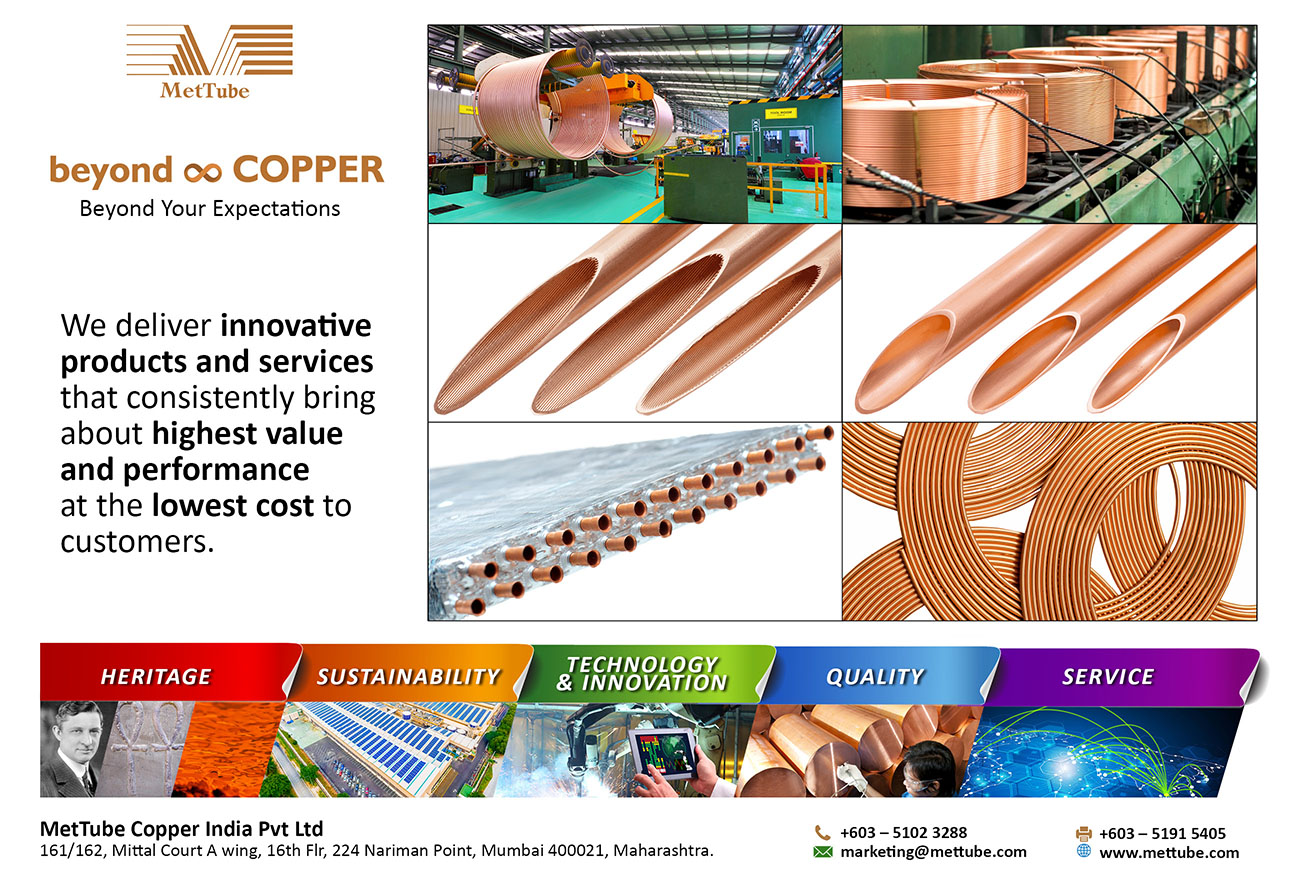 "We are proud of the techno-commercial partnership we have built over the years with Daikin India. We look forward to finding more ways to enhance this relationship, and our planned copper tube manufacturing facility in India is an initiative in this direction." – Raghav Mittal, CEO, MetTube
---
Advertisement
Jawa's own experience in the industry has been a foundation for personal growth. The further he's progressed in his career, the more his skills have developed. And he feels like he's hit his stride at Daikin.
"We reach from Kashmir to Kanniyakumari, and that involves many business partnerships. That means a lot of relationship and brand building, so there's humility and a grounded approach from my end, all of which I've developed over the years," he says.
Every stakeholder is a human first; that's the attitude Jawa carries as he works to nurture decades-long relationships with channel partners through generations.
"My past experience has definitely helped me act and think globally. I've always had that philosophy, but only now do I feel I'm getting the execution and implementation of those learnings right."
Caring for Partners
Working with partners is another crucial slice of the Daikin pie, as the company's 12,000 dealers and sales outlets and 800 suppliers have helped it achieve the success it has in India. Jawa says the personal touch goes a long way. "We keep very regular meetings with them, and I personally attend many of those. It's not just about partners for profit, but partners for rainy days," he says.
This adage came to life during the COVID-19 pandemic, when supply chain dramas shook the industry. "We took the pain for our partners," he says. "You support your partners in a crisis, and that's what we did. We took care of them like they were our own employees,' he explains.
"This is what you have to do, as well as being open and transparent. Without the strengths of your partners, you cannot operate. They're our pride."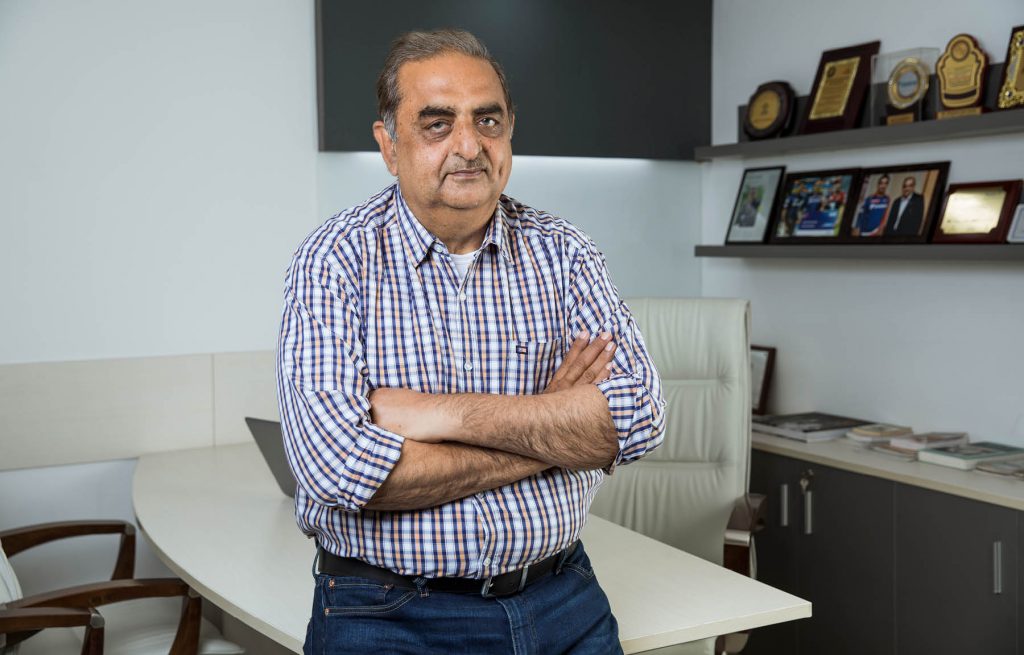 "Without the strengths of your partners, you cannot operate. They're our pride."
The strength of Daikin's suppliers is bolstered by the air-conditioning giant's insistence on including them in strategic discussions. "Even the smallest supplier can make a big difference," he says. "Our growth and dreams can only be fulfilled if our suppliers, vendors and partners share those dreams with us."
The esteem this approach has brought Jawa in the industry is evident in his appointment as the President of the Refrigeration and Airconditioner Manufacturer Association, and he is now in his second two-year term.
Jawa states that when companies work together and grow the market, the entire industry benefits. "So we work in a collaborative manner and join hands with our suppliers in good faith," he says. "Trust is a commodity and one we value highly. Our customers trust us and so do our partners."
Jawa's – and by extension Daikin's – definition of partnership is particularly progressive. "I think of it as a marriage, which in Hindu mythology is a matching of partnerships of equals and equity," he says.
"You're not superior and I'm not inferior; it's a partnership of equals. We can talk about our pedigree, pride and prestige, but if we don't have partners, we can't cater to our customers and we're weak in the field of sales service. They can't be ignored."
King of the Hill
Daikin's journey from challenger brand in 2010 to king of the hill has been a steady and deliberate one. "We were the new kids on the block back then. Now we're known as the 'big daddy' of air-conditioning. So many people have worked hard to make us what we are today," he says.
"You can't do what we've done without strong support and strong endorsement of our principles."
So sturdy has the Indian arm of Daikin become that the company as a whole has made it the center of its global strategy. That hasn't gone unnoticed by those who see Daikin's and India's trajectories intersecting in the near future.
"India's Prime Minister, Narendra Modi, has a very clear vision of the country as a manufacturing and export hub," Jawa says.
"What we do today is in service of that vision within a complete ecosystem of good suppliers and strong skill development operations in India. We have become a force to be reckoned with."