India's government is in the middle of a massive infrastructure spending spree. In February, it announced plans to increase the budget for public infrastructure to US$514 billion.
For firms like KNR Constructions Limited (KNRCL), this is excellent news. Contracts for building roads, railways, bridges, irrigation systems and affordable housing are all up for grabs.
KNRCL's Executive Director, K Jalandhar Reddy, has more than 15 years of experience in bidding for such contracts. He headed the bidding section for much of his time at the company, and many of those years were tough. Under the former administration of Manmohan Singh, it was far harder to win public projects; the number of companies offering construction services in this field far outstripped the amount of work that was needed.
"The journey was a very painful one," Jalandhar recalls. "We all saw ups and downs. During Manmohan's time, the infrastructure industry was having a lot of trouble. You saw many companies falling down because of heavy competition and a limited supply of jobs."
Infrastructure boom
Now, both Jalandhar and KNRCL are being rewarded for managing to navigate the tough times, and business is booming. And there are plenty more opportunities in the pipeline. Jalandhar is particularly excited about the Gati Shakti national master plan to upgrade logistics infrastructure across India.
"They want to invest millions into this," he says. "Infrastructure development is a main part of Indian growth. So there are a lot of opportunities coming up, and we have properly positioned ourselves to grab more business out of this and create good results for the government."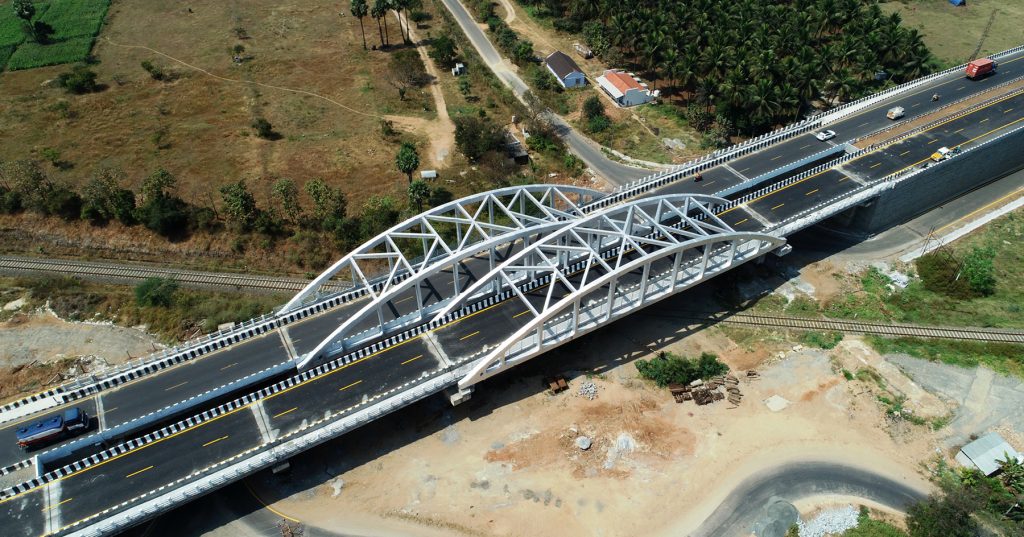 "We choose places where we have abundant natural resources that can be used for highway construction or bridge construction, or whatever it is."
KNRCL was founded in 1995 and started out focusing solely on highways before expanding into irrigation and more complex road infrastructure such as flyovers.
"We have taken up the Coimbatore flyover, which is almost 12 kilometres in length," Jalandhar says. "We started our urban infrastructure division only seven or eight years back, and now almost 20 per cent of the business is in urban infrastructure."
Even as it enthusiastically pursues new projects, the company is selective about where it works. It avoids, for example, areas where the geography or environmental regulations make it difficult to obtain the necessary building materials required for a project.
"We choose places where we have abundant natural resources that can be used for highway construction or bridge construction, or whatever it is," Jalandhar says. "There is also the issue of rain. In the north-eastern part of India, the rains happen throughout the year, and it's quite difficult for our equipment to be efficient there, so we avoid these areas."
Best of the best
In the medium term, KNRCL envisions becoming a key player in India's infrastructure boom and expanding its portfolio into other forms of construction and engineering, including railways.
"We definitely want to have a bigger role in infrastructure development," Jalandhar says. "If someone names our company, it should make people think of the best – a quality-oriented centre of excellence with timely delivery and an excellent equipment base."
Within the next 5–10 years, KNRCL is looking at annual growth of between 15 and 20 per cent, he says.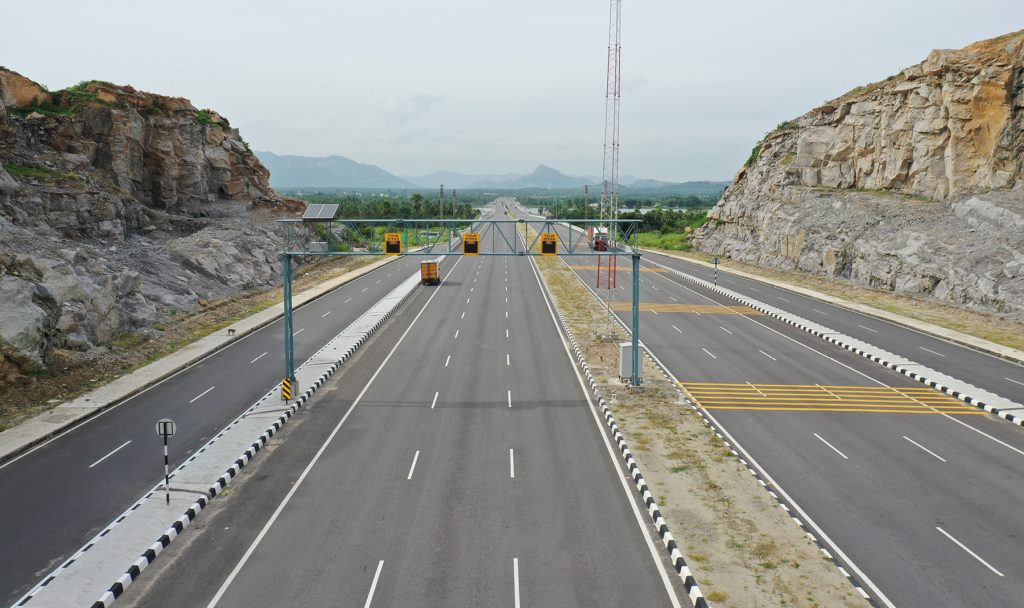 "Success means completing a project within a short period of time, making a profit from it and building an excellent road."
And while the current political situation is favourable for KNRCL, Jalandhar has seen for himself that political realities can change and quickly reverse the fortunes of an infrastructure company. So in addition to pursuing public projects, he is ensuring that the company maintains a decent level of engagement with the private sector too.
"Infrastructure growth is very dependent on politics," he says. "So we are also focusing a lot on private contracts in case the political will to build infrastructure gets diluted."
For Jalandhar, and the company as a whole, the ultimate measure of success is less about how favourable the political climate is and more about how the company performs within whatever constraints it has to work with.
"Success means completing a project within a short period of time, making a profit from it and building an excellent road," he says.  "We should deliver the best out of the best in the industry."