Of the thousands of meals Justin Erickson has had a hand in, there's one ingredient the Harbor Foods CEO prizes above all. "The secret to any company's success, in my opinion, is a fantastic team of awesome people," he says. "The best ideas in the business come either from customers or our team members who are doing the work each day."
One of the largest regional food distributors in the US, Harbor Foods is nothing if not diverse. Serviced by four distribution centers, Harbor's client base is made up of more than 6,000 locations across California, Alaska and the Pacific Northwest.
Split into two businesses – Harbor Wholesale and Harbor Foodservice – Justin reveals it is able to handle distribution to both retail stores and restaurants. "Any customer that partners with us can feel comfortable that we're the right people to help them grow their business," he says. "We always do what we say we're going to do, and that comes from being a family business."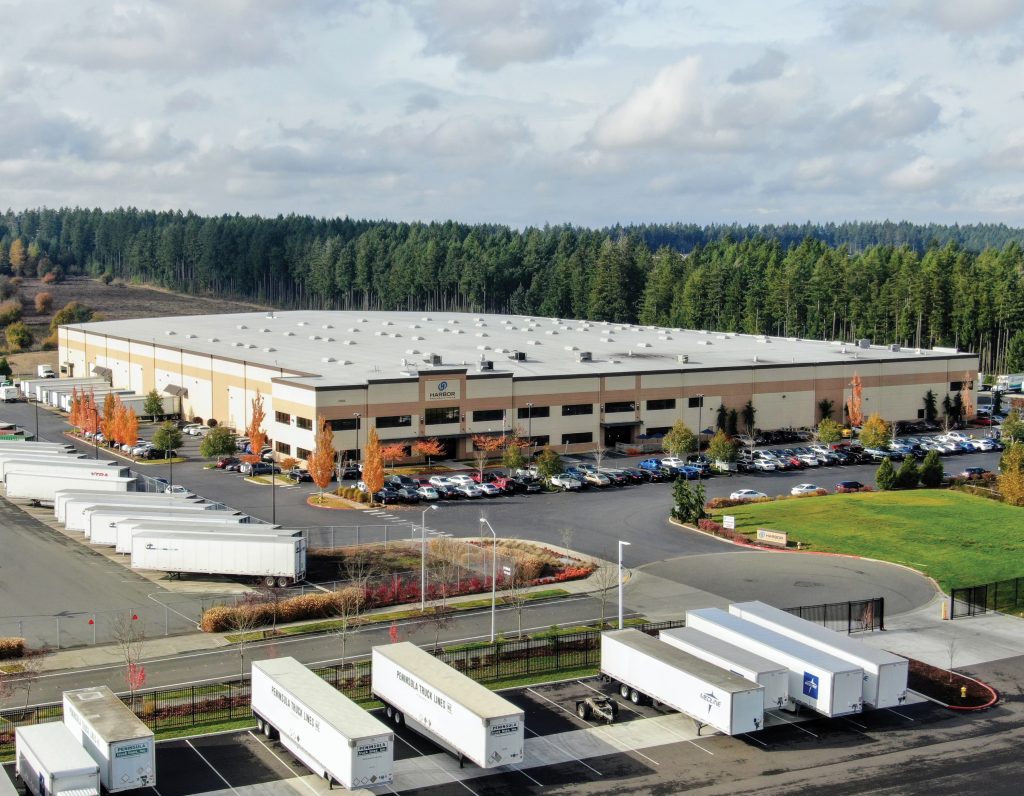 The story of Harbor Foods begins in a time and place far from its current home of Washington, in northwest US. "My great-grandfather was an immigrant from Sweden," Justin reveals. "He was working as a cook in a logging camp in Grays Harbor County when he and a partner decided to start a business." 
In 1923, Harbor Foods came into being as the Erickson family business, which it remains today. Harbor started out providing products and support to restaurants and neighborhood markets before growing to service a broad array of foodservice and retail customers.
"I grew up in the company, going to work with my dad on Saturdays and working there after school," Justin recalls. "I've done just about every job in the business, from working in the warehouse to loading trucks, to running delivery routes to working out in the field with our customers in sales. It's given me a great foundation on which to build a business."
Any customer that partners with us can feel comfortable that we're the right people to help them grow their business.
To prepare himself for further involvement at a higher level, Justin studied business at college. "Coming out of that, I saw that with the right leadership team, the right structures and the right type of culture, I could professionalize the family business," he says.
"I saw that if all those things fell into place and we were smart about listening to outside advisers who could help guide us in the right direction, we could turn a mom-and-pop family company into a much larger entity with professional management that would give us the foundation for growth."
That growth is readily apparent. During Justin's childhood, Harbor Foods was a small business. "We had 25 or 30 employees at the time," he remembers. "For perspective, today we have a super strong team of around 800 employees working across multiple businesses."
To get there, Justin says it was purely a matter of upscaling. "To be competitive in the northwestern corner of the US, you have to have this kind of scale," he explains. "We felt it was necessary to get to a size where we could really leverage our buying power, our technology and put together unique tools for our customer base."
The division of Harbor into the two businesses was a particularly important move. "If something happens with one group of customers, it doesn't harm the overall company," he says. "The pandemic's a great example of that."
In 2019, Harbor purchased a large distributor that worked primarily with restaurants. "Strategically, that was a great segment for us to grow into, but as you might expect, restaurants didn't fare too well during the pandemic," Justin admits.
The COVID-19 pandemic that hit the US in 2020 was a massive blow to the food industry. Restaurants on the front line were severely impacted, while global supply chains are still struggling to return to normalcy. "I think this pandemic lasted longer than any of us had hoped or foresaw," he adds. "But one of the things I learned throughout was that you have to deal with the short-term crisis. You can't ignore it."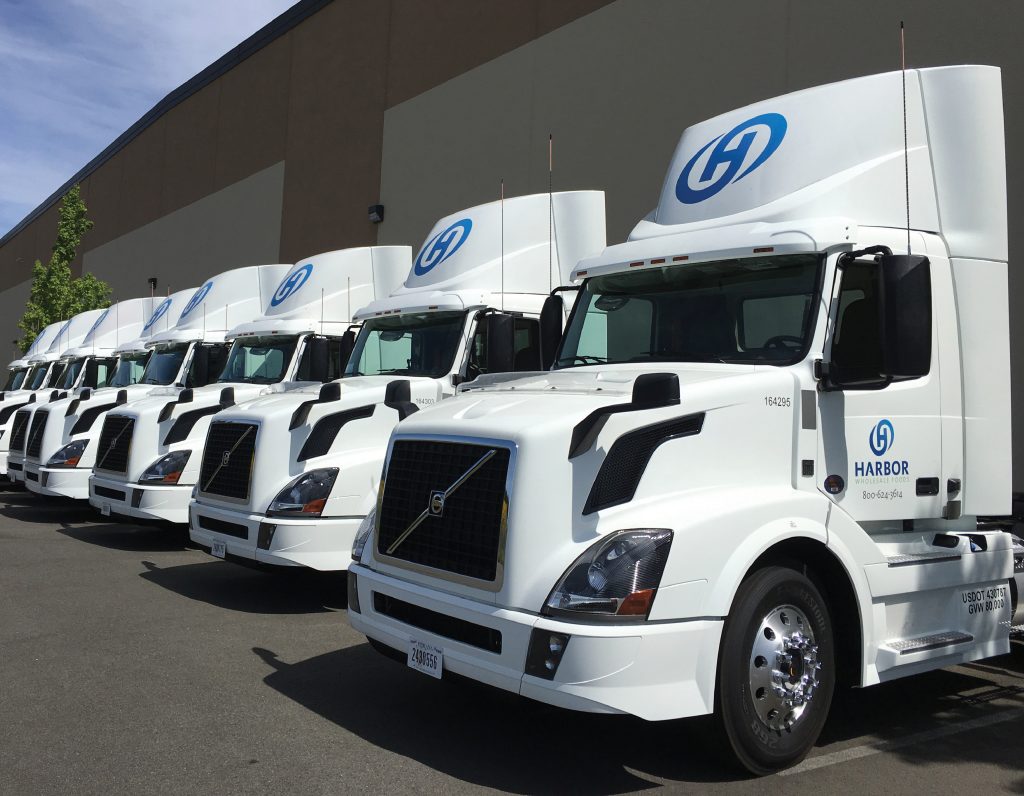 While a long-term vision is important to keep in mind and critical to any lasting success, Justin believes there's opportunity to be had in how well the here and now can be managed. "We've been through other tough times and they've allowed us to treat our people well," he points out.
"Something I said to our team multiple times during the pandemic was, 'Think about what we'll be remembered for when it's all over.' They'll remember how we handled the crisis, how we treated people and what we did for our customers. So we really looked at everything through that lens and tried to do the right thing."
While COVID-19 closures, forced or otherwise, had a dramatic effect on the growing Harbor Foods team, the company has endured. "We were able to weather the storm because we have those multiple lines of customers," Justin says. "We had great loyalty among our team members and our customers, and we were financially responsible. What that really does is set the stage for our next phase of growth."
Over the next four years, Justin plans to continue upscaling and building Harbor's presence beyond its traditional borders, and with such expansion further diversify its customer base. "There are also various cost savings associated with larger-scale buying power and streamlining of internal logistics," he says.
Additionally, Harbor's family-based culture will continue to grow. "I think that's key to our success," he reflects. "One of the biggest challenges all companies face today is a shortage of labor or people willing to work."
Justin believes recruitment difficulties – be it warehouse staff, truck drivers, salespeople or even business leaders – can be mitigated by a strong company culture. "Harbor's culture is about being 'obsessed with your success'," he says. "You have to empower people to make decisions and grow without micromanagement. You have to have fun and celebrate the successes."
We had great loyalty among our team members and our customers, and we were financially responsible. What that really does is set the stage for our next phase of growth.
Harbor Foods' people-first approach is a long-term investment. "Everybody's friendly, personable, approachable and enjoyable to work with," Justin confirms. "It's a good experience for anybody that comes into our business."
The pandemic also offered an opportunity to increase flexibility for the Harbor team. "We've learned a lot over the past year about being flexible with work schedules, remote work and being more family friendly for our team," he says. "That's what will make us even stronger as we emerge and continue to grow."
The other casualty of COVID-19, supply chain, is Justin's next target. Further implementation of cutting-edge technology will improve Harbor's distribution operations over the next 18 months. "The efficient throughput at our distribution centers really helps our cost structure," he explains. "Right now, we're working on a number of technology initiatives, including a new supply chain software solution."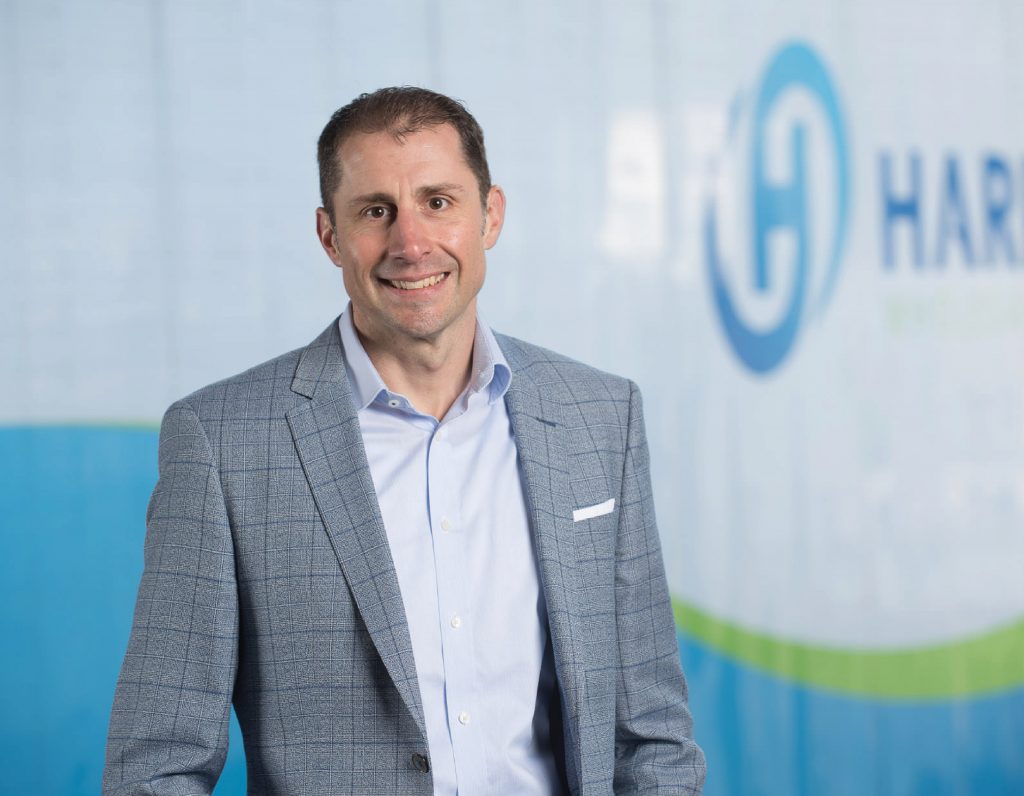 Harbor has also founded a new company, Northlink Logistics, to be more hands-on in its approach to freight. "It's allowed us to take control of our own destiny in terms of reducing our costs to bring freight to our distribution centers."
At the same time, Harbor has worked to strengthen and deepen its relationships with the more than 800 suppliers in its network. "They want to see us be successful because it's a win–win partnership," Justin says. "They feel special when they work with Harbor, and that relationship ultimately is communicated out to customers and the industry, and helps elevate our reputation."
Although the biggest clients are the focus of these efforts, Justin says the little guys are in many ways just as important. "If we don't have a good relationship with the larger suppliers, it's difficult to be relevant in the retail and foodservice distribution industries," he says. "But we do a good job of giving the smaller local suppliers similar support so they don't get lost in the shuffle."
In May 2021, a restaurant customer turned Cinco de Mayo into a culinary celebration for the Harbor Foods team, providing a Mexican feast as a thank you for their efforts. It's exemplary of the kind of loyalty, respect and camaraderie that's been built up between Harbor and its network. 
"Harbor is the kind of company that will do the right thing for people," Justin shares. "And our intent is to continue to build and grow without losing our close connections or family culture that have made us so successful over the years."