In 2010, Joseph 'Joe' Sigelman led his team in acquiring the Manila-based construction firm Atlantic Gulf & Pacific (AG&P), growing it into a leading engineering and construction multinational focused on modularisation of hydrocarbon, mining, power and civil facilities. But as early as 2013, he was already formulating plans for the biggest transformation in the 122-year-old company's history.
AG&P had an impressive track record having built the country's first steel bridge and the Philippines capital's water and sewerage system, but New York-born Joe saw enormous potential in an entirely different market. The risks, however, were huge.
"It was an idea that at different times seemed either very bold or very stupid."
Joe had led the acquisition of AG&P because he could see that the company had a "tremendous amount" of resources as well as decades of experience. "I fell in love with AG&P initially as a construction business," he tells The CEO Magazine. "But over time we found ourselves engaged in a number of gas-related and LNG-related projects."
What Joe had noticed was the vast amount of gas that was being processed into LNG, liquified natural gas, for markets in Japan, Korea, China and Taiwan. Demand had spiked after discoveries of new gas reserves in a number of countries.
"I could see that so much LNG was being produced, but that there were large swaths of Asia that were either completely unserved or underserved," he says, "We therefore decided to extend AG&P's business to become a developer of downstream LNG assets. But it certainly wasn't going to be an easy transition. It was an idea that at different times seemed either very bold or very stupid, but we decided to pursue it."
To this end, Joe began creating a separate business, AG&P's LNG platform, bolstering the team with people with strong commercial and technical backgrounds in LNG and logistics. Soon, the company began to morph into an owner, developer and operator of its LNG terminals and downstream assets. Then, in 2019, Singaporean-headquartered AG&P International Holdings was born.
AG&P's unique LNG ecosystem was conducive for easier uptake and faster adoption in diverse growing markets. Joe also saw great potential for LNG to be a stabilising force on a grid as a fuel that can peak very quickly and smooth out any shortfalls.
"Renewables were already on their way to becoming the predominant form of energy, but the problem they have is volatility," he explains. "Batteries are very expensive and only short term, especially for massive amounts of power. LNG/NG is the transitional fuel that complements renewable projects and is dramatically cleaner than any of the competing fuels, so it ought to be available more widely."
"Renewables were already on their way to becoming the predominant form of energy, but the problem they have is volatility."
But this new direction generated a new challenge for AG&P, according to Joe. "I can only think of a couple of companies in the world that do what we do, and none are in Asia. So it threw up an interesting conundrum – how do you enter a market that has no existing customers?" he recalls. "On day one, demand is going to be minimal. In five or 10 years, you might have massive demand as cars and trucks and lots more will have converted. So what we want to do is find the right size of entry point."
This considered approach saw AG&P acquire a company in Korea called Gas Entec. The advisory and technology firm offers complete end-to-end solutions for the energy value chain, allowing for faster construction of LNG import terminals, on land or on a ship, with the ability to scale to match demand. "We use engineering and AG&P's technology as the tip of the spearhead to be able to enter markets as quickly as possible," Joe says.
Now, with a strong footprint in the Philippines, Indonesia and India and well over US$300 million in recent equity infusions of blue-chip shareholders, AG&P is busy planning further expansion into India and markets globally to roll-out large-scale LNG and NG infrastructure projects. Few could argue that Joe's decision all those years ago proved to be bold and insightful, and a long, long way from stupid.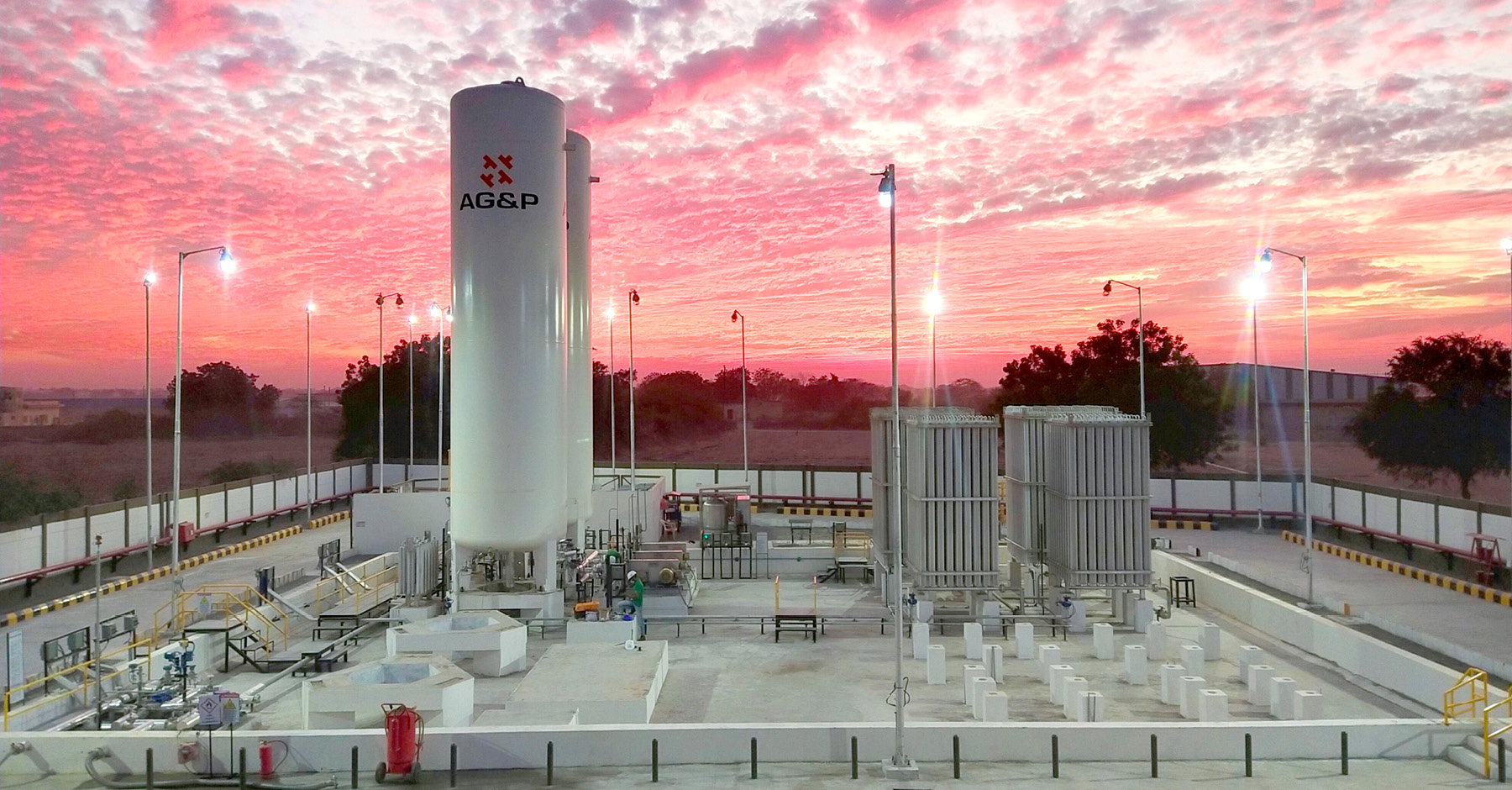 "UA&P was selected by AG&P as its sustainability partner in support of the company's sustainability and ESG disclosure in compliance with international reporting standards. Agile, professional and hardworking, AG&P is a tremendous client and a privilege to work with." – Colin Legarde Hubo, Executive Director, Center for Social Responsibility, University of Asia & the Pacific