Saudi Arabia's ambitious The Red Sea Project promises to revolutionize global tourism by pioneering new standards in regenerative development.
By the time the high-end luxury tourism destination, located on the Red Sea Coast, is complete in 2030, it will encompass 50 resorts across 22 islands, mountain retreats and desert hideaways.
"Phase one is under construction," says The Red Sea Development Company Group CEO John Pagano. "The first three hotels will open in early 2023. By the beginning of 2024, all 16 hotels and the new international airport will be open.
"There are also huge amounts of infrastructure we have to build. In addition to roads, jetties and marinas, building the infrastructure that will power the destination is a big undertaking."
How can a development project of such gargantuan scale possibly be sustainable, let alone regenerative?
"We're building the largest tourism destination in the world today and it will be 100 percent powered by renewable energy, totally off-grid," Pagano reveals. "Our environment and nature are our most valuable assets. If we could put them on our balance sheet and ascribe value to them, they'd be first and foremost.
"We're also going to install the biggest battery storage system in the world to date. There will be 1,000 megawatt-hours of battery storage, which will allow us to power the destination at night. Yes, it comes at a slightly higher cost, but what value do you place on your children's and your grandchildren's future?"
Walking the Talk
When Pagano became Group CEO of The Red Sea Development Company in 2018, he brought a wealth of experience in large-scale transformational projects with him. Highlights of his career include overseeing the development of London's Canary Wharf financial center and the 400-hectare-plus Baha Mar resort in the Bahamas.
"The Red Sea Project was big and it had ambition, but that wasn't what ultimately sold it for me," he admits. "What sold it was to be part of something that was transformational for the country, for its people, to be part of something bigger than a project.
"In addition to that, the fact that the direction is coming from the top of the country, his Royal Highness, who is the Chair of the company."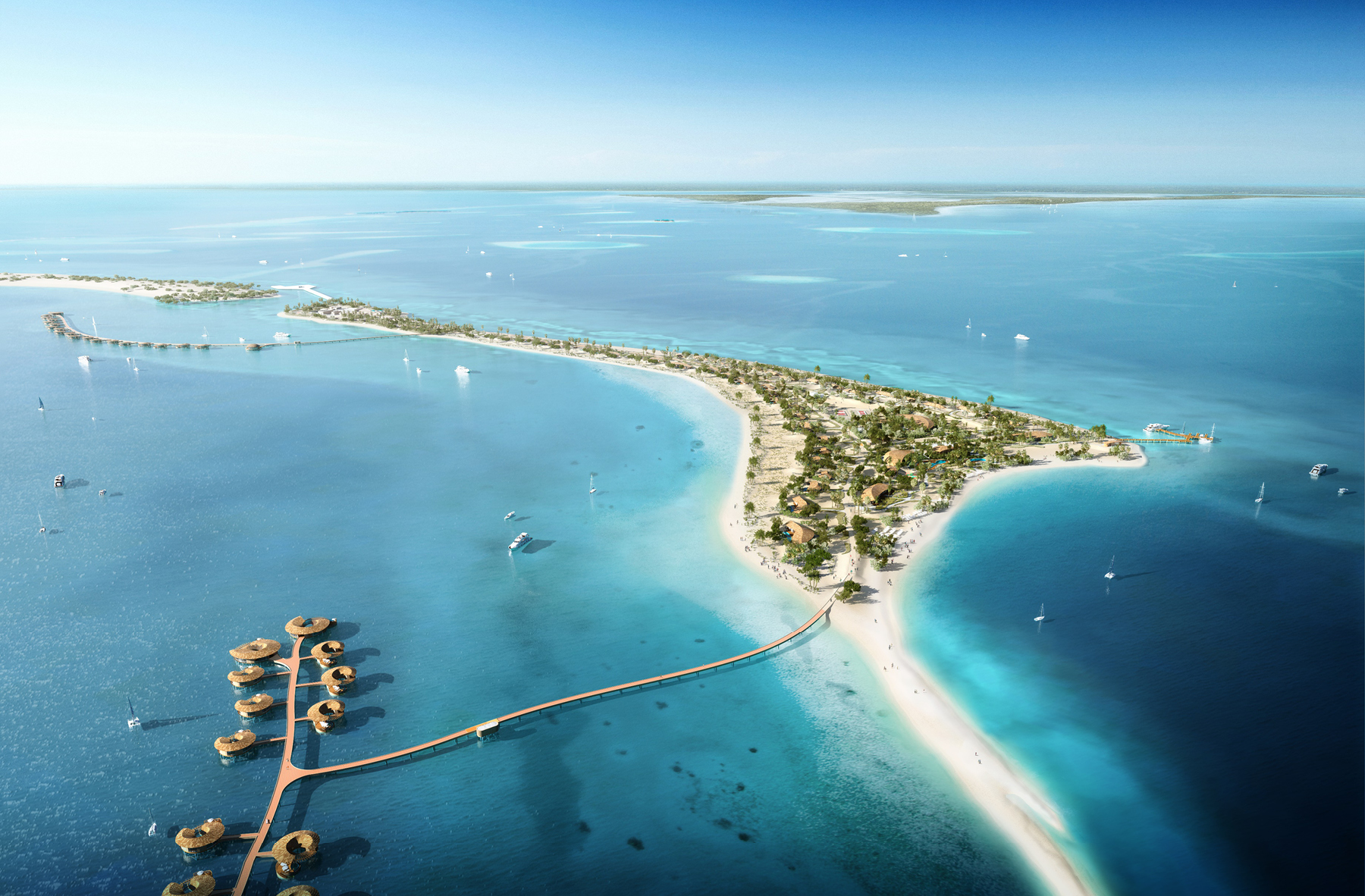 "We're building the largest tourism destination in the world today and it will be 100 percent powered by renewable energy, totally off-grid."
The Red Sea Development Company has pledged to contribute a 30 percent net conservation benefit to the area by 2040. "We're trying to change the way things are done," Pagano says.
"We've coined the phrase 'leading the way' and that means leading the way in terms of how we develop. We're putting the planet and people first, which is novel. We're not just saying it, we're actually doing it. We want to talk the talk and walk the walk.
"We need to value our natural environment in the same way that we value our financial assets. We're moving beyond sustainability because it has become an overused term that's used to greenwash businesses to try to make them more acceptable. Sustainability is no longer enough and we need to lead the world away from the usual business model. That's what The Red Sea Project is about."
Contributing to and Diversifying Saudi
The development company is part of Vision 2030 – a strategic road map designed to diversify the Saudi economy, reduce its dependence on oil and develop its public service sectors. "Vision 2030 will create opportunities for Saudis and a vibrant society," Pagano enthuses.
"Between The Red Sea Project and sister development project AMAALA alone, we will create 120,000 new jobs. We'll contribute somewhere upwards of US$8 billion to US$9 billion a year in gross domestic product once we're up and stabilized. We'll be adding 1.5 percent to the Saudi economy, but diversifying away from oil."
Pagano has no doubt the world will be blown away by everything the country has to offer.
"When I first arrived, I had no concept of what Saudi Arabia was," he says. "I had no expectation to find pristine islands surrounded by thriving coral reefs that rival the Maldives or the Caribbean Islands. Most important of all, they're untouched and there's varied terrain and topography.
"There are mountains and lush oasis areas. And on top of that, it has a rich history and culture. It's a really interesting and compelling place."
---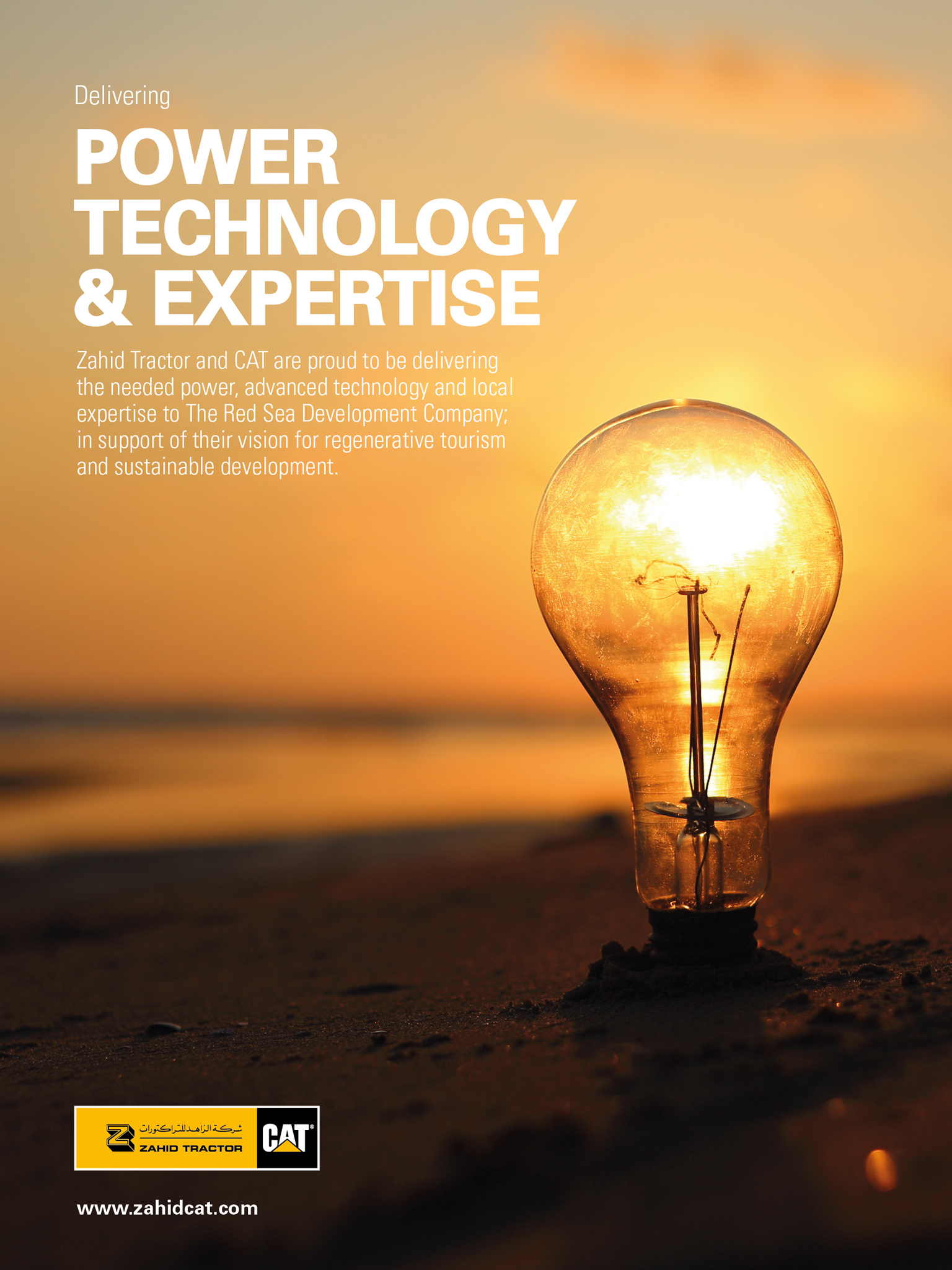 "The Red Sea Development Company is a global showcase of the Kingdom of Saudi Arabia's large-scale and sustainable economic development projects. Zahid Tractor, together with Caterpillar, are proud to support every phase of this high-profile project and its sustainability targets." – Zahid Tractor
---
Advertisement
And The Red Sea Project is just the tip of the iceberg. "We have a significant development pipeline," Pagano says. "We're already starting the planning and execution of the second phase of The Red Sea Project. Phase one of AMAALA is under construction and we'll be delivering eight hotels with a beautiful marina yacht club by the end of 2024.
"We have a dozen other projects that will continue to flow off the back of what we're building, and the ambition of the country and his Royal Highness is to go even further than that. We anticipate that we'll acquire more projects as we move forward, some of which I expect will be overseas."
Whatever the future holds for The Red Sea Development Company, Pagano hopes its regeneration efforts will set a new global standard for tourism.
"Peer pressure is a great motivator at times," he points out. "If we can differentiate ourselves from the rest, I think others will start to follow. And if consumers vote with their wallets, that will add even more pressure.
"For too long, we've all taken our environment for granted. As an industry, we should be leading that transition toward becoming a part of nature rather than being apart from nature."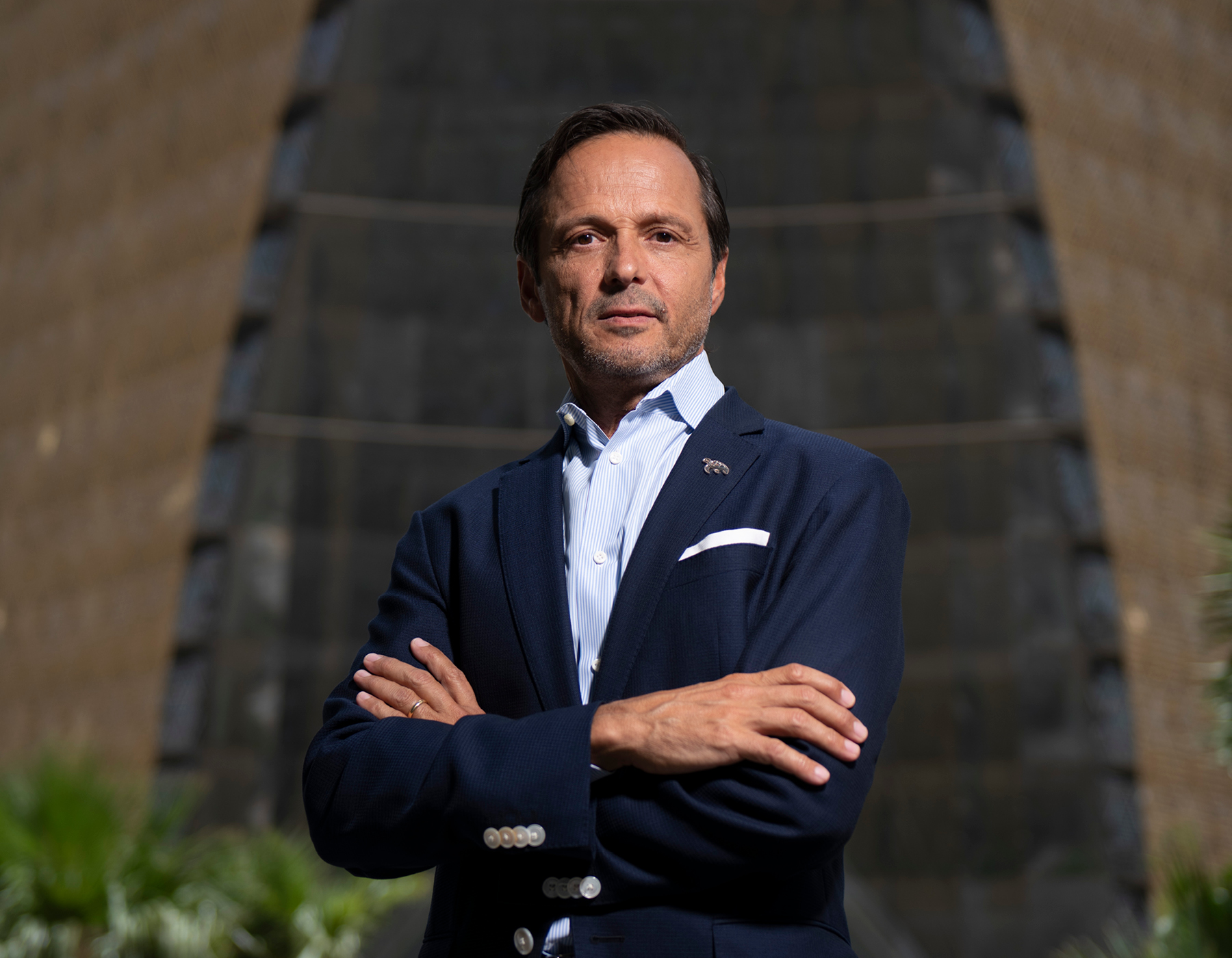 Fast Facts
The Red Sea Project site features untouched islands, mountains, deserts, volcanoes and canyons.
By 2030, The Red Sea Project will include 50 resorts on 22 islands and six inland sites. The destination will feature luxury marinas, championship golf courses and leisure facilities.
In addition to being powered entirely by renewable energy, the destination will have a range of initiatives in place to preserve and enhance the environment. These include a total ban on single-use plastics, zero waste to landfill and an aspiration for 100 percent carbon neutrality.