Jurong Island holds a curious place in the geographical profile of Singapore. An island off an island, Jurong is a hub of activity and business usually found on a city's outskirts. When that city is an island itself, as in Singapore's case, the outskirts are archipelagos and even tinier islets in the surrounding waters.
What makes Jurong special is that it's actually made up of seven separate islands. Land reclamation efforts bonded the seven into one, a process that began in the mid-1990s.
The goal was the creation of industrial land, which was becoming scarce in Singapore itself. As a manufacturing hub, Singapore is no slouch, but oil and gas is the nation's bread and butter.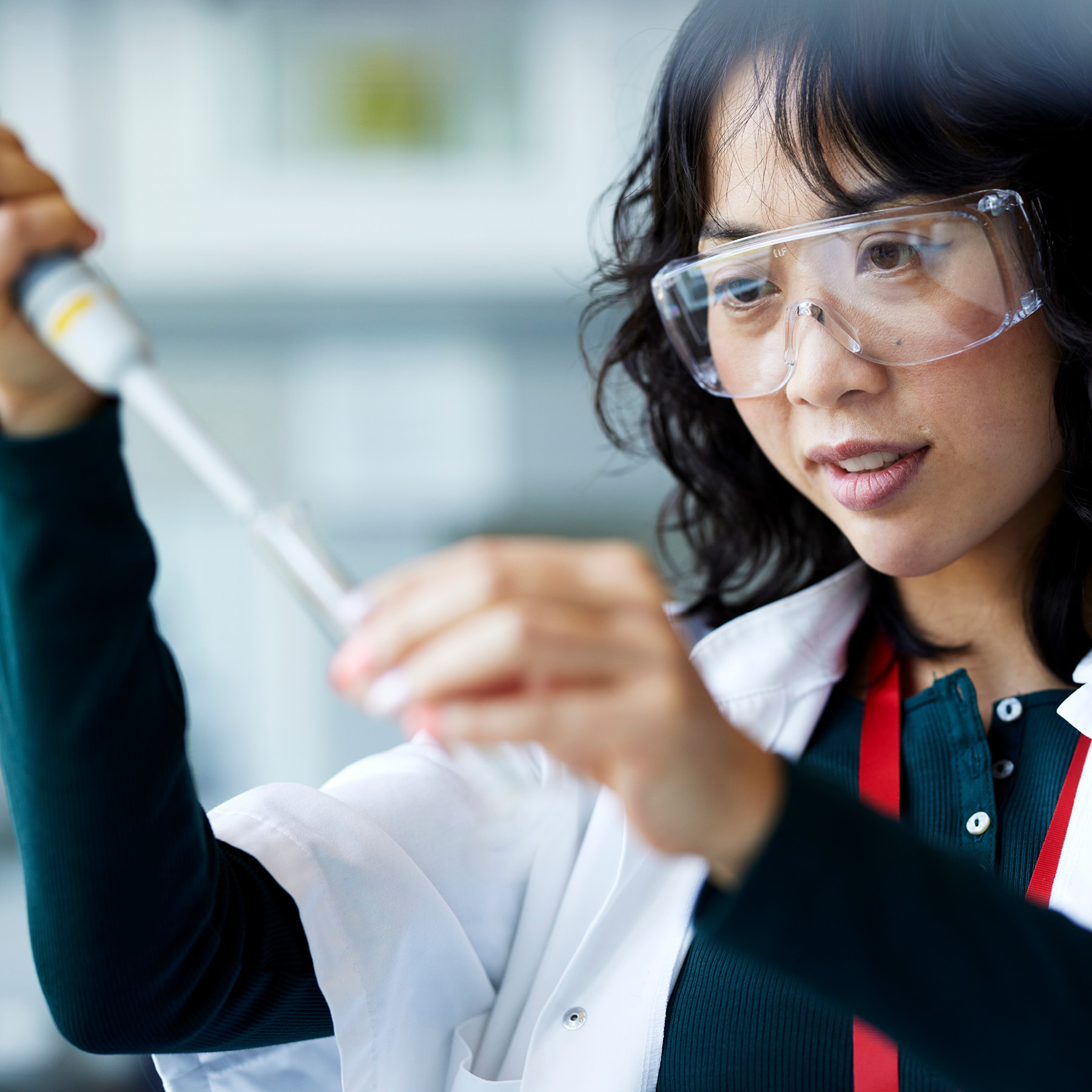 "Finding the right people and bringing them into the company is a big part of any leader's role."
Some of the earliest corporate residents of what would become Jurong Island were titans of oil. Mobil, Esso and Singapore Refinery Company all selected what was then known as Pulau Ayer Chawan as their base in the late 1960s, just before the petrochemical boom transformed Singapore's economy forever.
It also transformed Singapore's geography – at least in Jurong's case. Today the island is still home to petrochemical giants, including ExxonMobil, DuPont, Shell and Baker Hughes. Over the years, these companies helped make Singapore one of the top three centers for oil trading and refining.
In the case of Infineum Singapore, the ability to manufacture and refine petrochemicals is just one part of a rich tapestry. The Infineum range of additive products complements and enhances the offerings of oil companies, particularly its emulsifiers and motor oils.
And just as Infineum has a vital role in the wider oil ecosystem of Singapore, the company's staff each have similarly important parts to play. The Infineum team is split between the manufacturing plant on Jurong Island and the Infineum Singapore Business & Technology Centre on the mainland.
People Power
Infineum is well aware that its people are its greatest asset, which is why so much effort is directed toward their development, says John Hong, Asia Pacific Sales Director and Country Head.
"Finding the right people and bringing them into the company is a big part of any leader's role," he tells The CEO Magazine. "But after that, once they're in, how do you help them realize their potential and get them to truly blossom? That's an entirely different role and something I have a great passion for."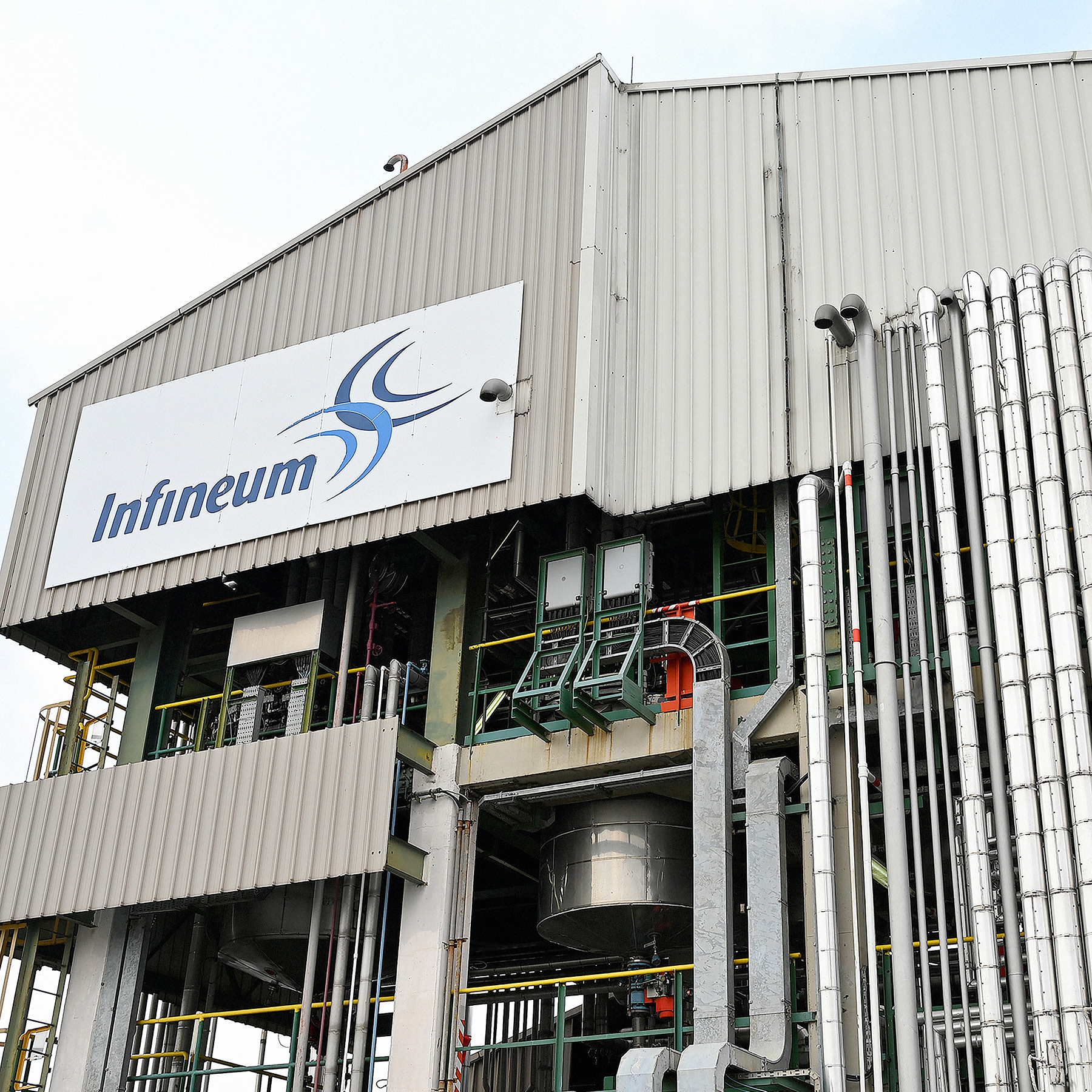 "You can't run a business like Infineum without good people, and their growth will be, I hope, a big part of the legacy I leave behind."
Responsible for Infineum's operations from Japan in the north to New Zealand in the south and India way out to the west, Hong says a great deal of his time is spent on talent development.
"Attracting strong talent has to come first," he says. "You can't run a business like Infineum without good people, and their growth will be, I hope, a big part of the legacy I leave behind."
A Second Story
Located in Keppel Bay Tower on the edge of Singapore's CBD, the other half of the Infineum story takes place within the newly refurbished Business & Technology Centre.
Through sustainable choices and a minimalist design, the building accurately reflects the company's values and philosophies. LED lights and timers are assisting with sustainability objectives, while new mobile office pods help with the hybrid working concept at play throughout the new facility.
At the time of opening in early March, Hong said the new office was a point of pride for Infineum.
---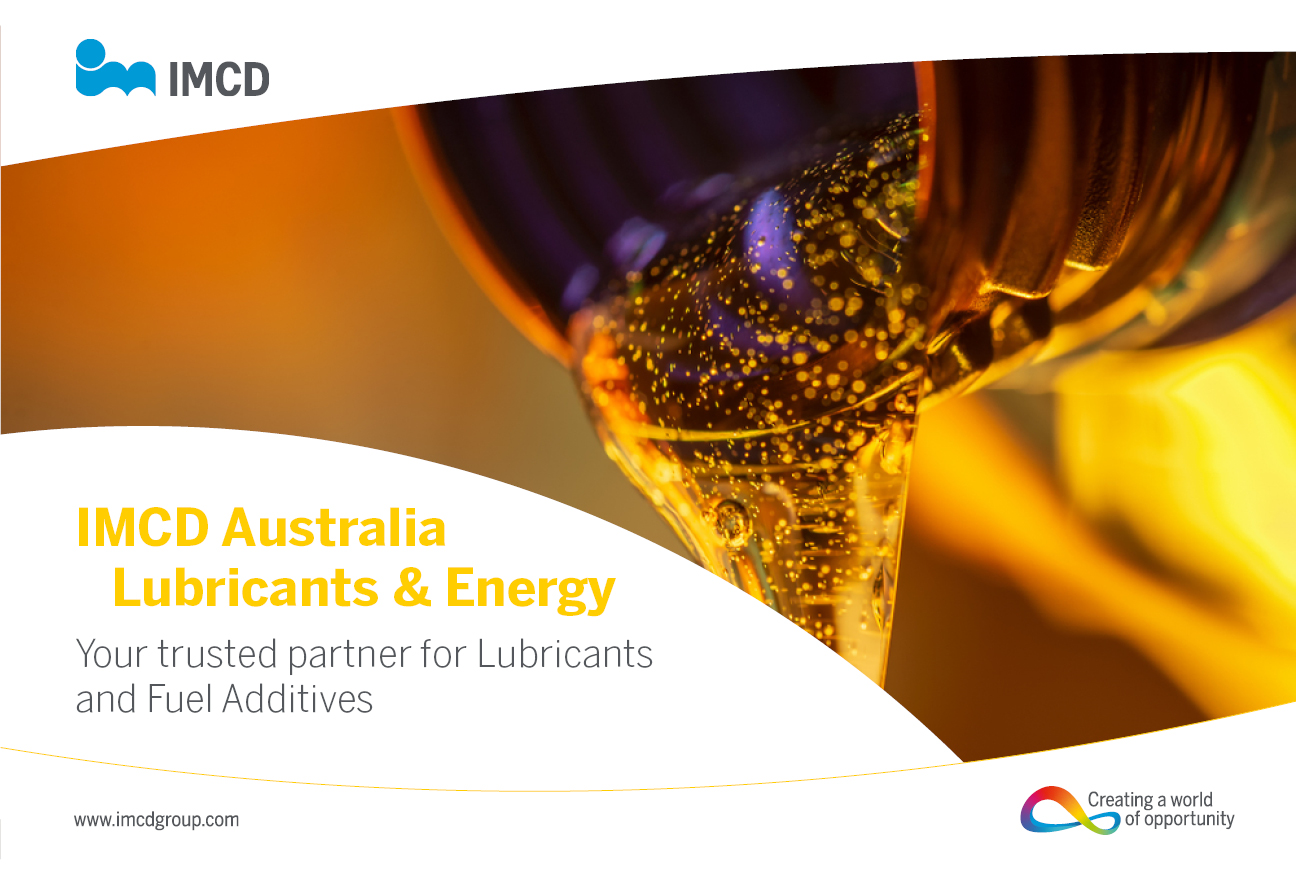 "IMCD Australia Lubricants & Energy bring together our expertise across the lubricants, fuels, oil and gas, and energy sectors. Our long-standing partnerships with leading suppliers enable us to offer a comprehensive and synergistic portfolio, complementary to the formulation needs of our customers." – Alex Gitlits, General Manager, Lubricants & Energy, IMCD Australia
---
Advertisement
"We've listened to our stakeholders and incorporated into the office refresh design key factors such as additional workspace to support growth in the Asia–Pacific region, the ability to seamlessly conduct hybrid working and enhance collaborative efforts among colleagues, customers and external network partners," he says.
It's also hoped the refresh will serve as a test case for Infineum's office of the future design principles.
"'Performance you can rely on' is our tagline, but our core values are very much CARES: customer-centric; ambitious; respectful people; ethical conduct; and of course, safety, which is our top priority. We didn't put it at the front of the acronym because then you have SCARE," Hong says with a laugh.
"And actually, Infineum's values were what drew me to the role in the first place. A company that truly lives up to its values is a thing to admire."
Mutual Admiration
For Hong, that admiration began in late 2010, by which time he was closing in on 18 years at BP.
"There, I'd always been in the lubricants business," he says. "I had to perform many different roles across a variety of technologies within the lubricant plant and supply chain, which is where I developed my basic foundational skills and leadership capabilities."
By the time Infineum came knocking in January 2011, Hong was equipped with the skills to take on the role they were bearing.
"I joined as the Global Supply Chain Manager," he says. "I saw it as an opportunity to broaden my scope of work, to operate at a global level, to observe different regions and different cultures, to learn how to operate within them and to be successful."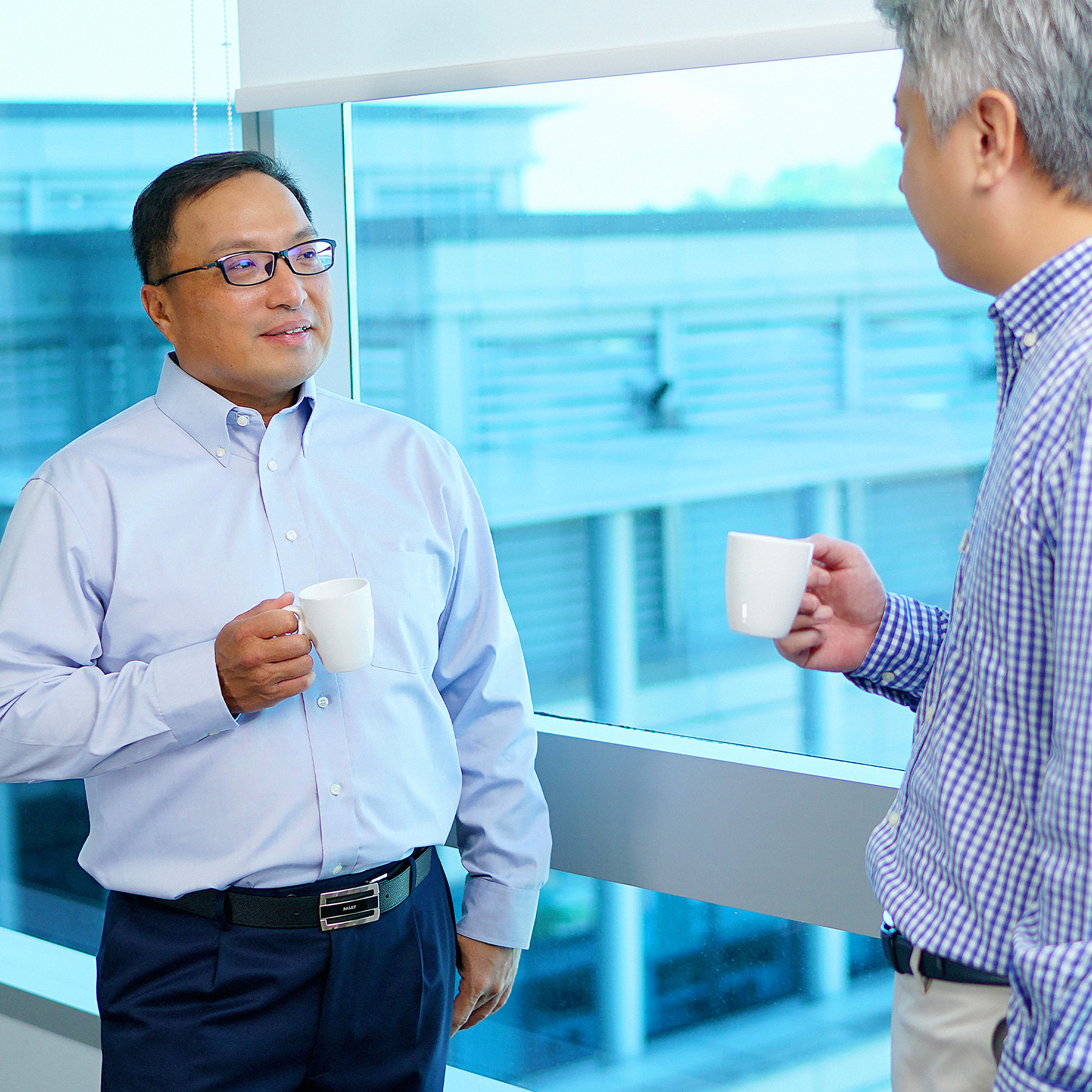 "Whenever I'd work with Infineum while I was in my previous role, I liked how their people engaged with me."
Known and respected throughout the industry for its innovative products, Infineum presented an opportunity to grow with a business rather than simply within a business.
It helped that Infineum wore its values on its sleeve, making the decision even easier for Hong.
"Whenever I'd work with Infineum while I was in my previous role, I liked how their people engaged with me. I could see they lived up to their values," he recalls. "So I jumped at the opportunity."
With the role came the promise of opportunities to move into commercial roles in the future, an area Hong says he was keen to add to his portfolio.
"I wanted to be at the forefront of trust-based negotiations, finding the best value for both parties and achieving it," he says.
---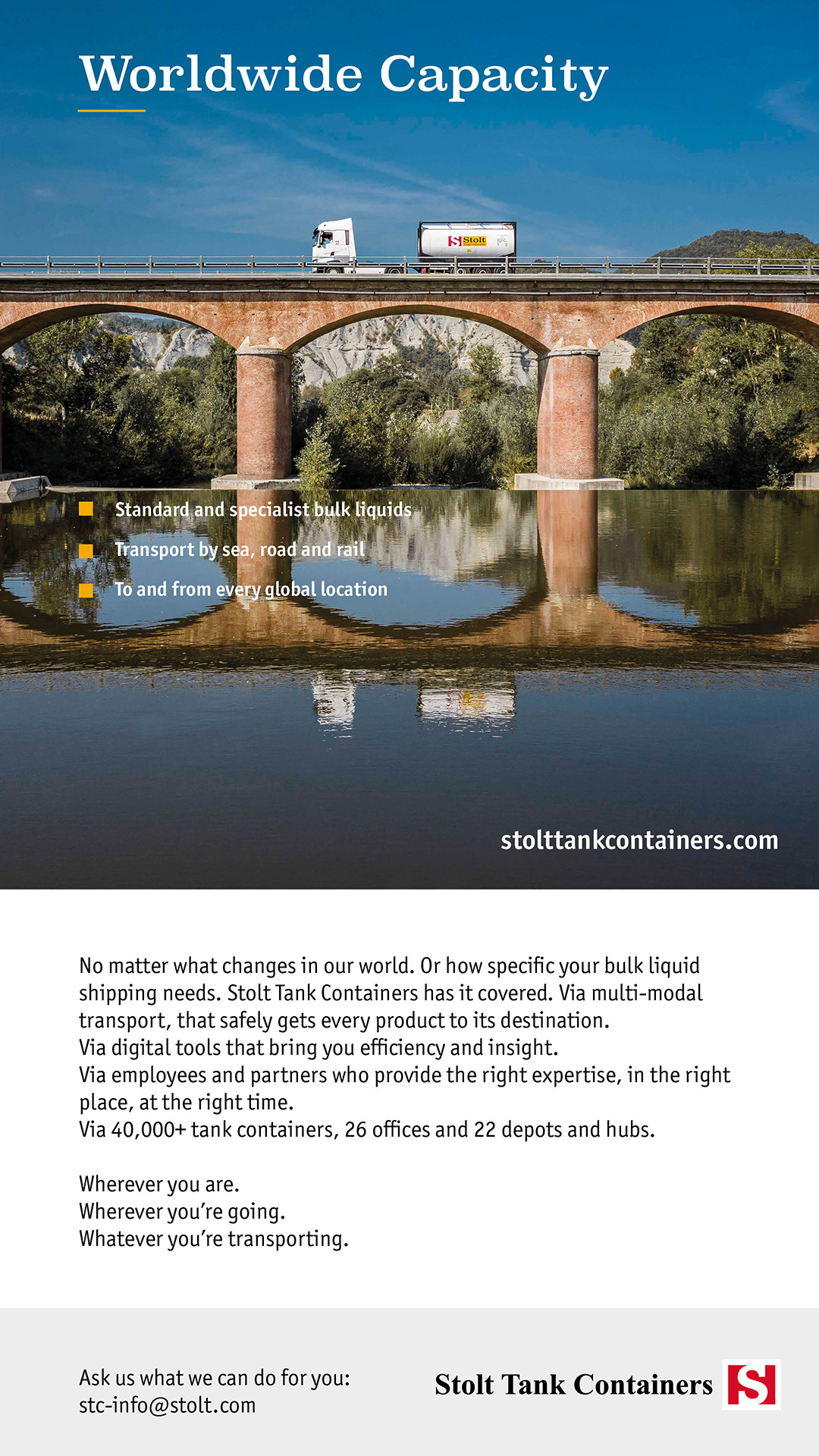 "Stolt Tank Containers is proud to have had a business relationship with Infineum globally for over 30 years. The long-term support and collaborative relationship is an inspiration to our drive to provide excellent customer experience and to solve all your logistics challenges." – Bobby Tan, Regional Director Asia Pacific & India, Stolt Nielsen
---
Advertisement
Three years into the global supply chain role, Hong was offered a chance to become Global Fuels Business Director.
"I really appreciated the trust Infineum had placed in me," he says.
And that trust paid off. In the three years he would spend in his first commercial role, Hong set record profits for the business. But he had not done this alone.
"I had a highly motivated team with a supportive business environment and some strong doses of good luck along the way," he says.
Sales of the Century
Impressed by his performance, Infineum made Hong its Global Procurement Director.
"That helped me to hone my commercial procurement skills and become a transformational change leader," he says. "Procurement was an area where Infineum really needed to step up its game, and that was my task."
Charged with refreshing a tired strategy and gaining traction in a fast-moving market, Hong wasted no time.
"I saw two key priorities," he says. "Supply security, which is making sure our suppliers can give us what we need when we need it, and be ready to meet any potential issues that may arise, and there were many at the time."
The second priority was making Infineum much more market competitive.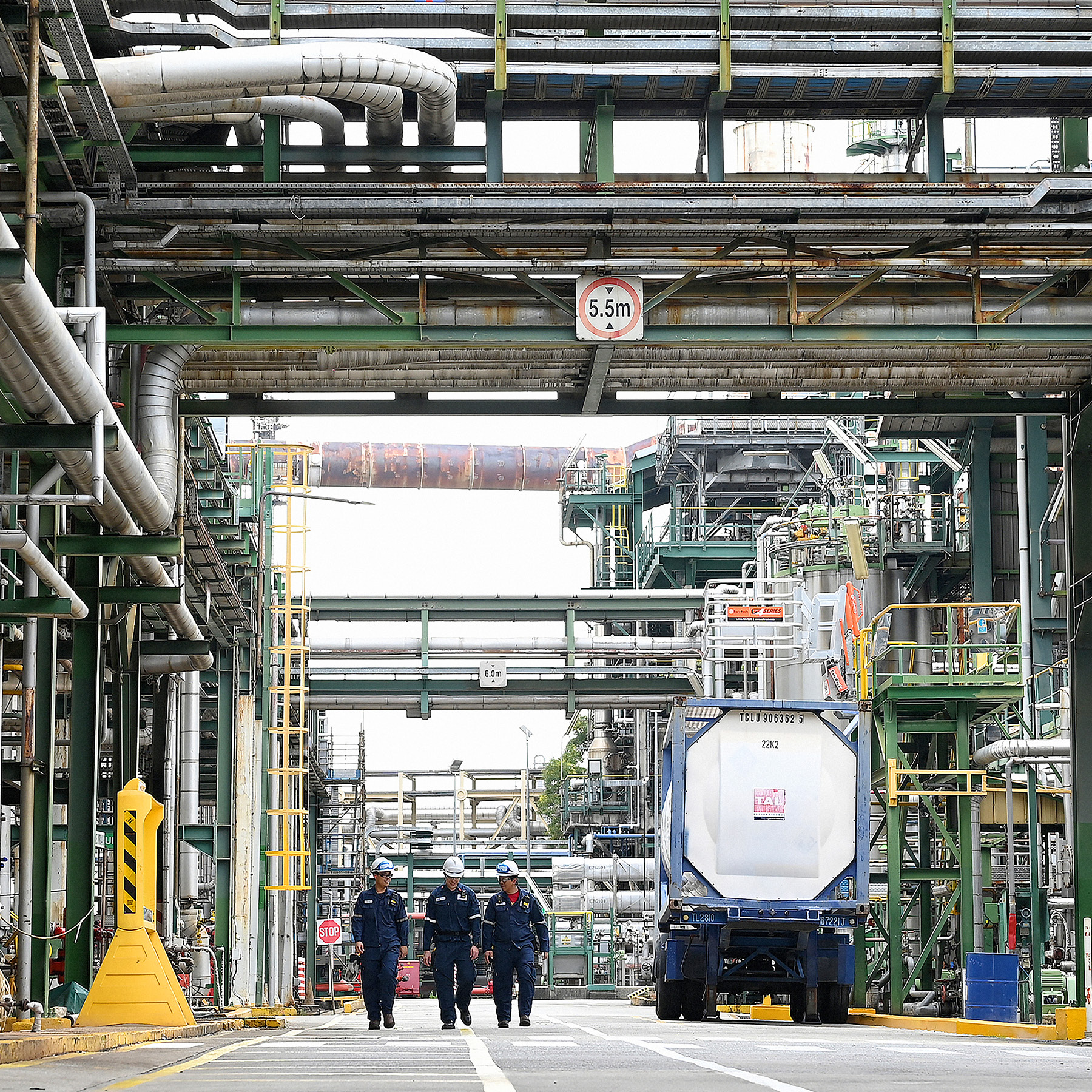 "In procurement, knowledge is power."
"We had to buy better than the market," Hong says. "But I'd spent four years working in China, so I used that experience to open up a new frontier."
Hong's time in China gave him a unique insight into the Chinese chemical market, which provided a slate of alternative suppliers for some of the raw materials key to Infineum's operations.
"That proved invaluable as we started heading into the COVID-19 years," he says. "And there were a lot of supply issues thrown up by the polar vortex that hit the south coast of the United States back in early 2021, which really threw the whole chemical supply network into a tailspin. A lot of us were facing shortages everywhere."
But Hong's procurement experience allowed Infineum to ride the wave. "Those alternative supply sources helped us keep our customers supplied," he says.
Upskill to Win
At the same time, analytics and digitalization were becoming essential to the business of procurement.
"In procurement, knowledge is power," he says. "If you know how the market is behaving, what the future trends are likely to be, you have a significant amount of negotiation leverage in the market."
Hong was in the midst of building a foundation of this leverage for Infineum when he moved into his current role of Asia Pacific Sales Director and Country Head for Singapore at the end of 2020.
"When I reflect on my time at Infineum, I think I truly found my calling," he says.  "I have developed my commercial skills, but I discovered I'm someone that engages well with customers. The key is that I listen, and this will be critical as we begin to implement Infineum's customer-centric strategy."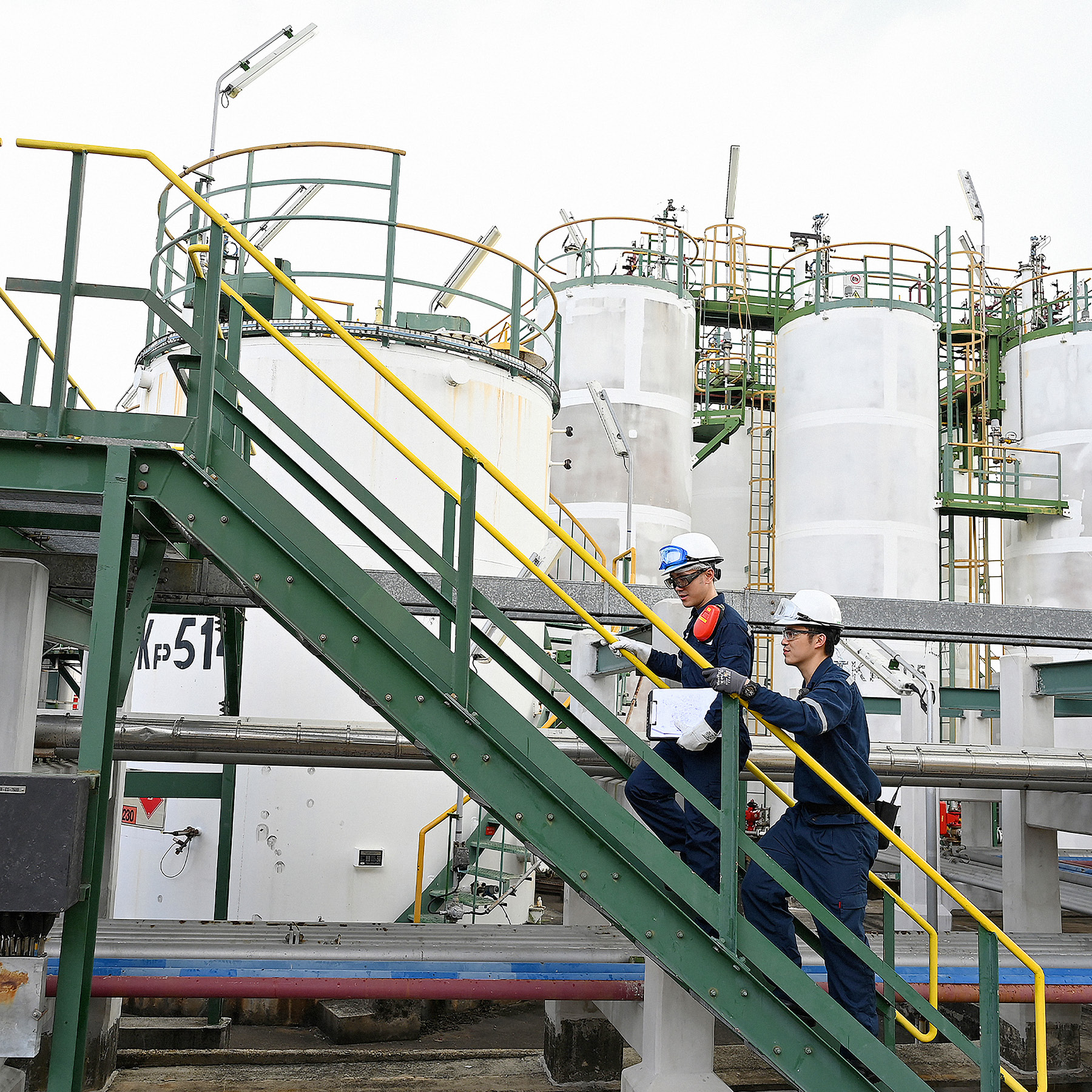 "We're really about trying to understand what our customers want, and then meet those needs."
The old adage that the customer is always right still rings true, but to know what they're right about, one must first listen.
"We're really about trying to understand what our customers want, and then meet those needs," he says. "But it's not just one way; it has to be a two-way conversation. We have to engage and find win–win solutions, and that's a role I really enjoy."
By aligning his interpersonal skills, network capability and commercial acumen, Hong has achieved a new level of proficiency in sales for himself, and has set a strong pace for Infineum as a whole.
---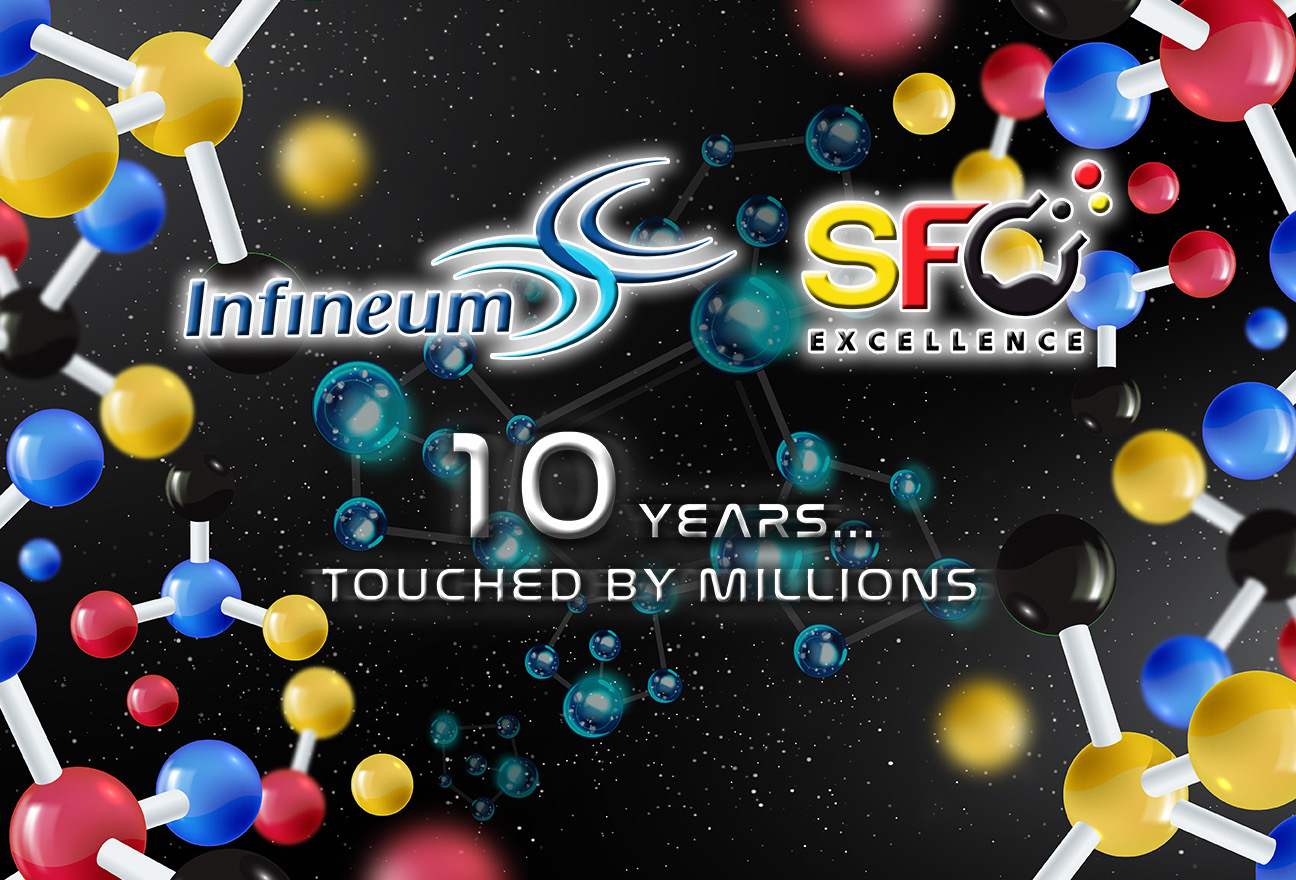 "It truly is a privilege to be on the cutting edge of technology and performance and have a reliable partner with great relationships. Ten privileged years for SFC Excellence, collaborating with Infineum and into the future. Above and beyond." – Worawan Viriya-Apa, MD, SFC Excellence
---
Advertisement
"My colleagues love it," he says. "My only regret that two years of it was spent on Microsoft Teams, which I'd say wasn't that inspirational. But of course, we got through it."
These days, face-to-face meetings are back in force, allowing Hong and his team to make the most of their skills.
"The last six months of personal engagement has been fantastic," he says. "Dinner, entertainment, golf. It's great."
A Team in Alignment
Today's pleasures seem like a trade-off for the hard times endured over the past few years, but Hong says that era was a time of learning.
"Whenever we face huge challenges or great uncertainty – the Russia–Ukraine war, the European energy crisis, the pandemic – the importance of leadership becomes clearer than ever," he says. "And what must leadership do during those existential crises? First, you have to be clear on your priorities, and that's one thing I think the Infineum executive leadership team did splendidly."
During the COVID-19 pandemic, Infineum's management came together to share its purpose openly and clearly with every level of the organization.
"Health and safety was the utmost priority, so we resolved to do our best to keep our colleagues in good health," he claims.
Social distancing measures such as working from home were immediately implemented, with total support offered to those who chose to do so. Those who couldn't work from home received additional safety measures to ensure their protection from the pandemic.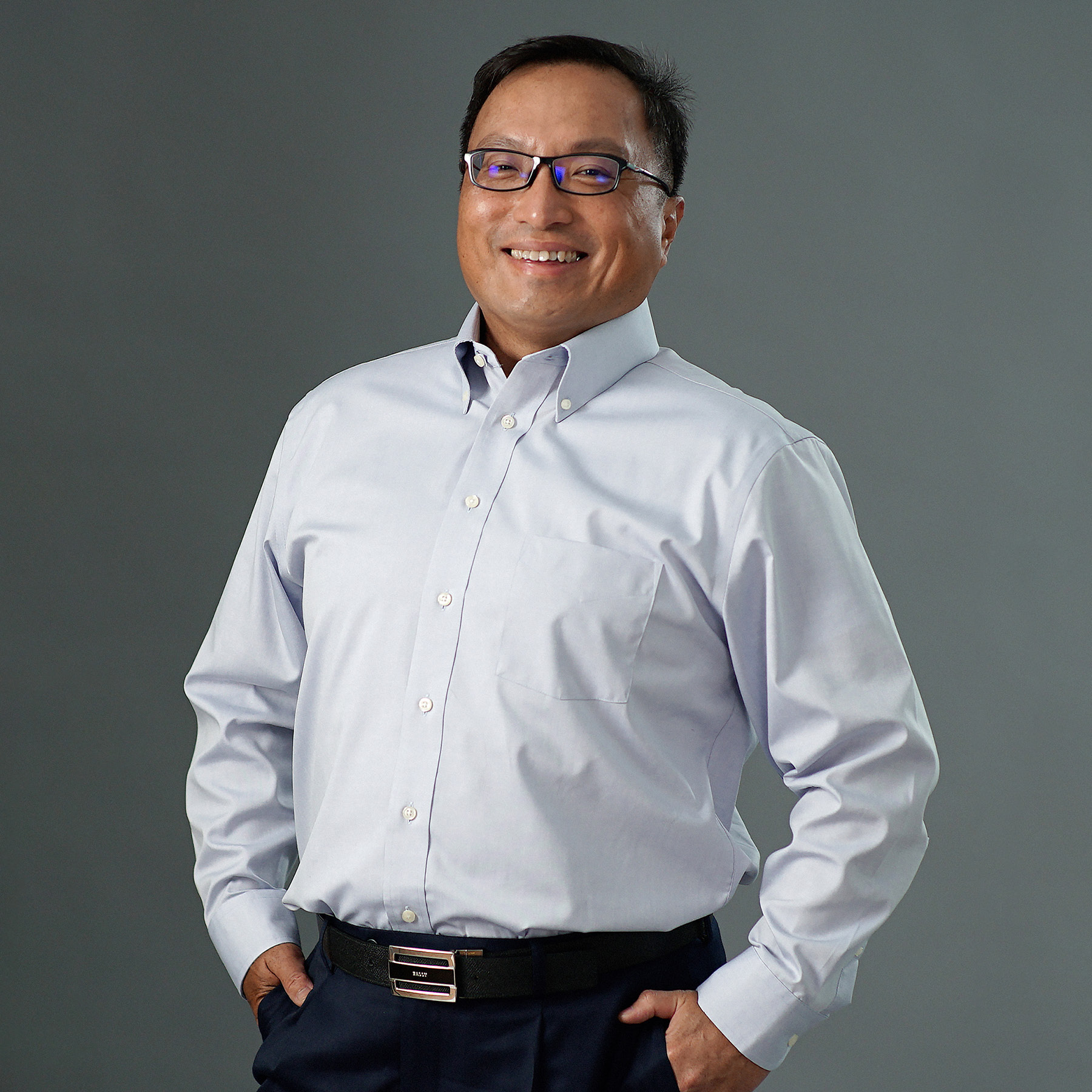 "When you demonstrate good behavior, it's reinforced as an example throughout the company."
The second priority for Hong and his team was guaranteeing continuity of supply for clients.
"We had to make sure our plants could continue to operate smoothly and safely so we could keep our customers supplied," he says.
"Third, but by no means least, we had to ensure we were acting responsibly within our community. We endeavored to help wherever we could, so we launched a donation campaign to support the less fortunate and those adversely affected by the pandemic around the world."
The initiative, which matched donations dollar for dollar, ended up raising more than US$1 million.
"When you demonstrate good behavior, it's reinforced as an example throughout the company," Hong says. "When everyone's aligned, they know what to do. If they're in doubt, refer them to the key priorities. I think we came out relatively well, and our customers rated us as the best supplier in our industry."
Going Green
With the pandemic behind it, Infineum has stepped up to face a new challenge: sustainability.
"It's an overused term, but we're all preparing for a low carbon future," Hong says.
What that means for a petrochemical industry stalwart such as Infineum is that sustainability has become a common theme that binds the corporate strategy.
"Climate change really is an existential crisis," Hong says. "If we don't do anything about it, the world will collapse on its own. Whatever we can do now will go a long way to alleviate issues in the future."
Infineum's plan of action involves playing to its strengths: sustainability through innovative chemistry.
---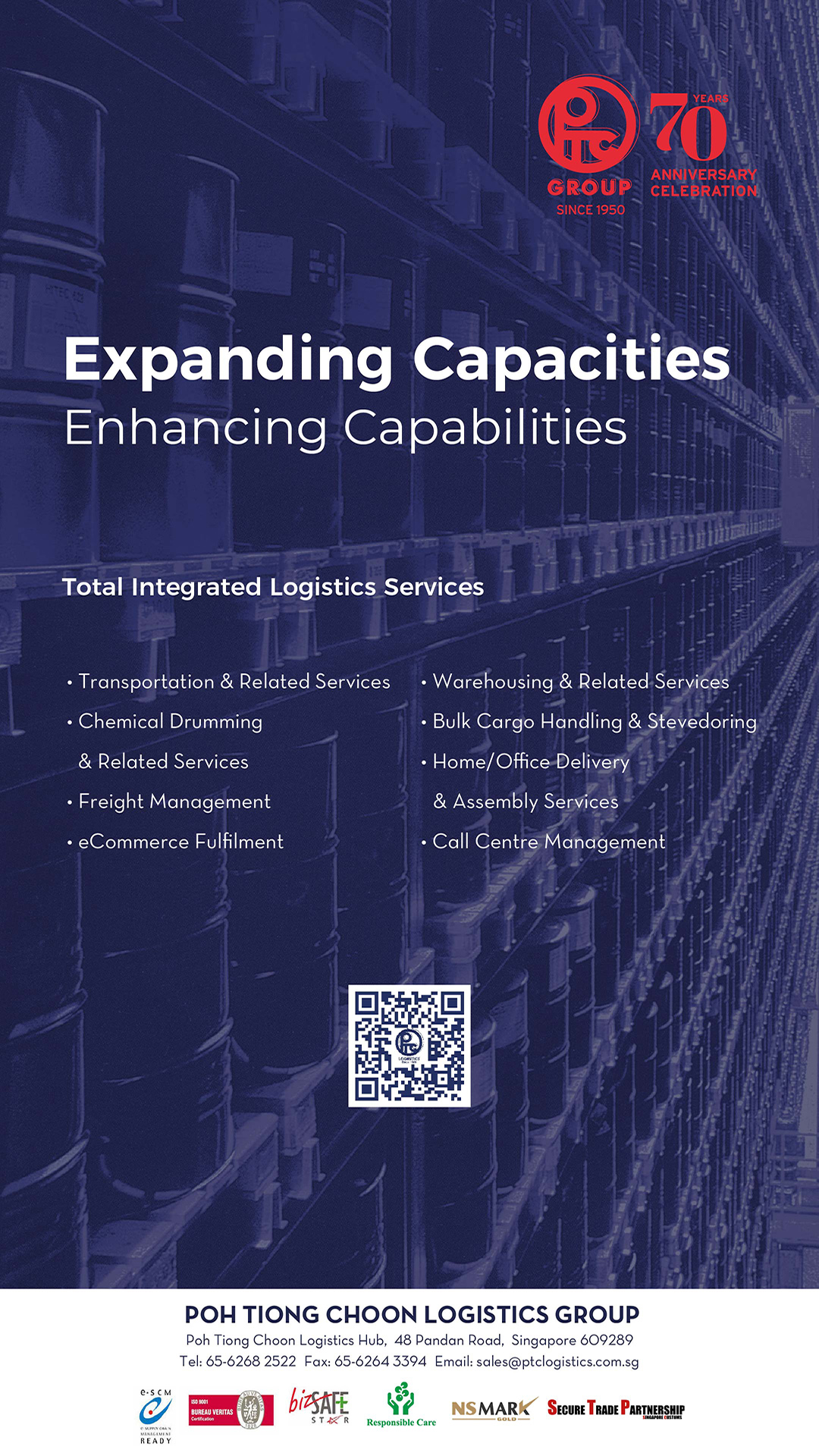 "Our decades-long partnership with Infineum is based on the spirit of mutual respect and cooperation. Together we strive for more efficient processes and greater innovation to achieve our desired results." – Poh Key Boon, Director of Transportation & Warehousing Division, Poh Tiong Choon Logistics
---
Advertisement
"We're focused on making products that improve fuel economy," Hong says. "Our products provide support to a circular economy, so they enable the use of renewables and re-refined raw materials in a way that doesn't add more carbon into the mix."
The introduction of the Infineum P5500 lubricant additive in 2020 was a perfect example of this. P5500 was created to make internal combustion engines cleaner, more efficient and longer lasting, while improving logistics and working capital efficiencies at the same time.
"The Asia–Pacific region has unique requirements when it comes to automotive lubricants," Hong says. "Infineum P5500 was the first product specifically designed to meet those needs, and we were very encouraged by the initial take-up rate."
Better still, Infineum P5500 earned the Made in Singapore Award for Chemicals in 2022, a recognition of its effectiveness and sustainability. Upon winning the award, Chia Boon Ping, Infineum's Strategic Marketing Director, said Infineum P5500 was a perfect combination of the company's leadership in transportation additives technology, customer feedback and sustainable chemistry.
Transforming the industry through innovative products is one thing; taking point in thought leadership is another. Once again, Infineum has this part under control, headlining the 2023 International Symposium on Fuels and Lubricants in Delhi.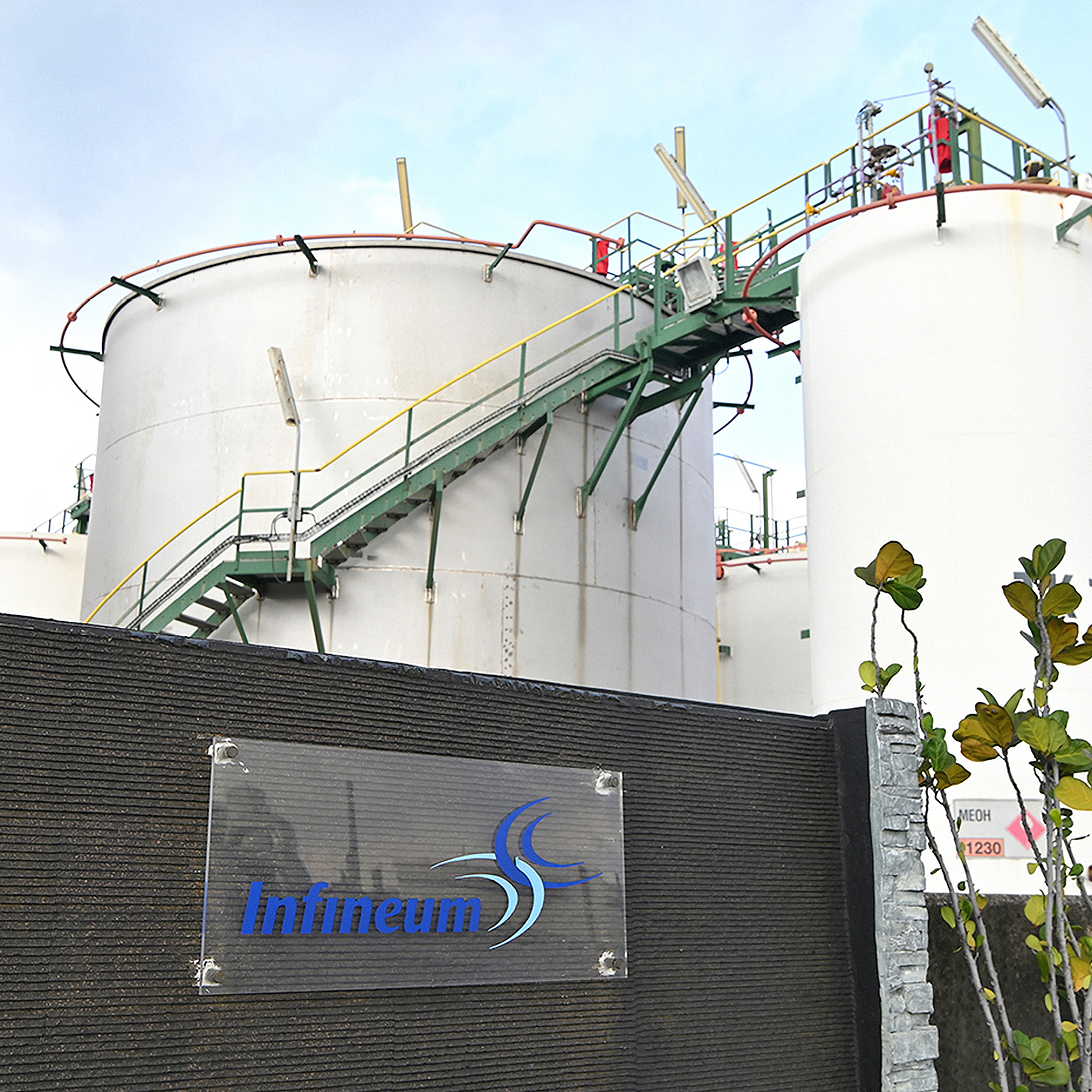 "For all the carbon emissions that are very much within our control, we're going to cut them in half by 2030."
Unsurprisingly, the hot topic was additives, and how by improving fuel efficiency and reducing emissions, they can help Infineum's customers achieve net zero targets. Bruce Royan, Infineum's Commercial Director, stressed that greater customer collaboration would help the company – and the industry – progress even further on the journey of decarbonization and sustainability.
Internally, Infineum has set its own aggressive carbon reduction targets.
"For all the carbon emissions that are very much within our control, we're going to cut them in half by 2030," he says. "For those that are beyond our control, we're still trying to determine exactly how much of an impact we can make."
There's also incredibly close scrutiny on the carbon footprints of Infineum's product cycles.
"We're working to ensure we have a clear line of sight into our products' lifespans," he adds. "That way we can determine how sustainable they'll be over time. COP27 made clear that now is the time to act, so if we can brace for the future in any way, it has to be now."
Digital Future
For many modern businesses, digitalization and analytics are becoming more prominent as time goes by. For Infineum, it goes beyond that.
"They're key foundations of our corporate strategy," Hong says. "By that I mean they enable all our strategic priorities, so we have plans in place to upgrade our enterprise system."
By replacing the aging software, the business firms up its position in the 21st century – but that's just the start.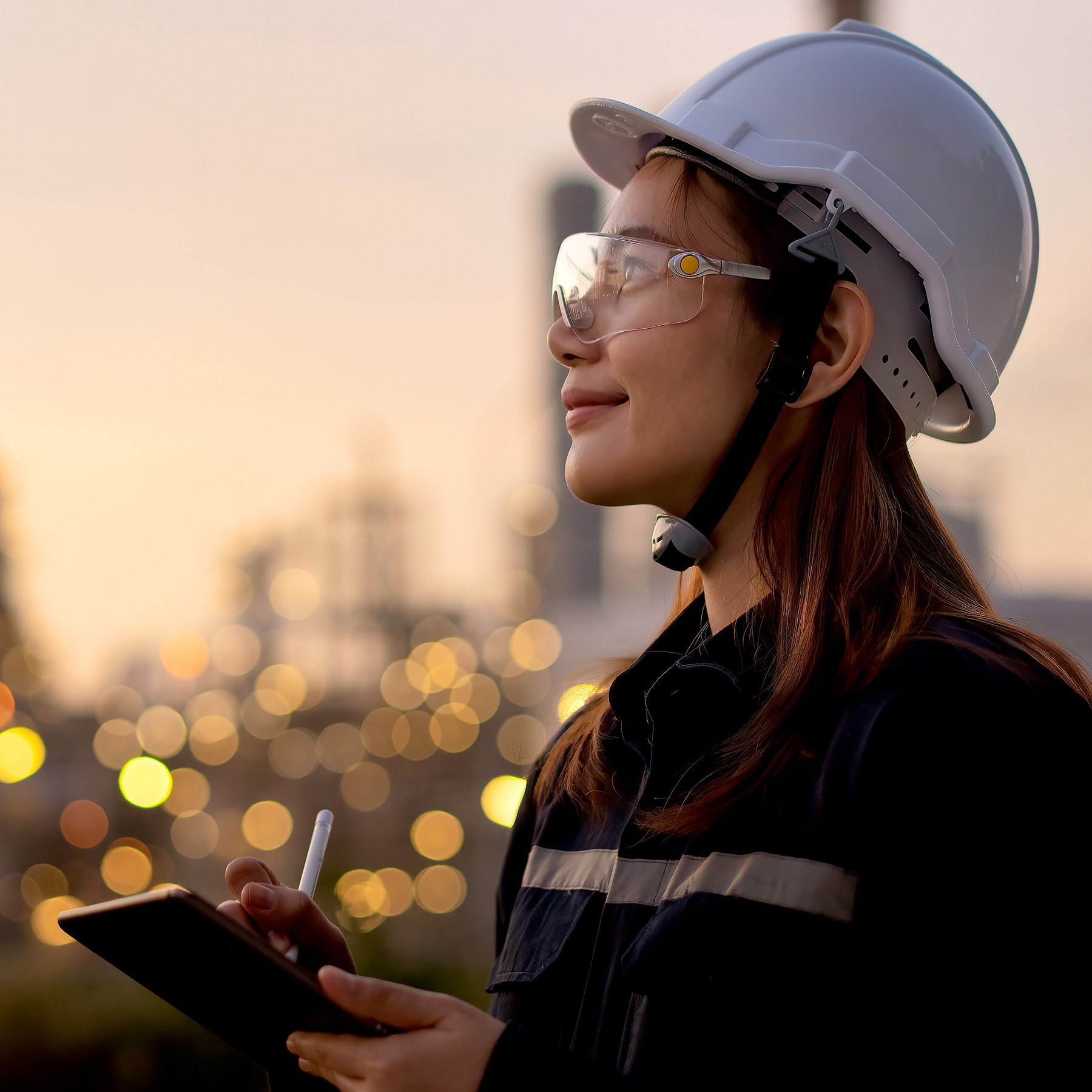 "There's literally no problem at Infineum that won't be touched by our digitalization efforts."
"We have what they call digital initiatives that help us improve our customer service capabilities," Hong says. "We have digital initiatives that help us improve procurement. These are sharp, win-win solutions that also reduce our costs."
Further cost reductions are possible within Infineum's manufacturing operations, and Hong says such systems are already in place.
"There's literally no problem at Infineum that won't be touched by our digitalization efforts," he says. "And if you go deeper within our plants, we're looking at automation to help with waste reduction and energy efficiency."
Taking Charge
These initiatives remain directionless without strong leadership to bring all the disparate elements into sharp focus. That's where Hong and his executive colleagues come in, and he says it's a subject he spends a lot of time on.
"Legacy is very important to me," he says. "I think all leaders, when they enter a room, must have a personal drive to leave a legacy. It's something impactful and lasting and valuable, it brings so much to an organization."
And then there's strong communication, which Hong says is critical for effective leadership.
"You can have the vision for your legacy, but unless you can communicate it to others, it will remain in your mind," he says. "No one can act on it there, so if you want to secure support for delivering your vision, make it known."
---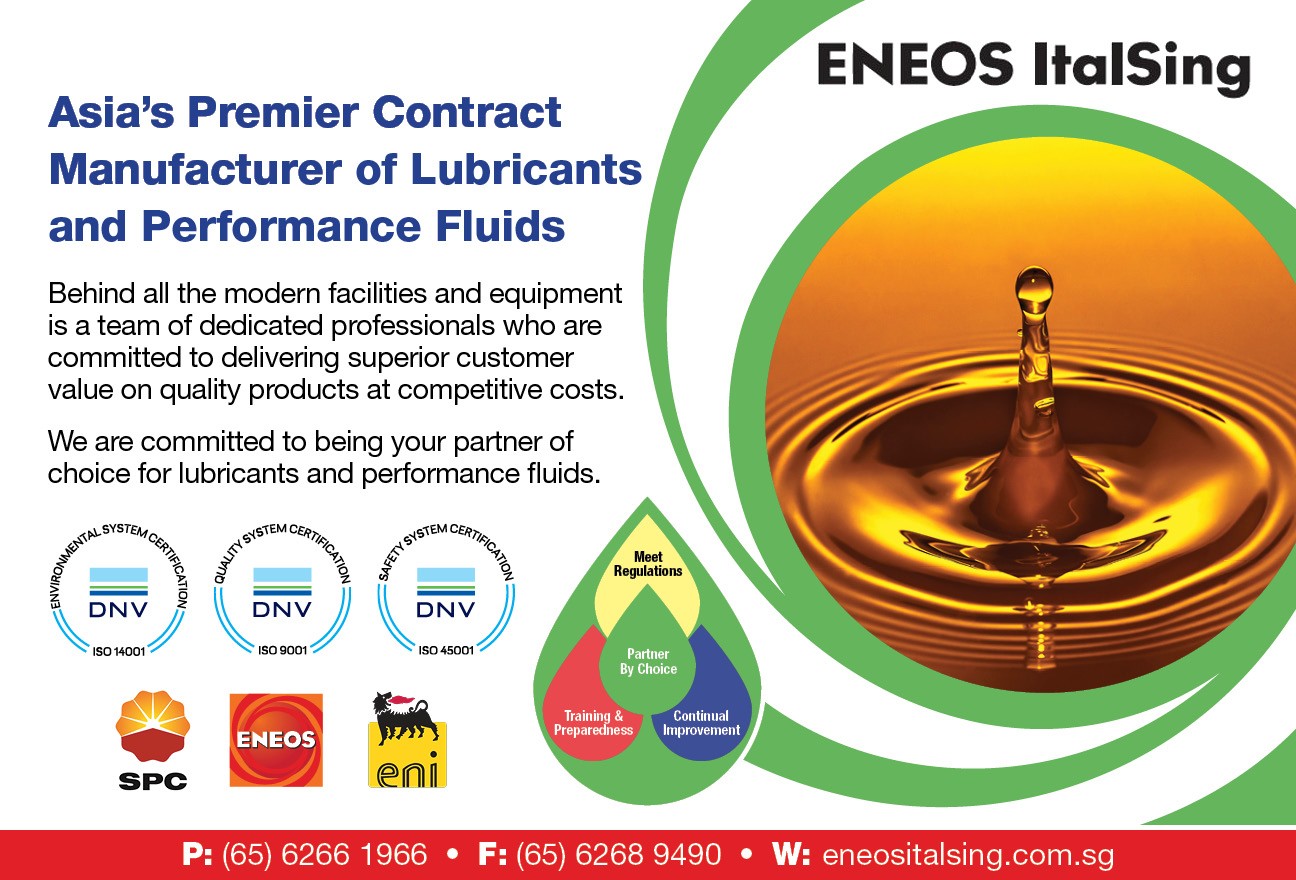 "ENEOS ItalSing and Infineum have been strategic partners in the distribution of Infineum lubricant additives since 2005. As non-exclusive distributor in four countries, our focus is to generate greater value through safety, customer centricity and supply chain sustainability to serve our customers better." – Francis Sia, General Manager, ENEOS ItalSing
---
Advertisement
The combination of vision and influence are, in Hong's opinion, the keys to the kingdom.
"Share your thoughts with your team, let them align with it, then get on and deliver," he says. "As a senior leader, that's what I do. Everything else – talent development, forming strategies – falls into place as a result."
None of this means much in the scheme of things if those in charge don't enjoy what they do. If these tenets of leadership become a chore, the business suffers. Luckily, this isn't the case for Hong, who says he still enjoys coming to work as much as he ever has.
"I really enjoy what I do," he says. "I can operate at a high level of intensity and it won't feel like I'm working because I'm enjoying it. If your priorities are different and work is a means to an end rather than the end itself, it can be harder to strike that work–life balance."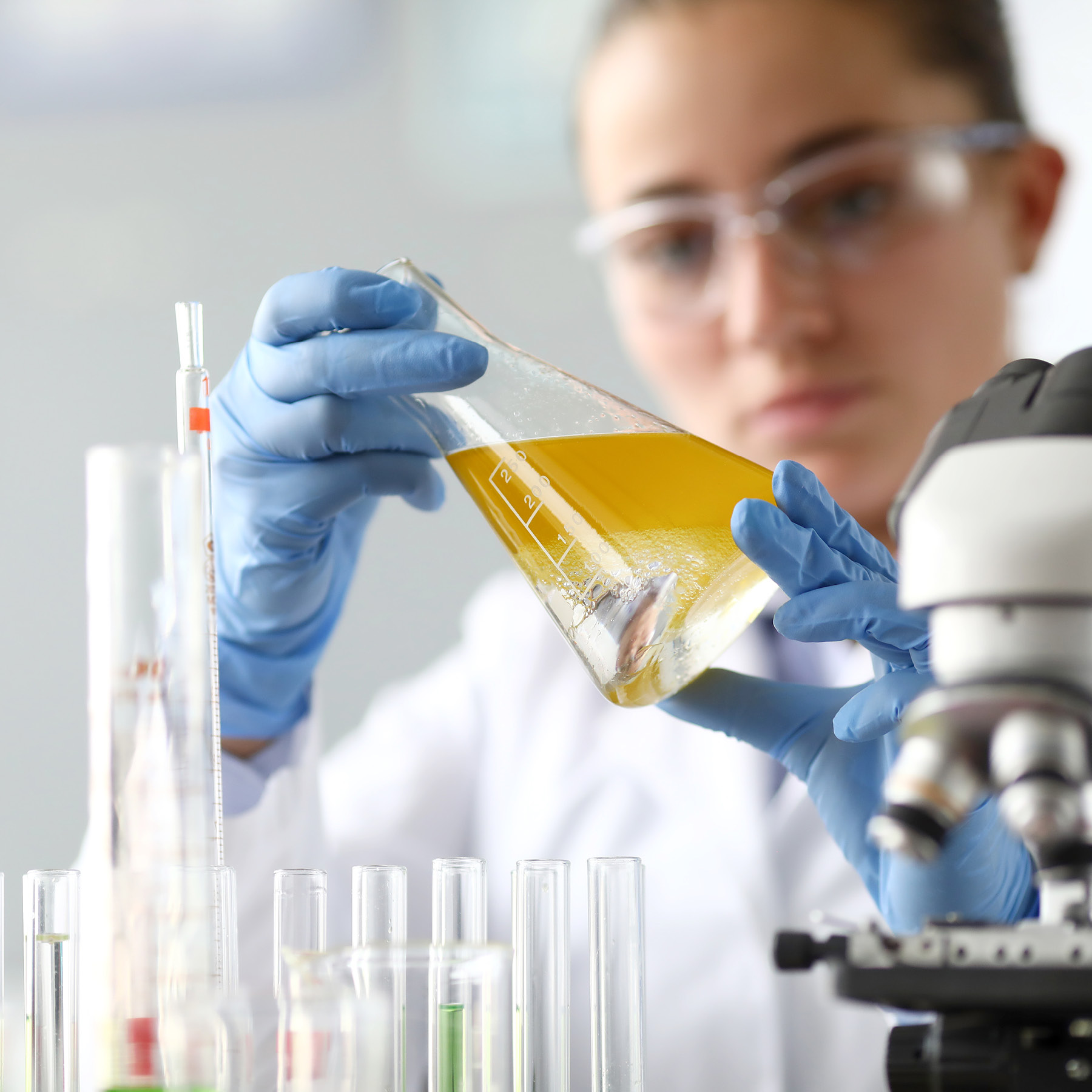 "Share your thoughts with your team, let them align with it, then get on and deliver."
Hong's suggestion to achieve the latter is flexibility.
"There's my work and then my life, and I'm always weighing up the priorities of each," he says. "If there's something taking priority in my personal life, something much more important than what's going on at work, the job must be flexible enough to allow me to be there for that. And I love this job – and this company – because it gives me that flexibility."
Meanwhile, when the company needs Hong most, he's there.
"When we're driving for a big deal closure or an urgent change that's going to deliver great value but will take up a lot of time, I dedicate time to that," he says. "You can't let the nitty-gritty of your life derail or distract. If you can bring these two elements together, I think you've found the balance. At least, that's how I've tried to do it."
Equity Always
None of this is solely applied to management, however. Infineum has adopted a #OneInfineum hashtag to demonstrate just how supportive and inclusive the company is, and that's been backed up by a number of events that encourage staff to embrace equity.
In March, Infineum's Women's Affinity Group and the Inclusiveness & Diversity team celebrated International Women's Day 2023 with a series of guest speakers and activities aimed at elevating and advancing gender parity in engineering and technology.
The event worked to increase awareness of what's possible both within Infineum and the industry at large. Guest speaker Geraldine Chin, Chair and Managing Director of ExxonMobil Asia Pacific, took center stage to celebrate women driving innovation.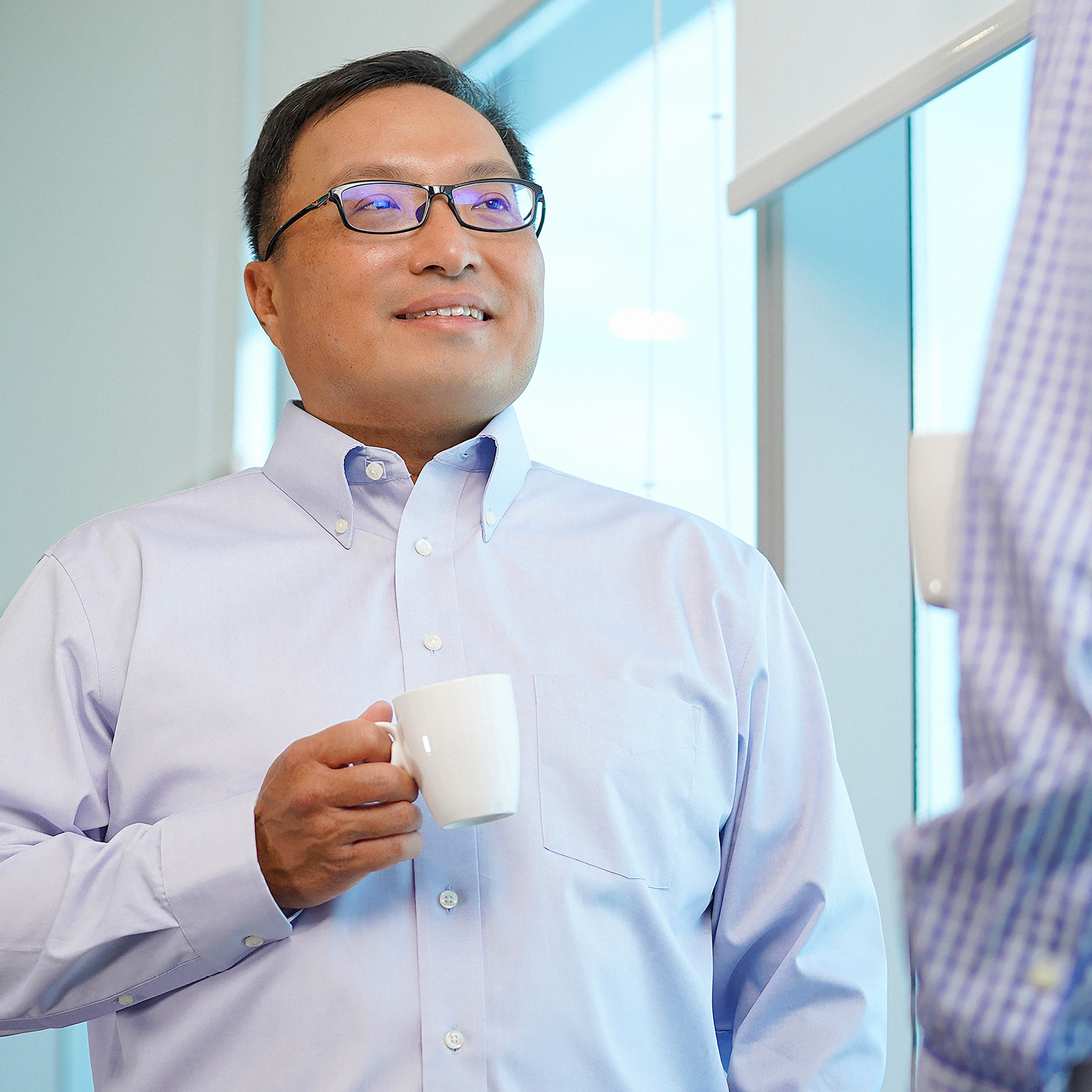 "You have to be positive, always, as a leader. If you can't find a positive, it's time to step back and look for them. They're always there."
Hong is quick – and proud – to point out that Infineum is not, as he puts it, "an Elon Musk company".
"It's not a case of 'work somewhere else if you don't plan on coming back to the office', or strictly adhering to working 9am to 9pm. That's not us. And if you're making someone stay 12 hours in your office, are they really working?"
The other essential ingredient of leadership Hong extols and exemplifies is positivity.
"You have to be positive, always, as a leader," he says. "If you can't find a positive, it's time to step back and look for them. They're always there."