The engineering sector is at a crossroads. The march by industries across the board toward greater sustainability, already at a fair clip before the COVID-19 pandemic, continues to pick up speed as the 2020s roll on. 
Electrification, carbon neutrality, automation and social progress have become more than just goals – they're qualities essential to survival in the 21st century. The world's engineers have realized they must lead by example; as such, innovation and sustainability now act as twin drivers under the hood of some of the industry's biggest players.
One of those is Swiss-Swedish technology company ABB, a longtime innovator and standout performer in the automation, robotics and engineering fields. Undeterred by the breakneck pace of technological evolution, it hasn't just kept pace – it has set it through a rhythmic series of initiatives designed to change our world for the better.
In early 2022, sustainable technology company Renewcell embarked on a project that saw a former Swedish paper mill transformed into the world's first commercial-scale plant for transforming old clothing into new fabric. At the project's heart is ABB technology, including automation, drives, motors and electrification.
Some of the biggest brands in fashion, such as H&M, Levi's and Vera Moda, have since pounced on the development, all made possible by Renewcell's vision and partnership with ABB. 
"Many of our business relationships aren't of a transactional nature; they're partnerships."
Later that year, ABB's partnership with Canadian technology changemaker Hydrogen Optimized (HOI) turned a corner with the announcement the two would combine technologies to accelerate the production of green hydrogen. 
The combination of HOI's RuggedCell water electrolyzers and ABB's high-power rectifiers has given the two companies a viable contender for leadership in the large-scale green hydrogen sector.
Carbon Neutrality
ABB's commitment to carbon neutrality by 2030 – and its pledge to support its customers significantly reduce their own emissions – has helped shape and drive change that's quickly leaving that crossroads in the rearview mirror.
Behind one of its many wheels is Joachim Braun, Division President Process Industries. Braun, a 27-year veteran of the company, says it held an immediate appeal for him at the dawn of his professional life.
"When you studied business, at least in Europe, you couldn't avoid ABB," he recalls. "Lots of people tried to get in and very few succeeded. When I did, in 1995, it was a dream come true."
"Our customers believed in us."
Just six years later, the dream was challenged. ABB arrived on the edge of bankruptcy in the early 2000s. "There were good days and bad days, and headhunters were calling on a daily basis because they knew the company was in trouble."
But Braun stood his ground, standing by the company as it traversed the rough seas. "On the other side of that, I got to watch ABB, which had had this near-death experience, being resurrected."
The biggest lesson he learned during this turbulent time was that trust was a savior. "Our customers believed in us," he says. "They never stopped placing orders, they paid us on time, they trusted that we'd be able to deliver, even though we were in that crisis."
It also taught Braun about the value of flexibility, a lesson that proved crucial when the COVID-19 crisis came knocking in early 2020. "This job has given me the chance to work abroad, and you discover a lot about yourself, such as, 'To what extent am I flexible?' And even understanding what makes an effective leader."
A Challenging Role
In June of 2020, Braun stepped into the role of Division President Process Industries, from which he oversees the Australian market for ABB. At the time, the COVID-19 pandemic was in full swing. "It was daunting. You couldn't physically reach out to most of your team members or customers," he admits. 
"But there's a famous saying among CEOs: 'Never let a good crisis go unused'. I'm not sure how many times people have really had the opportunity to live up to this proverb, but in my case, it's actually happened."
Having worked through so many crises has left Braun stronger than ever. "It's easy to become overwhelmed by the uncertainty and chaos around us. The key to navigating through these difficult times is to remain calm, focus on the facts and take decisive action," he explains. "Once a crisis is over and things go back to normal, you're better than before."
Now, as the entire industry faces an unprecedented overhaul and a brave new world beyond, Braun seems the ideal helmsman. "ABB has a lot to offer the industries it works with," he says. "We can talk eye-to-eye with our customers, whether they're in pulp and paper or mining and metals. Many of our business relationships aren't of a transactional nature; they're partnerships."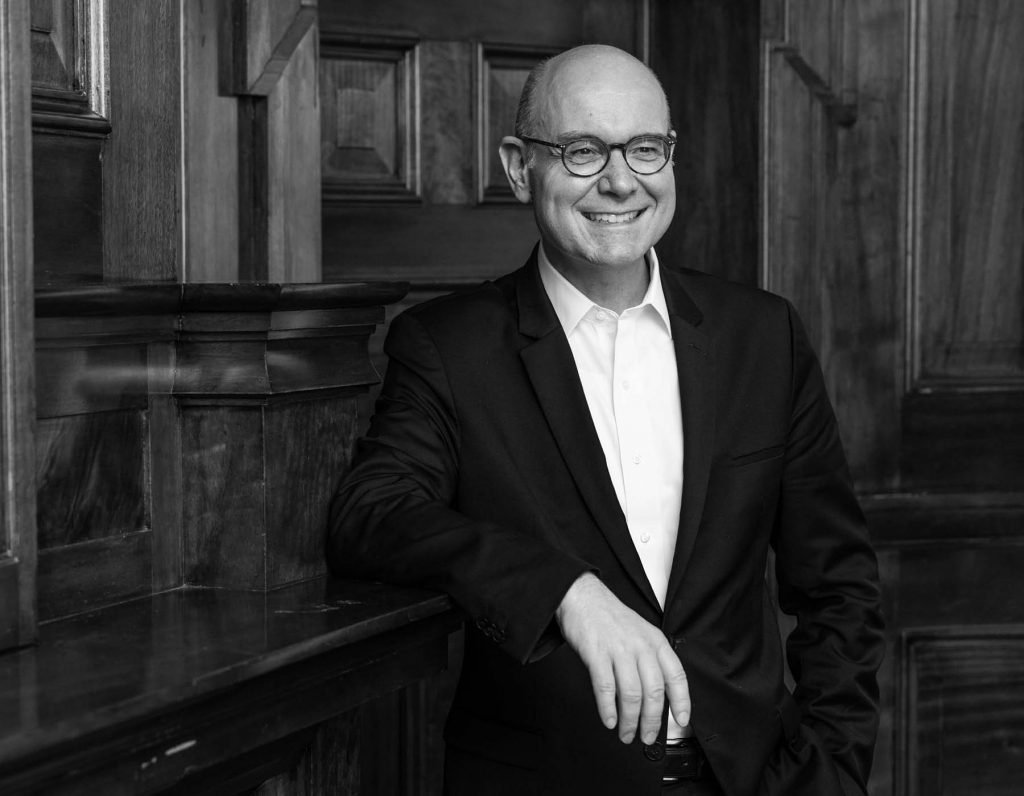 "At the heart of every successful company are the people who make it all happen."
And it's these easy, flowing conversations that are the most beneficial for both parties. "Most innovations I come across in my life come from the customers," Braun points out. "They'll complain about a cumbersome process or a product that doesn't fit their needs. That's what takes you to the next level, not thinking like a manager that has it all figured out."
Leadership should be, he says, a facilitator or a stewardship role. "At the heart of every successful company are the people who make it all happen. Our employees are our greatest asset, and their passion, creativity and hard work are what drive our company forward. They are the ones who bring our vision to life and make it a reality."
When dealing with an issue as important as sustainability, this is particularly pertinent. "Five years ago, it didn't consume as much oxygen. Now, it's the number one topic, particularly at an executive level, but increasingly on an operational level," he notes. "These ideas need to take root and must be put into practice. High-flying targets have to be anchored in day-to-day operations."
What's important to remember, Braun believes, is that no one organization can tackle today's challenges alone. "We can only do this as an industry, and our customers understand this," he says. "Being in such an industry in this decisive moment is super exciting."
ABB has made it as easy as possible for customers to partner with them, no matter the industry. "We're solution providers, and our strength is domain know-how. If you organize yourself around certain industries, you have very little overlap.
"At the same time, we're using the same basic technology across multiple industries, and to do that properly, you need customer and industry focus."
A Solid Foundation
A company as established as ABB may not seem like it has the agility to deal with the supersonic speed of modern change, but Braun says its solid foundation is a virtue.
"There are no foundational problems," he confirms. "Instead, you use your energy to constantly evolve the organization to drive it for the better and adapt to external challenges. Again, for me, leadership is a role of servitude. I'm a steward."
ABB's stance on diversity and gender equality also allows the company to drive change rather than be driven by it. "If we're dealing with Chinese customers, they should deal with Chinese ABB colleagues. We need to have people who speak mining, who speak paper. ABB is truly a United Nations in that way."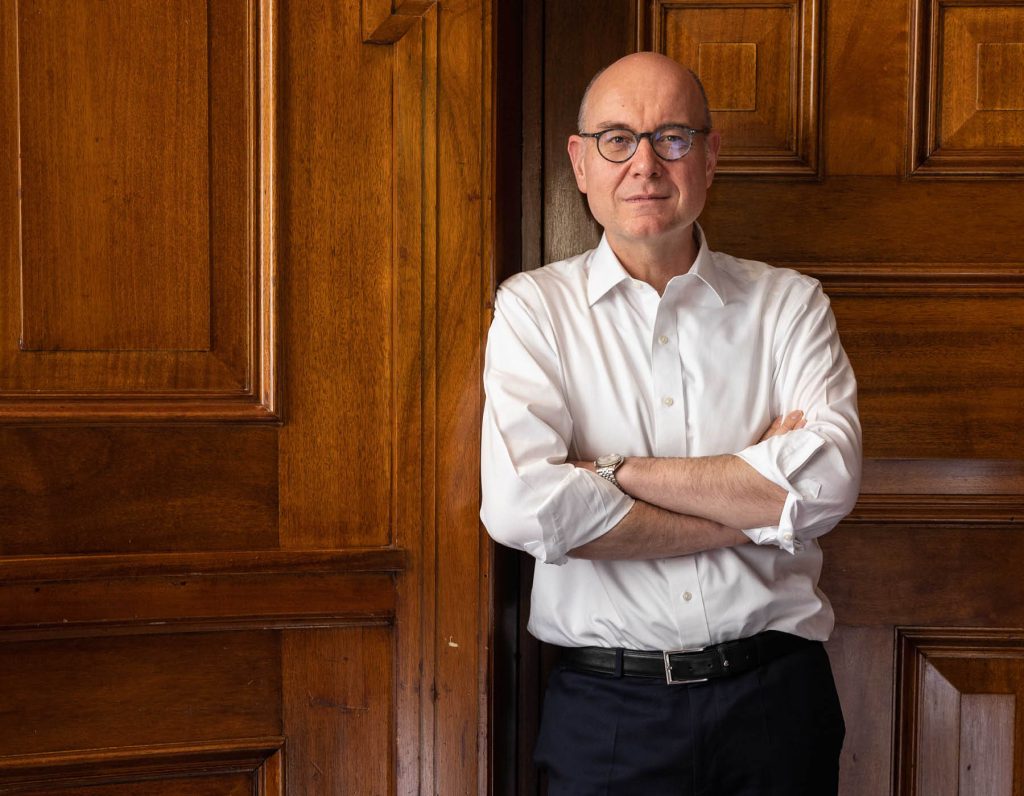 "I am proud that our company is at the forefront of technology, pushing the boundaries of what is possible and driving innovation in the industry."
Gender equality is a similar story. "It's no longer acceptable to resort to the same sorry excuse that there aren't enough female engineering graduates," he says. "It's up to us to change this."
And Braun has put his money where his mouth is, hosting a roundtable with some of ABB's female leaders in 2022 to discuss their experiences. "We need to create and amplify role models inside our organization, which exemplify that any career a woman would like to pursue is open here."
Diversity, like sustainability, is an opportunity to lead by example, Braun says. "You're not a credible provider of sustainability solutions to your customers when you aren't leading with the best internally," he asserts. "Back in the 90s, we launched the first ESG program. It showed our suppliers and customers we were serious."
Many have followed in ABB's wake, and as the industry continues to change, Braun says he's proud to have been a part of it. "It is humbling to lead at ABB. I am proud that our company is at the forefront of technology, pushing the boundaries of what is possible and driving innovation in the industry."