Recycling was the major topic of conversation around the dinner table when Jean Gouverneyre was growing up.
"I represent the fifth generation of my family in recycling," he tells The CEO Magazine. It was only natural for him to follow in their footsteps into the family business before accepting a role in a small zinc recycling factory owned by a French recycling group.
In 1988, at the age of 23, he co-founded the zinc company CRAMET, operating under the name REAZN BELGIUM since 2020. From its headquarters in Luxembourg – and subsidiaries in Belgium and the United Kingdom – REAZN upcycles zinc into casting and galvanizing alloys. It's a closed-loop operation that lessens the dependence on the Earth's ore deposits.
Gouverneyre acknowledges that when the business first launched, recycled alloys weren't the norm.
"As a startup, we had to find our way in the zinc alloy world and slowly but surely gain the confidence of our partners," he says. "We managed to establish our alloys as the REAZN brand in the market by constantly investing in R&D and optimizing the quality of our alloys."
Their Own Way
The ability to think outside the box has been the base of REAZN's continued growth, Gouverneyre says. And his colleague and fellow Managing Director, Claude Bever, agrees. "One of the secrets of our success is that we have always handled projects in a different way to others," he reveals. "This has helped us achieve goals that would not have been achievable if you work in a traditional way."
Never was this more evident than during the 2008 global financial crisis. "In spite of all the difficulties, we kept buying secondary raw materials and continued to offer solutions to our suppliers and customers," Bever says.
Production was maintained, in order to be ready to go when conditions started to improve. It was a strategy that paid off. "We were able to quickly emerge from the crisis," he explains.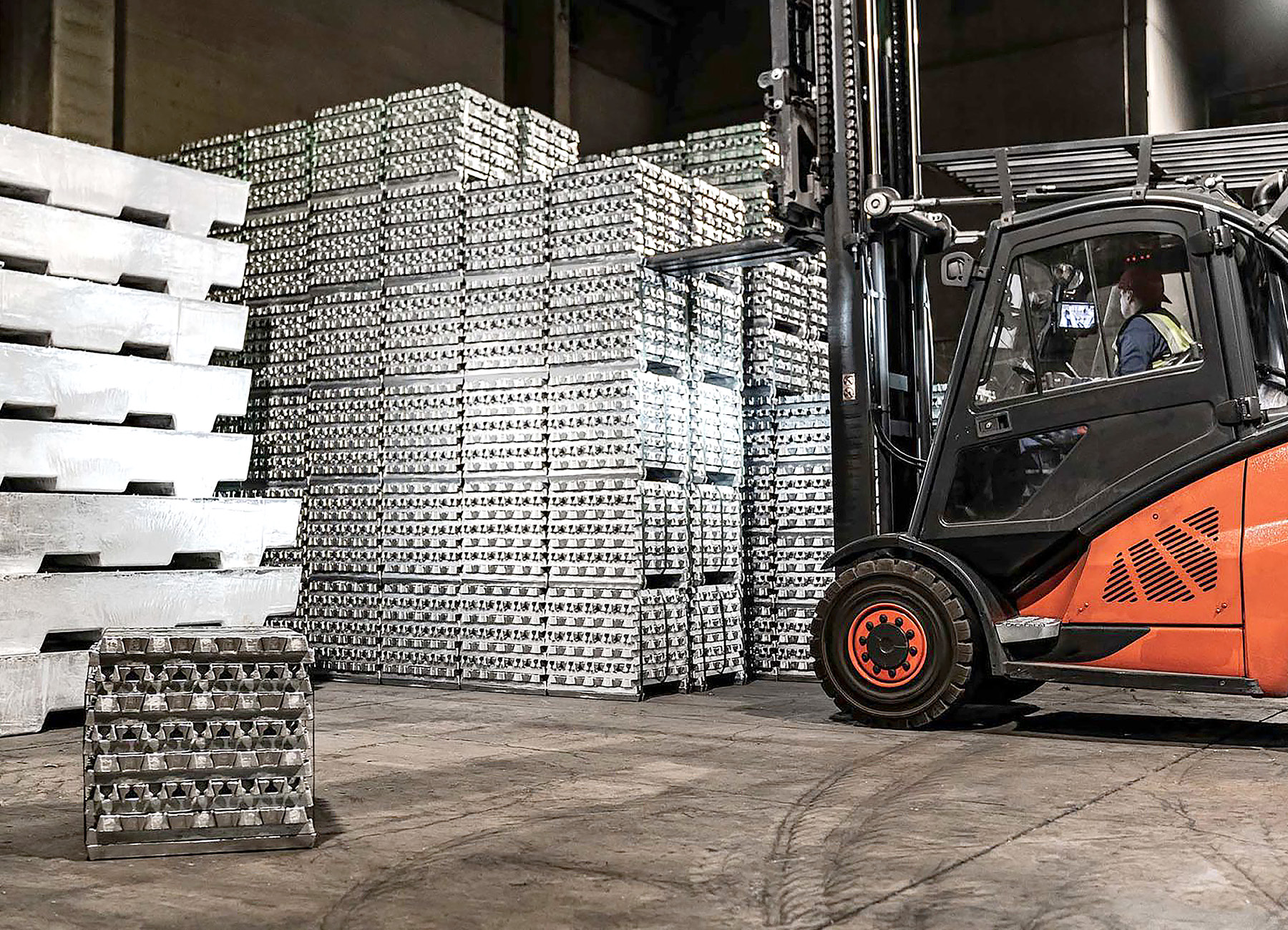 "One of the secrets of our success is that we have always handled projects in a different way to others."
The duo have learned adaptability is key, particularly in their line of business. "Agility is in the DNA of the company," says Bever, who notes market volatility and a competitive environment are constant challenges. "Staying at the forefront of all these evolutions keeps us flexible."
REAZN's technical capabilities, paired with its dynamic and creative team, allow the company to accommodate the extreme variety of zinc scrap and stay at the forefront of innovation. "Each member is encouraged to be a source of proposals within their field so that, through fostering creativity, we generate innovation," Gouverneyre adds.
"Our size allows us to easily experiment, question our processes and connect the dots."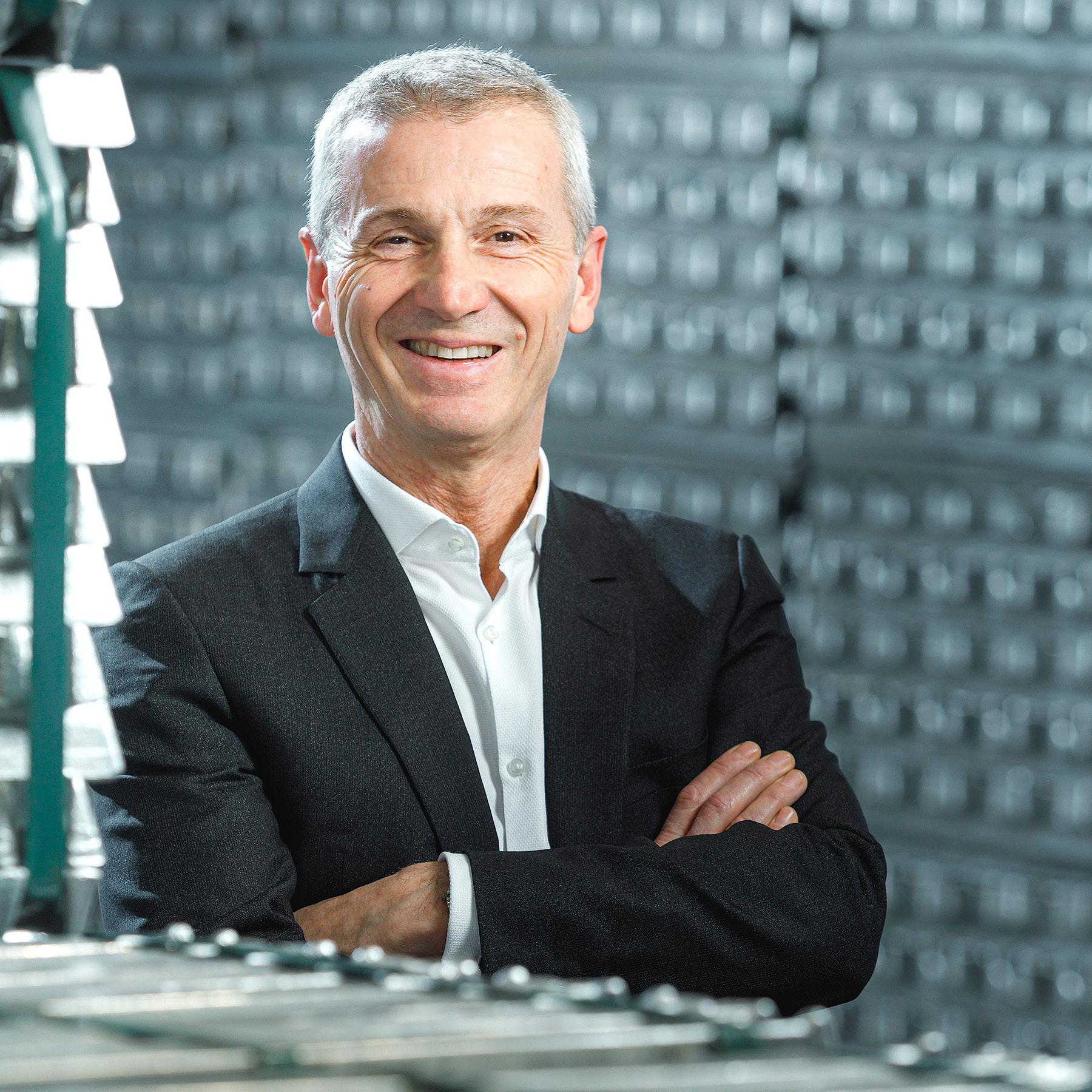 "Our size allows us to easily experiment, question our processes and connect the dots."
Recognition as the second-largest European producer of foundry zinc alloys in terms of volume as well as being the biggest upcycling expert in zinc alloys in the world are some of the stand-out achievements across REAZN's 35-year history.
But, along with highlighting 2021's production milestone of more than 100,000 metric tons, the diversity of its workforce is an accomplishment Gouverneyre is keen to underline. "We currently employ more than 20 different nationalities within the group," he points out.
For Bever, achievement aligns with recognition, especially from their loyal base of customers. "They highly appreciate our service, reliability and our sustainable products," he says.
"We have accompanied our customers over many years, delivering the best possible services and products," Gouverneyre concurs.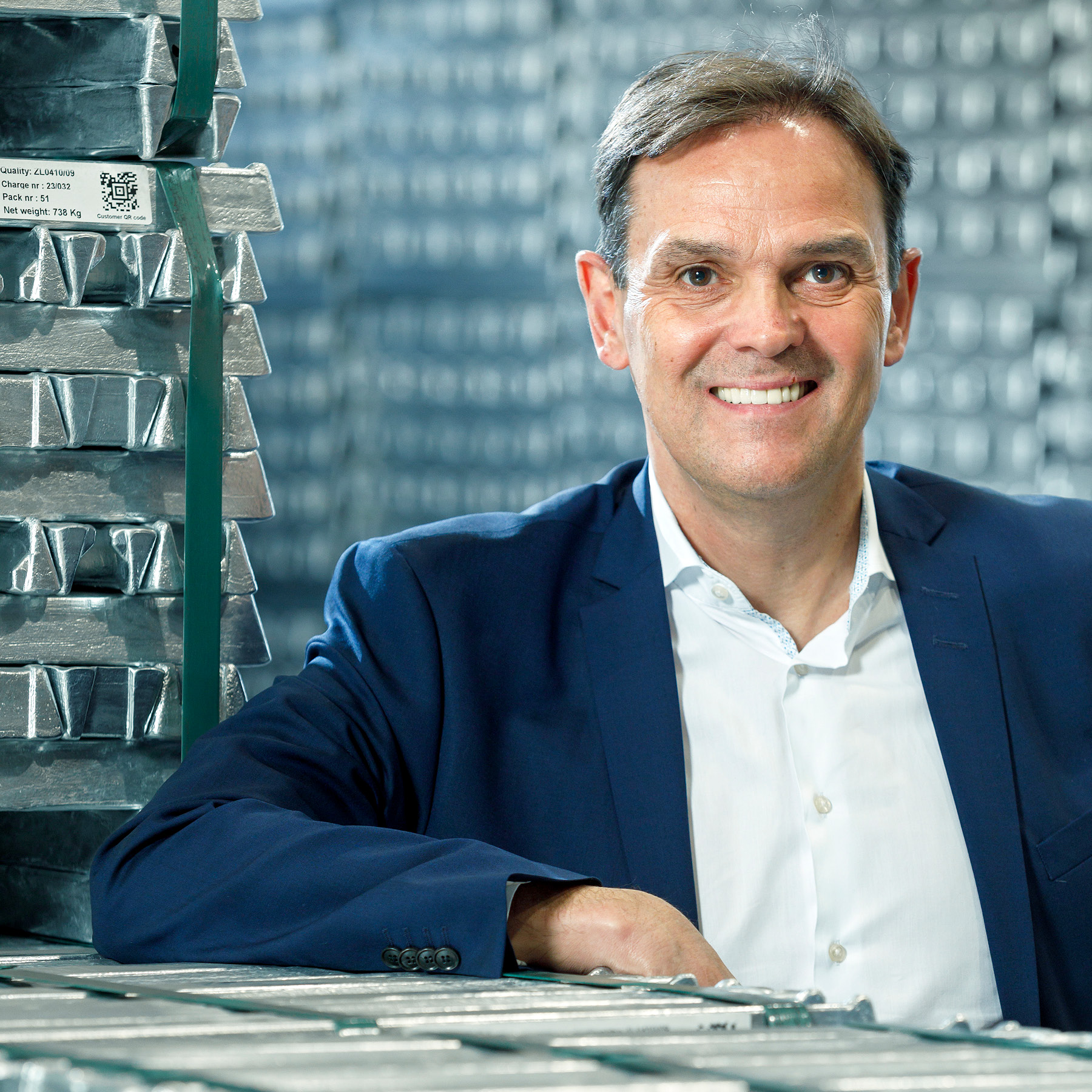 "They highly appreciate our service, reliability and our sustainable products."
And by never losing sight of its core values – innovation, quality, reliability, safety, service and sustainability – the name REAZN represents, "new possibilities for the circular economy in the metal industry", Gouverneyre adds.
Rebranded just before the COVID-19 pandemic hit, the new name was a deliberate one. "REAZN stands for RE-specting ESG-criteria in the best possible way, RE-liability and RE-cycling," Bever explained in a statement to mark the third anniversary of the change.
"The latter will determine the future of our planet. We cannot continue to endlessly deplete our planet of its resources. We have to work with what we have already taken from the ground and upcycle waste into resources, keeping them in endless loops.
"This is what REAZN has always been doing and it will remain the main focus of the group."
Closing the Loop
Originally something that differentiated REAZN in the market, sustainability is now an innate part of the business model. "Through our technological capabilities, we are continuously upcycling secondary raw materials into prime-grade zinc alloys and thus keeping existing zinc units in the loop," Gouverneyre explains.
Many closed-loop solutions are developed in partnership with its customers, and Gouverneyre adds that some of the opportunities to arise from their eco-friendly ethos are greater than he could have ever envisaged.
"Beyond increasing our cost-efficiency, our sustainability efforts have drawn the attention of companies whose interest in REAZN was beyond the scope of our imagination," he says. "These efforts have created bridges that enable cooperation on exponentially meaningful projects."
The green nature of the business delivers other value too. "We've noticed that sustainability drives a particularly motivated workforce," Bever adds.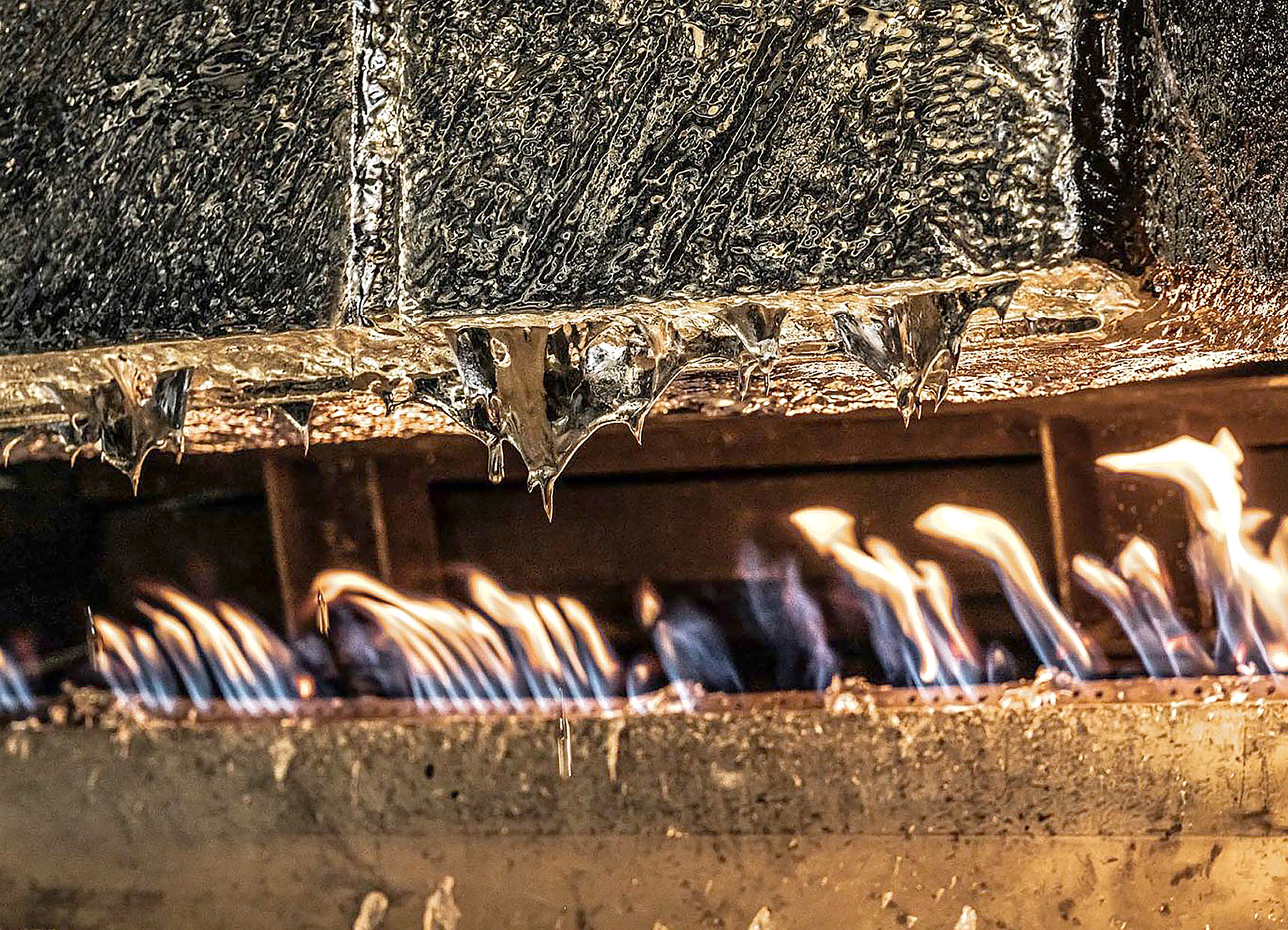 "In today's day and age, being a futureproofer is inseparable from having a sustainability mindset."
Looking toward the future, Bever explains that the goal is to up the company's penetration in the post-consumer scrap market. It's a move that will require significant investment in new machines and in both its existing and a newly hired workforce.
"Our industrial investments will also have the goal of enhancing our production capabilities," Gouverneyre reveals. "We aim to go more in-depth into the technological possibilities of zinc alloy recycling while also focusing on our sustainability goals."
Gouverneyre defines futureproofers as "innovators and visionaries who cannot help but think a step ahead".
"In today's day and age, being a futureproofer is inseparable from having a sustainability mindset," he reflects. "We are, after all, the ancestors of the future."