Ask any Fijian ex-patriot about the Dayal dynasty and they will pass on an anecdote about the family's charitable deeds. Indeed, aside from employing a high percentage of the local population in the city of Ba, it is fair to say the Dayals are almost considered Fijian royalty due to their extensive philanthropic work.
MR Dayal Group was founded more than 80 years ago by clan patriarch Ram Dayal, whose own father had settled in Ba as a humble Hindu immigrant at the turn of the century. But even back then, the Dayals embodied not only the spirit of entrepreneurialism but also benevolence within their community.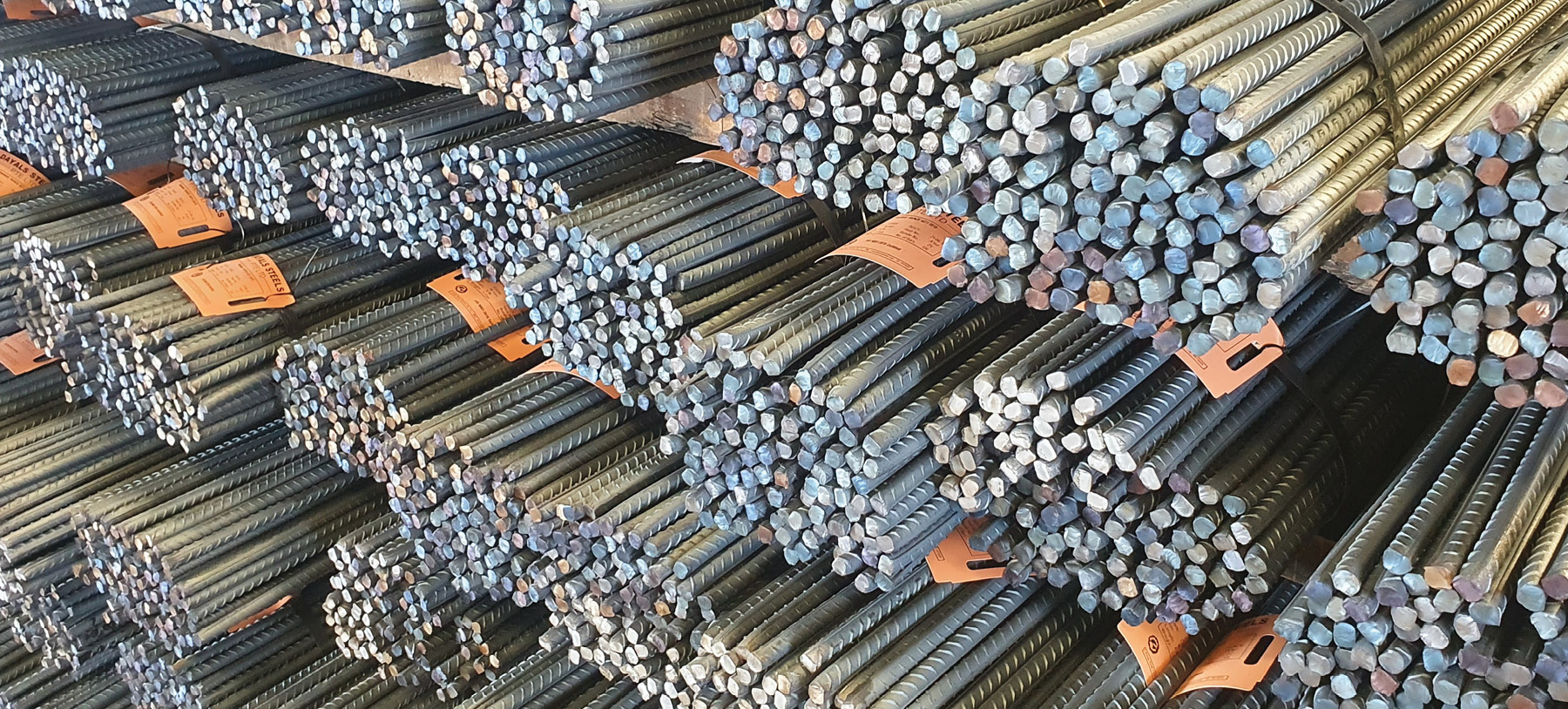 "Self-sufficiency. That's what I'm working towards right now."
Today, the MR Dayal Group dominates the quarry and sawmill industries. But it fell to the family scion, Jay Dayal, to forge (quite literally) an even bolder, brighter future. Since founding Dayals Steels in 2015, his rolling mill which is capable of producing 100,000 tonnes of product annually, has attracted US$35 million in investments.
Nor has Jay let anything stand in his way – including a lack of electrical supply. His solution? Install a high-tech phalanx of power generators to meet his factories' power demands.
"Our aim is for Dayals Steels to become a household name for quality steel products in Fiji," he says proudly. "And with the new product lines we're currently developing, it's our aim to significantly boost the economy of Fiji in the coming years. COVID-19 might have slowed us down, but it won't stop us."
PIVOTING POST-PANDEMIC
Speaking of COVID-related challenges, one major complication to steel manufacture in Fiji of late has been the dearth of raw materials. "In the past, we imported the unfinished materials and rolled them into rebars," Jay explains. "But higher transportation costs and disruptions in shipping schedules made imported products very, very expensive." 
His solution to the problem was to think laterally. "We've simply invested. So, now we're manufacturing using our own local raw materials. And by moving away from import dependency, we're not as exposed to fluctuations in high shipping costs or as reliant on the cost of finding quality raw materials from overseas. Our intent is to pass those savings on to our customers, and make us even more competitive.
"Self-sufficiency," Jay smiles. "That's what I'm working towards right now."
ACCREDITATION COUNTS
A big part of Dayals Steels' success has been to offer real differentiation from its competitors by being certified in all the right ways. "From an environmental and sustainable perspective, our hot rolling process is internationally recognised as best-in-practice, so we're ISO 14001 certified," Jay says, adding that the company also helps other local Fijian industries minimise their ecological footprint – their furnaces operate at such a high temperature that wastes can be disposed of without harming the environment.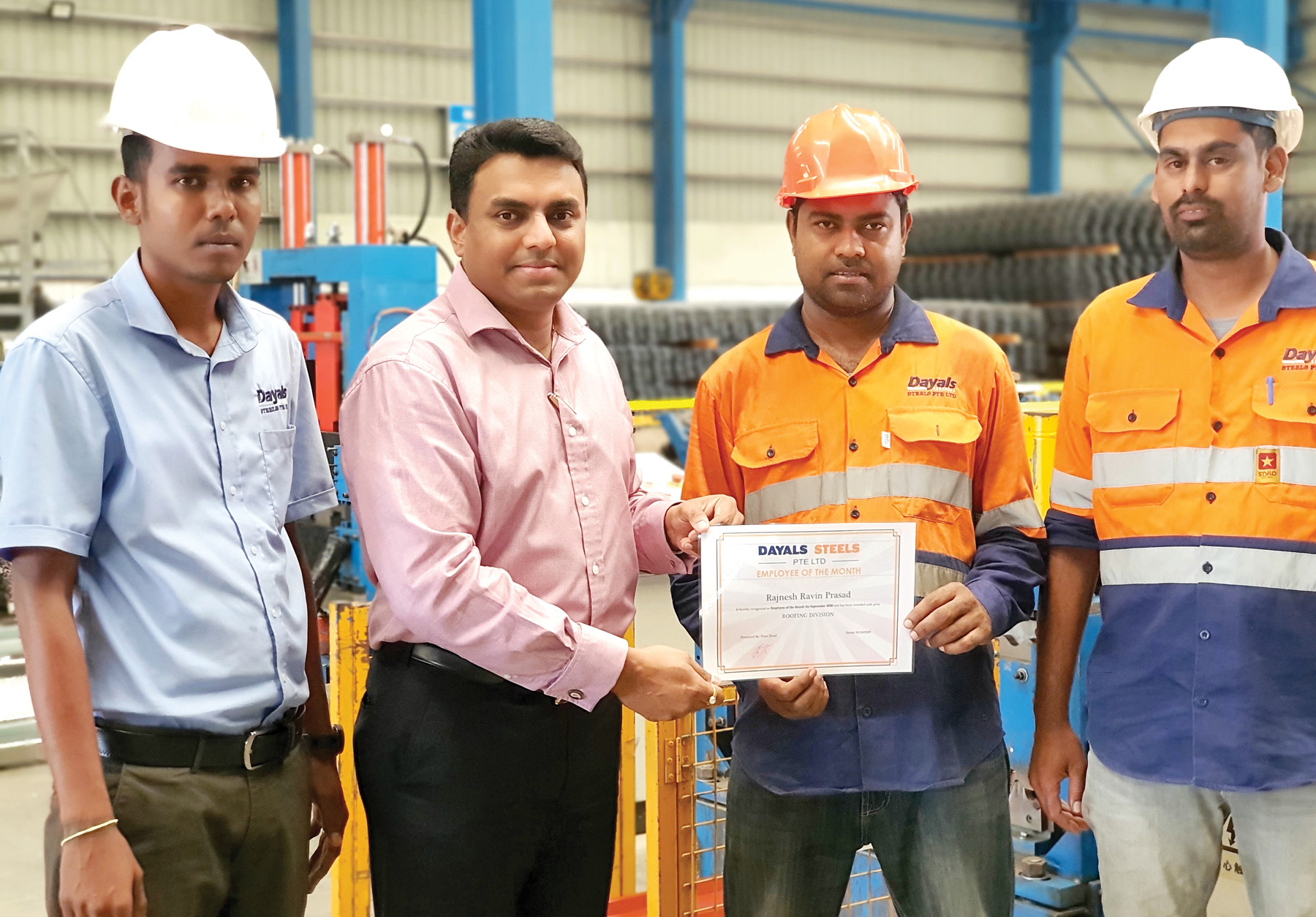 "Helping to improve the standard of living of people in our community remains at the forefront of my mind."
"The health and safety of Dayals Steels' employees is another priority for me," he continues. "Hence we're ISO 45001 certified. And believe me, a lot of our competitors lack both those certifications in Fiji. We're also ISO 9001 certified, meaning our quality management systems are excellent. 
"You combine all that with our new technology and the fact we offer free deliveries to customers, and I would say we're highly competitive. We're planning to list the company publicly very soon and will be able to invite our own customers to be part of our company." 
INNOVATION MEETS ALTRUISM
Successful companies, Jay believes, must be constantly willing to innovate. "You have to keep par with the latest global developments because market demands change and customers' perceptions change. The only way to stay ahead is to innovate. Keep looking for new ways to improve and produce quality at a competitive price. Make it cheaper, yes, but at the same time, remain bound by high standards and accredited certification.
"I want anyone who's dealing with my company to expect a competitive product of global standards. Because here's what I do know – day to day, customers want better products. And if there's somebody else out there offering something superior, you need to find a way to beat them."
Of course, running a successful business is only part of why Jay does what he does. He is reminded constantly of the philanthropic legacy that his father, grandfather and great-grandfather bequeathed him.
"Helping to improve the standard of living of people in our community remains at the forefront of my mind. Running a business cannot solely be about making money," he says. "Rather, you have to ask how we can improve society and share wealth. That's genuinely how I measure success – if we're making a real positive difference in the quality of people's lives, then that is a successful venture."