Jason Guyot's appointment as the CEO of Foxwoods Resort Casino in March 2021 came at a unique point in the Mashantucket, Connecticut property's three-decades-long history – it was the only time that the complex had ever closed its doors to business.
"When we opened in 1992, the plan was to open and close at 2am but on that first day there were cars lined all the way down Route 2 and all of the tables were full," he tells The CEO Magazine. "So the management at the time decided to keep the doors open and everyone worked overtime. And over the next few weeks, they hired an extra 2,000 employees."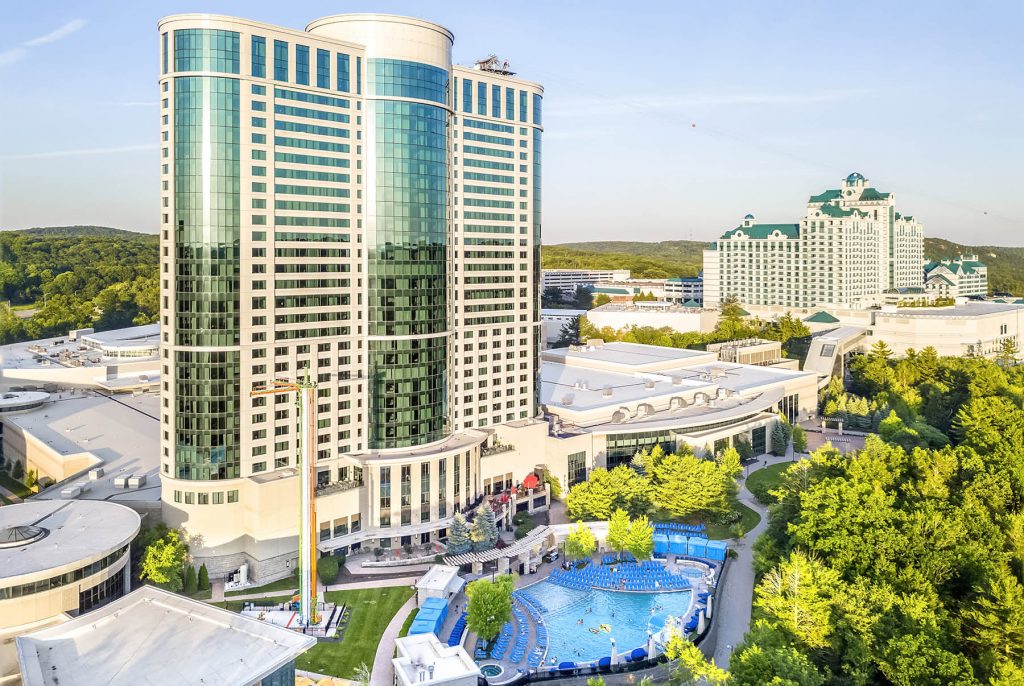 Next-Generation Thinker
As interim CEO from April 2020, Guyot began to plan for Foxwoods's future. In March 2021 he was made official CEO and began to forge ahead with those plans, but Guyot is ensuring he does so with an eye on data. "Analytics and data allow us to make informed decisions, quickly. It's a focus that will be key to our success."
From that first day of operations right through to 2020, the complex had always been open. "It took 29 years but we were finally forced into closing because of the COVID-19 pandemic," he says.
But despite the uncertainty of the situation, Guyot recalls the enthusiasm and excitement he felt when the role, which he had been acting in on an interim basis, was confirmed as permanent. "I really took it as a great opportunity to take the property forward."
The Master Plan
Considered the largest resort-casino in North America, the Foxwoods complex comprises hotels, restaurants, spas, theaters, retailers and two golf courses, as well as six different casinos. Spread over 80 hectares, the property is owned and operated by the Mashantucket Pequot Tribal Nation, a federally recognized Indian tribe considered a pioneer of the Indian casino gaming industry.
"The resort is beautiful, very clean and with amazing amenities with everything from food and beverages to indoor cart racing, shows and a mall," Guyot enthuses.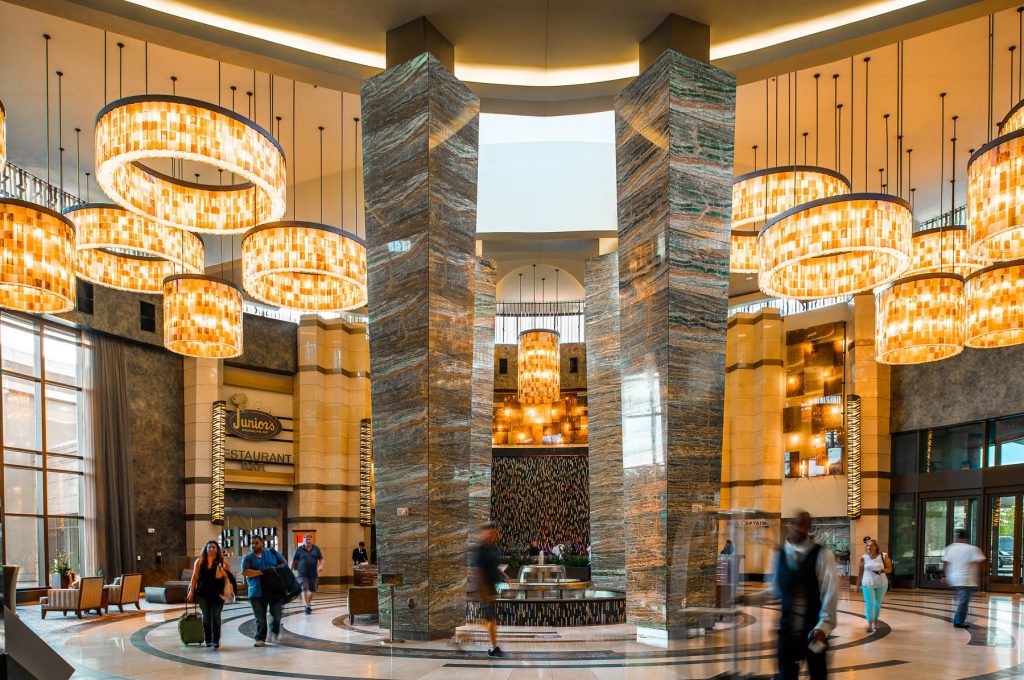 "The vision is to create some more exciting areas and dynamic hubs of activity within the resort."
A member of the Mashantucket Pequot tribe, Guyot has grown up with Foxwoods. "I feel fortunate now to be able to be in this role, given this is my hometown and the property is owned by my tribe," he reveals.
Since starting in 2003 as Director of Employment, he has held a variety of roles on his journey to the C-suite, including Vice President Hotel Operations and Senior Vice President Resort Operations. As CEO, Guyot is able to push ahead with the master plan to evolve the property that he sketched out when he was Senior Vice President Resort Operations.
"The vision is to create some more exciting areas and dynamic hubs of activity within the resort," he says.
The Land Advantage
Taking advantage of the time the resort was shuttered (three months in total), he set about remodeling the business.
"We reopened with less than half the staff and built our way back up," he explains. "After 29 years of operating in the same way, we really started from scratch and rebuilt every single department from the ground up."
---

"It's been an honor working alongside Jason Guyot, the Foxwoods Resort Casino leadership and the Mashantucket Pequot Tribal Nation. Collaboration among the design team has been a successful and creative partnership toward the vision and execution of Foxwoods' expansive evolution." – Frank Zaino Jr, President & CEO, Zaino Associates
---
Advertisement
The result is a structure that is more flexible and competitive. And as more and more states turn to gaming as a source of revenue, Guyot is betting on one resource setting Foxwoods apart in the market – land.
"It's the one attribute we have that not a lot of others do and it's my goal to really double down on this resource," he says.
In addition to its existing size, the property is surrounded by 485 hectares of land and it's this potential that Guyot is exploring.
"Much of our development thoughts for the future are centered around creating an integrated resort destination and one of the greatest resorts on the east coast," he confirms.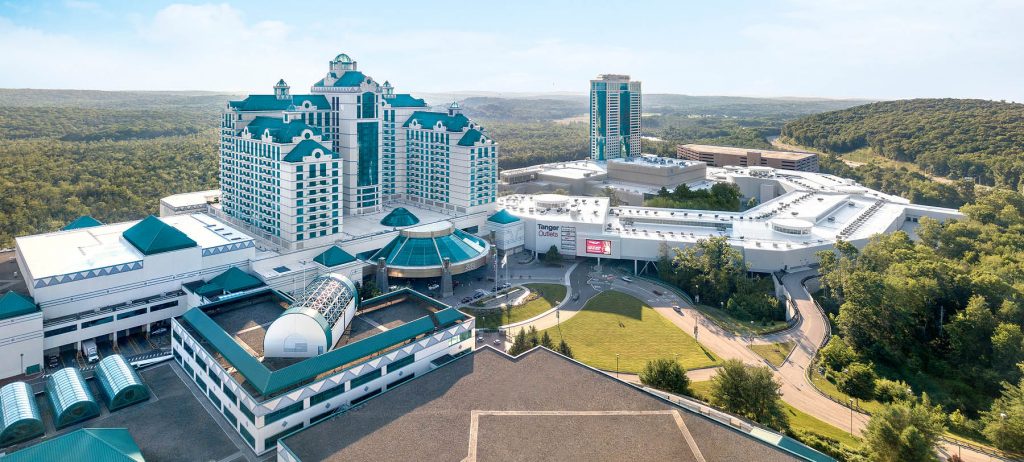 "We're quickly becoming more than just a casino, as many of our competitors are being seen, and turning into an integrated resort destination."
Along with the Mashantucket Pequot Museum and Research Center, a striking complex set in woodland, other developments planned include a campground for recreational vehicles.
"This year we also struck a landmark deal with Great Wolf Lodge to build one of its brand-new, next-generation resorts right here at Foxwoods," he explains. "That will add another 549-room hotel, as well as a 91,000-square-foot [8,454-square-meter] water park with a 61,000-square-foot [5,667-square-meter] family entertainment center."
It's a deal, he believes, that launches Foxwoods into the next phase of its evolution. "We're quickly becoming more than just a casino, as many of our competitors are being seen, and turning into an integrated resort destination," he points out.
Team Priorities
Guyot acknowledges that, like others, Foxwoods isn't immune to the workforce challenges businesses around the world are currently facing.
"Staffing continues to be a huge issue," he concedes. But a focus on team members and their overall experience is one of his primary objectives in the role and he believes the company culture will set it apart in the talent landscape.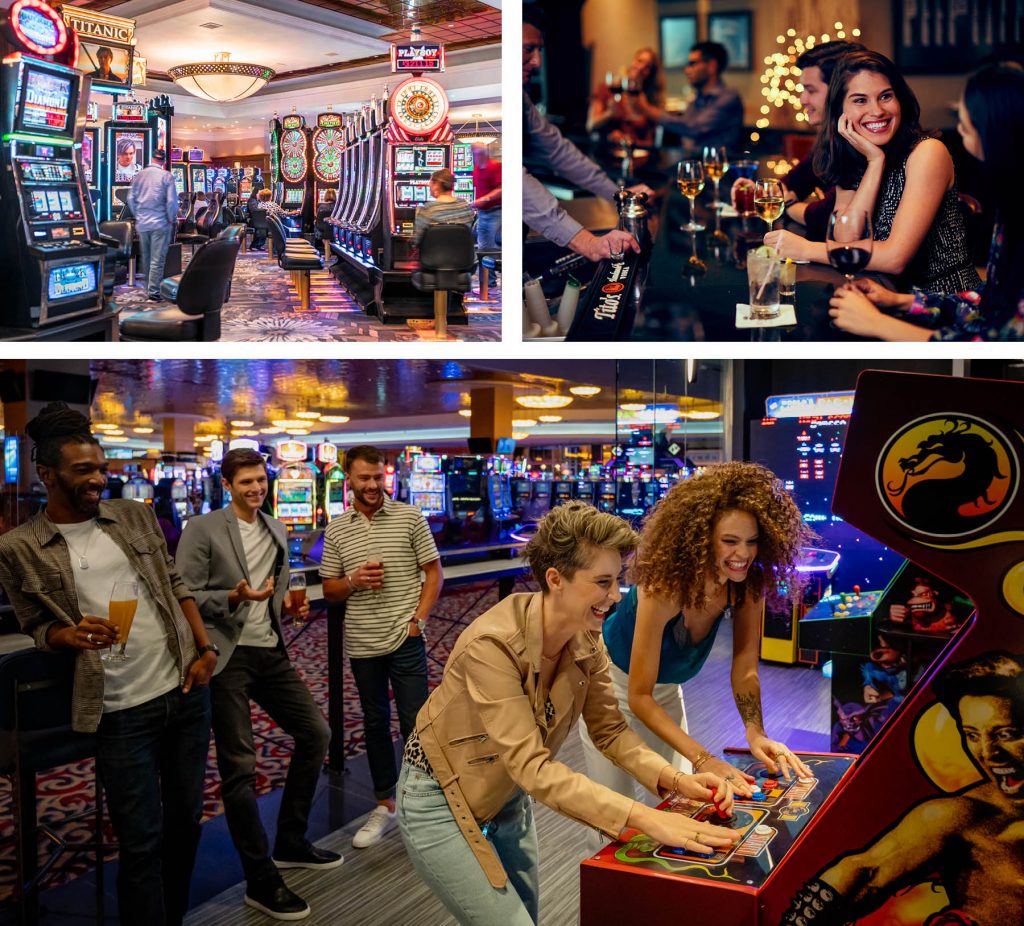 "We often talk about being part of the family here and I think a lot of the long-term team members feel that way."
"One thing I always say to my team is that it's my goal to make them feel comfortable, valued and important every day they come into work," he says.
Knowing the organization – and its strengths and weaknesses – inside-out from his own career journey, he has been busy implementing initiatives such as bi-weekly team videos and a renovated team cafeteria with a new array of food and beverage options.
"We've been really focused on other benefits, including pay. In the time since I started as CEO, we've implemented a US$4 increase in the minimum wage, from US$10.50 to US$14.50," he adds.
"We're really proud of that and are looking at what else we can offer to the team to make them feel more comfortable and valued while they are here."
---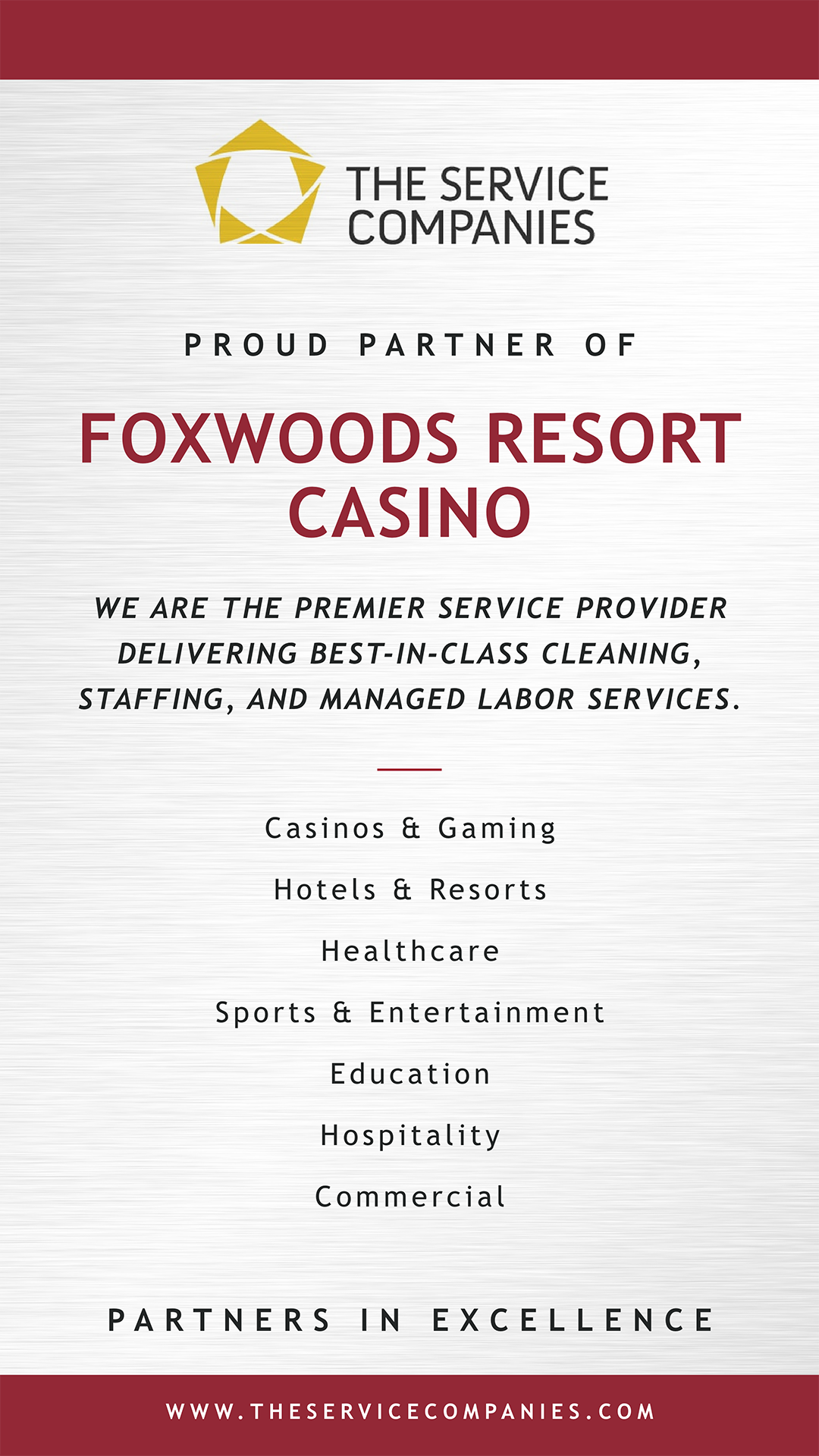 ---
Advertisement
With some team members having clocked up more than a quarter of a century of service, Guyot also appreciates that his position is one of responsibility.
"I know all the frontline members. People have raised their families here. Trying to make them feel comfortable and secure given the insecurities of the world around us over the past three years is something that I think about all the time," he says. "It drives many of the decisions that we make as a senior executive team."
The Foxwoods brand, he knows, is one of the most iconic in the gaming industry. But it's also one with an important legacy. "We often talk about being part of the family here and I think several of the long-term team members feel that way."
He says the tribal ownership structure fosters a sense of security that's difficult to find elsewhere. "We can never and will never sell Foxwoods. It and the reservation will always be here," he insists.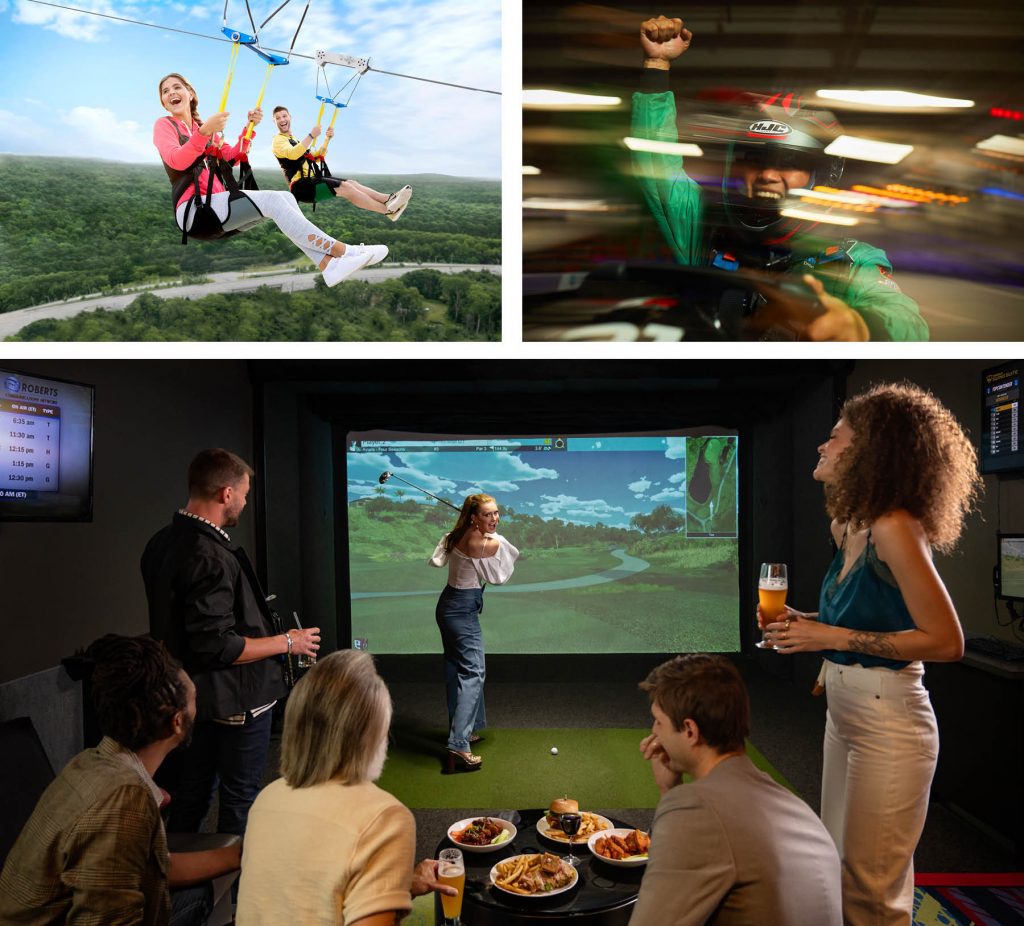 Foxwoods: at a Glance
"We're about three Las Vegas casinos under one roof," Guyot enthuses, calling the property the next closest thing to the desert gaming destination. This is what you'll find at Foxwoods:
Hotels: Grand Pequot Tower, Great Cedar Hotel, The Fox Tower.
Spa: The Norwich Spa at Foxwoods, G Spa.
Dining: Signature experiences include Cedars Steaks & Oysters, DraftKings Sportsbook, Gordon Ramsay Hell's Kitchen, Golden Dragon. Other venues include a Hard Rock Cafe, David Burke Prime, Guy Fieri's Kitchen + Bar and Red Lantern.
Activities: TopGolf Swing Suite, Monza Go-Kart Racing, shopping at Tanger Outlets, comedy and music performances, play-at-home gaming and HighFlyer Zipline, the biggest zipline in Connecticut.