In a world where artificial intelligence promises to transform the dining experience, Hong Kong-based Hung's Food Group (HFG) is prioritizing investment in innovation to take its rapidly expanding network of quick-service restaurants into the future.
Over the course of three decades, Hop Hing Group, the parent company of HFG, has built an extensive food and beverage empire, directly operating more than 600 outlets across China and Hong Kong under its Yoshinoya, Dairy Queen, Maria's Bakery and Uncle Fong's brands.
Never complacent, the company is plotting ambitious moves under CEO Janet Yuen, who joined the company in 2021 with a resume ripe with experience from KFC, Pret A Manger, McDonald's and Disneyland Hong Kong.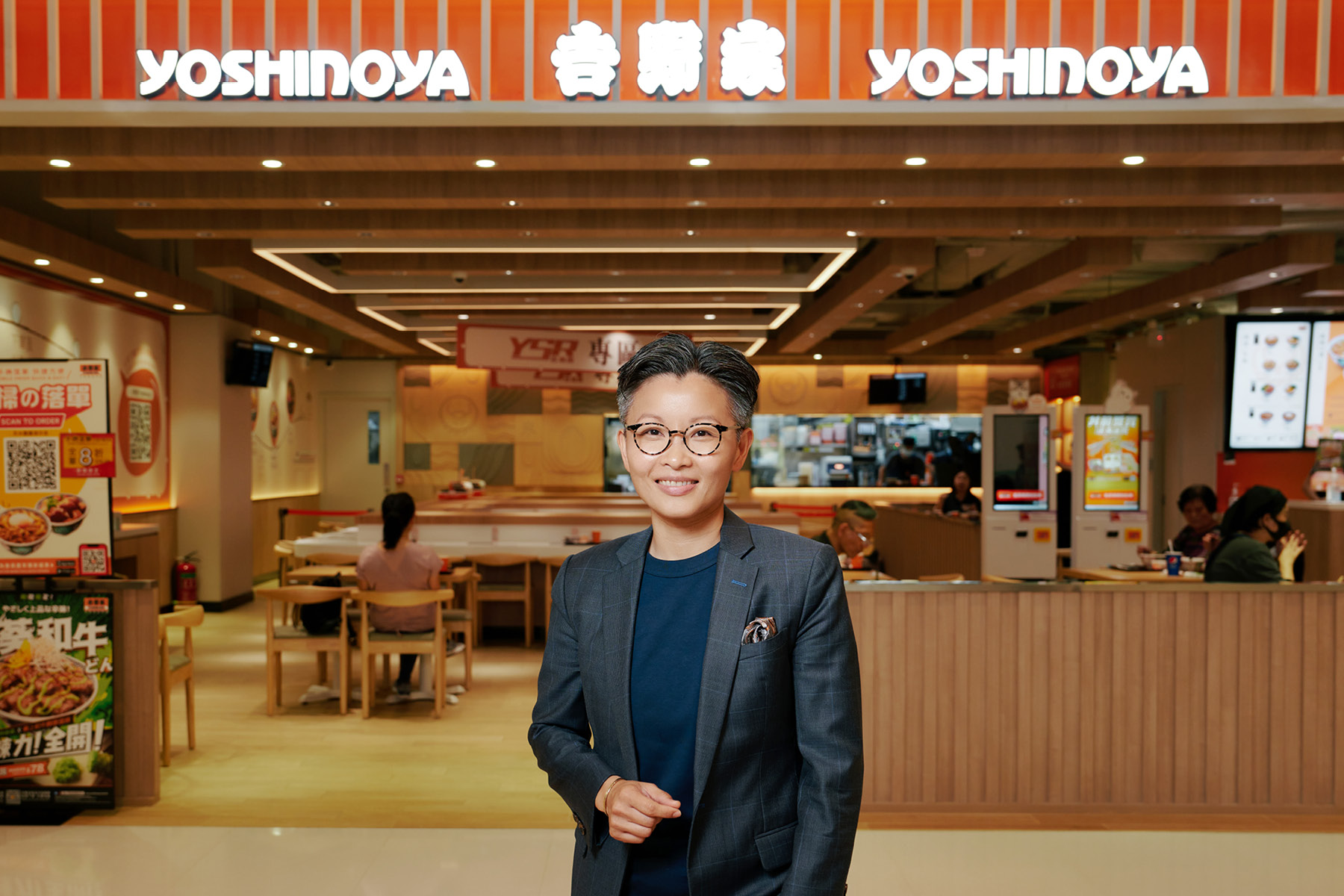 "We are right on track to enhance the digital dining experience, which is fun and seamless, delivering high-quality beef rice bowls via Yoshi Rail."
Yuen's goal is to continue to grow the brands' networks, but also to spearhead new initiatives including product and store design as well as digital solutions.
"We definitely have a solid Hong Kong market expansion plan for the next three years, targeting a 40 percent increase in the number of stores, and there's a plan to reignite the legendary bakery brand Maria's, which was established in Hong Kong in 1966," she tells The CEO Magazine. "We are also working on bringing new brands into Hong Kong and the Greater Bay Area."
Yuen heads up the team based in Hong Kong and she is excited about their prospects.
"I hope that in the long run, HFG will play a role beyond Hong Kong's food and beverage scene through diversification of our catering business," she reveals.
"The second thing is, we're keen on exploring new businesses beyond managing restaurants, like offering a ready-to-use ingredients solution for caterers in Hong Kong. We will strengthen our synergy with Hop Hing Group's digital solution development team in Beijing and continue to be the pioneer of restaurant digital solutions in Hong Kong."
Innovation Central
According to Yuen, as an internationally renowned brand with more than 123 years of history, Yoshinoya strongly demonstrates respect for local intelligence to drive its customer-centric dining experience.
"We have a lot of flexibility in terms of driving new initiatives," she explains. "This is a very different experience to those I have had with other international brands, where you have very stringent global guidelines.
"Our Yoshinoya team passionately prepares the highest quality of beef rice bowl, offering authentic Japanese dining in an affordable way. In the past year-and-a-half of recovery from the COVID-19 pandemic, we've focused on Yoshinoya's new store expansion and accelerating the growth of customer-facing digital solutions."
One such example is Yoshinoya's new auto-train delivery service, which launched in April in its +WOO store in Tin Shui Wai. Customers in a designated 'Yoshi Rail' area can place orders by scanning QR codes, with their food then delivered by the futuristic-looking train.
More than a gimmick, the offering is designed to get customers their food as quickly as possible. "We are right on track to enhance the digital dining experience, which is fun and seamless, delivering high-quality beef rice bowls via Yoshi Rail."
---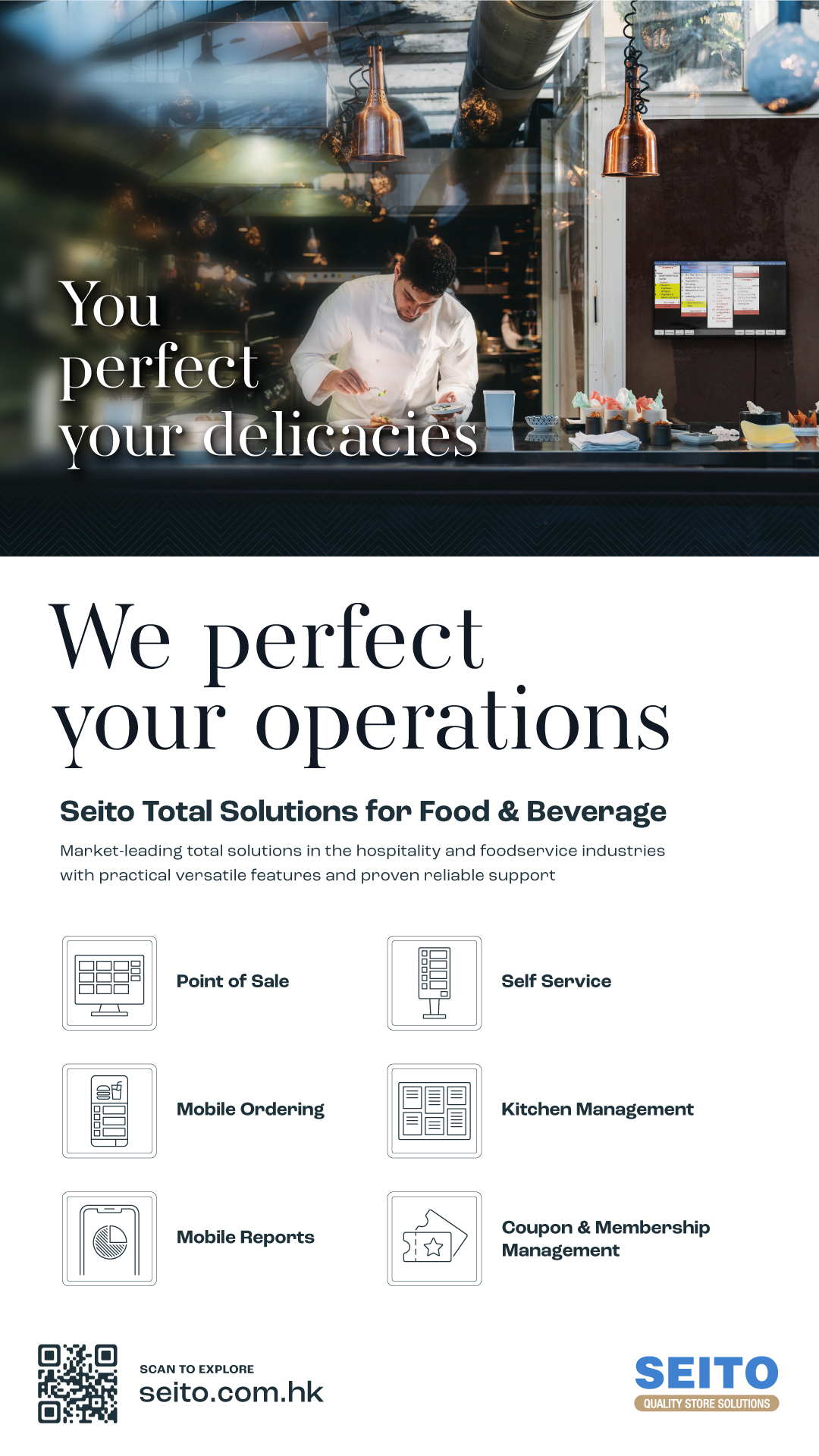 "Seito has co-operated with Hung's Food Group for more than 10 years. It has provided total solutions for our restaurant management. It embraces new technologies to improve its service quality. We are honored to be a part of its long-term success." – Norman Mok, Business Director, Seito Systems
---
Advertisement
HFG has a diverse brand presence in Hong Kong and Hop Hing Group has more than 600 restaurants in North China, while the Uncle Fong's bakery brand has more than 20 stores located in Guangzhou. Yuen explains the potential of the Greater Bay Area can't be overlooked.
"The Greater Bay Area has huge potential for the Hong Kong food and beverage business. It's just a matter of time," she says. "The culture and the pace of driving business is really vibrant in China. That's because of the potential of scalability in China.
"In Hong Kong, we've got quite limited platforms and channels to drive digital sales. Even though lots of new ideas about digital products are available in the China retail market, Hong Kong's ecosystem of digital platforms and social media channels is still at the growing stage compared to the mainland.
"Many of the retailers really want to make good use of social media and different digital platforms."
A Talented Team
As Hong Kong recovers from pandemic-led challenges, this makes it an interesting time to transform a business, Yuen reflects.
"The things that we have tested, like the new store format, the new partnership that we established with a digital payment platform, it's just fascinating," she says.
A big advantage that the company does have is its flat structure when it comes to hierarchy.
"In terms of decision-making, that means it flows very, very quickly," she adds.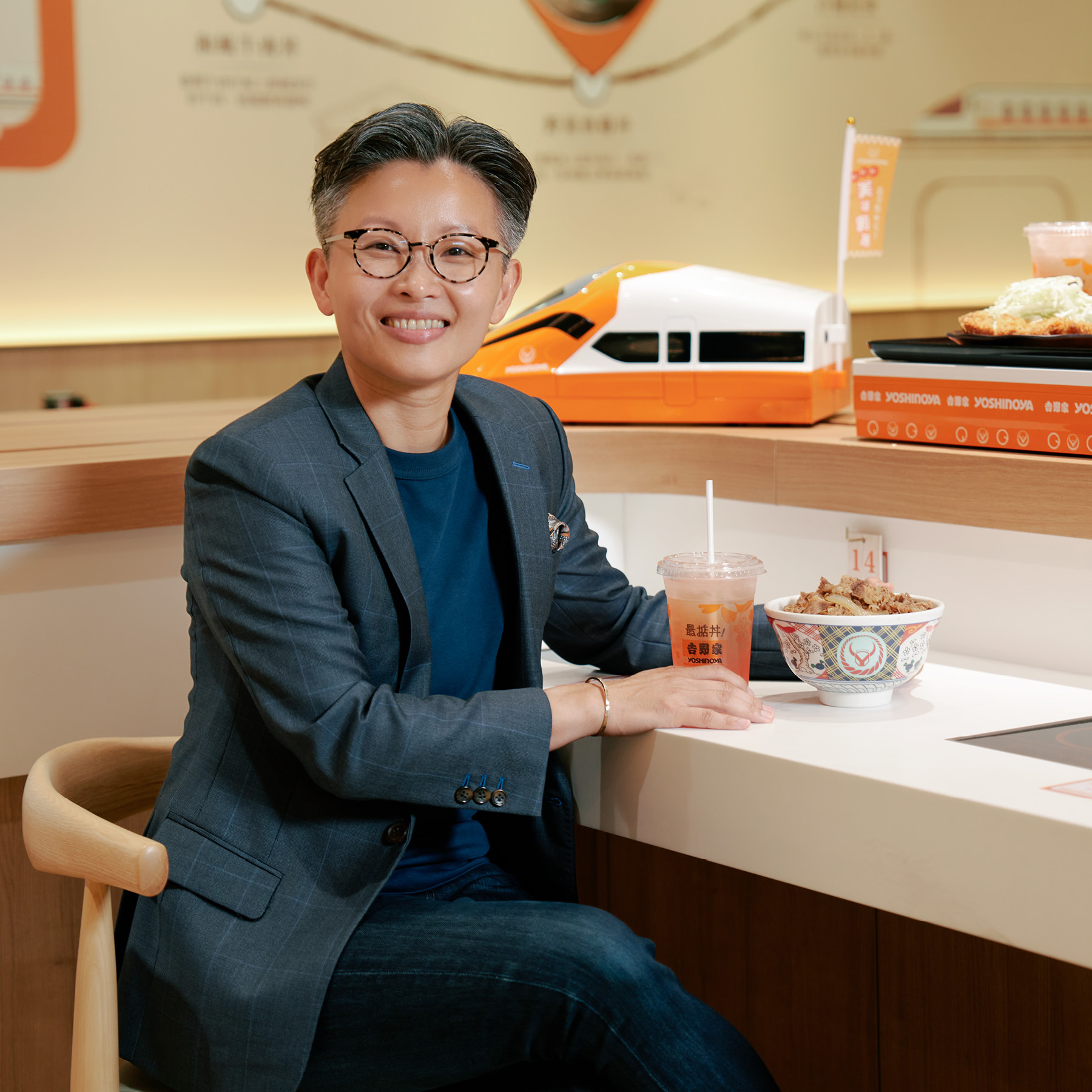 "My leadership style is the right match at this point in time for the food group."
Yuen has spent the past few months building up her team with the best talent from the worlds of retail, digital, and food and beverage.
"I think it is a very empowering role where I can really shape the organization to drive growth," she reflects. "You can really handpick the talent to join and develop certain new businesses."
While the business has long been established, her own appointment adds another layer.
"The reason why I, my character or my leadership and experience, kind of fit into the Hop Hing journey at this point in time is because they're seeing the really strong need to modernize the workforce to accelerate growth," she says.
"This is exactly why my experience or my leadership style is the right match at this point in time for the food group."
---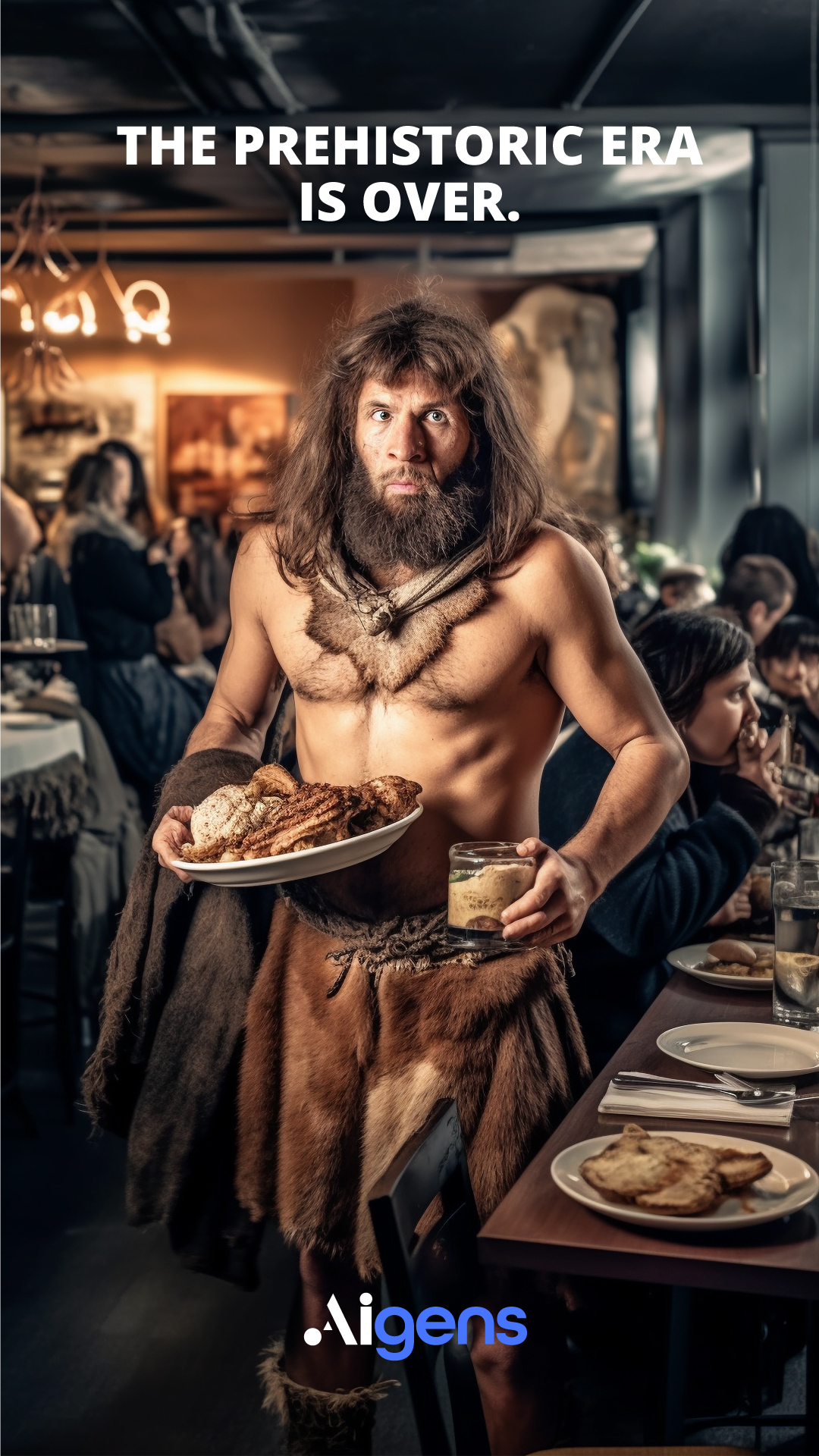 "Aigens is proud to be an integral partner in Yoshinoya's digital transformation. It's truly rewarding to collaborate with a forward-thinking company fully committed to tech innovation. We're excited to continue enhancing customer experiences and shaping the future of food and beverage together." – Peter Liu, CTO, Aigens
---
Advertisement
The tough labor market, with a dearth of talent in Hong Kong, represents the company's greatest challenge right now, Yuen concedes. HFG continues to invest in talent acquisition for operations, customer relationship management and enhanced digital experiences.
Therefore, enhancing its appeal as a potential employer for the generations entering the workforce is critical, which is something HFG is achieving through its innovations and collaborations. In the past year, the company has partnered with a number of other organizations across different sectors, including food companies, digital payment firms, digital solutions developers and aggregator platforms.
"I spent a lot of time talking about where we are at, where we are heading and what our strengths and our ideas are to get all the external resources needed to drive the growth together," she says. "We have a very strong customer relationship management (CRM) base and members' business. In China, over 80 percent of the sales are from members."
Meanwhile, the Hong Kong CRM is getting up to speed, growing significantly over the past five years since it was established, and is heavily reliant on securing partnerships to optimize both its apps and membership program.
Youth Appeal
These offerings are all key to making HFG's brands relevant to new generations and for driving sales. Yuen is optimistic that with the right partnerships in place, the Group can double its member sales in the next two to three years.
"When I first joined, I saw that there was a big, big need to revamp our app to make it more seamless," she recalls. "So I said, 'Let's focus in on this and make it very simple to order.'
"We have really fixed the fundamentals and everything, so this year, we are actively acquiring new members. At the same time, we're going to bring in marketing automation tools to drive that customer journey."
The next phase will feature the launch of the Three Stars Privilege Program, offering offline experiences as well as online offers that will translate to sales.
"We are really driving for innovation, but fundamentally we're for business," Yuen stresses. "Even though we talk a lot about digitalization, fundamentally we know that getting back to basics is focusing on food innovation, making our menu relevant to the younger generations and also to the parents who are really looking for healthy options, which Yoshinoya definitely is."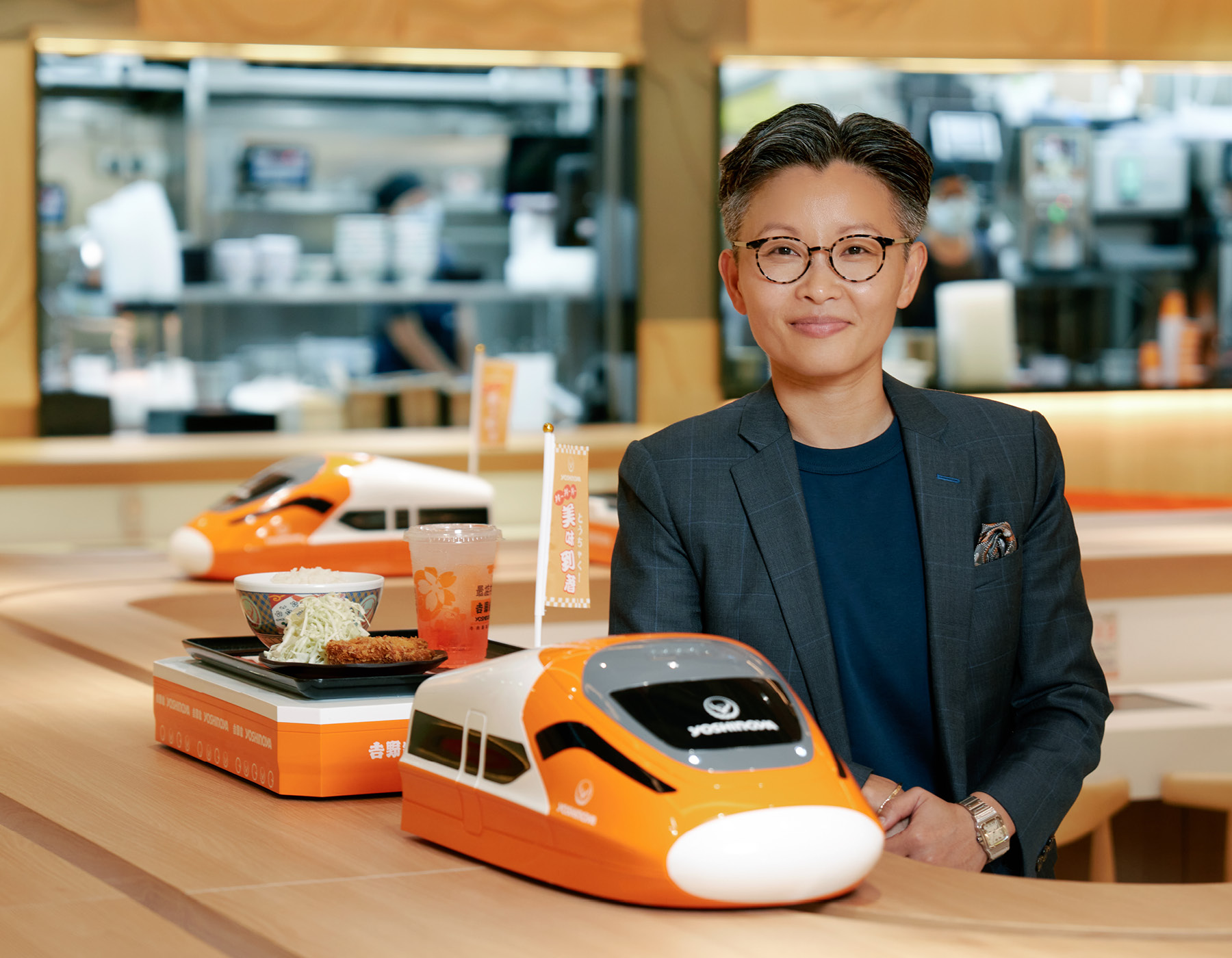 "We are really driving for innovation, but fundamentally we're for business."
Last year, HFC engaged external consultant chefs to help reinvent its menus and create a range of affordable premium products.
"We've been testing our wagyu beef don at Yoshinoya," she reveals. "At first, it was only available to members at a reduced price. The results have been really good and now, probably 25 percent of customers pay the regular price."
After all, making sure it is delivering what the younger generations want is key, and they are craving seamless experiences that are Instagrammable and affordable, according to Yuen.
"They don't really look for that intense interaction anymore per our observations," she points out. "They'd rather get the food fast, nice food, and spend time on their social media."
This line of thought is what gave rise to Yoshi Rail, she explains.
"You have to really be ahead of the game. Yes, you have to offer whatever they expect right now, but you need to really be ahead of the game because we are everyday consumers and the competition is so huge, so we have to learn every day."