The old ways of private aviation are evolving and one of the names at the forefront of this technological shift is Textron Aviation. The distinguished aircraft manufacturer has unveiled its next-generation Cessna Citation M2 Gen2 and Cessna Citation XLS Gen2 business jets which are set to elevate the private flying game.
In a hotly contested private aviation market, the brand-new models aim to elevate all the features across the company's entry-level light jet and mid-size business jet in order to extend its status as an industry leader.
Specifically, the Cessna Citation M2 Gen2 and Cessna Citation XLS Gen2 business jets will focus on elevating six key areas of cutting-edge aircraft design:
Technology
Comfort
Passenger productivity
Usability
Style
Refinement
Christi Tannahill, Senior Vice President of Customer Experience at Textron Aviation, explains that not even the most minute details were overlooked in order to create a new standard of customer flight experience derived from extensive customer feedback.
"We've touched all areas of these aircraft to create the Citation M2 Gen2 and the Citation XLS Gen2 – from the cockpit to cargo area and everywhere in between. The upgrades to these aircraft embody the latest in technology and design. These new models represent a significant commitment from Textron Aviation as we continue to bring best-in-class performance and features to our customers."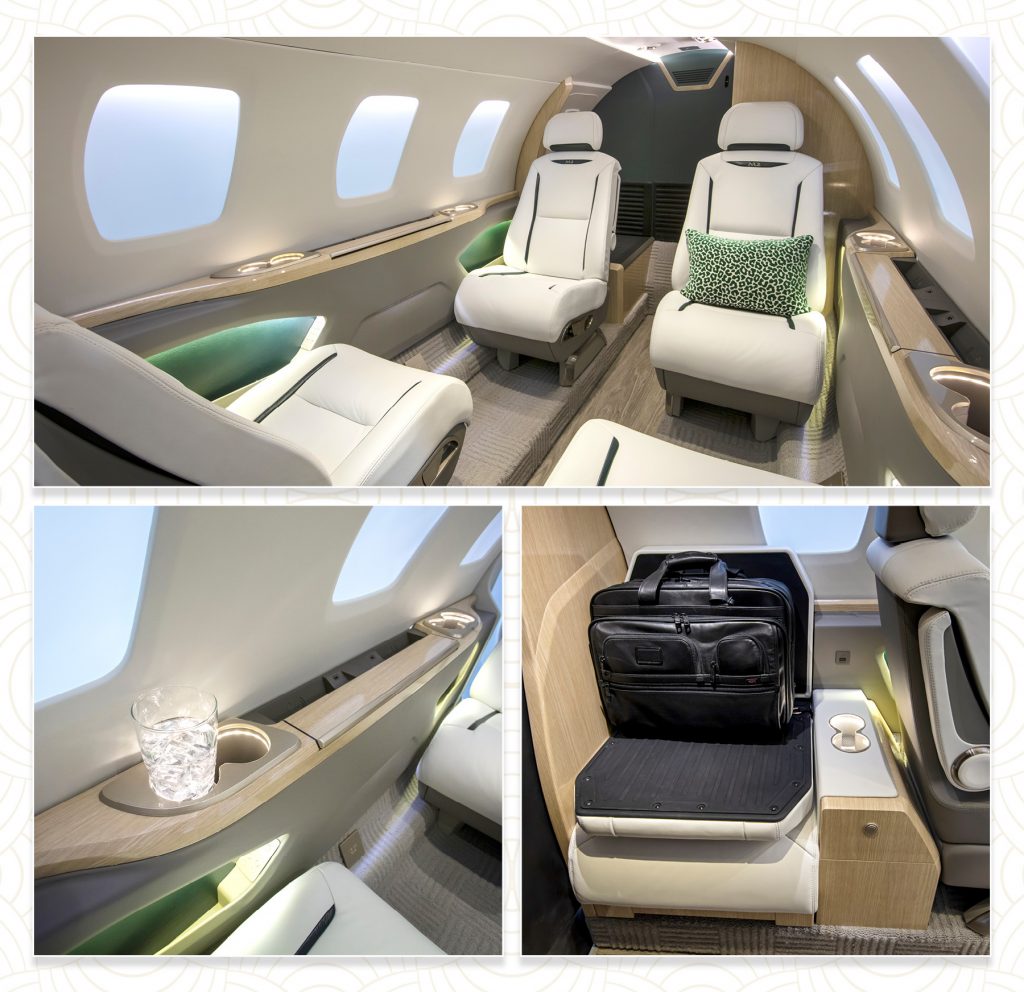 INSIDE THE CITATION M2 GEN2
A definitive focus on comfort for the pilot and passenger forms the cornerstone of the new Citation M2 model. This is also accompanied by cabin features strategically implemented to enhance productivity during flights alongside a host of premium and intuitive touches including:
Elegant interior styling
Ambient accent lighting
Remastered illuminated cup holders
Additional in-flight accessible storage
Functionality, ergonomics and productivity are also a priority, with appointments such as:
Wireless charging capabilities
USB-A ports at each cabin seat
USB-C ports in the club area
3 inches of legroom added to the co-pilot position for enhanced cockpit comfort
Improved cabin entry threshold materials for durability and maintainability
Tannahill explains that there's a clear reason why the Citation M2 stands as one of the most sought-after light jet models for owner/operator customers today, even seven years after its debut.
"Building on its already outstanding performance capabilities and flexibility, the M2 Gen2 brings the latest cabin amenities and technological advances often found in larger jets to the entry-level light jet segment."
The Citation M2 has been engineered to deliver a maximum range of 1,784 miles (1,550 nautical miles) with a maximum passenger occupancy of seven.
---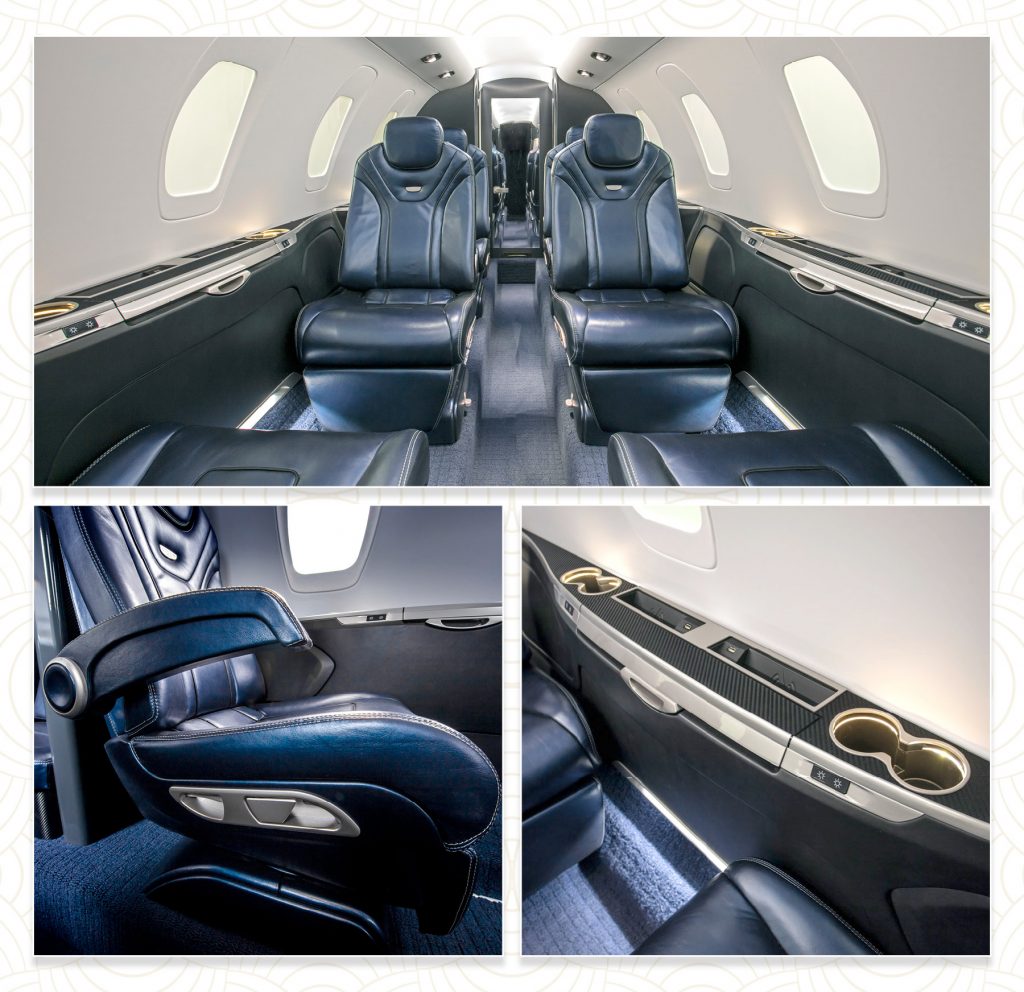 INSIDE THE CITATION XLS GEN2
The larger-footprint model brings with it even more highly intuitive features for both passengers and pilots. The upgrades are evident even before one steps inside the Citation XLS Gen2, with an elevated ramp presence leading onto the new lighted airstair door. A revised entry curtain has been added for inclement weather protection on the ground and improved cabin acoustics during flight. From here on, those on board get to experience a host of class-leading creature comforts and features including:
Swathes of natural lighting
Elegant styling and material finishes
A new pedestal seat design delivering enhanced passenger comfort with individual controls, new styling and optional quilting
A forward couch featuring an optional fold-down capability to allow passengers to access baggage during flight
On the technology and productivity front, the Citation XLS Gen2 introduces a state-of-the-art intuitive wireless cabin management system boasting:
A touch screen moving map monitor
Wireless charging
USB charging ports at each cabin seat
Optional Bongiovi Immersive speakerless sound system
Tannahill emphasizes the solid reputation that the XLS Gen2 has to live up to in order to succeed in the market. "The 560XL series is the bestselling mid-size business jet family of the 21st century, and the customer-influenced updates we've made will ensure the next generation retains that title. Like its predecessors, the XLS Gen2 hits the sweet spot of offering the features, amenities and comfort of a mid-size jet, but with lower operating costs."
Hitting this 'sweet spot' with the new-generation model shouldn't be an issue given that more than 1,000 560XLs have been delivered throughout the past 25 years. Fractional owners and charter operators consistently choose the Cessna Citation 560XL series for its unparalleled combination of performance, comfort, ease of operation, range of mission capabilities and favorable operating efficiencies.
The XLS Gen2 looks set to continue this tradition through innovation and engineering advancements, allowing for a maximum range of 2417 miles (2,100 nautical miles) and a maximum passenger occupancy of 12.
---
Orders for the Citation M2 Gen2 and Citation XLS Gen2 are now open. Deliveries of the Citation M2 Gen2 are expected to commence by the end of the first quarter of 2022, while the Citation XLS Gen2 will arrive in the second quarter of 2022.