A
NIGHT AFLOAT
Not content with merely providing on-land accommodation, hotelier Accor is looking to make a splash in the deep blue sea. Accor's Orient Express offshoot seeks to take the chain's signature brand of luxury hospitality to the ocean, and it's off to a fine start.
With competitors including the Ritz-Carlton, Four Seasons and Aman off the port bow, Accor is set to purchase the largest sailing ship in the world, the Orient Express Silenseas, as its debut vessel.
The Silenseas is a 220-meter-long, 54-suite, four-deck ultra-luxury sailing vessel that features a swimming corridor, two restaurants, a speakeasy bar, two double spiral staircases and a 550-square-meter spa.
Powering the ship is a hybrid propulsion system that combines liquid natural gas and wind power to take passengers across the Mediterranean and the Caribbean.
"We are opening a new chapter in our history," said Accor Chair and CEO Sébastien Bazin. "The experience and excellence of luxury travel transposed to the most beautiful seas in the world."
Bookings are expected to open in 2024.
---

---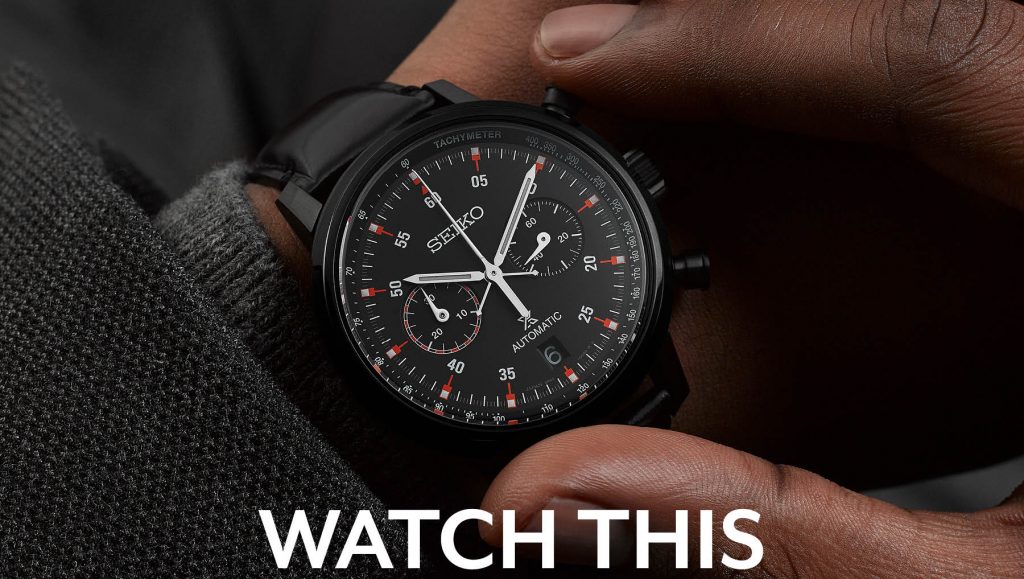 The timekeepers extraordinaire at Seiko have been hard at work on a new range of watches that draw inspiration from the company's rich history.
At first glance, the new limited edition 'Winter Speedtimer' Mechanical Chronograph brings to mind classic stopwatches. That's just as well, since its designers modeled it as a combination of Seiko's original stopwatch, which was released in 1972, and the world's first mass-produced automatic chronograph, the '1969 Speedtimer'.
The result is a wristwatch that at once looks sleek and modern, but with retro features such as a vertical clutch and a column wheel.
Powered by MEMS (micro electrical mechanical systems) technology to keep the watch as lightweight and durable as possible, the Winter Speedtimer is the perfect timepiece for adventurers and extreme sportsters.
It's also a true limited edition; only 600 will be produced.
---

Keen on traveling lighter this year? The team at Maison de Sabré has prepared a premium new lineup of luggage and carry-ons expressly designed for slimming down and saving space.
Choose from the crossbody Phone Pouch, which can accommodate a passport, a phone, three cards and an AirPods case; The Sling Bag, a spacious crossbody silhouette that allows for essentials on-hand when you need them; or the deep, pocket-filled leather stylings of The Backpack, which fully embodies Co-Founder Omar Sabré's golden rule of compartmentalization.
"The essential ingredient for saving space is to ensure your carry-on or checked luggage has very specific areas for everything you need," he says.
The entire Maison de Sabré range does exactly that; all are handmade from full-grain bovine leather and other sustainable materials and are available in the Maison's signature variety of ombre tones.
Limited edition colors and monograms are available for those who want to stand out in a crowded carousel.
---

---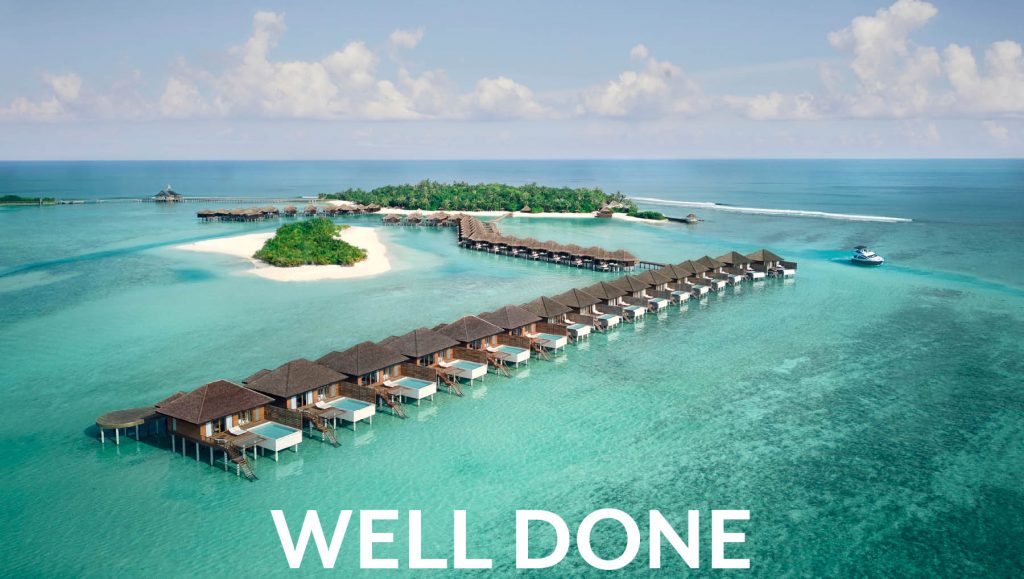 After a nine-month overhaul, the Anantara Veli Maldives Resort has been recast as an adults-only wellness retreat.
Surrounded by the kind of pristine, azure lagoon that's made the Maldives an Insta-staple, Anantara Veli boasts redesigned dining experiences, a revamped wellness-focused spa and six brand-new deluxe overwater pool villas.
New York designer Yuji Yamazaki has made privacy the jewel in Anantara Veli's crown by emphasising a sense of intimate seclusion in the villas and the Ayurvedic spa itself.
The resort's array of restaurants cover the region's wide variety of cuisines including Sri Lankan, Indian and Maldivian, with Japanese, Mediterranean, Italian and Thai also on offer. Those seeking an even more private dining experience can opt for Anantara's signature Dining by Design experience, complete with private chef, butler and sommelier.
As an 'oasis of wellness' amid the Indian Ocean, the new Anantara Veli incorporates light, sound and scent therapy in addition to daily yoga, a steady stream of health foods and personal training. A new Moroccan hammam allows guests to indulge in facial and body therapies using top London skincare brand 111Skin.
If that's not enough, there's a series of water- and land-based activities on offer, including surfing, underwater discovery and sustainability programs and a variety of cooking classes.
The best part? Your closest neighbors are a 30-minute speedboat journey away.
---

Everyone can agree that one of the lowlights of any holiday is the travel. From packing to lugging suitcases to checking in to unpacking and, worst of all, struggling to repack before the trip home, the journey seldom tops the destination.
But it doesn't have to be that way. Here, luxury luggage brand Maison de Sabré Co-Founder Omar Sabré shares his travel essentials to make for a more comfortable journey.
Make the most of a carry-on. "I'll never leave the house without

The Backpack

, which we designed to have the space to comfortably carry everything you'd need to work. If the rest of my luggage goes missing, I can still somewhat redeem myself."
Travel comfortably. "I'll wear a full tracksuit. I've recently discovered

Issey Miyake's work

, and they have wonderful fabrics that don't crease, so they're amazing for travel."
Stay cautious. "I want to be as safe as possible when I travel, so even though we're past the worst of the COVID-19 pandemic I still travel with an N95 or 3M mask. My time is precious, so I don't want to risk losing any."
Carry snacks. "One of my favorite things to do while traveling is to enjoy local fast bites or snacks for the flight. A very well-rounded last-minute dash to a local convenience store is always worthwhile."
Audio. "I always make sure I've got noise-canceling headphones, which allow me to get some good sleep before I arrive. Right now, my favorites are

Apple AirPods Max

, and they actually helped me set a new record. On a recent flight to New Zealand, I was asleep before we took off and woke up as everyone was disembarking."