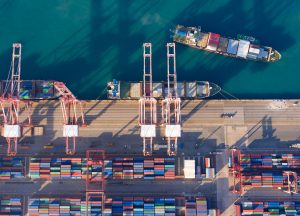 Three decades ago, in a country where shrimp was a delicacy and its farming potential virtually untapped, Brahmanandam Potru dared to dream. Today, the Managing Director of Devi Sea Foods has carved a steadfast reputation as the leading shrimp exporter to the US market from India.
With a postgraduate degree in commerce, Brahmanandam Potru brought his business acumen to the seafood industry, which was at the time unexplored and unorganised. Over the decades, it was under his stalwart leadership that the company remained committed to sustainable seafood harvesting and has grown exponentially while preserving its core values.
We were the first one who started value addition on the east coast of India. We were able to offer our customers better-quality shrimp at a better price by using value-added products.
With his unique vision and instinctive focus on quality and growth, Chair and Managing Director Brahmanandam has helped Devi Sea Foods (DSF) transform into a pioneer in high value-added shrimp products. His keen interest in the US market, as well as his willingness to break down the barriers inflicted by stringent food safety and quality standards in the US, has changed the face of his business forever.
"We handle shrimp from the hatchery to the processing plant. We also manufacture feed and we have even started a sales and distribution office in the US. In fact, we were one of the first few companies in India to achieve that feat successfully," Brahmanandam tells The CEO Magazine.
A flourishing trade in the US saw the company moving away from convention and shifting its focus from selling to American importers to retail supermarket chains and foodservice companies. It supplied value-added products, such as shrimp that were cut, cleaned and processed according to the client's requirements.
"We were the first one who started value addition on the east coast of India," Brahmanandam says. "We were able to offer our customers better-quality shrimp at a better price by using value-added products. This gave us an advantage over other shrimp exporters, who only followed our lead later. And we've kept growing ever since."
His move towards selling value-added products also helped the company net high-value customers like Sysco Corp, the world's largest food distributor and a Fortune 500 company with around US$54 billion in annual revenues, according to Brahmanandam.
Today, DSF's US subsidiary supplies Sysco Corp with frozen shrimp making up for a major chunk of the company's annual foodservice volume, and the largest client in its history. Over the years, with relentless efforts and hard work coupled with the unmatched business skills of Brahmanandam, the group has grown to include major customers that are the leading US retail and foodservice companies.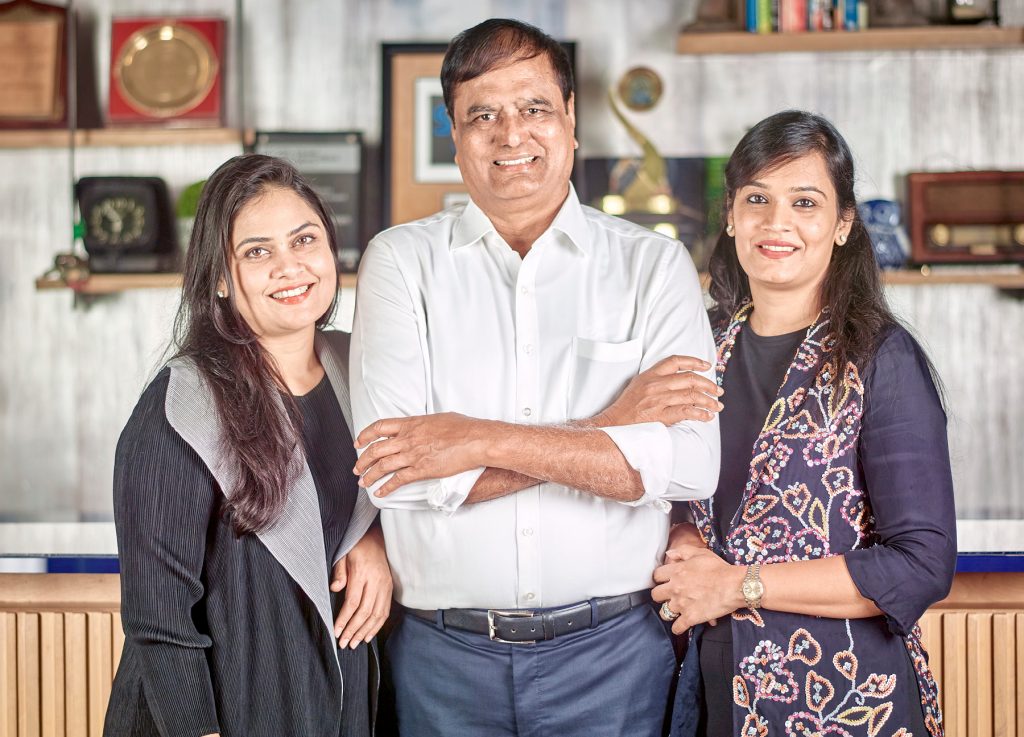 DSF's success can also be attributed to the fact that it has a strong balance sheet and an enviable track record of consistent earnings through the years. Thanks to the company's humongous working capital that allows it to source raw materials in large quantities, it has outperformed its competitors by a wide margin. Moreover, according to Brahmanandam, DSF is one of the only three companies in Asia that has been granted an exemption on anti-dumping duties.
"We have been profitable since the company's first year of business and we have always reinvested our profits internally to finance all of our expansion," he says. "This year, we are closing around US$380 million turnover. I think within the next two to three years, we expect to grow the group's turnover by 40 per cent."
There's strong marketability for shrimp, irrespective of its size, whether is it 10, 15 or 50 grams.
Other than excellence in operations and supply chain, Brahmanandam considers transparency and integrity as the core values underlying the company's success. As one of the first companies to have tied up with shrimp farmers in Andhra Pradesh who offer their products exclusively to DSF, its unique model facilitates timely payments, which has a cascading effect from increasing its farmer base to improving supply chain efficiencies.
"For farmers, it's a good income crop. When compared to other agricultural commodities, shrimp farming allows them to know within 60 days if it will be profitable or not," he explains. "There's strong marketability for shrimp, irrespective of its size, whether it is 10, 15 or 50 grams. That's why, if the farmer harvests at 70 days, he'll get his expenses taken care of. And if he harvests at 100 days, he's definitely assured of a profit."
In the near future, Brahmanandam plans to build a new feed plant with a huge capacity of 100,000 tonnes per annum. The plant is expected to be operational by June this year and it will boost DSF's production to meet demand from existing clients, as well as a few new ones in the pipeline. Discussing his company's growth plans in the medium- to long-term, Brahmanandam proclaims, "We want to plan to have one more value addition processing plant for shrimps, for doing some stretching, breading and frying."
Brahmanandam runs the business with the assistance of his daughters and full-time directors, Rama Devi and Naveena, along with the senior management team. Rama Devi and Naveena are directly involved in expanding the value-added shrimp product portfolio, sustainability initiatives and expansions into shrimp feed manufacturing.
According to Brahmanandam, the Indian shrimp industry is set to grow at an accelerated pace with new farming areas from different coastal states jumping on the bandwagon. "There is a huge brackish water area of more than one million hectares still unexploited. This coupled with congenial weather conditions and cheaper and highly productive labour availability keeps India in a leadership position in production and exports of farmed shrimp."
---
Related Articles