As Ian Stone prepares to leave the Royal Automobile Association (RAA)'s Adelaide office for the final time, he reflects on an organisation that's in a very different place than when he arrived in 2007. Ian's 15 years at the top of RAA South Australia – two years as CEO, 13 years as Managing Director – saw dramatic changes not just in RAA itself, but the motor vehicle industry as a whole.
"Most of the big changes have come in the last five years," Ian says. "Obviously cars have developed over time and they've always been at the forefront of innovation, but the move to electric is a game-changer."
According to Ian, the advent of electric vehicles (EVs) is the biggest thing to hit the car industry since the dawn of mass marketing in the 1920s but there are other, subtler changes going on beneath the surface of the sector. "Everyone talks about driverless cars but they're still a way off. There's that sense of losing control that puts people off, so as a species it's going to take us a while to change that."
Collision avoidance is another technological breakthrough that Ian believes is underrated. "That's going to change the whole safety space and it'll make roads and cars safer," he says. "And EVs build on that, they bring all that other technology together."
EVs also offer a seismic change to the motoring lifestyle to which we've all become accustomed, and that RAA has promoted for almost 120 years. "Filling up at the petrol station will be a thing of the past," Ian says. "That's a big lifestyle change, and I think it's a really exciting future. Just a very different one."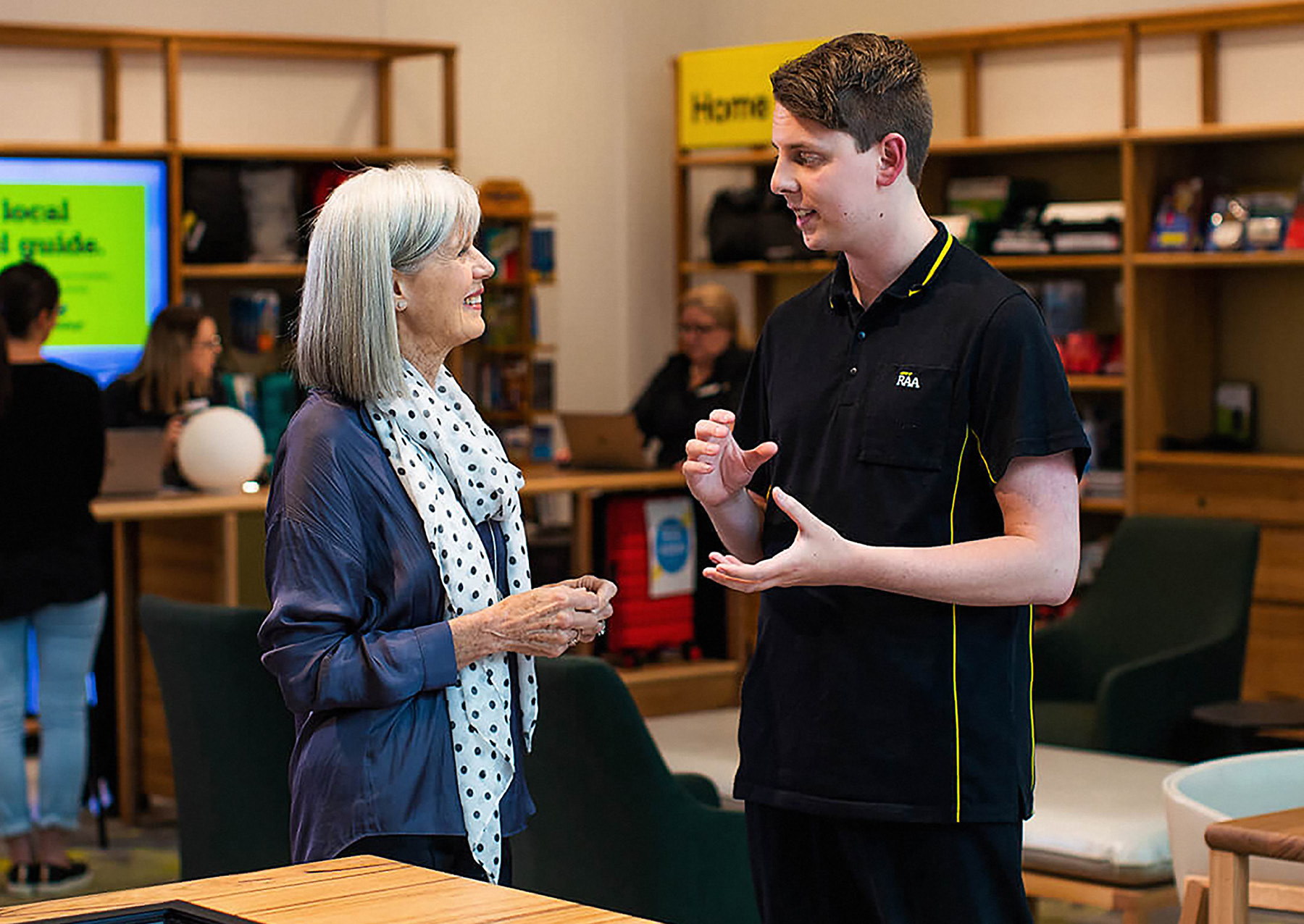 "You need to be able to give people the confidence that whether on daily drives or unusual road trips, there's a recharging network to enable that."
When RAA was formed in 1903, it was done to promote what was then a societal upheaval: recreational motoring. Members would get together for country drives and competitions and pool their talents for repairs and maintenance.
Eventually, RAA became such a voice of authority it had the ear of governments on local and state levels when it came to the rules and regulations of the road. For the best part of the 20th century and now well into the 21st, it has been a strong, informed voice for motorists in South Australia, and while the game might be changing, that voice remains.
Ian says RAA has been working closely with the SA government to help usher in greater acceptance of EVs by the general public. "You need to be able to give people the confidence that whether on daily drives or unusual road trips, there's a recharging network to enable that," he says. "So we're now finalising where you'd place those. It's about achieving that step change and acceptance of EVs as a future mobility method and building confidence in the electric ecosystem."
To achieve this, RAA partnered with EV charger specialist Chargefox. "We're working with them to build and place charging stations in planned spots that will create the first State border-to-border network in Australia over the next two years," Ian says. "Current supply chain issues are certainly adding new challenges, but it's a very achievable goal in that space of time."
The convenience of on-the-road charging options notwithstanding, for many motorists the main power-up port will be at home. To that end, RAA has been hard at work exploring options to improve the ability to charge EVs through renewables. "The expectation is that 80 per cent of the time, you'll be recharging at home, so we've been looking at what that means for our members and where it would create a need we could fill," Ian says.
"So far, we've developed a solar and battery business for our members because once you've got an EV, your whole power usage at home will change substantially. We already insure more than 170,000 South Australian properties, but solar takes us even further into the home space."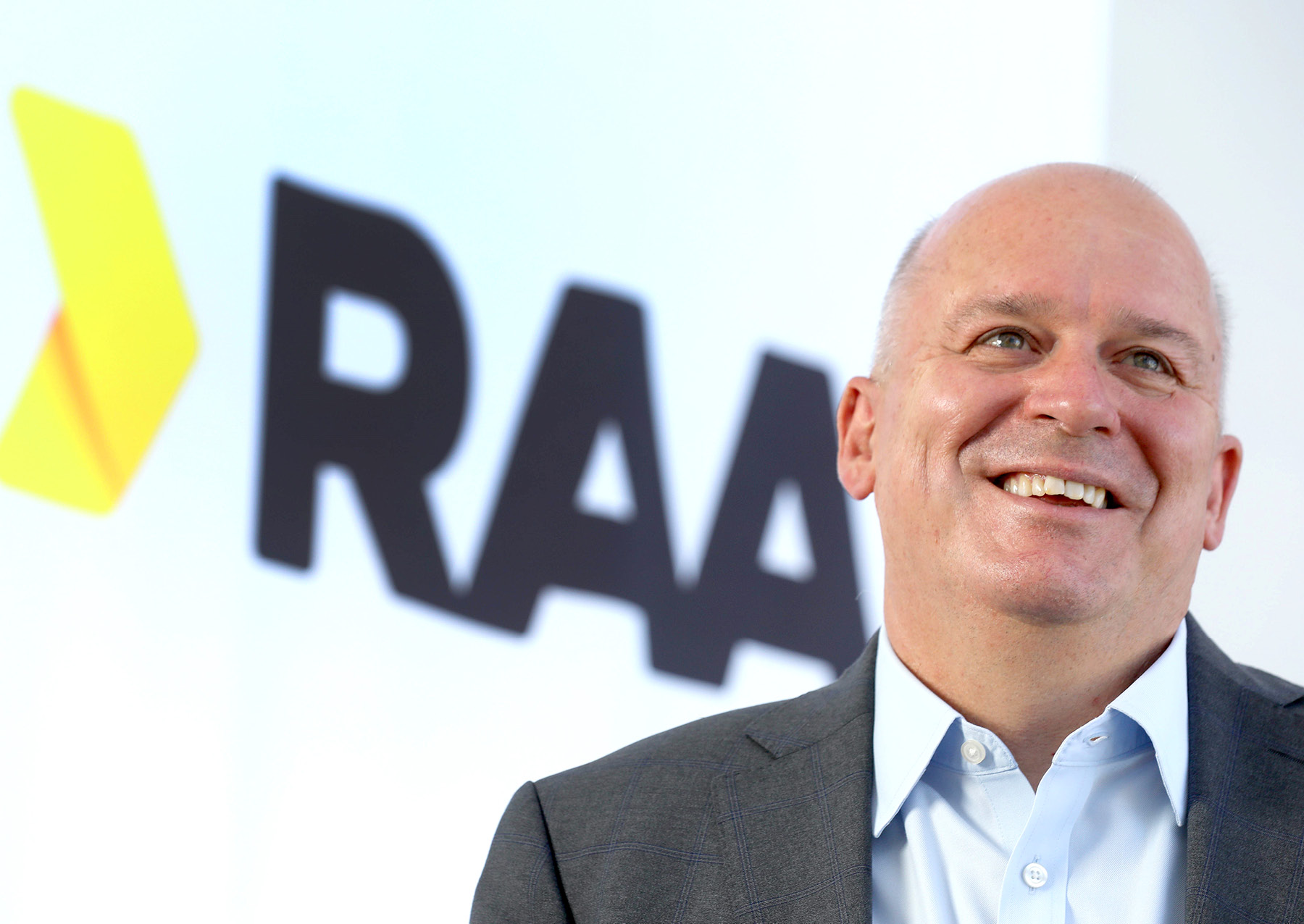 "Filling up at the petrol station will be a thing of the past."
So major is this change that Ian believes RAA's future is equally in the home and on the road. "The opportunity in that space is far greater," he says. "I have a wife and two daughters and between us we own four cars. I think that won't be the case going forward, there'll be more shared mobility, and that's the future for an organisation like the RAA, helping people manage their two biggest asset ownerships – a home and a vehicle."
It's a nice bookend to Ian's career, starting as he did in RAA's insurance department in 2004. "For the first two-and-a-half years I ran our insurance business, which back then was a joint venture with a major national insurer," he says. "When I took over in this role, my job was to build on my predecessor's very strong balance sheet and develop the business further."
During Ian's tenure, RAA has gone from writing A$50 million in premiums to just over A$400 million. "That's been our biggest growth area, but the road service is still growing and we're looking at expanding our travel business."
Having been around for more than a century, the organisation has learned to embrace change and harness it for longevity's sake – and the future looks bright. While Ian's departure in August 2022 will mark another big shift, RAA knows a thing or two about navigating rough terrain, and the road ahead looks very smooth indeed. "The past two years have made this a very, very interesting business to be in, but the opportunities to grow – in motor, home and travel – are huge."
Ian says he plans to continue working in a consulting capacity and also potentially as a non-executive director, as he believes he has much to offer based on his diverse experience across change management, large acquisitions and management generally.