An area where you can drive hundreds of dust-churning miles without seeing a single soul, the Kimberley is still a corner of Australia as remote as they come. But because it is so rich in minerals, it has become a mining hub. Its isolation, however, can create difficulties for those who choose to dig deep.
For Ian Junk and Darren Hedley, who were working on a modest iron ore project in the region back in 2009, exporting the resources out posed a challenge.
"We needed a way of getting this iron ore onto ships because there wasn't a large nearby deep water port," Junk tells The CEO Magazine. "We looked around Australia and there wasn't a company that we could go to easily that could do the transhipment job that we were requiring."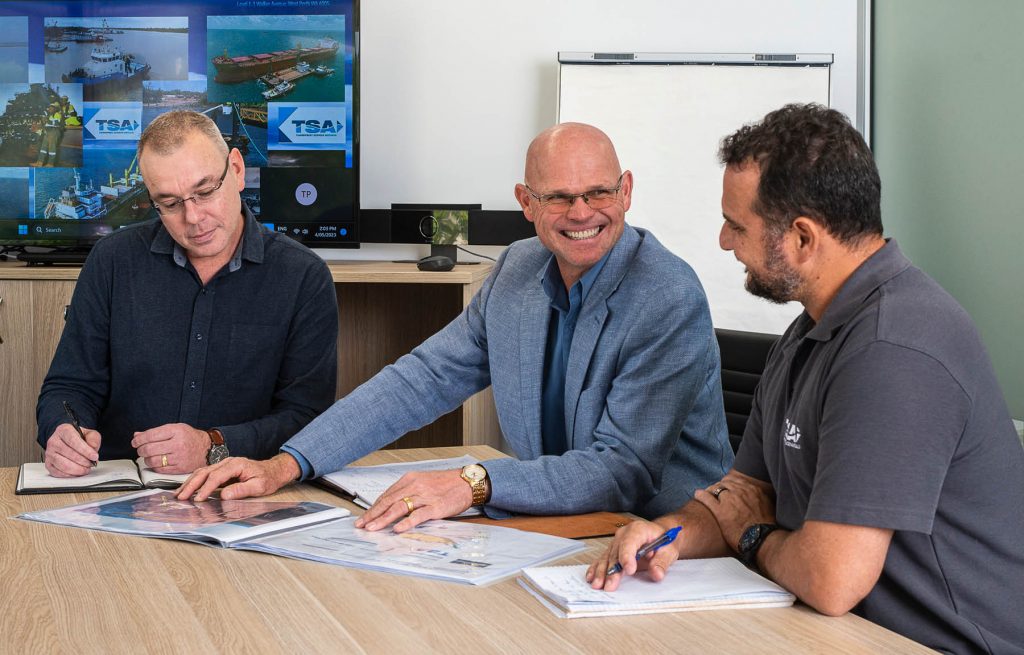 "In the past, transhipment had been used in other parts of the world, but not in the form that we had started to do it in Australia."
And so the pair worked out their own solution to the problem, and Transhipment Services Australia (TSA) was born.
When other companies at the small to medium end of the spectrum saw what Junk and Hedley had done utilizing transhipment, it instantly opened up a whole new market, with TSA at the forefront.
"In the past, transhipment had been used in other parts of the world, but not in the form that we had started to do it in Australia," he says. "It was rarely done in Australia and that is because Australia has the luxury of a lot of deep water ports. You don't need to do transhipment when a ship can come into port and load at a port."
But that isn't the case in some regions.
---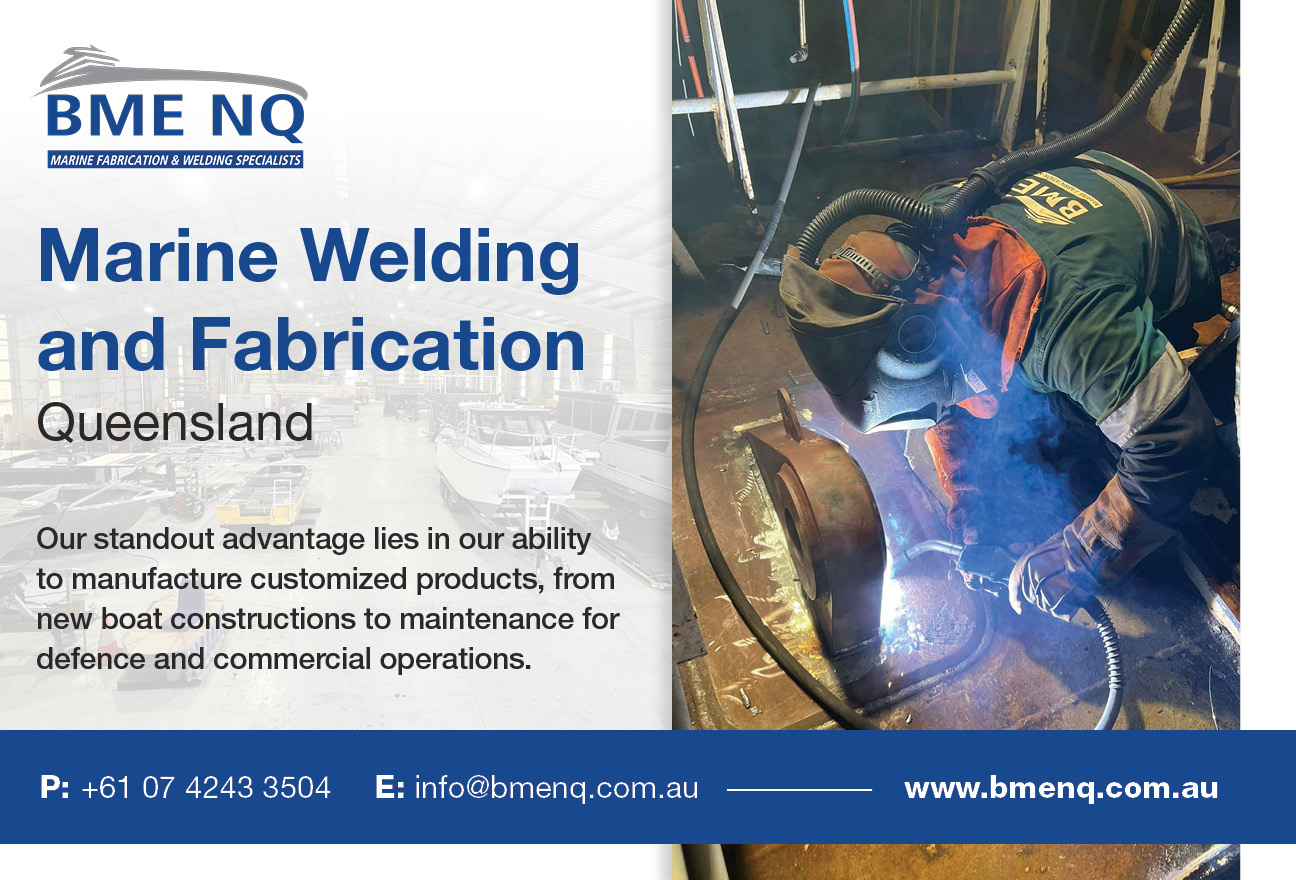 "Collaborating with Transhipment Services Australia is important to us. We value our relationship, foster teamwork and maintain an open and positive rapport. Its unwavering support, clear communication, safe working environment and consistent opportunities make it an exceptional partnership." – Oscar Solares, Managing Director, BME NQ
---
Advertisement
"In the northern half of Australia, there is less opportunity for direct shipping due to lack of deep water ports," Junk says. "So depending on where resource projects are located, more so in the northern half of Australia, and also due to how capital intensive and expensive building a new port has become, it makes transhipment a very favorable option."
Providing a Solution
To construct a port can require billions of dollars, but the companies requiring such services are often those with small to medium-sized resource projects without the ability to back such an undertaking.
"These companies can't afford the billions of dollars to construct a port, but they still want to get their commodity onto a ship for export," Junk says. "That's when transhipment is required."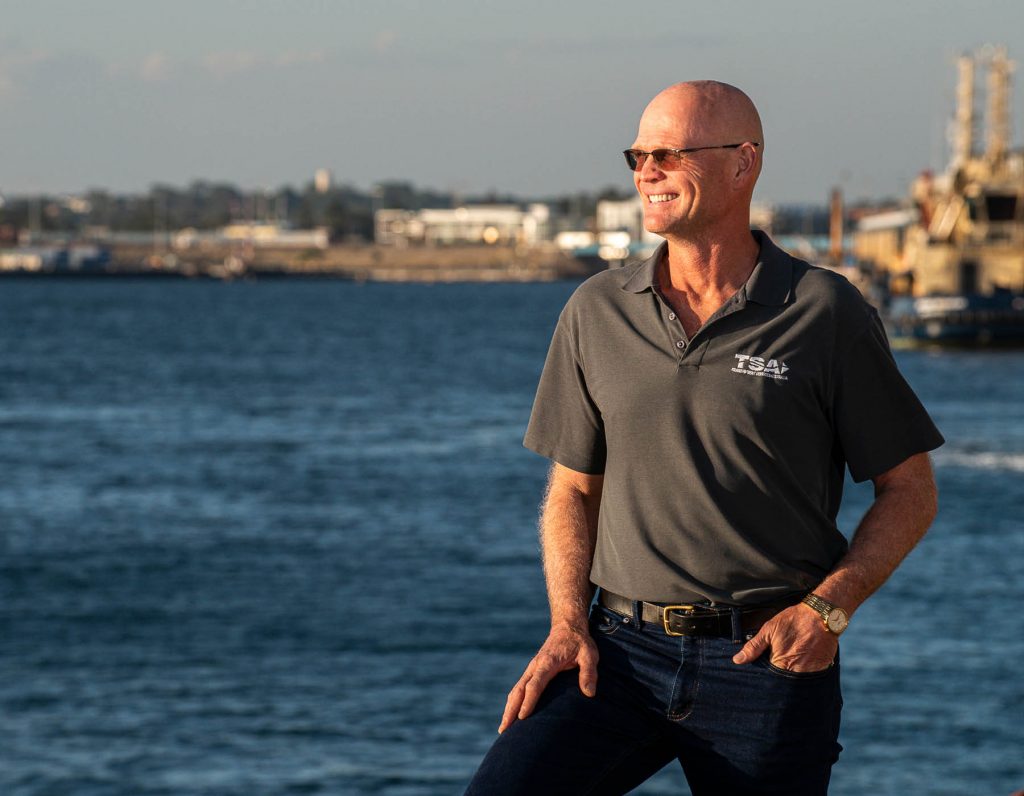 "Our business is a very people-intensive type of business. It's all about our people."
In addition to its pioneering position, Junk and Hedley's joint mining expertise also gave the venture an edge.
"We come from mining backgrounds, we're both actually mining engineers," Junk says. "TSA then has that knowledge to not only do the actual transhipment component, but also assist the companies that we are working with to help with the whole logistics chain of their project from mine to ship."
Traditionally used to transport bulk commodities like silica sand or bauxite, iron ore and industrial sands, which are lower value, the aim is to keep costs of mining, transport, loading and then transhipment as low as possible.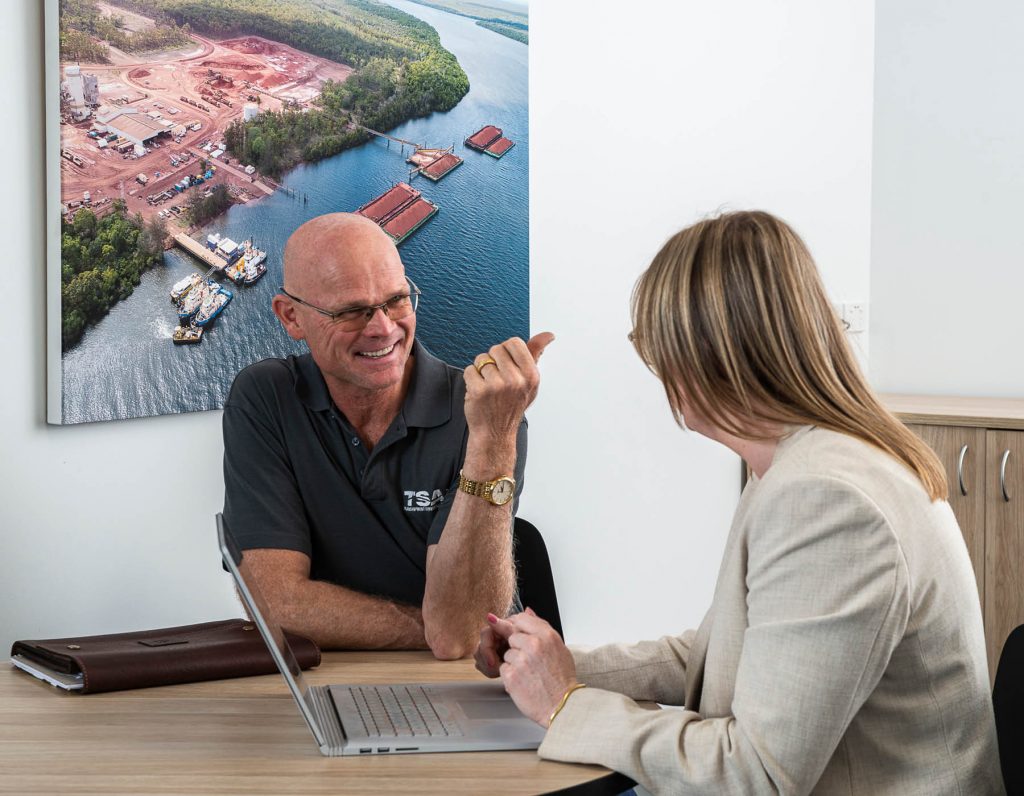 "Because of our mining backgrounds, we're able to work with companies to do that and then as part of what we offer to companies is also to construct their barge loading facilities," Junk continues.
"Most of the companies that have come to TSA in the past require us to also construct the barge loading facility, because we are able to do that. We know exactly what's needed and don't overcook the capital like some consultants and project engineering companies will do.
"We do just what's required and can do it cost effectively."
Still Thriving
Now, 14 years later, the company is going strong with some of the people who were there at the very beginning still playing a part. It remains a small business, according to Junk, with 15 people in its Perth head office and up to 200 people on-site.
The T in TSA also stands for teamwork, Junk says, adding the S is for safe production and the A for accountability.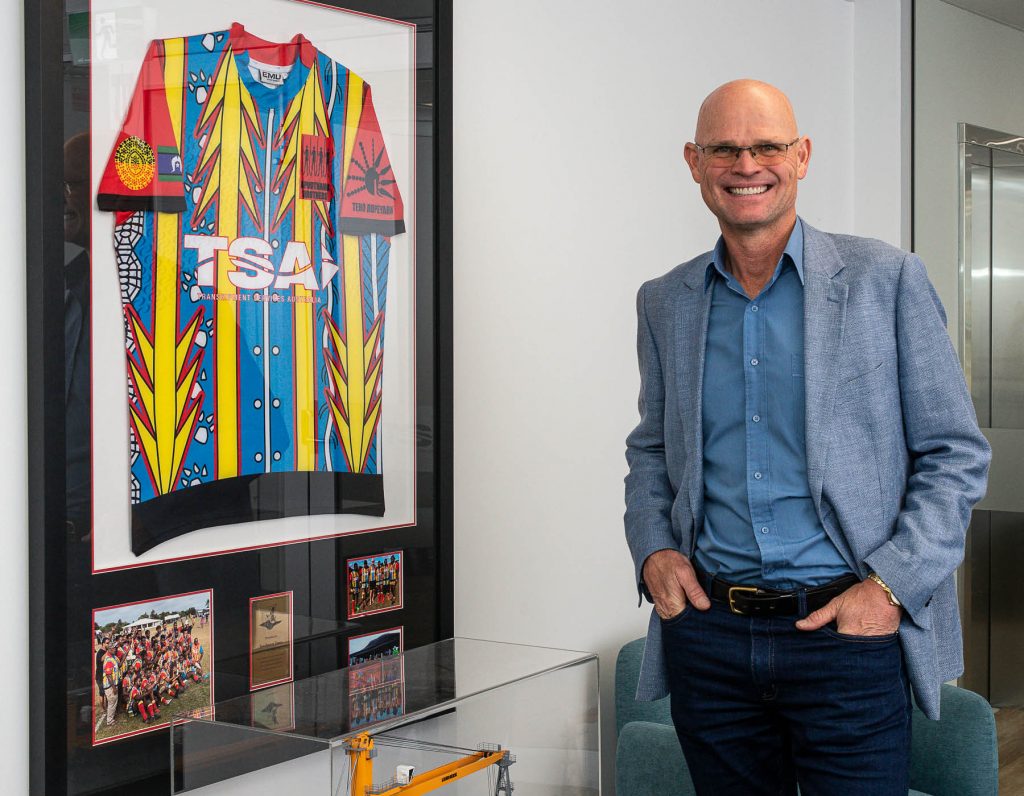 "We do the whole lot, and there's absolutely nobody else in Australia that does that."
"We're very proud of the business, but it is all around the people," he explains. "Our business is a very people-intensive type of business. It's all about our people."
While the market has become more competitive since the business was founded, few of its competitors can touch the broadness of TSA's offering.
The company does everything from designing the solution, providing all the costings and then working with the client on their feasibility study, Junk explains. If the project progresses, then TSA works with the company through the approval processes before constructing the barge facilities and tackling any other issues like moorings.
"After constructing the barge facilities, we then do the operations," he says. "We do the whole lot, and there's absolutely nobody else in Australia that does that."