Hooman Shahidi, the Co-Founder and CEO of EVPassport, is a man driven by his values. As the leader of a company described as a "World Changing Idea" by Fast Company in 2022, Shahidi has embedded these values in the core of the business, resulting in one of the most accessible and innovative electric vehicle charging platforms nationwide.
Its aim is to remove the economic and technological barriers for electrification.
"We really just want to make things more simple," Shahidi tells The CEO Magazine. "It's easy to make things more complicated, but to make things simple is really difficult."
Customers First
For EVPassport, that means putting the consumer experience at the center of everything. Driving the best solutions for the client is the name of the game, and it's something it does well. The company is currently seeing double-digit growth in utilization, and in the past fiscal year, it achieved more than 380 percent year-over-year growth.
That's because they innovate based on customer feedback, according to Shahidi, because the power of the network is only as good as the uptake.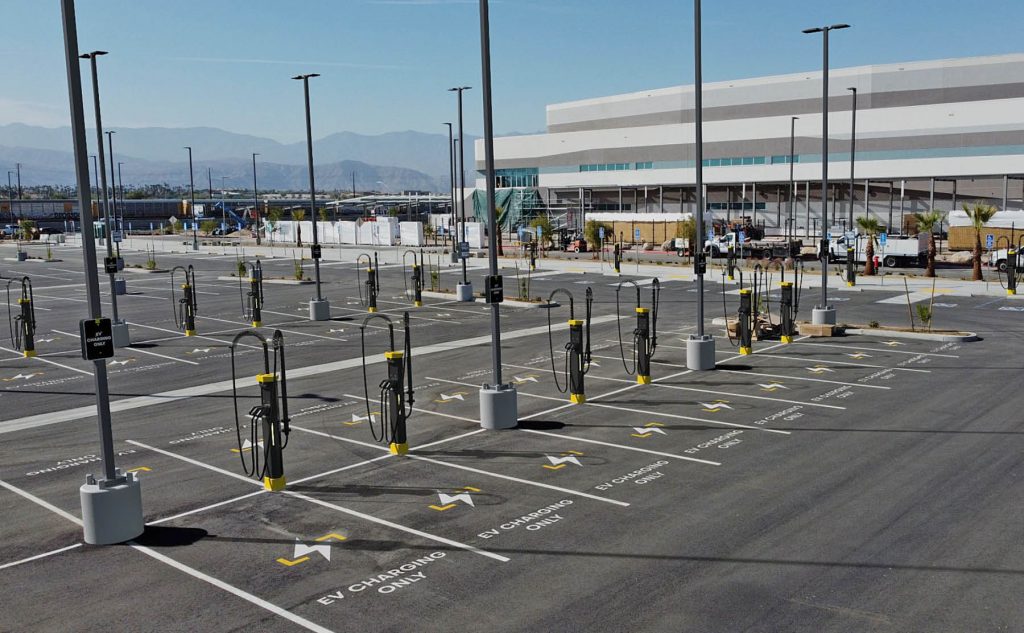 "It's easy to make things more complicated, but to make things simple is really difficult."
The result of such innovation is the nation's most reliable network of electric vehicle chargers. EVPassport does this via something Shahidi calls a 60-second heartbeat. Every 60 seconds, every single charger reconnects to the headquarters in Los Angeles where a panel of tests is run to ensure everything is working as it should be.
But rather than acting only once an issue occurs, machine learning is used to predict where the platform might need servicing.
"We're at almost 100 percent – 99.97 percent uptime," explains Shahidi. Uptime, an industry-specific term, refers to the percentage of time over a calendar year that charging services are available or in use. "Reliability is critical. We're proactive about it so that we don't wait until something happens."
---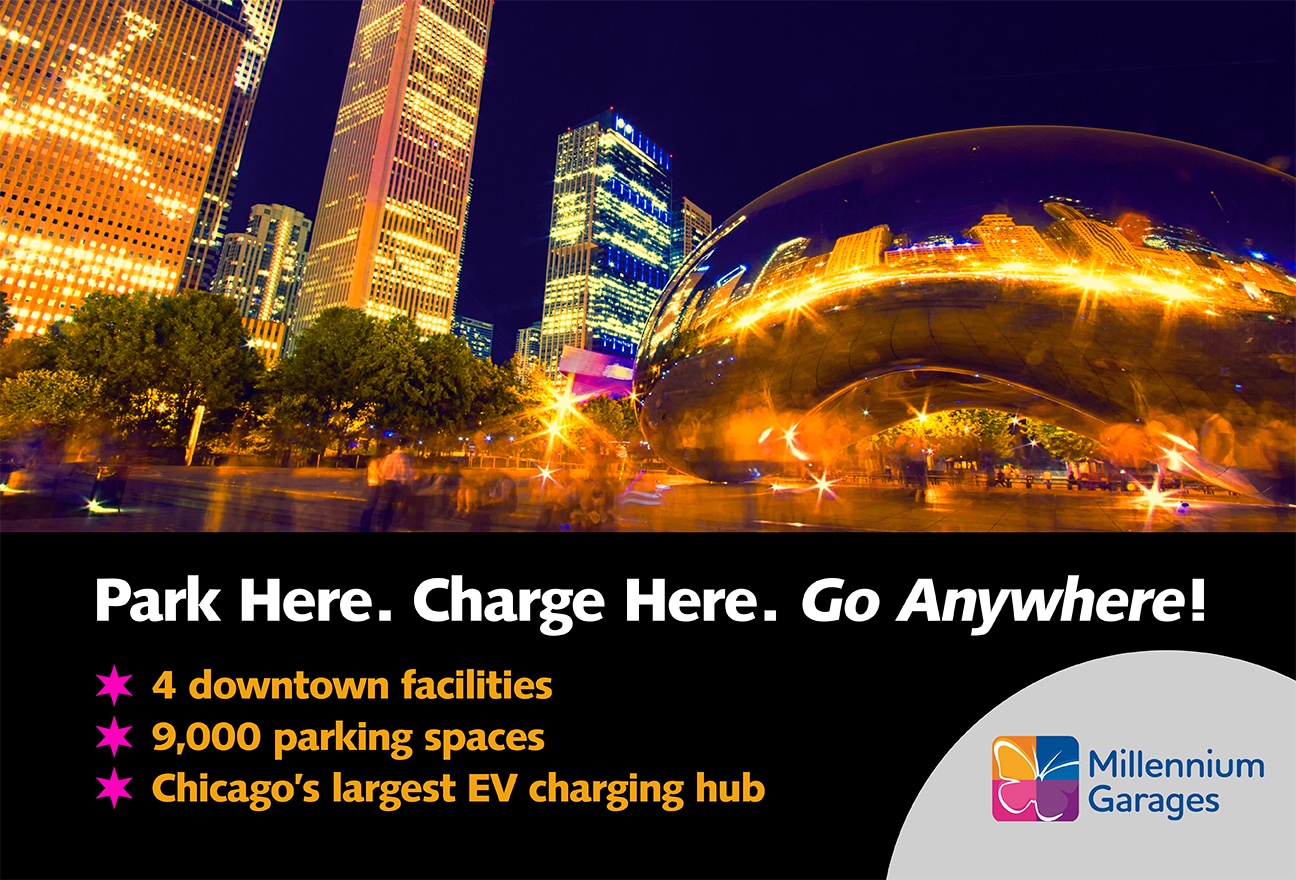 "For assets that are ready and willing to seize emerging opportunities, electric vehicles are transforming urban transportation infrastructure. In partnership with EVPassport, Millennium Garages is proud to be Chicago's largest EV charging hub for residents, commuters, visitors and fleets." – Jamie Ponce, Chief Innovation & Strategy Officer, Millennium Garages
---
Advertisement
But reliability is just one aspect of the company's success. Another key component is accessibility and convenience, and EVPassport has built both into the product. He questions the need for an app or membership to use a charging station, pointing out that no such barriers exist when filling up at a gas station, as opposed to many competing vehicle chargers.
"When you think about all the other companies in this space, I don't really understand why they do the things they do," he says. "Why do you need to have an app for a charging station? How many apps do we have for gas stations? Quite literally, none."
Shahidi isn't interested in reinventing the wheel. Plenty of popular software already exists. That's why his company uses open-sourced API, allowing easy integration into third-party apps – apps that clients are already familiar with and likely use daily. For example, their chargers can be found on many GPS apps, both on smartphones (like Google Maps) and on built-in car navigation systems.
Customers can choose to pay using a variety of different payment apps, such as Apple Pay or Google Pay.
"We focus on removing those barriers for actual utilization and electrification," says Shahidi. "That has really been the secret sauce for our success."
Empathetic Partnerships
The result is an easy, seamless experience. But relying on existing tools means suppliers and partnerships are crucial. To form long-term stable partnerships, Shahidi and his team have been obsessive about both effective communication and constantly reassessing how they can make each other's lives easier.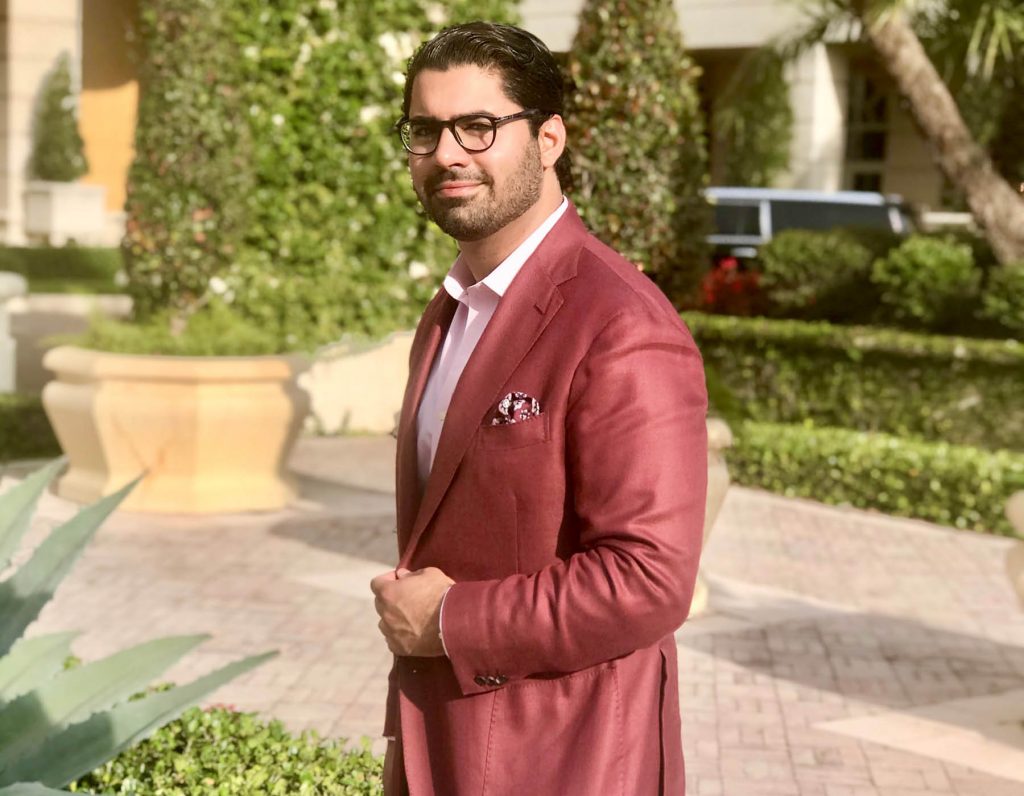 "I don't ever want to say EVPassport is the biggest network on this planet. That's not our goal. We want to be the most innovative, customer-centric, most profitable network."
"It's about leading with empathy," he explains. "Understanding our partners' needs, our needs, having effective communication and building a plan around that."
It works, as one such partner can attest. Since it began working with EVPassport in 2021, Chicago's Millennium Garages has become the largest public charging hub in the Midwest region of the United States.
It owns more than 100 chargers, and plan to add more. Millennium envisions a future in which electric vehicle charging is critical to urban mobility, so enabling large-scale electric vehicle charging is central to its long-term strategy and impact.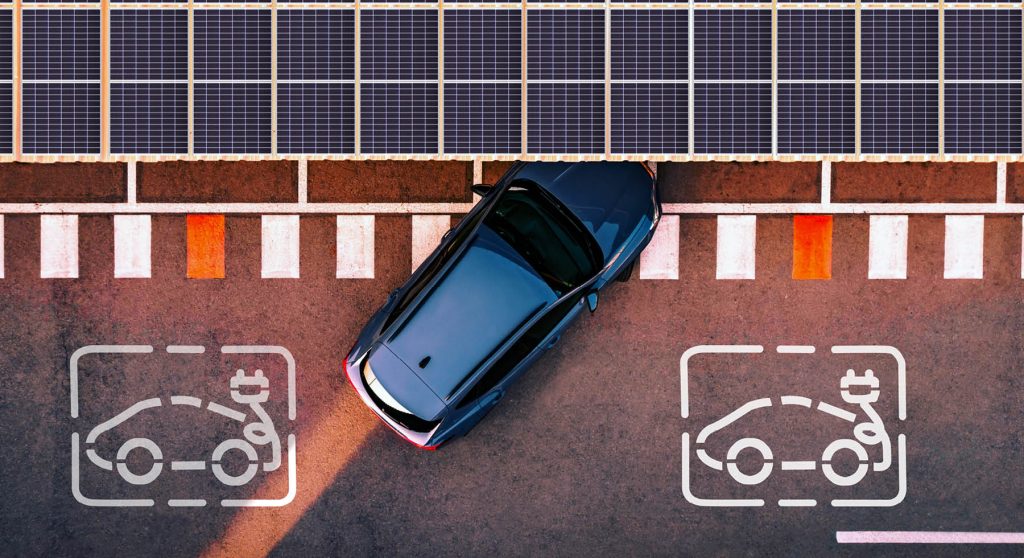 Collaborations with charging platforms like EVPassport are shaping Millennium's approach to energy management, connectivity and multi-modal transportation. According to COO Isaac Riggs, Millennium Garages' partnership with EVPassport is creating a model for other charging hubs across the United States.
"I don't ever want to say EVPassport is the biggest network on this planet," says Shahidi. "That's not our goal. We want to be the most innovative, customer-centric, most profitable network. We are surgically committed to delivering solid economics for all our stakeholders, and we will remain like that."
The irony is, of course, that with such strong values, EVPassport is on its way to becoming just that.