When Kino Indonesia was founded in 1991, it was a small distribution company with only one client. For several years, Kino grew together with the client, with an especially big growth spurt coming in 1995, when the client launched a television advertising campaign. 
That was when Harry Sanusi, who had founded Kino with the help of a loan from his father, decided the company should spread its wings and begin seeking new clients to diversify into other brands. But this led to a disagreement with their main client, who didn't want Kino to use its distribution network to help competitors. 
"Our distribution company had actually become quite big by that time," Sanusi says. "But it was a bit risky for us because we were only carrying one brand. So we tried to expand and extend into other products, but the principal wasn't very happy because they wanted us to focus on theirs."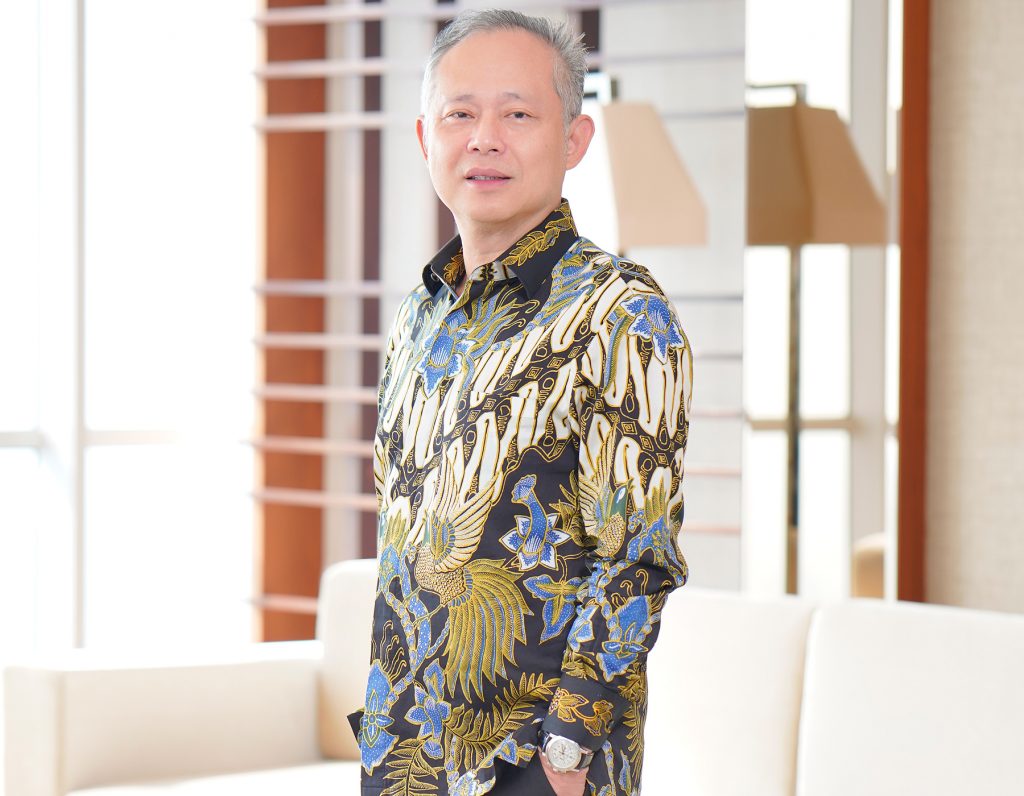 "We decided to move to a model where we would become our own principal customer, since we already had a big distribution network in place."
The two sides entered into discussions to try to reach an agreement, ultimately without much luck. "The talks were inconclusive, and we opted to expand into other products that did not compete with our client's, but they were still unhappy about it. So after that, we could see that we both didn't have the commitment to long-term cooperation that we needed."  
It was a challenging moment for Kino, but also one that came to define the business, leading to an important decision that made the company stronger. "We decided to move to a model where we would become our own principal customer, since we already had a big distribution network in place."
"It was a very hard decision and felt a bit extreme at the time," he adds. 
But it paid off. In 1997, Kino established a unit to produce sweets, snacks and drinks, launching its first product shortly thereafter. Today, the company has over 30 brands and also produces personal hygiene, healthcare, baby and cosmetics products.  
Its brands, such as Sleek Baby and Ellips, are recognized across Indonesia and sold in several countries throughout the region, including the Philippines, Cambodia, Vietnam, Malaysia, Singapore, China, Korea and Japan. 
Educate the Market 
For more than two decades, Kino has been run according to five key values, which Sanusi began implementing from day one. "We lead through innovation, succeed as a team, we are agile, we are passionate about our customers and we are committed to our work," Sanusi explains.

"Our team has to be very solid. We must have cooperation, and when we do, problem solving becomes easy. That leads me to agility; we have to make the decisions faster and remain open-minded about what might work. That means we must always be willing to learn and change, because the dynamics of this business are very fast, and we also have to adapt to the market."
Rather than following competitors, Kino aims to innovate and take risks, both in terms of entering new product categories and developing new products within those categories.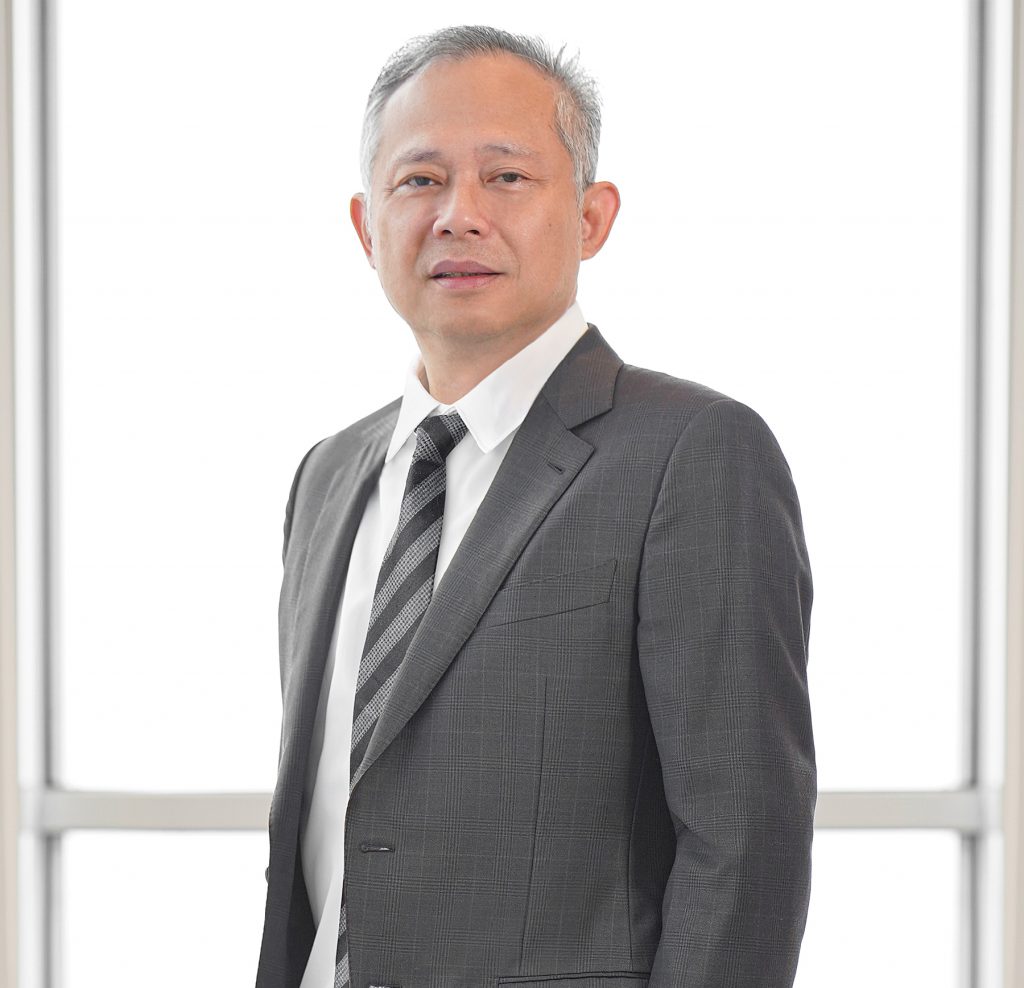 "Our team has to be very creative and have the courage to take the necessary risks."
"We create our own positioning, our own category," Sanusi explains. "From that, we educate the market."
This is where having a successful, agile and committed team comes in useful. "To do this, our team has to be very creative and have the courage to take the necessary risks. They also have to be focused on continuous improvement."
But such innovations are always developed with an intimate focus on the customer. "Our business is direct-to-consumer, so we have to treat our customer as a king," Sanusi points out. "We have to know them; we have to know very clearly what insights we want from them. After that, we can create a product to serve them." 
Customer Focus 
For the company's medium-term growth, Sanusi remains focused on expanding its foothold within Indonesia. "We're trying to be realistic, based on our size right now, and have more of a focus in Indonesia, and then try to launch as many product categories as possible. This means not a huge number of SKUs, but still a lot of categories."
Kino's competitors tend to specialize in a single product category and offer a broad range of products within that category. But Sanusi has always preferred an alternative approach: offering a broad range of product categories and a small and more targeted line of products within each one.
"A lot of companies only focus on food, others focus on pharma," Sanusi asserts. "But since day one, our company has seen things from a different angle. Instead of being focused on a certain kind of product, we are focused on our customer. Once the customer was our focus, we went wherever we saw the need and the demand. It was food, then it was non-food, and after this it was personal care, and then even for a while it was pet food, and then it was pharma.
"A lot of people have asked me, 'Doesn't your business need more of a focus?' I say, 'No, I'm very focused because our customer is the number one thing we think about'."
Maintaining that focus requires a constant effort to gain insights from the customer about their needs, and to gather enough information so that Kino can anticipate their needs and then offer products that are ahead of the curve. 
"The first thing we are keen to do is to find out what insights the customers have," Sanusi declares. "From there, we backtrack to arrive at the kind of product we can offer them. Then we start our research and develop it, and then we launch. People might see that this process is a little bit complicated, but our products are, at their core, tailored to the customer." 
Looking to the long-term, Sanusi sees international expansion as the company's main engine for growth. This process will start by expanding the available range in product categories that export well, such as personal care and beauty.  
"Eventually, we will make our ranges wider and more systematic," Sanusi explains. "We're targeting almost 300 million people in Indonesia now, plus our other neighboring markets, but we have seven billion people who we can reach. For categories like food, people have different preferences in different cultures, but for personal care, it's easier to sell the same product anywhere.
"Eventually, I hope that our business outside of Indonesia will be bigger than in-country. Because right now Indonesia imports a lot more than it exports. It would be good to play a role in correcting that imbalance, to get money back into the country from overseas." 
Future Ready 
One key challenge Kino has faced in recent years is adapting to the fast-changing online advertising landscape. In the company's infancy, television advertising was relatively cheap and guaranteed a sizeable audience.
"At first, there were only three TV stations, then we had 10," Sanusi says. "So all we had to do was put ads up on those stations and we were done – we could reach 20 million people."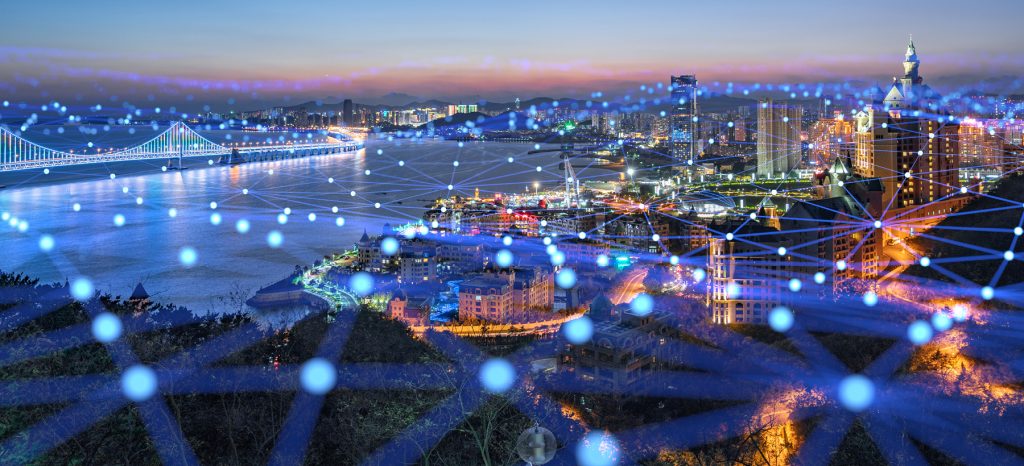 "Before, they just wanted the water. Now they need to have the story behind the water."
Today, audiences are far more fragmented and there is much greater competition for their attention. "With social media, everything is very challenging," Sanusi notes. "We have to put a lot of effort into making sure we reach our customers very efficiently, because it's very cluttered."
Another challenge is to keep abreast of changing consumer habits. "Before, they just wanted the water," Sanusi says. "Now they need to have the story behind the water. They want to know where it comes from, what values it represents."
To maintain a close connection to consumers as their needs change and ensure the company is future-ready, Kino is recruiting younger talent. "We want the younger generations here who can recognize the needs of the market in the future," Sanusi insists. "We need to stay very alert to what's happening and what's going to happen. We need to be ready."
"Crown is proud to be the beverage metal packaging partner of choice of PT Kino Indonesia. We'll continue to support Kino in its mission to widen its market through product expansion driven by innovative spirit." – Goh Hock Huat, President, Asia Pacific Division, Crown Holdings