With a grinding table diameter of 8.08 metres and roller diameter of 2.64 metres, Shah Cement Industries' vertical roller cement mill isn't your run-of-the-mill piece of equipment. In fact, so unique is this towering machine, which was first put into operation in 2018, that it has its very own entry in The Guinness Book of Records as the Largest Vertical Cement Mill, with a capacity to churn out over 15,000 tonnes of cement daily, or six million tonnes annually.
When the leading Bangladeshi cement brand commissioned the mill from Danish engineering firm FLSmidth for its Muktarpur Plant in the district of Munshiganj, it was doing something that had never been done before. "We ordered the largest and latest one in the line. It was unique and not even a prototype had been made yet," Operations Director Hafiz Sikander tells The CEO Magazine.
What made matters particularly complex was the nascent AI technology being integrated into the equipment, a first for the industry in Bangladesh. "At one stage we were not very sure whether we would succeed or not, but we had to stay on top of the competition, so we decided to push ahead with it," he says.
It was a challenging time for the business, which has been the market leader since starting operations in 2002.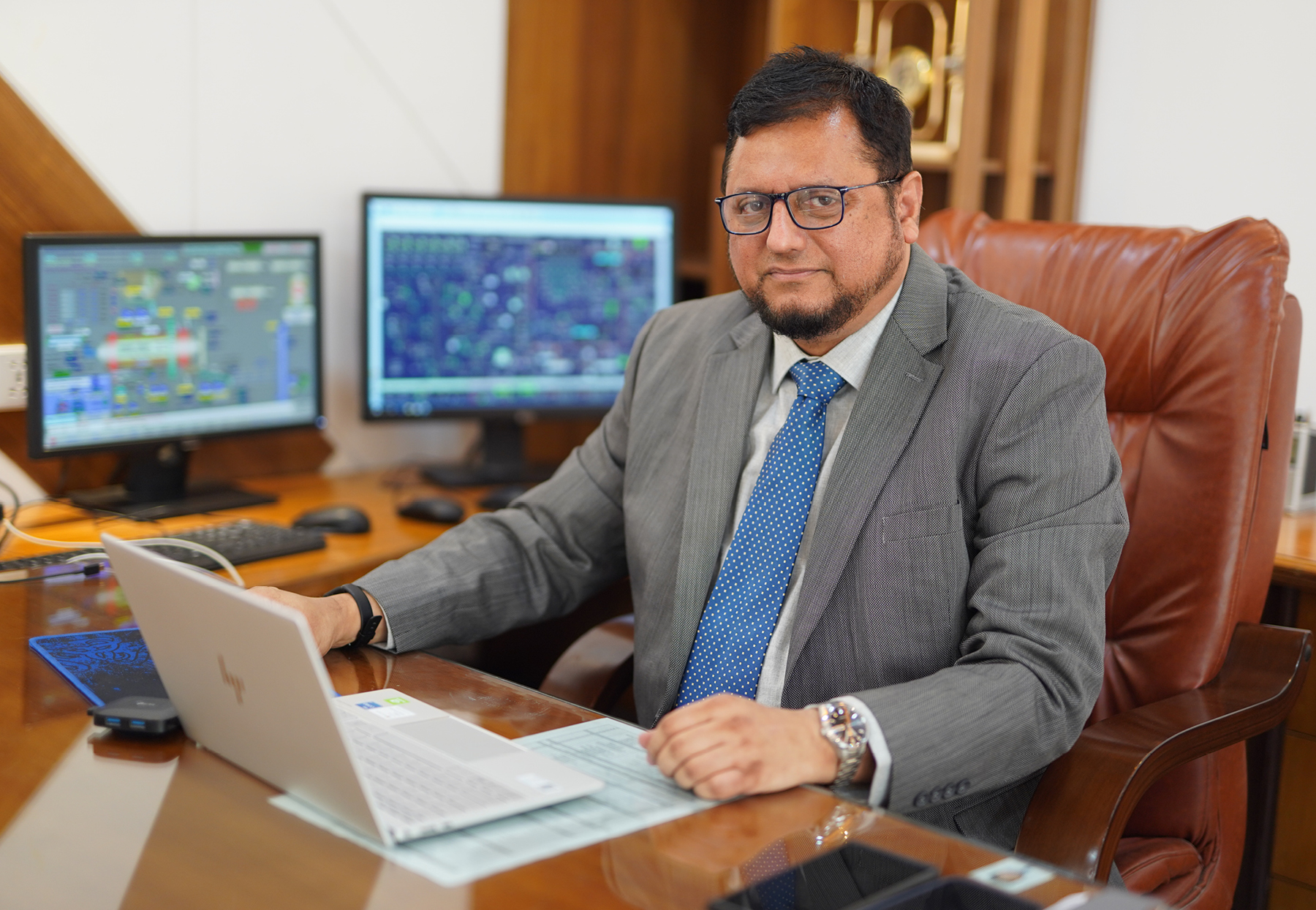 "There was a very rapid acceleration and in order to meet market demand, we had to make a lot of drastic decisions."
"There was a very rapid acceleration and in order to meet market demand, we had to make a lot of drastic decisions," he explains. Such a decision included the commission of the first in a line of next-generation cement mills. Fortunately, it was an investment that has more than paid off. "It's allowed us to provide the most advanced types of cement at the lowest possible costs," he says.
Leader of the Pack
This appetite for risk has kept Shah Cement at the top of the industry leaderboard every single month of the 20 years it has been in business. Part of the Abul Khair Group conglomerate, today it has a production capacity of 10 million metric tonnes per annum and has powered important national infrastructure mega projects including the Dhaka Metro Rail, the Rooppur Nuclear Power Plant, Chattogram's Akhtaruzzaman Flyover and the newly inaugurated Padma Bridge – the largest bridge in the country.
Other "game-changing" innovations, as Hafiz describes them, include multi-compartment cement silos with paddle mixers to allow customers to specify the exact type and grade of cement required. "We can make to order in a very short time, which is something our competitors aren't able to do," he says. "This is another way we've been able to stand out in the market."
As well as its production capabilities, the company has also been the first in the market to establish its own logistics fleet. "We've made it our motto to supply and deliver products to our customer's doorstep within 24 hours of the order being placed," he explains. "So to keep that promise we've developed a fleet that is now the largest in the country with over 700 trucks and 100 vessels."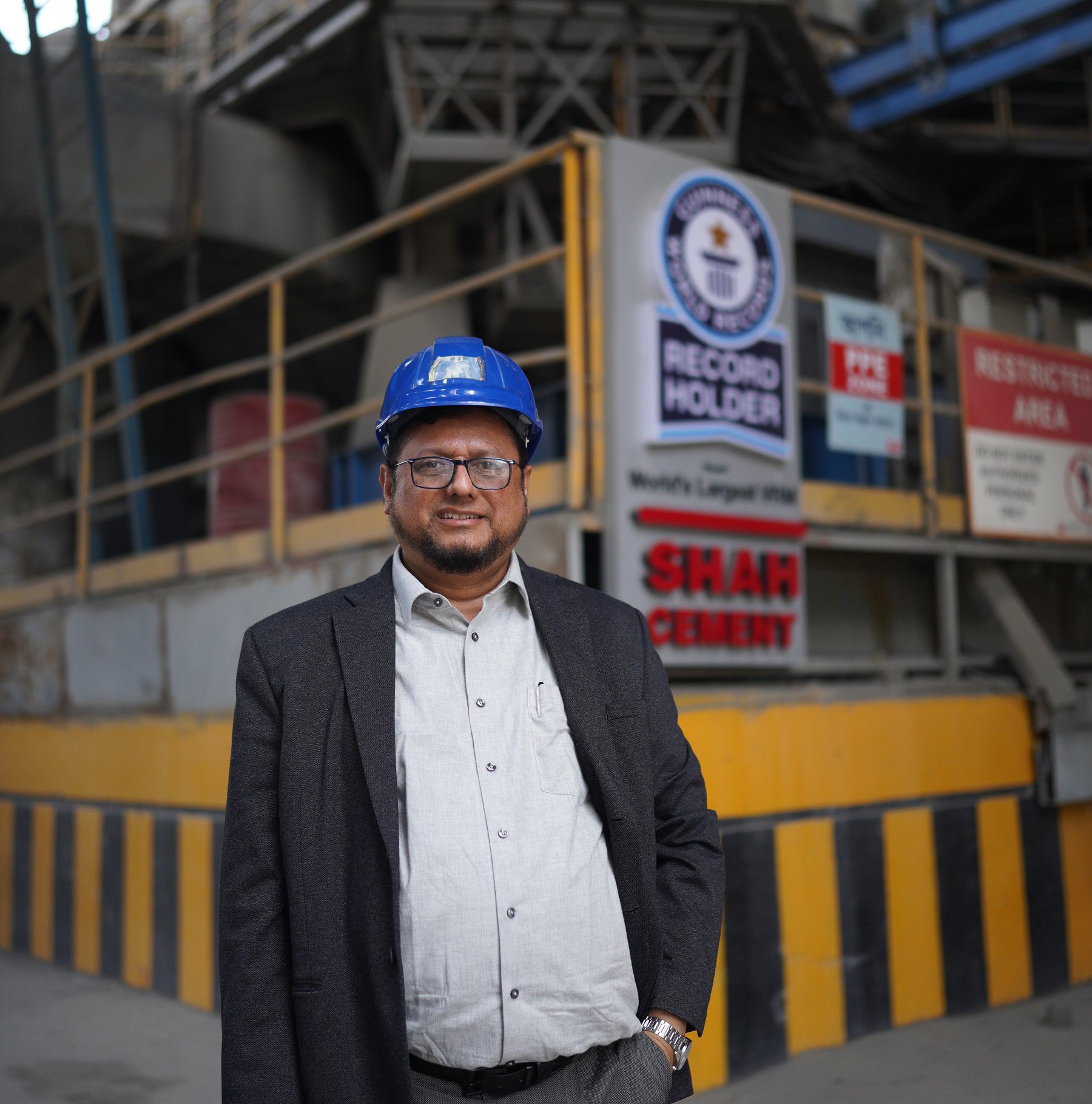 "We've made it our motto to supply and deliver products to our customer's doorstep within 24 hours of the order being placed."
But, even if consumer trust and confidence are at all-time highs thanks to clever investments in technology, Hafiz knows staying at the top requires constant focus, as well as regular reinvesting and consideration of opportunities. "It's a very difficult job to maintain this position because whatever we adopt, the competitors eventually do as well," he says. "We always want to be a step ahead with new innovations."
With its production capabilities at stretching point, expansion has also become necessary and work is well underway to optimise operations. "We have very little extra capacity, so we are working very hard on our plans and have already done the base works," he says. The plant will be powered by next-generation manufacturing technology, an investment he predicts will deliver a 30 per cent increase on current output figures.
People First
As Hafiz and his leadership team have reassessed market positioning and made big investment calls, they have also realised there's another area of the business they can ill afford to ignore: its people. "We have the technology and are adopting different expansion strategies, but our team needs a lot of re-education, training and development to keep up with it," he explains.
Working in conjunction with leading consultants in the cement business in both Switzerland and India, the company is placing significant emphasis on ensuring its employees are agile in the face of incoming technology and equipped with the skills required to make the most of the opportunities these innovations afford. "We definitely try to recruit the best talent with the best education, but that is not enough as the latest technologies are not taught in educational institutes," he says. "So we've set up our own internal processes for both new recruits and long-standing team members."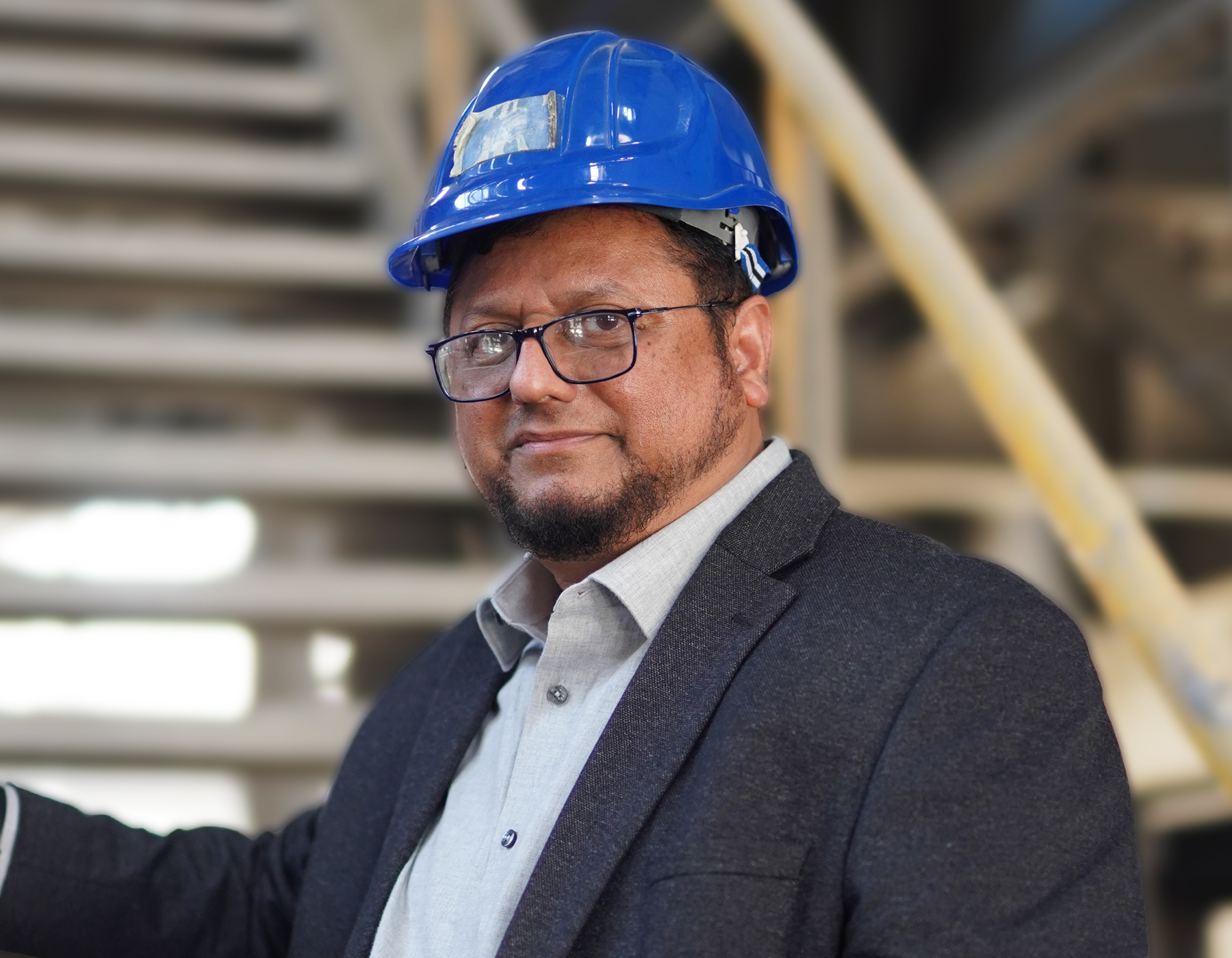 Abul Khair Group
Shah Cement Industries is a unit of the Abul Khair Group. Founded in 1953, the Abul Khair Group has a range of business activities beyond cement, including flat steel, long steel, ready mix concrete, consumer products, dairy products, tobacco, ceramics and faucet, marble and granite, shipping operations and general trading.
The COVID-19 crisis has also brought into sharp focus how important an asset its human resources are. "The pandemic showed us that unexpected situations can arise at any moment," Hafiz explains. "Our first priority was to keep our people safe and resources unaffected, so we closed our operations and offered full medical support to our team." This quick thinking, and a no-nonsense attitude to keeping its staff healthy and safe allowed the business to restart production and, therefore, sales, a short time later.
Talent development — "keeping your people involved in the decision process and giving them a very good work environment," he says, as well as sharing business gains with society, are two of Hafiz's three key measures of leadership success. The other is offering shareholders a return on their investment, or "the delivery of highest quality for the least cost, and continued reduction of costs through innovations, market development and product ingenuity".
And, as Bangladesh positions itself for further industrial development on the back of its 2022 landmark launches, including the Padma Bridge, Chattogram's Karnaphuli Tunnel (including an underwater section) and the new Dhaka metro rail line, it does so with Shah Cement firmly by its side. "We want to be the strategic partner of the country's economic and social growth," Hafiz says.