One of the most resilient sectors during India's battle with COVID-19 has been agriculture. The world has come to rely on the nation's copious milk, rice, wheat, sugar, fruit and cotton produce, which contributes annually to India's whopping US$2.6 trillion economy. 
At the outset of the pandemic, it wasn't a case of whether the agriculture sector could survive. In fact, it wasn't even a question: the show had to go on. Working behind the scenes to keep the engine running is India's National Bank for Agriculture and Rural Development (NABARD), which was established in the early 1980s as a way to boost the rural economy.
Today, owned outright by the Government of India, NABARD is committed to rural prosperity. That remit became harder to manage during the COVID-19 pandemic. India was among the nations hardest hit by the coronavirus, but NABARD Chair Govinda Rajulu Chintala says that the bank's work has ensured the country's agricultural fortunes have persisted.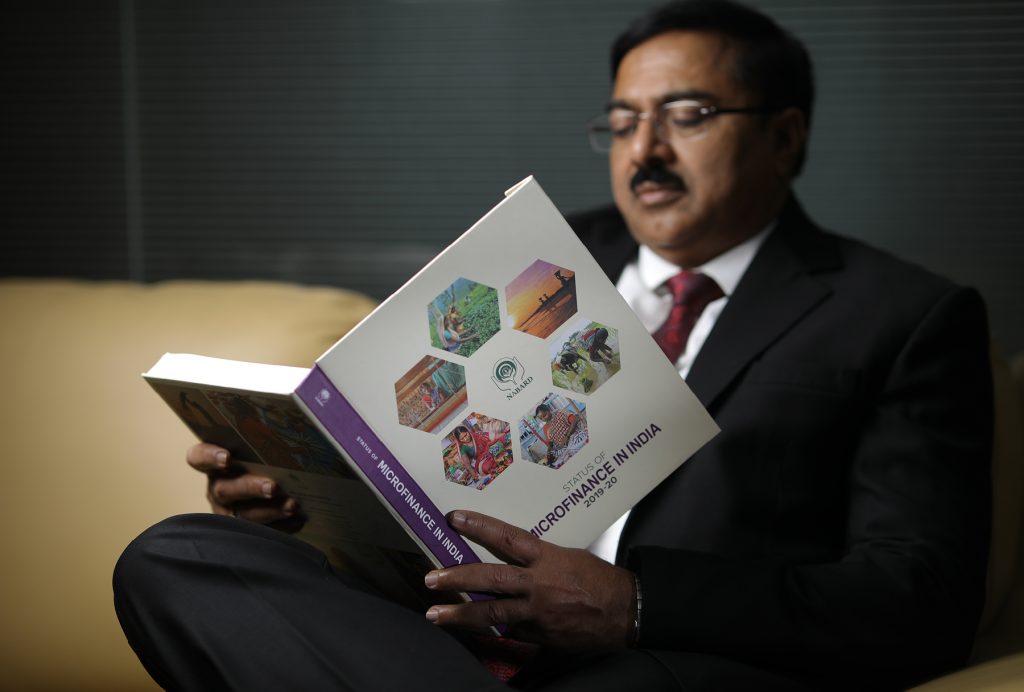 "I took over as Chair of NABARD during the peak pandemic period, when we were in the midst of lockdowns," he says. "And what I could see throughout that time was that there was a great number of opportunities in agriculture. That sector had never stopped working; harvesting, threshing, all the other operations went on regardless."
India's dedicated agriculture labourers kept the cogs turning, from operations to logistics as the severity of the pandemic began to wane. As the worst ravages of COVID-19 eased, Govinda saw an even greater opportunity. "Agriculture in the coming year is going to be a fantastic thing," he says. "Food is the basic requirement; nothing can stop that. Similarly, the monsoons will continue and everything will still have to happen as it should."
"Over the last 40 years, NABARD has grown not only in size but also in its activities. We've developed subsidiaries to tackle various issues that have arisen in that time."
With the constants in place, Govinda approached the NABARD team with his corporate vision. "I divided the whole thing into three verticals," he says. "There was the crop loaning silo, where we refinance cooperatives and others at a concessional rate; the long-term operations, where we refinance with commercial banks, RRBs, cooperatives, MBFCs, NFAs; wherever there's a supplementary credit to take up operations; and finally, infrastructure."
The latter was the most ripe for expansion: "I could foresee that government would require a great deal of infrastructure during a time such as this," Govinda says. "They had also made firm commitments regarding procurement, which was something else we were able to finance."
---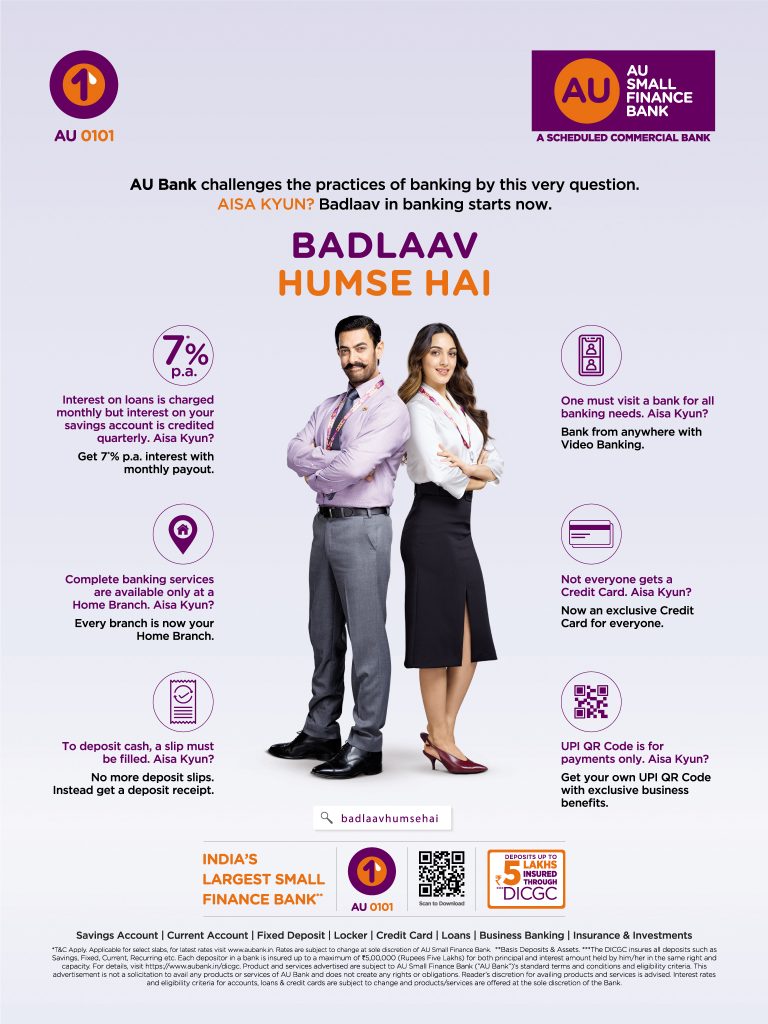 ---
Advertisement
NABARD's other major functions, planning and supervision of credit, followed. "With regard to the credit plans and such, we were able to keep working on that the entire time. Supervision was a bit tricker since 2021 was such a bad year, but we still have a target of doing close to around 350-plus rural financial institutions. Despite the pandemic, we've put all aspects of our plan in place."
The day-to-day operations of NABARD are nothing new to Govinda, who joined the bank in 1985 as an Officer. "I rose through the ranks," he says of his journey through the company's various offices including Hyderabad, Lucknow, New Delhi and Mumbai. His rise culminated in May 2020 when he was elevated from Managing Director of NABARD subsidiary NABFINS to NABARD Chair.
"Having come from the institution, I was able to hit the ground running," he says. "Over the last 40 years, NABARD has grown not only in size but also in its activities. We've developed subsidiaries to tackle various issues that have arisen in that time. We've improved our policy advocacy. And when we've created new products, we've done so by looking into the needs of society – for instance, that's how we developed what is now the world's largest micro-finance program."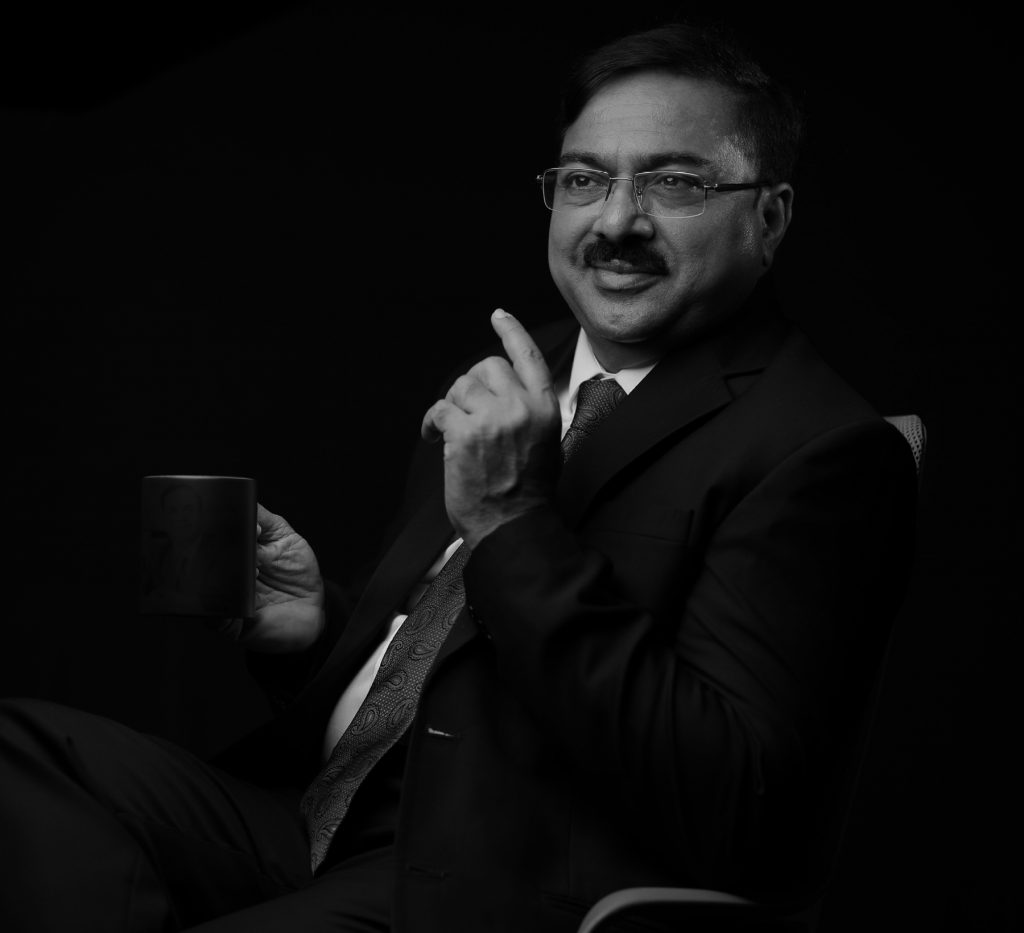 "As an institution, it's our duty to reinvent ourselves to be as relevant as possible."
As a refinancing agency, NABARD is able to partner with commercial banks and other financial institutions for whom resources can be tricky. "Commercial banks, cooperatives and regional rural banks are the normal banking system," Govinda says. "They're able to provide agricultural loans, but they can have problems when it comes to resources. So NABARD does quite a lot of work in supplementing their resources through concession finance and giving them whatever products they need to do their job."
Such is NABARD's importance in the field that even the newest small finance banks are quick to sign up for its services. "We're doing quite a lot of business with small finance banks in particular," Govinda says. "They're often at a disadvantage as they need recognition from depositors, and they have to pay quite a high amount. So for them to be refinanced by NABARD is a big boost for them to increase their loan book and their assets."
Every partner is a way for NABARD to extend its footprint across the country. "That comes from the developmental work we do, creating tribal development projects, skills-based programs, all things that require a constant dialogue and encouragement," Govinda explains. "On projects like these, we work with close to 5,000 NGOs across India."
Another major partner is the Indian government, which regularly teams up with NABARD to create new offerings. Among the latest is NABSanrakshan, a fund dedicated for providing credit guarantees to follow-0n public offerings (FPOs). "The banks are hesitant to work with animal husbandry infrastructure, funding the value chain financing," Govinda says. "The NABSanrakshan credit guarantee fund can provide for both the animal husbandry and the FPOs, so it's a big differentiator for us."
Another is NABCONS, a NABARD subsidiary that handles consultancy assignments. "In the agricultural space, there are not many big consultancy agencies," Govinda says. "So NABCONS has grown large in the field and is now among the top consulting agencies."
With 2021 behind it, NABARD is awash with positivity regarding agriculture and the prospects for rural development. "The country is in a period of transition," Govinda says. "But despite the pandemic, we've made substantial progress. We're heading towards a US$5 trillion economy. A push in the right direction can bring more rural partners on board and make India even more resilient."
"A push in the right direction can bring more rural partners on board and make India even more resilient."
This confidence comes in spite of the pressure India's agriculture industry faces to play to the fullest its part in the country's continued economic growth. "That growth is constant, but nature being what it is, there's always risk. Monsoon season could be erratic," Govinda says.
Then there are cybersecurity concerns, making sure farmers get the right price for their products, borrowing limitations and myriad other challenges within the field. Although the hurdles are high, NABARD hasn't stopped creating new products and offerings using the latest technology and always with a deep understanding of the needs of the public; needs that weren't necessarily considerations when NABARD was established. "Mitigation adaptation measures for climate change are important to bolster India's future, as is greater equality," Govinda says. "Women are 50 per cent of the population, and they have the potential to be an even greater generator of growth in our economy. As an institution, it's our duty to reinvent ourselves to be as relevant as possible. That's how we achieve our mandated objectives."
From humble beginnings, Govinda says NABARD has grown into an essential part of the Indian economic ecosystem. "What started as a finance institution recommended by a parliament-appointed committee has not only fulfilled its mandate, it's grown beyond. Our example has shown the industry what can be done."
"AU Bank is honoured to work with NABARD to bring about positive Badlaav. NABARD has supported us in our purpose of financial inclusion, and has been a partner in the implementation of various programs in the unserved and underserved parts of the country." – Sanjay Agarwal, Managing Director & CEO, AU Small Finance Bank