Talking about the three decades he has spent at Prestige Group's construction division, Executive Director – Projects and Planning Gopal Venkatesaiya says, "There has been no looking back," he says.
Having joined in 1992, the Group had completed just a handful of construction projects. "From then on, we have done so much. I feel very proud that we have now completed over 256 projects, covering something like 145 million square feet [13.5 million square metres] if you measure it that way." 
When Gopal joined the company, it was just starting out on ambitious plans to expand its building projects, and with a civil engineering degree from Bangalore University he has risen up the ranks to become the Head of Prestige's Engineering, Construction and Planning Division, while also being in charge of Project Execution.
What was a bold career move at the time has paid off significantly as Prestige successfully expanded across India's major cities. "We were a small organisation 30 years back and the real estate itself was getting fine-tuned in this country. There was nothing except some structured real estate happening at that time, and Prestige was one of the first into the trade."
From its humble beginnings, he has witnessed Prestige Group grow its projects across all tiers of real estate, from smaller-size apartments to ultra-luxury ones. It has also built million-dollar homes facing golf courses along with the prestigious Kingfisher Towers in Bangalore, one of the most premium developments in the city.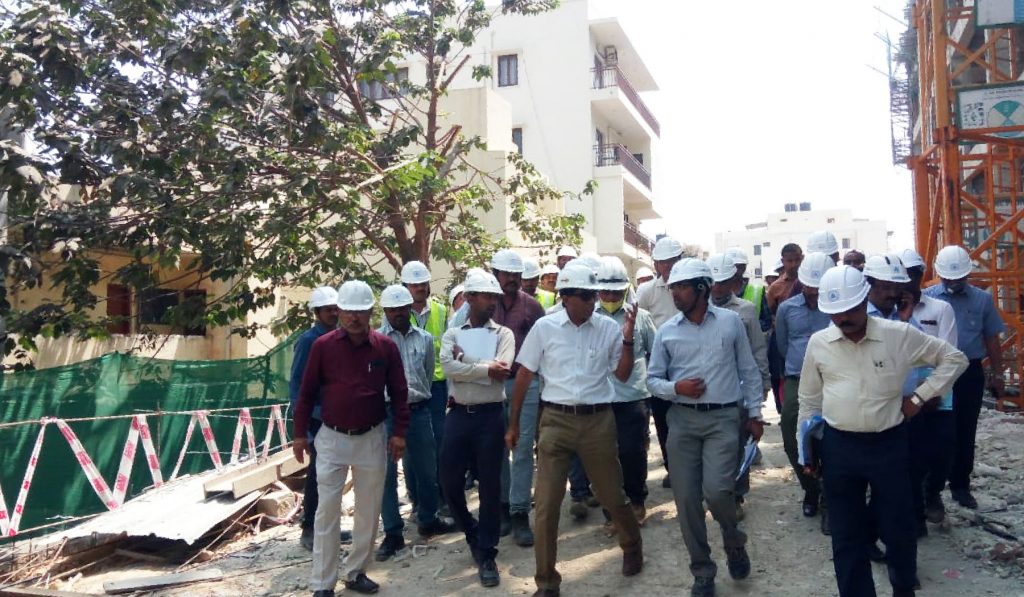 Alongside its residential projects, Prestige is also carving out a name for itself with an expanding commercial property portfolio, notably office buildings. "We have served a lot of multinational companies that are coming here, especially in the IT sector. Bangalore became a location for up-and-coming software companies," Gopal says. 
The Executive Director and his Prestige colleagues have built office spaces for the likes of Oracle, Cisco and Accenture, along with a number of shopping malls. "Working with them for all these years has been really exciting. And then we had the opportunity to build malls, our first being Forum Mall in Koramangala, an uptown location in Bangalore. That gave us some real success." 
This propelled Prestige to not only continue building malls located across South Indian cities but also to move into hospitality, building hotels for Sheraton, Conrad and, most recently, JW Marriott, with which it signed a six-hotel deal.
Nationwide expansion
When Gopal joined Prestige Group back in the early 1990s, he started out as a senior engineer. He went on to become the Chief Engineer and then the General Manager. When the company went public and was listed on the Indian stock exchange, he was promoted again, this time to Executive Director, overseeing projects and planning.
This provided the perfect springboard for him to be a part of shaping Prestige's vision for its real estate business in India. "We decided we should expand ourselves and get to the other cities where there were opportunities. Since then, we have expanded into 12 cities across the country."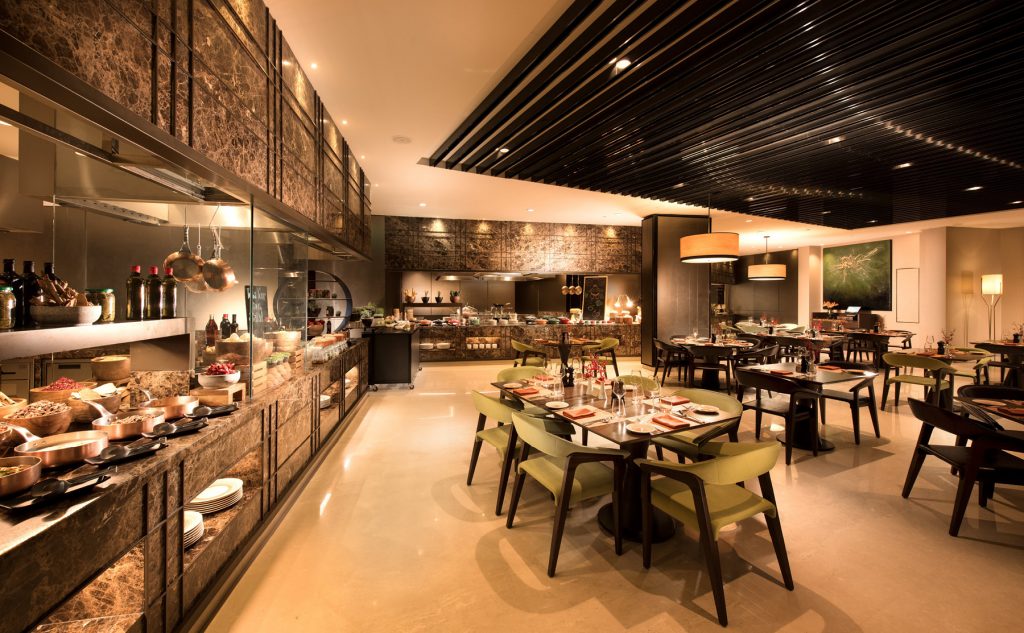 "You name the place, nearly anywhere that has a good market for real estate, we are there."
Along with its base in Bangalore, Prestige has projects in Hyderabad, Mumbai, Mysore, Chennai, Kochi, Ahmedabad, Noida, Mangalore, Goa, Pune and Delhi. "You name the place, nearly anywhere that has a good market for real estate, we are there," Gopal says. 
Another part of its rapidly expanding property portfolio is in townships, having completed at least a dozen of them, accounting for more than 25,000 apartments alongside additional infrastructure, Gopal explains. "This has been one real pride for us with a large quantity of these in Bangalore and South Indian cities. We have learned the art of creating these townships."
---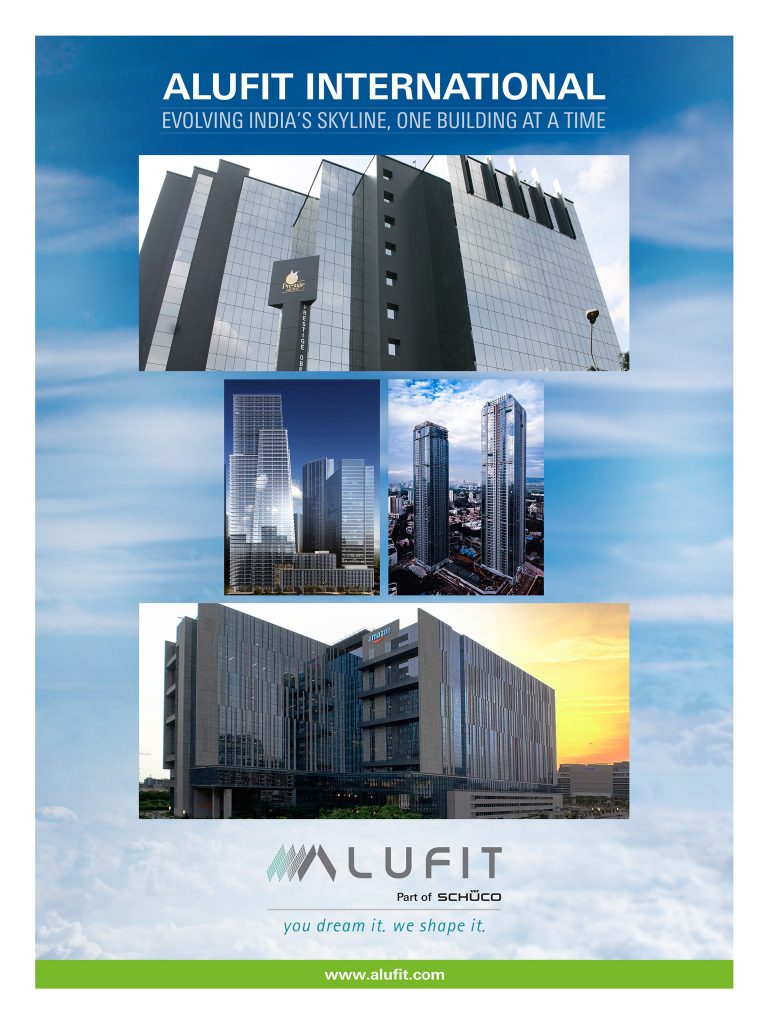 ---
Advertisement
Strong team
Revealing his modesty, Gopal is quick to point out that this expansion hasn't been a one-man effort but also involves the support of contractors, architects and the top management, who have been very supportive. "I am proud to say that we have 500-plus engineers in my team all across the country and we have about a dozen senior people supporting us. At ground level, we have about 20,000 workers constantly working at all our sites. The support system has been fantastic," he reveals.
The company also has a very good relationship with supply chain partners, which has proved to be highly advantageous. Prestige's construction division has around 100 different supply chain partners, although for its "big ticket" civil contractors, it has about four or five.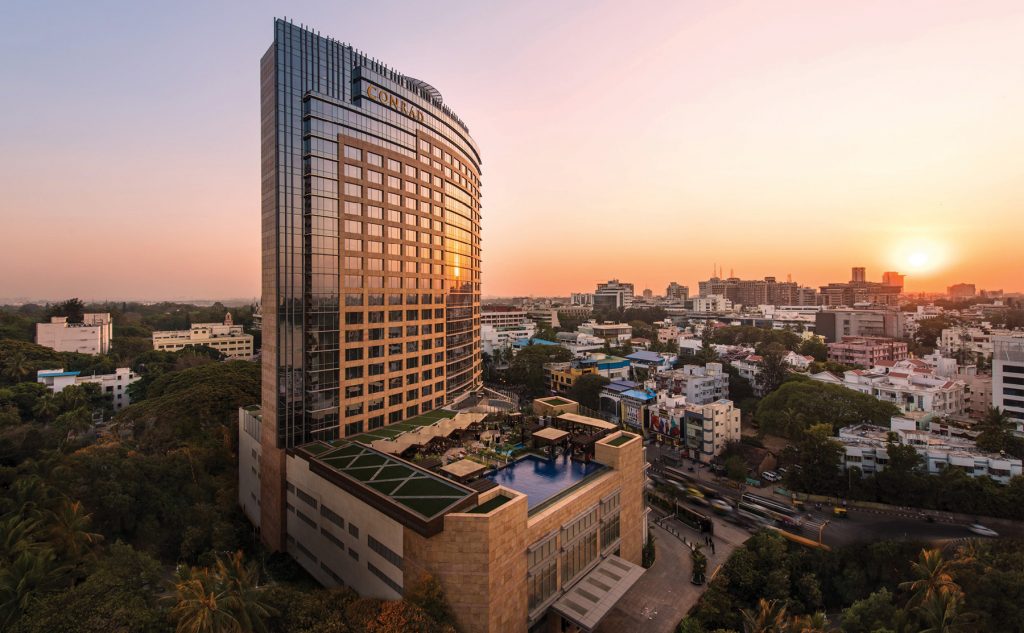 With such strong momentum, he reveals exciting plans for the company's growth and expansion over the next three to five years. The company sees lots of potential in Mumbai and India's National Capital Region (NCR). "There is lots to be done. In Mumbai and NCR, we have signed up very, very exciting projects, and we are also doing a large hotel in Delhi," Gopal says. "These two locations have to stabilise a lot more still because we are just starting out."
A new large-scale project in the pipeline in Bangalore is called Prestige City. It will be a huge development with about 6,000 homes and plotted developments with apartments of various sizes and a Forum Mall in the neighbourhood. 
Pandemic push
While the COVID-19 pandemic has seen many companies suffer, it has also thrown up plenty of opportunities for others to capitalise on. In India, the construction industry experienced two big challenges – one was labour and rising cost issues, and the other was the pandemic. 
"In the second one, and in the first one too, we took care of our workers as a priority and they were very happy with the ways in which we did that," Gopal shares. "During COVID-19, we have ensured extensive access to vaccinations and given them food, shelter and made sure that they were given the promise of job security. This was one of our major challenges, to retain such a big labour force."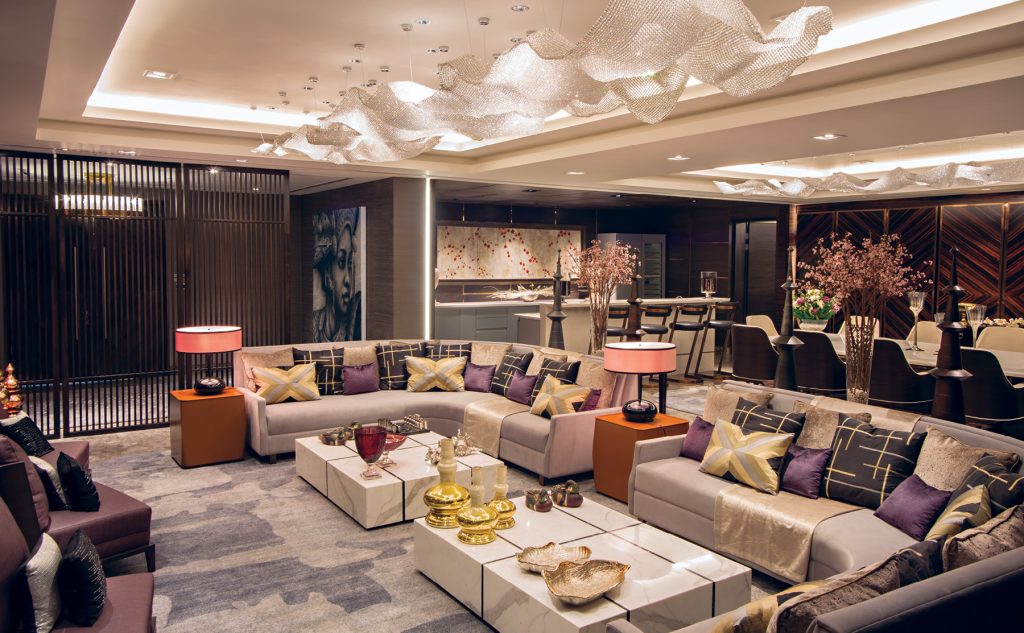 "I feel that alongside the speed, we are also delivering a high-quality end product, using the best of raw materials and the best of contractors available in the country."
While vaccines and infection rates are in a constant state of flux, Prestige organised thousands of jabs for staff across the company, and continues to do so. The race to get staff vaccinated was "a major challenge" and came off the back of an increase in fuel prices last year. 
"Over the past year, fuel prices have been very bad, and that always has a direct reflection on the price of most raw materials, like cement. Steel has also been very badly hit along with aluminium-copper. So anything to do with plumbing and electrical material was affected. The cost of construction has thus gone up really high over the past year. This has been a big challenge," Gopal explains.  
Speed and service
But the momentum behind Prestige's growth is still strong and it seems to be taking these fresh challenges in its stride. It has a healthy pipeline of new projects and has differentiated itself from its competitors, winning big projects along the way. How exactly has it managed to do this? 
"One is, I can say, our speed at which we do things. That means that we more or less deliver on time. This has been one of our big strengths," Gopal says. "While speed of delivery is one thing, the end result has to be quality workmanship. I feel that alongside the speed, we are also delivering a high-quality end product, using the best of raw materials and the best of contractors available in the country."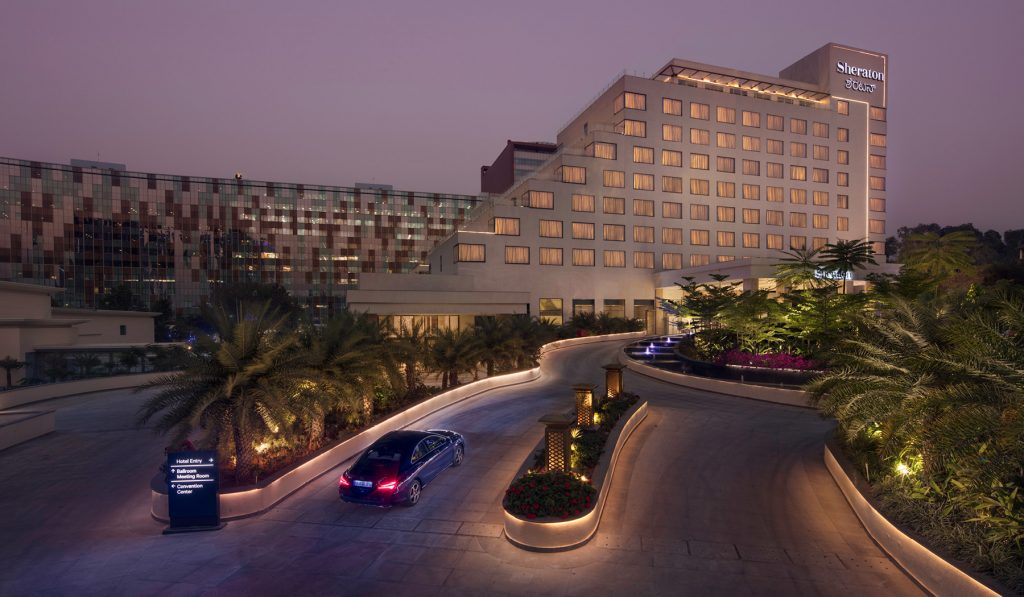 Once the project is completed on time and of high quality, it doesn't end there for Prestige as it has a strong commitment to good property management. "Management noticed that after you build and hand it over, there should be someone there to take care of it," Gopal points out. "So three decades ago, we started this property management company, which is now taking care of about five million square feet [465,000 square metres] of properties we have completed."
As Prestige construction projects have grown, it has spotted new opportunities for both backward integration and sustainability. One of these was setting up its own door manufacturing company, supported by its own nursery and landscaping team.
"We grow the trees in the nurseries as the project is growing. When the right time comes, we bring them onto the project site and we have been able to successfully do all this landscaping," he explains.
Organic growth seems to be widespread across Prestige, from its trees and timber, to its staff and projects, and Gopal is proud of everything this fast-growing division has achieved. "Irfan Razack, Prestige's Chairman and Managing Director, and Rezwan Razack, our Managing Director, have been my mentors from day one. From the day I joined the Prestige family, I have had the privilege of working closely with them and they both have guided me throughout my professional journey," he says.
"They always encouraged me and supported all of us through all the challenges. I'd also like to acknowledge all my colleagues and our entire team, who have worked very closely in achieving all our goals."
"Guided by ACC's core values of innovation, quality, reliability and sustainability, we deliver superior solutions and products to Prestige projects, and partner in the delivery of value to the buyers of Prestige properties across multiple locations." – Deepak Mehra, CCO, ACC
"Working with the Prestige Group is like working with family, where everyone has the other members' interests at heart. Prestige believes in relationships and continuity – while price is important, it is not the sole factor in decision-making." – Pankaj Keswani, Managing Director, Alufit International
"At L&T, we put a premium on client associations and our relationship with Prestige Group has been a fulfilling one of shared vision, objectives and commitment. We are delighted that together we have been able to build quality housing infrastructure." – MV Satish, Whole Time Director and Senior Executive Vice President (Buildings), L&T Construction